---
Today we are going to learn how to make Ice cream stick wall hanging craft.
Sometimes we come across beautiful handmade things made with very simple stuff or stuff which we think is of no use. And at that time we are bound to think how a creative and imaginative mind can convert a simple thing into a beautiful master piece.
Ice cream stick crafts fall into one of them.
So what can we make from Ice cream sticks – pen holder, photo frames, jewelry box and much more. But today we are going to talk about how to make a DIY wall hanging from ice cream sticks.
So friends, let's use our imagination and creativity and make a wall hanging with ice-cream sticks. This craft does not need much of your time. You can use color and design of your choice.
So here is a step by step instructions on how to make a Wall Hanging with Ice-cream sticks
Materials needed to make Ice cream stick wall hanging craft
Ice-cream Sticks
Acrylic Paints
Brush set
Glue Stick, Fevicol or Hot Glue Gun
Thread
How to make Wall hanging from Ice cream sticks step by step
Step 1 – Take Ice cream sticks (also called Popsicle sticks).
Step 2 – Arrange the Craft sticks to form a rectangle shape. Paste the Ice cream sticks together at the edges (as shown below)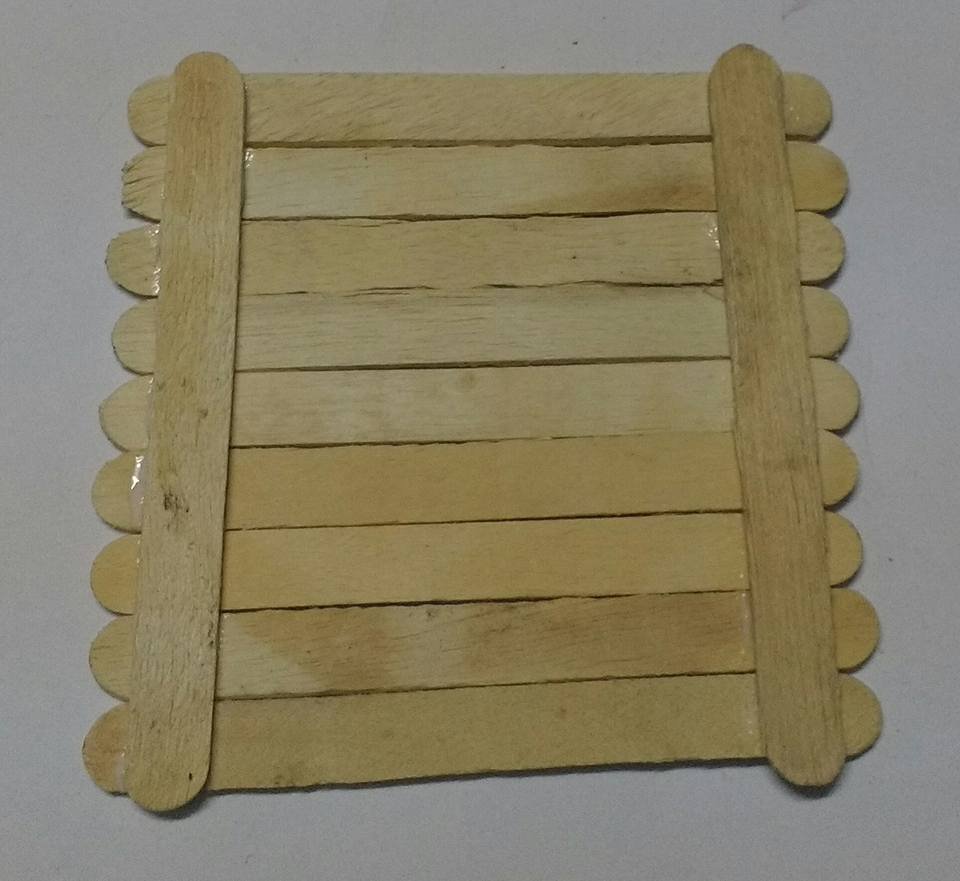 Step 3 – Color the Craft sticks with the base color. I have used black
Step 4 – Decorate the Ice cream sticks with colours of your choice. You can also use sparkles or decorative material of your choice.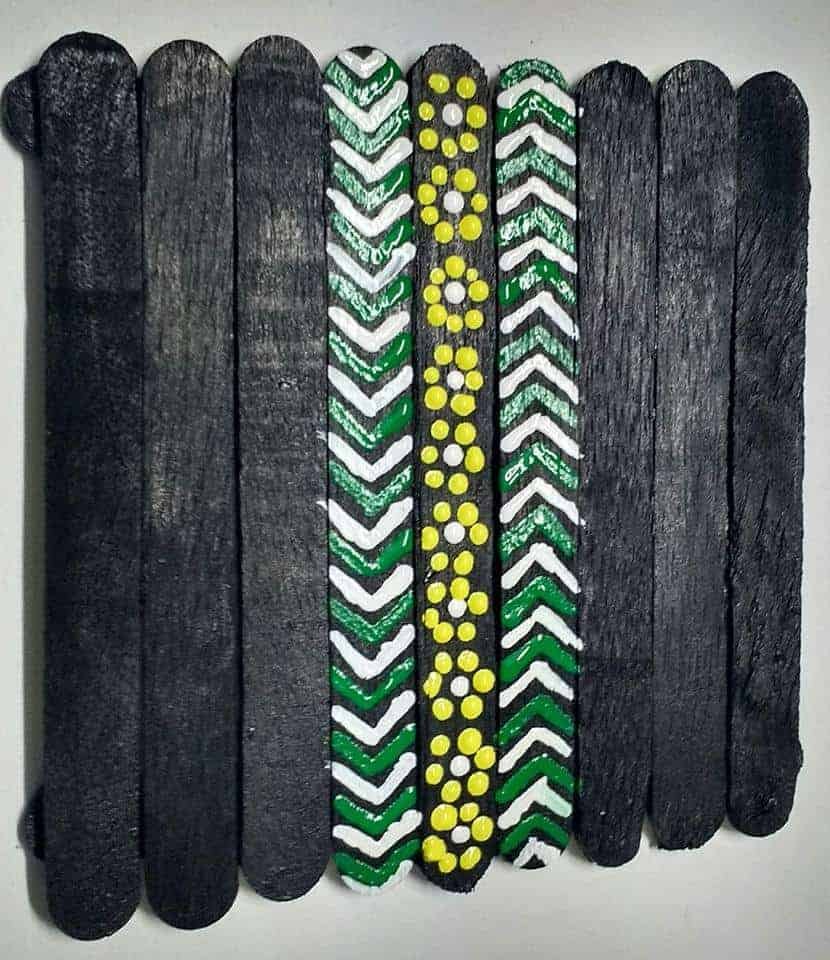 Step 5 – Continue painting the Ice cream sticks.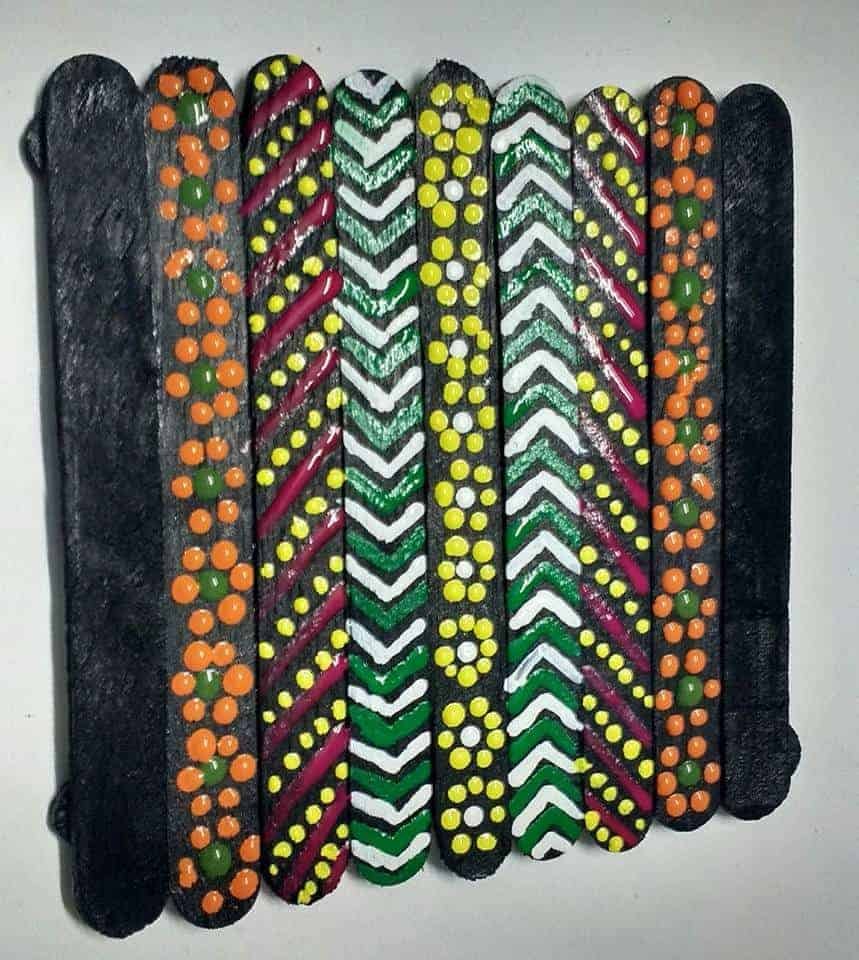 Step 6 – Tie a thread at top
Your DIY wall hanging with Ice cream sticks is ready. You can now use it for home decor.
So, Are you ready with ice cream sticks and paint and ready to make a wall hanging? 
Where to buy Ice-cream Popsicle sticks and other supplies to make a Wall hanging ?
Many people ask me where do I buy material for doing crafts, I usually get them from local market or Amazon.
Liked this post ?
You may also want try your hand at this easy, interesting and fun craft – How to make Crepe Paper Daisies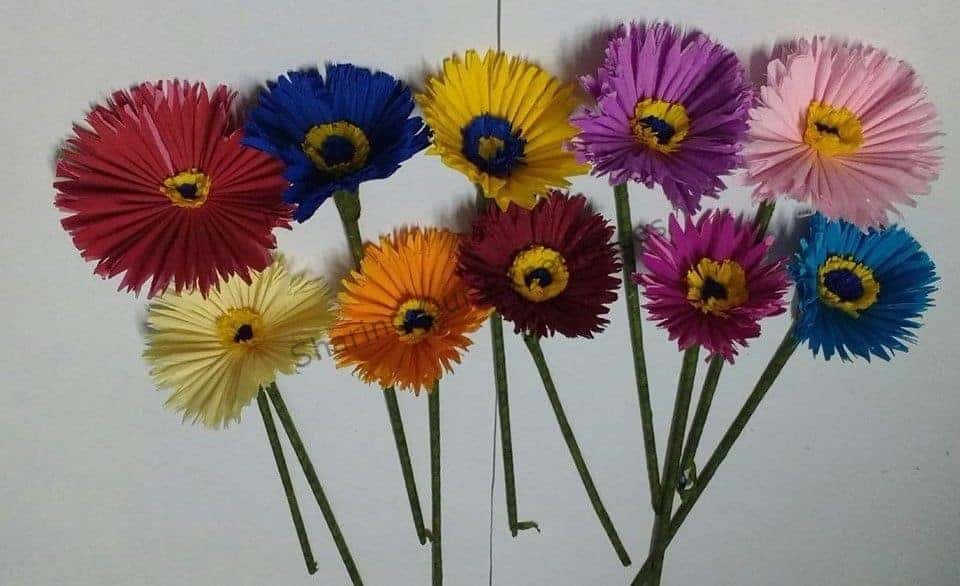 These pictures were first published on author's blog
Your Turn Now
In case if you liked this article do show your support by sharing this article.
Like our Facebook Page and Stumble It!
Stay connected with us using your favorite social media, we can be found on
Add a comment
Don't you find this craft idea interesting and beautiful ? Try it and let me know using comments below. Would love to hear from you.
We love hearing from you. Add a Comment using your Facebook id (if you don't want to use Facebook, scroll down to leave a reply using other options)