Free step by step crafts tutorial on how to make a simple Durga Puja and Dussehra wall hanging. This DIY paper wall hanging would be a wonderful home decor idea for Durga Puja and Dussehra .
If you are looking for handmade simple and quick dussehra crafts ideas this can be the one for you. This is super simple and super quick can easily be made with kids.
I was looking for some simple durga puja and dussehra craft ideas when I found this idea on Pinterest, I liked the idea and thought to give it a try. Sharing with you all how I made it, hope you will love it.
Materials required to make DIY Durga Puja and Dussehra Wall Hanging
Plain Papers
Glittered Tapes
Water Colours
Glue
Satin Ribbon
Scissors
Step by Step tutorial on how to make DIY Durga Puja and Dussehra Wall Hanging
Here is a step by step instructions (with pictures) tutorial on how you can make durga puja and dussehra wall hanging.
I found these Durga maa craft designs on Pinterest and wanted to try my hands on these. And then I thought why not make a foldable wall hanging with these navratra Durga maa symbols – Trinayan, Shankh, Pradeep, Third eye, Trishul and Sudarshan Chakra.
So here is a step eise details of simple Durga ma'am craft that I did.
Step 1 – From the white chart paper cut some square shapes ( I took 6 squares).
Step 2 – Draw some related designs with the help of pencil. 
Step 3 – Fill the colour with sketch pen, water colour or pencil colours.
Step 4 – Paste glittered tape around the edges.
Step 5 – With the help of satin ribbon paste all the designs together to make a wall hanging.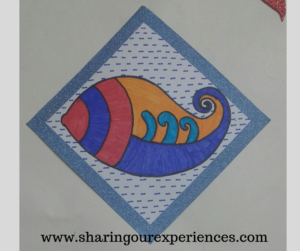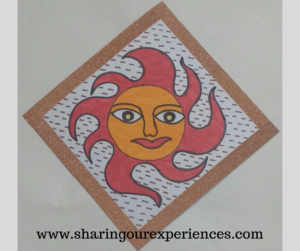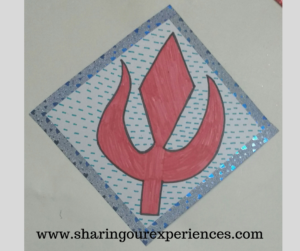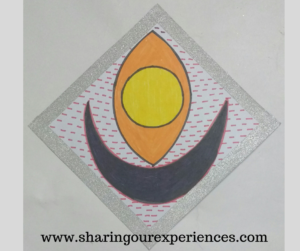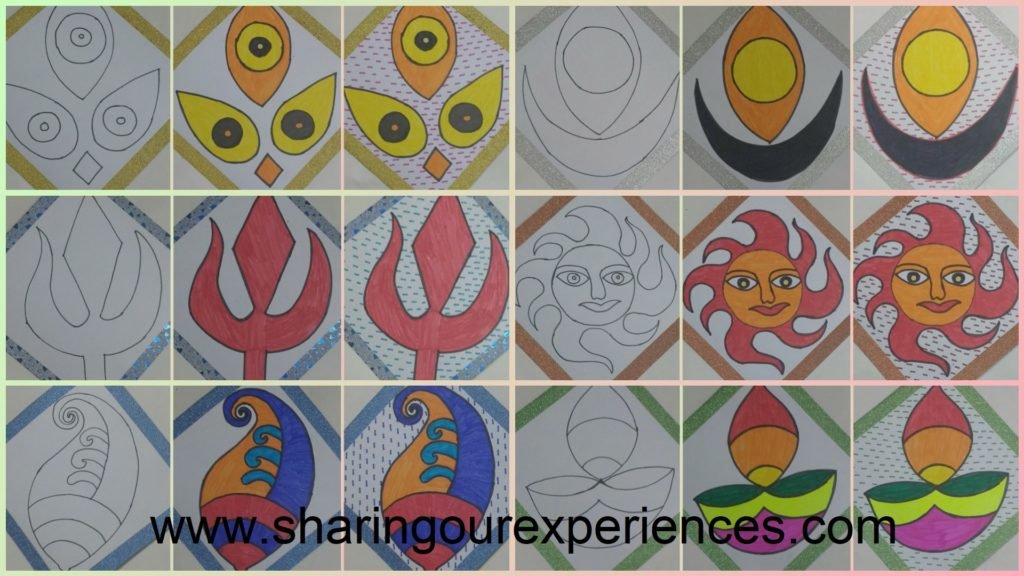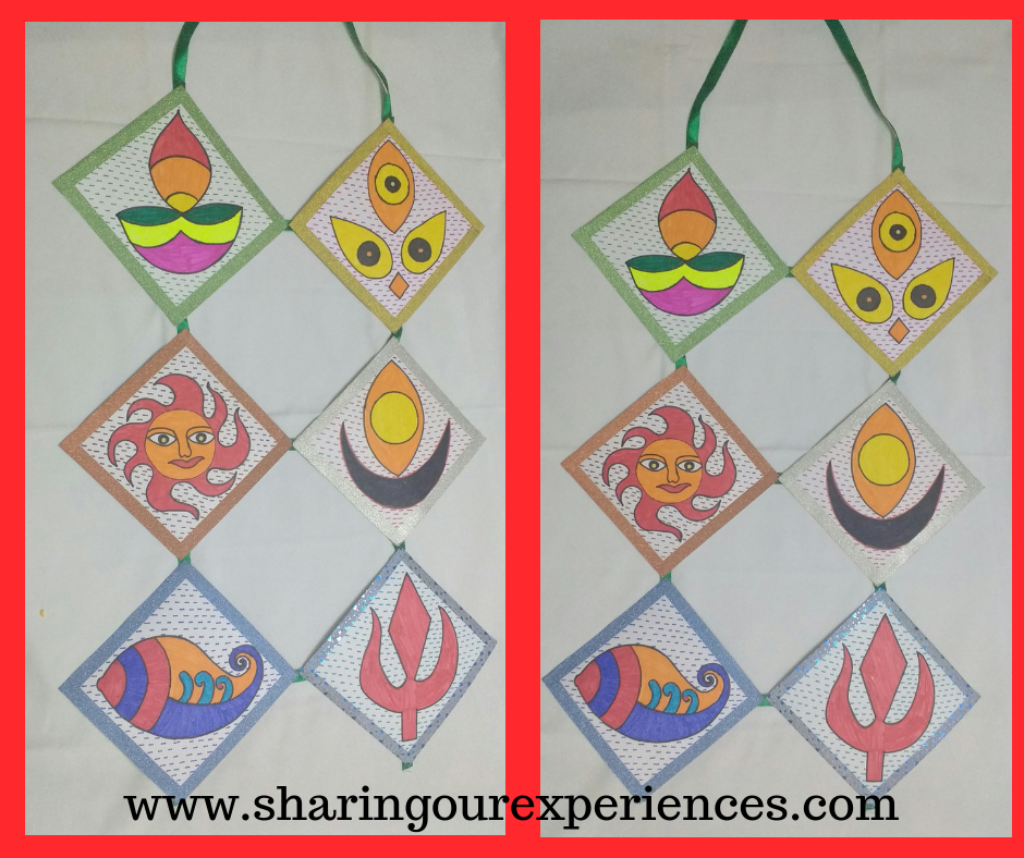 Your quick and simple Dusshera wall hanging is ready.
Don't miss to pin

Your Turn Now
In case if you liked this article do show your support by sharing this article.
Like our Facebook Page 
Stay connected with us using your favorite social media, we can be found on
Do you want to share your crafts, parenting tips, stories, toy or book review, let us know by using comments below or mailing us on sharingourexperiencesblog@gmail.com
Add a comment
Don't you find this dusshera wall hanging craft idea interesting and beautiful ? Try it and let me know using comments below. Would love to hear from you.