Downloadable worksheets
Downloadable Worksheets and printable that help children practice key skills. Download, print as many times you want & watch your kids learn today!
You can get all products in this category (more than 10,000+ worksheets) by becoming our VIP member and getting our homeschooling bundle.
If you want to buy Individual worksheets set in INR, Check out our store here
How to become our VIP member and get our homeschooling bundle?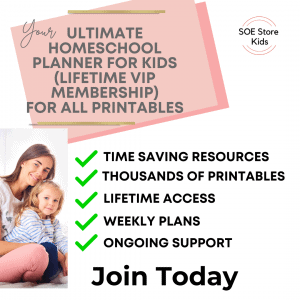 Welcome to our store, where we specialize in providing high-quality worksheets for children! You will also find useful articles on our website sharingourexperiences.com
Our store was founded by a team of experienced educators who are passionate about providing children with engaging and effective learning materials. We understand the importance of early education and believe that learning should be fun, interactive, and tailored to each child's individual needs.
Our worksheets are designed to help children develop essential skills in areas such as math, reading, writing, and critical thinking. We use a variety of formats and styles to keep children engaged and motivated, including colorful illustrations, games, puzzles, and more.
At our store, we take pride in the quality of our worksheets. All of our materials are carefully crafted and reviewed by a team of experienced teachers to ensure that they meet the highest standards of excellence. We also strive to make our worksheets accessible to all children, regardless of their learning style or ability level.
Whether you're a parent, teacher, or homeschooler, our store has something for everyone. We offer a wide range of worksheets for children of all ages, from preschoolers to middle schoolers.
So why wait? Browse our selection today and start helping your child unlock their full potential!
Showing 1–30 of 99 results