Countries Flags Flash cards Printables pdf
Flags and Countries Flashcards are great to teach about the flags of the world and covers interesting fun facts about each country.
What you get is a Flags of the world printable PDF version of flashcards. Just download, print and cut in flashcards size to teach about 20 countries in the world- flags and interesting information about each country.
Download and print today
Related Products
- 75%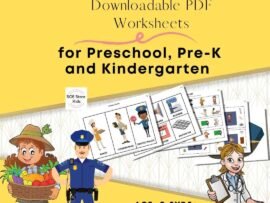 To Order in INR please click here
——————————————-
I N S T A N T ✱ D O W N L O A D
——————————————-
This is a DIGITAL FILE. No physical product will be sent to you.
How it works?
1) Purchase this printable
2) We will send you an email receipt and a download link
3) Download the file
4) Print PDF
5) Use it for LIFE!
For printing on 8.5" x 11" paper. Highly recommended to print on heavy cardstock and laminate for reusability and durability. You may also use Velcro dots or small magnets to assemble.
FAQ's – If you are in India – You can go for this printer , this laminator and these Velcro dots. If you are outside India, Check out the amazing handpicked list of supplies by clicking here (This is a list of items moms usually buy to plan activities at home)
———————————
T E R M S ✱ O F ✱ U S E
———————————
For personal use only. Not for commercial use or resale. You may not sell, alter, or share files in any form. Thank you!

Countries Flags Flash cards Printables pdf