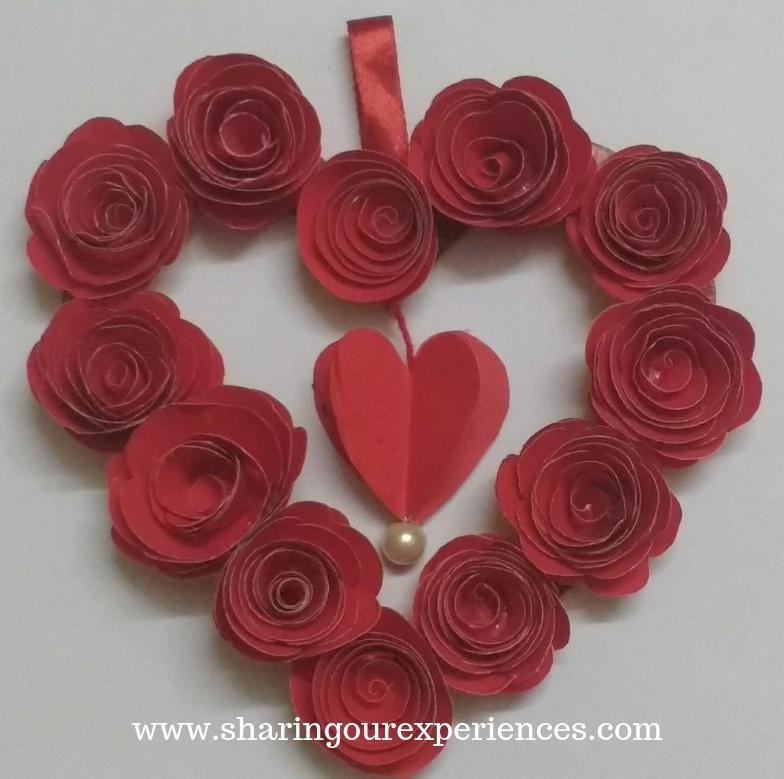 Free Craft Tutorial on how to make red roses wall hanging Valentines day Craft. Great Valentines day handmade gift idea for kids or adults. 
---
In this article
---
Materials required to make Red Roses Wall Hanging Craft
Red Chart Paper
Old Cards
Beads
Laces or Thread
Knitting needle or Barbecue Stick
Fevicol
Scissors
Process to make Red Roses Wall Hanging Craft
Step 1 – From old cards cut multiple heart shape cut out and paste them together to give your wall hanging a sturdy base.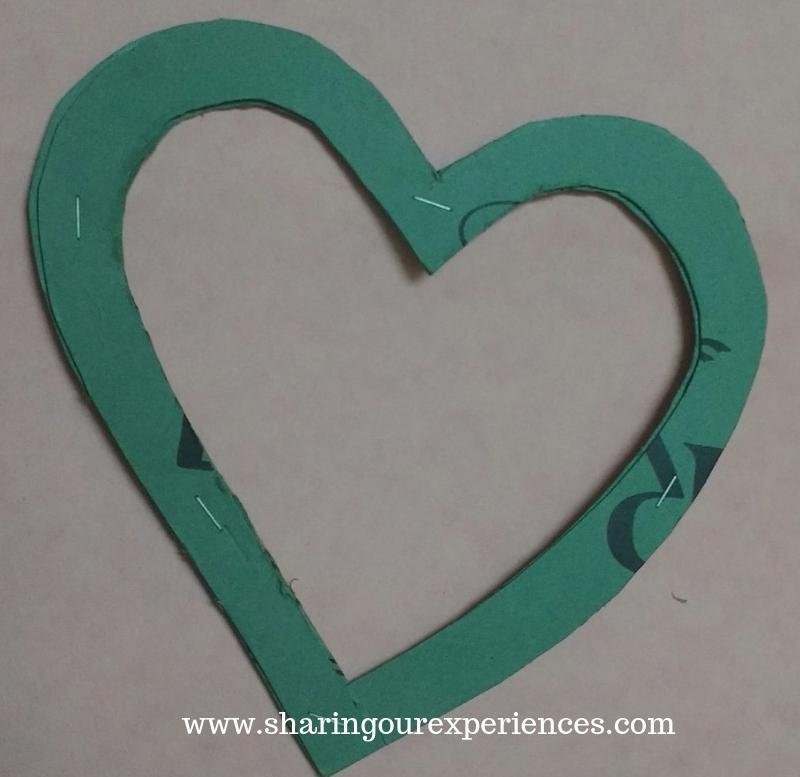 Step 2 – From red chart paper cut four heart shapes and fold them from center.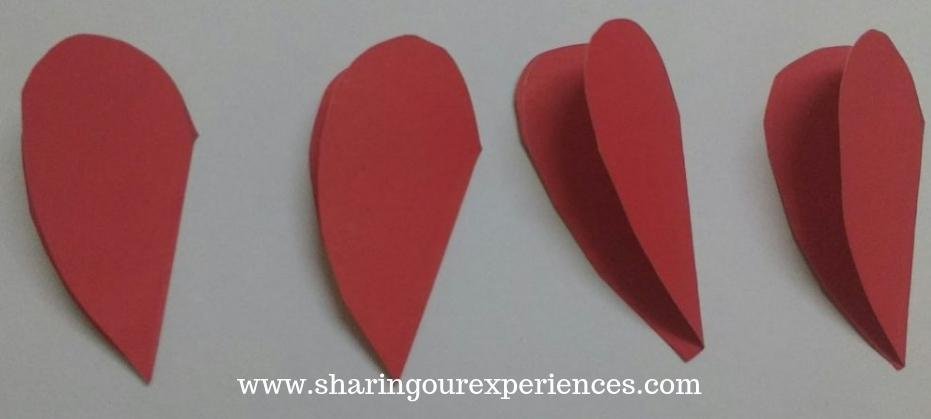 Step 3 – Take a red thread and tie a white pearl at one end. Then paste all the four heart shapes (cut out in previous step) along the center margins and then tuck it in your heart shape (pic below). 
Step 4 – On red chart paper draw some spiral shapes ( as many roses as you want to make) and then cut them (shown below).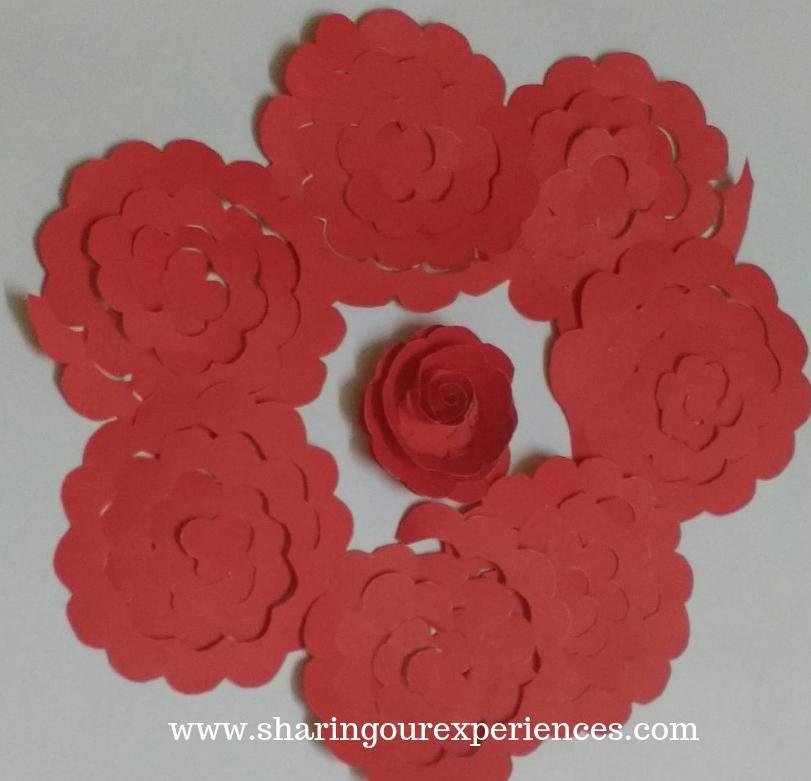 Step 5 – Take the knitting needle or barbecue sticks and start folding the cut outs from outer end to inner end one by one. This folding will give you rose shape flowers.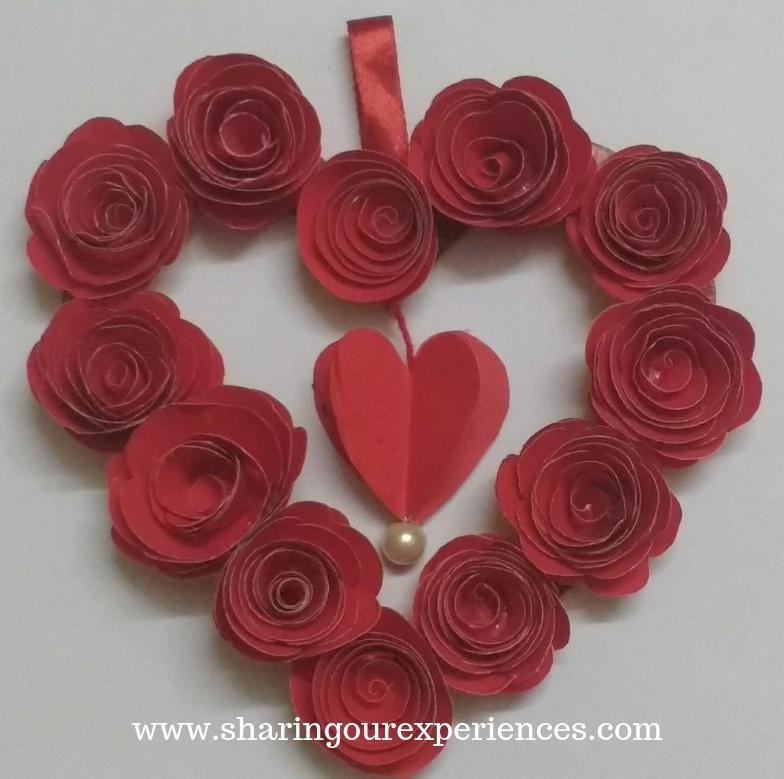 Step 6 – Paste all the flowers on the heart shape ( cut in step 1 ) and paste a Ribbon loop on top so that you can hang you wall hanging.
Your red roses wall hanging Valentines day craft is ready.
Don't miss to pin


Hope you enjoyed these cute Valentines day crafts for kids and adults.
Where to buy Paper used to make this Valentine day crafts
See all Simple and Easy Valentine's Day crafts for Kids and adults
Liked this post ?
You may also want to check out our popular article on How to make Crepe paper Rose flowers
If you want to try making a variety of paper flowers, check out any of the free paper flower tutorials below:
[pt_view id="7bf942en6o"]
Your Turn Now
In case if you liked this article do show your support by sharing this article.
Like our Facebook Page 
Stay connected with us using your favorite social media, we can be found on
Add a comment
Don't you find these Valentine craft for kids and adults interesting and beautiful ? Try it and let me know using comments below. Would love to hear from you.