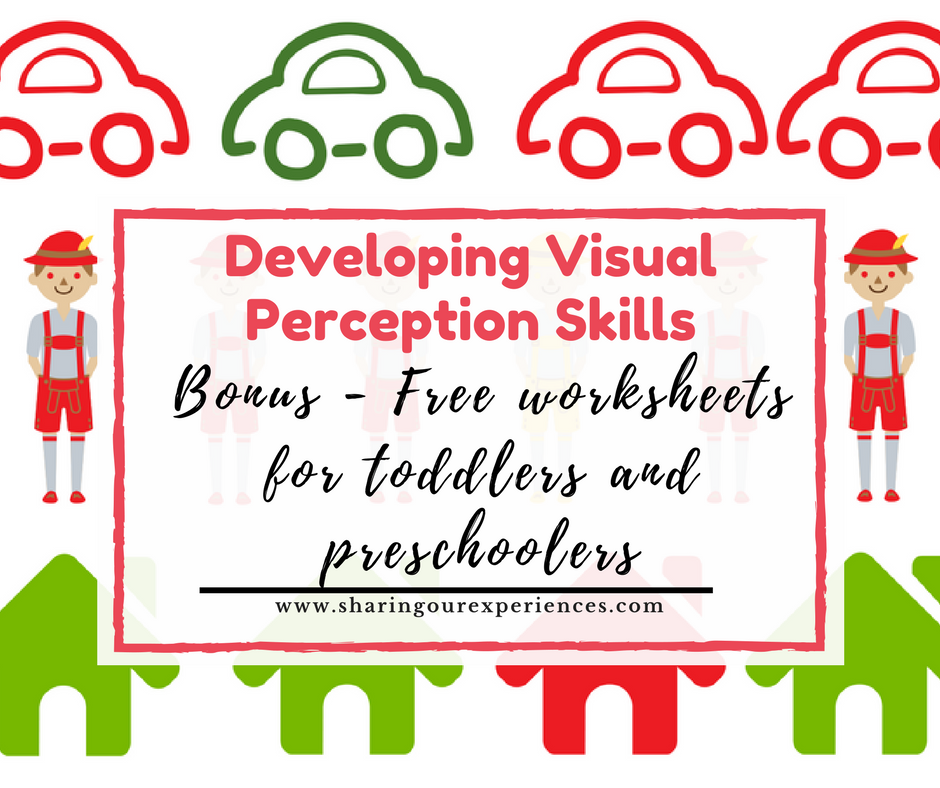 ---
Check out these easy Visual Discrimination free worksheets for preschoolers and toddlers. You can easily do these activities to develop visual perception skills in kids by downloading these worksheets for free and taking printouts.
---
In this article
---
Advertisement| Article continues below.
---
---
What is Visual Discrimination
Visual Discrimination is the ability to differentiate one thing from another and its development is essential for child growth and development. To differentiate one thing from another we need to be able to see, identify and recognize details. Then analyse what details are similar and what details are different. The details could be same or different in terms of colours or shapes or position or print or a combination of above
back to menu ↑
How can you help your child in Developing Visual Perception Skills
We can develop visual perception skills by practice.
Activities like sorting, matching, memory games can be used to develop these skills from an early age. We can sort and match anything that is available at home – it could be socks, or toys, or paper cuts outs or blocks.
Click here to read easy activities that you can do at home to develop Visual Discrimination skills
Visual Perception skills could also be developed by solving worksheets.
back to menu ↑
Visual Discrimination free Worksheets for Toddlers and Preschoolers
We do a lot of activities for visual discrimination at home but this time I thought to create few worksheets for the concept.
So here they are. You can download them for free and take printouts.
I will soon be writing on Visual Discrimination activities that we do at home in details. Till then enjoy these free worksheets.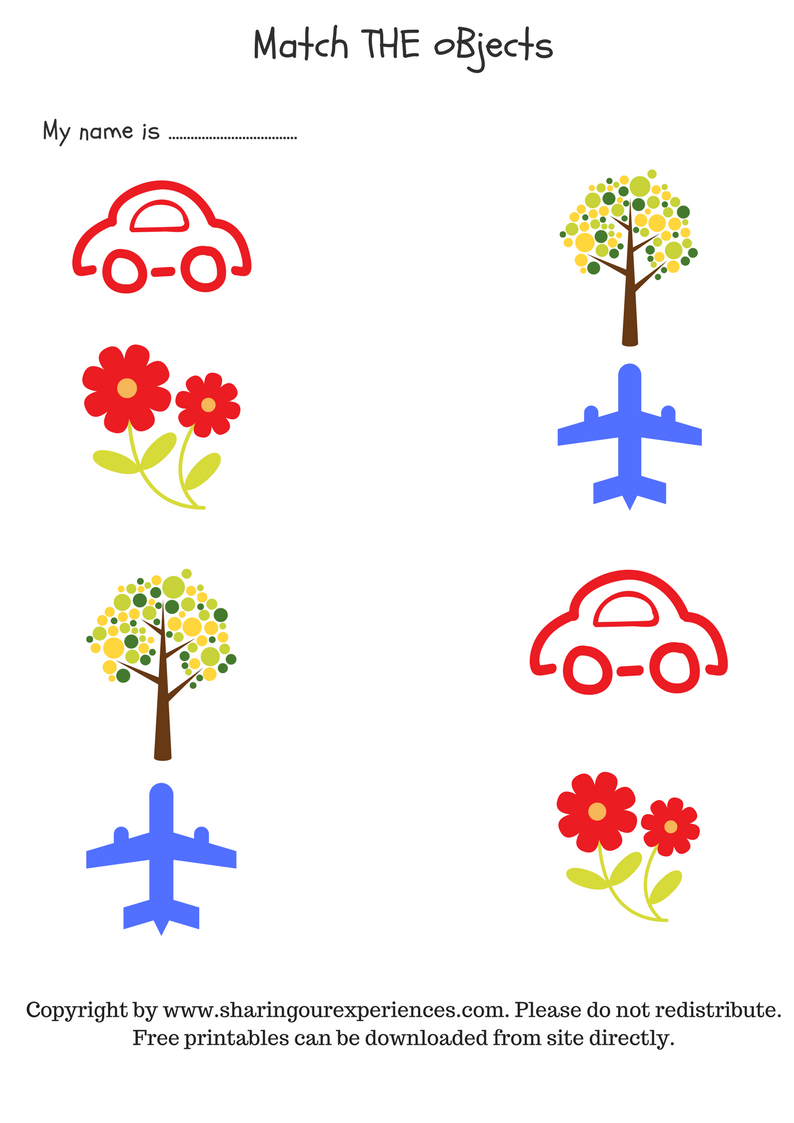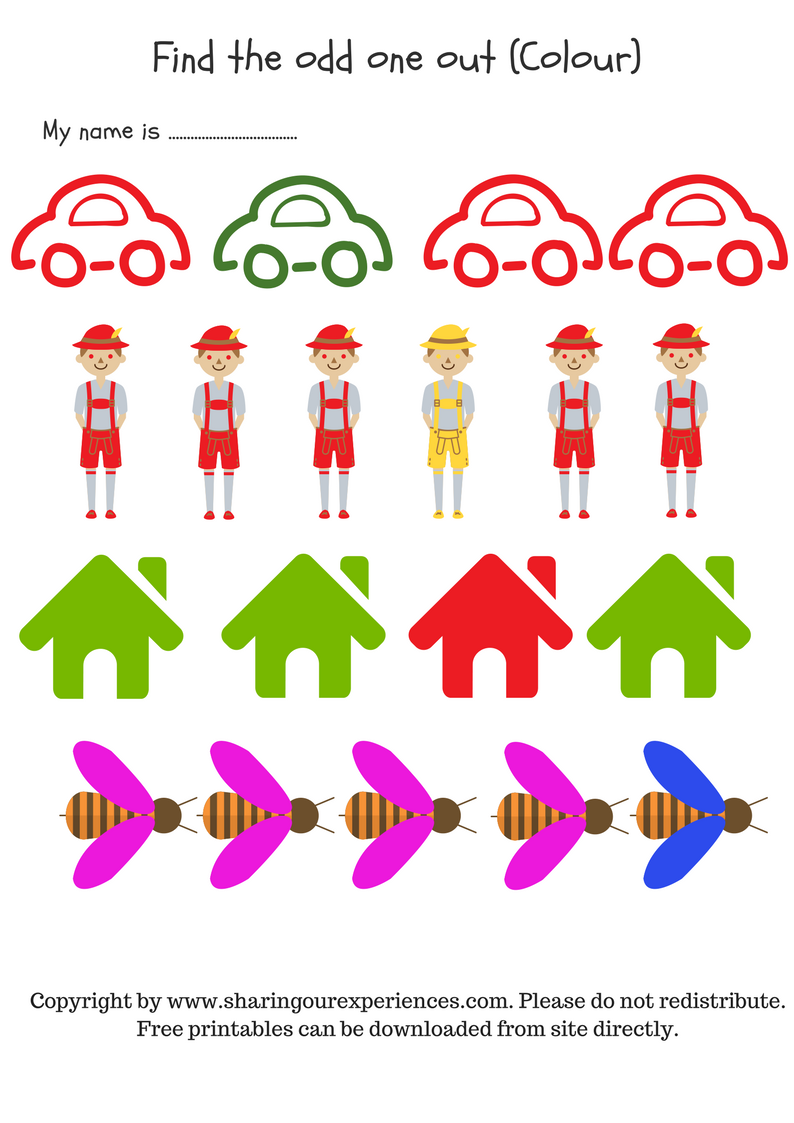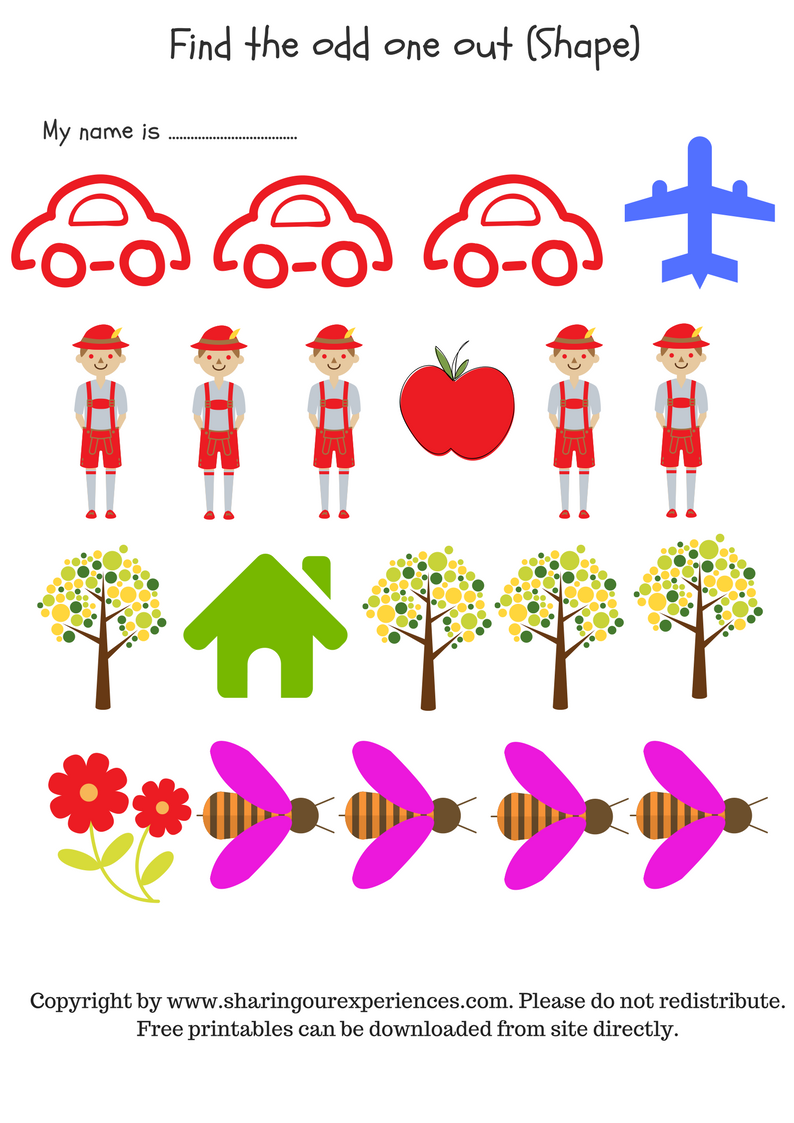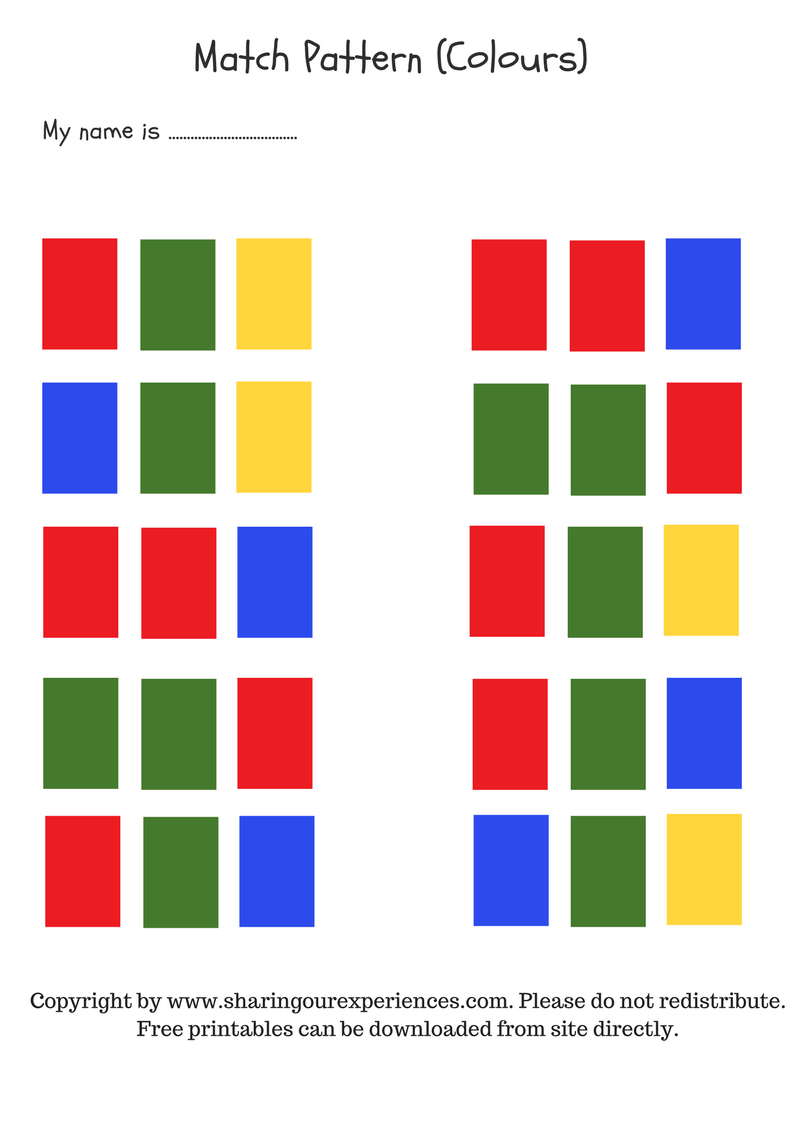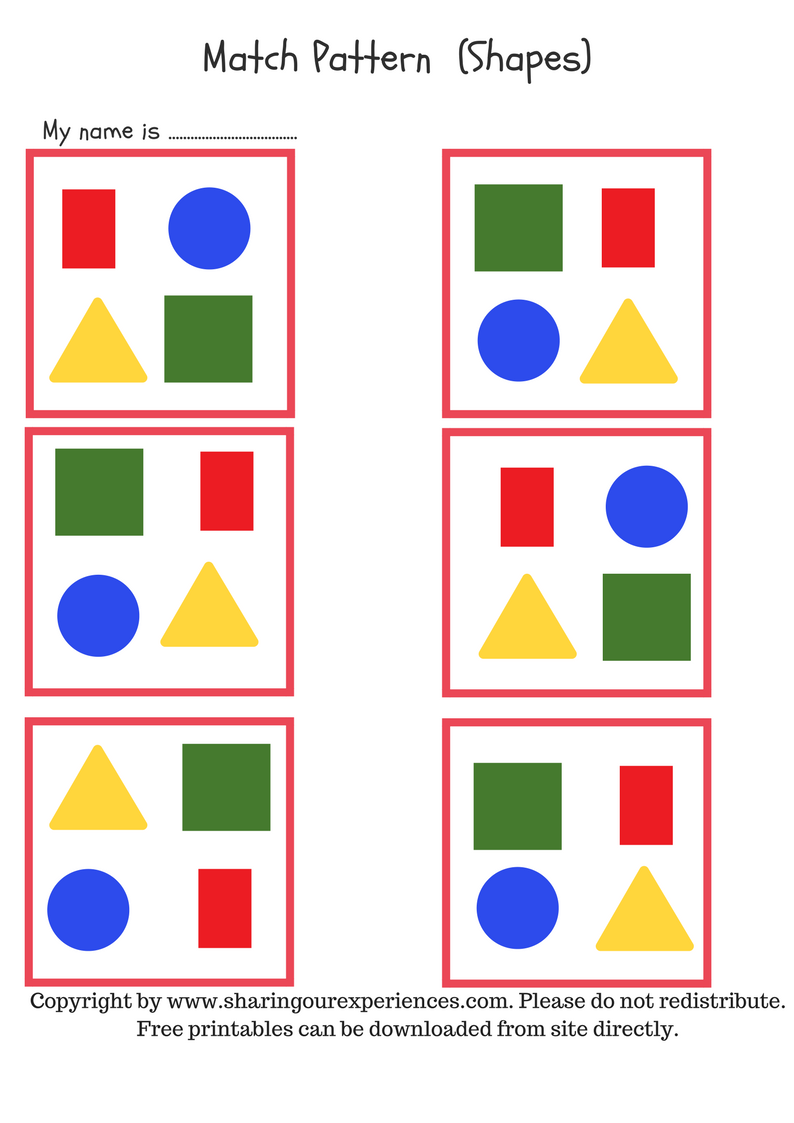 back to menu ↑
29 More Visual Discrimination Worksheets for practice at an Amazing price just for you
We have also created more worksheets for practicing the visual discrimination concept for 2 to 3 years old and such 29 colorful worksheets are available at an amazing price.
Get your copy now
Click here to get Visual Discrimination worksheets PDF in INR (for just Rs 75) 
Click here to get Visual Discrimination worksheets PDF in USD (for just 2 Dollars) 
back to menu ↑
How to convert these worksheets into Reusable worksheets
You can turn these printables into reusable worksheets by laminating them using Laminating sheets and laminator.
I use this Laminator and sheets as home and they work great
If you are not in India, check this one out it has more than two thousand reviews
I am sure you are already aware but again saying – do note worksheets are good only for some time and kids would need time for free play. Also each child is different and they learn differently so please do not compare.
If you want you can read more about child development and Visual Spatial Intelligence activities
Liked this post ?
You may also want to check our other popular articles and activities for child development. Hope you enjoy reading it and find it useful.
Go back to all Parenting Blogs and articles on Child Care, Growth, development and safety.
Your Turn Now
In case if you liked this article do show your support by sharing this article.
Like our Facebook Page
Stay connected with us using your favorite social media, we can be found on
Do you want to share your parenting tips, stories, activities or crafts you do, toy or book review, let us know by using comments below or mailing us on sharingourexperiencesblog@gmail.com
Add a comment
Do tell us if your toddler or preschooler enjoyed these visual discrimination worksheets and was able to match correctly, or identify the odd objects. We have tried to keep different level of activities.
Do let me know what you liked and what would you like me to create more using comments below. Would love to hear from you.
We love hearing from you. Add a Comment using your Facebook id (if you don't want to use Facebook, scroll down to leave a reply using other options)