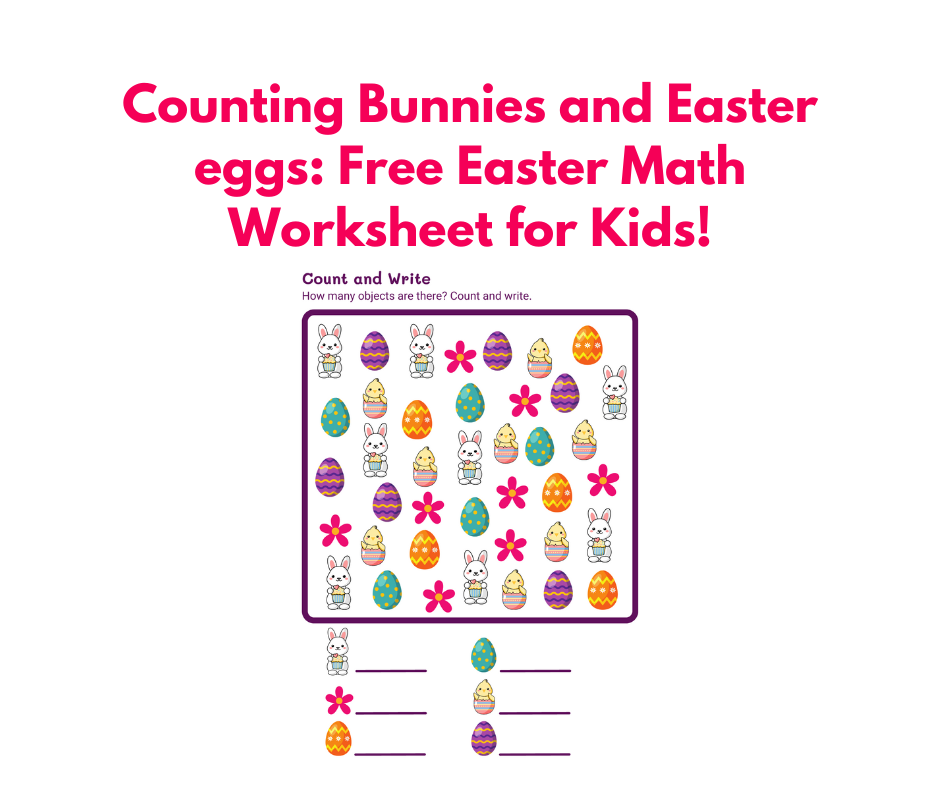 Get your kids excited about math this Easter with our Free Printable Counting Bunnies Math Worksheet! Perfect for children learning to count, this fun and engaging activity is sure to keep them entertained while reinforcing important math skills.
Are you looking for a fun and educational Easter-themed math activity for your kids? Look no further than our Counting Bunnies: Free Easter Math Worksheet for Kids! This free printable worksheet is a great way to help your children improve their counting and number recognition skills, all while getting into the Easter spirit.
Also Read – Why do we celebrate Easter | Fun Easter facts for kids
Easter Bingo Printable 3×3 for Kindergarten Kids
Printable Easter Worksheets for kids PDF
A Fun Way to Learn Math: Free Easter Counting Bunnies Worksheet for Kids!
In this worksheet, your child will count the bunnies and easter eggs in each row and write the corresponding number in the space in bottom provided. With cute bunny graphics and a fun Easter theme, this worksheet is sure to engage your child and make learning math more enjoyable.
But the benefits of this worksheet go beyond just having fun. By practicing their counting skills, your child will be building an important foundation for future math concepts. Counting is one of the most fundamental skills in math, and it is essential for everything from addition and subtraction to multiplication and division.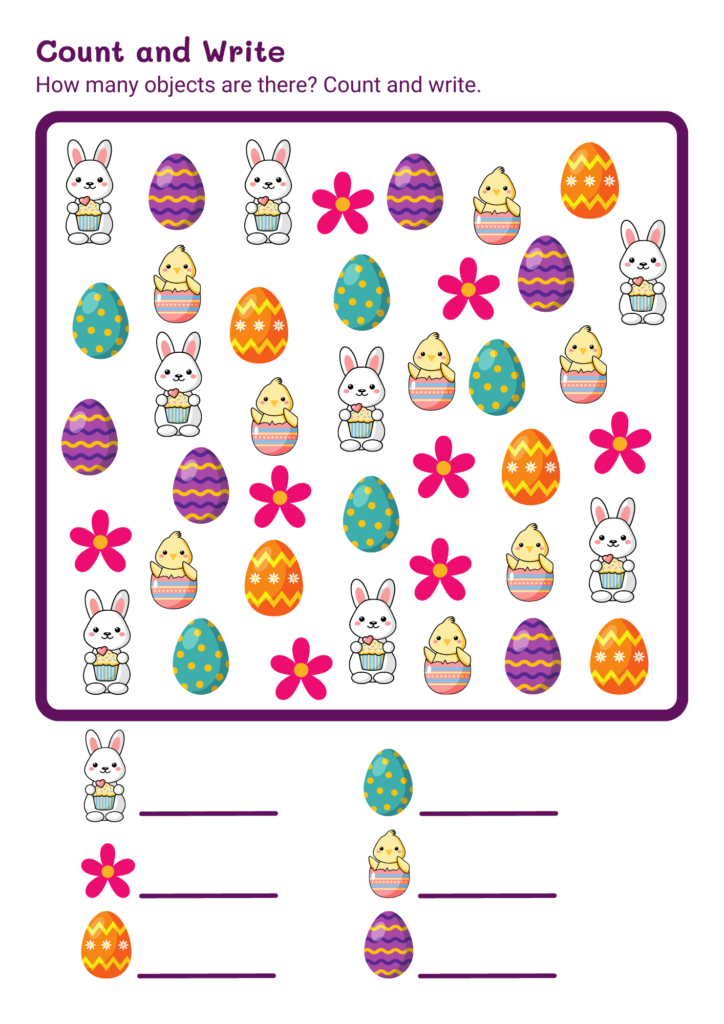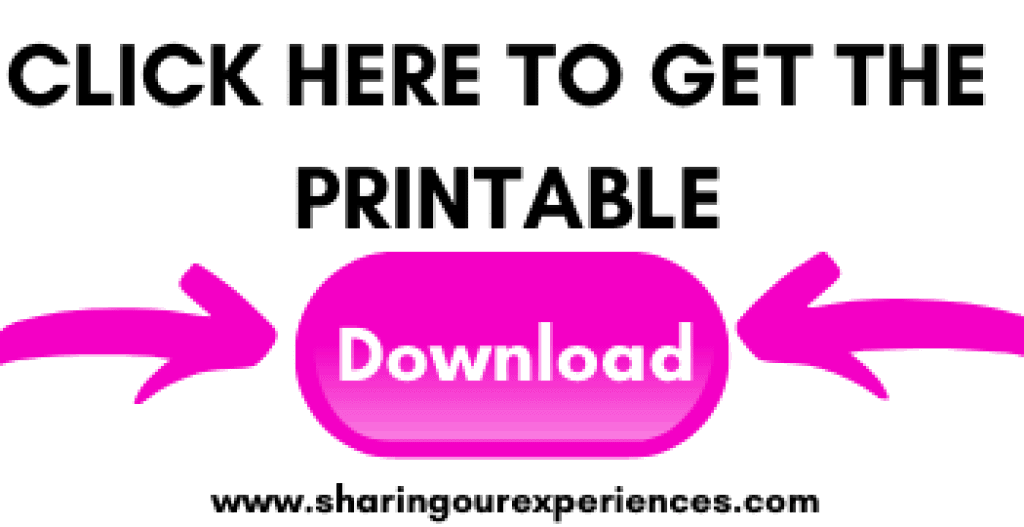 Benefits of Free Bunny Math Worksheet for Kids!
here are some benefits of using the Counting Bunnies: Free Easter Math Worksheet for Kids:
Improves Counting Skills: The worksheet is designed to help kids improve their counting skills by counting the bunnies in each row and writing the corresponding numbers. Counting is a fundamental skill in math, and by practicing it regularly, kids will build a solid foundation for future math concepts.
Builds Number Recognition: In addition to counting, the worksheet also helps kids recognize and write numbers. By writing the numbers that correspond to the bunnies they have counted, kids will become more familiar with numbers and improve their number recognition skills.
Engages Kids: The cute bunny graphics and fun Easter theme of the worksheet are sure to engage kids and make learning math more enjoyable. By turning math practice into a game or activity, kids are more likely to be motivated to learn and to retain what they have learned.
Easy to Use: The worksheet is easy to use and can be printed out and given to your child at any time. You can even incorporate it into your child's regular math practice routine, using it as a warm-up activity or a fun way to end a math lesson.
Free and Accessible: The Counting Bunnies: Free Easter Math Worksheet for Kids is a free resource that is available online, making it accessible to anyone with an internet connection. It's a great way to provide your child with quality educational resources without having to spend any money.
How to use Free Printable Easter Math Worksheet for Kids: Counting Bunnies
Here are some tips on how to use the Free Printable Easter Math Worksheet for Kids: Counting Bunnies:
Print out the worksheet: Download and print out the worksheet from your computer. You can print as many copies as you need, making it a great resource for classroom use or for homeschooling parents.
Introduce the worksheet: Explain to your child what they will be doing and the math concept they will be practicing. You can use the worksheet as an introduction to counting or as a review activity for children who have already learned to count.
Use manipulatives: For younger children who are just beginning to learn to count, you can use manipulatives such as small plastic eggs or bunny-shaped erasers to help them count and visualize the numbers.
Encourage independence: For older children who are more confident with their counting skills, encourage them to work independently and check their own work.
Make it fun: Incorporate the worksheet into your child's Easter celebration by using Easter-themed manipulatives, such as chocolate eggs or bunny-shaped marshmallows. This will make the activity more fun and engaging for your child.
Related products: To further enhance your child's learning experience, you can consider purchasing related products from Amazon.com.
For example, you can buy a set of Easter-themed manipulatives like these erasers or these egg-shaped crayons to use with the worksheet.
You can also consider getting an Easter-themed math book like this one or Easter Math Quiz for Kids to provide your child with additional practice and reinforce their learning.
Add Some Easter Cheer to Math Practice with this Free Bunny Counting Worksheet!
Using this worksheet is easy and straightforward. Simply download and print the worksheet, give it to your child, and watch as they have fun counting bunnies and improving their math skills.
You can even turn it into a game by seeing who can finish the worksheet the fastest or by setting a timer and seeing how many bunnies your child can count in a certain amount of time.
If you're looking for other free Easter math activities for your kids, be sure to check out our website for more worksheets and games. We offer a variety of Easter-themed math activities, including addition and subtraction worksheets, multiplication and division games, and more.
Also Read – Easter Egg Hunt Word Search: A Fun and Free Printable Worksheet for Kids!
In conclusion, the Counting Bunnies: Free Easter Math Worksheet for Kids is a fun and educational way to help your child improve their math skills while celebrating the Easter holiday. With its cute bunny graphics and engaging theme, your child will have a blast counting bunnies and practicing their counting skills. So why wait? Download the worksheet today and get started on a fun and educational Easter activity!
Get ready to add some fun and excitement to your child's Easter holiday with our amazing collection of Easter worksheets for kids! Our worksheets are designed to help your child develop important skills in a fun and engaging way, all while celebrating the spirit of the holiday.
From math and literacy to arts and crafts, our Easter worksheets cover a wide range of activities that are perfect for children of all ages. With cute illustrations and colorful designs, these worksheets are sure to grab your child's attention and keep them entertained for hours.
Our worksheets are also incredibly easy to use. Simply download and print them out, and your child will be ready to start learning and having fun in no time. Plus, with a variety of different activities to choose from, you can keep your child engaged and entertained all throughout the Easter holiday.
So why wait? Give your child a fun and educational Easter experience with our amazing collection of Easter worksheets for kids. Download them today and watch as your child's skills and creativity grow!