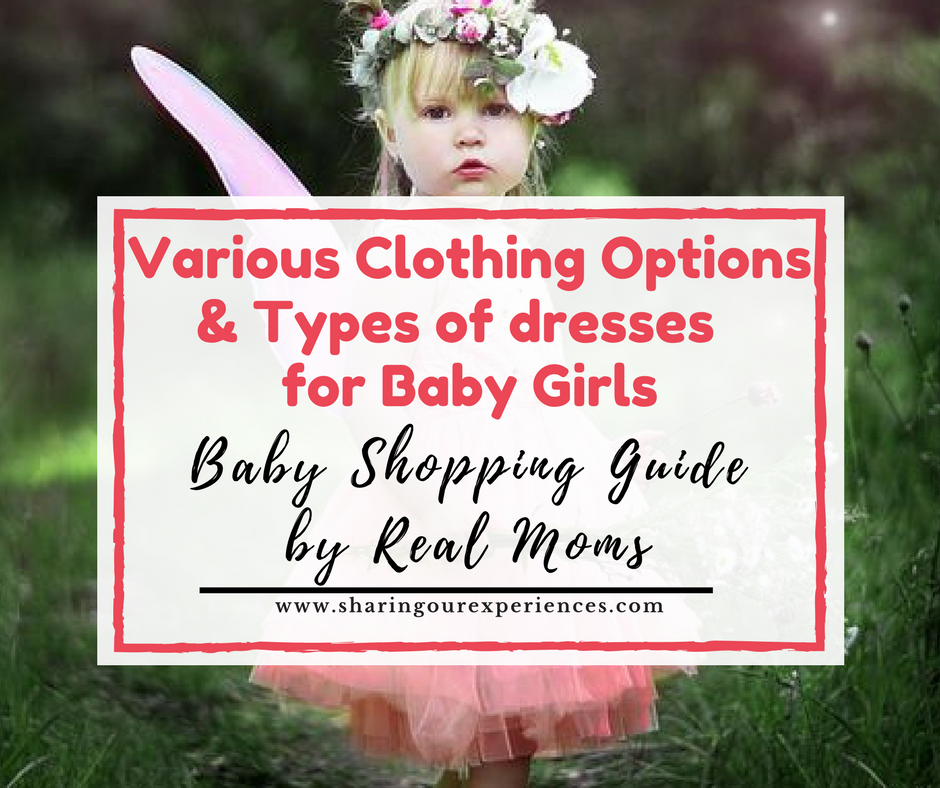 Check out a list of various clothing options for baby girls.  This is a must read guide for buying clothes and understanding different types of dresses for a baby girl. You will love it irrespective of whether you are a mom to little girl or planning to buy a dress for a baby girl as a gift. 
Girls definitely have an advantage over boys due to the amount of options they have when it comes to dressing. You go to any store online or physical the different types of clothing options available for girls are numerous.  In physical stores, you will find racks of beautifully colored clothes and a much bigger area dedicated to girl clothing as compared to what they have for boys.
So if you have a baby girl, you definitely have loads of choices on how you can dress up your angel. The choices can vary based on occasions, festivals and weather.
Different types of Clothing options for baby girls
So let us take a look at clothing options for baby girls that are available in market or online stores. Here we will also talk about a variety of baby girl dresses or frocks. So let us get started.
Dresses (Frocks)
The all time favorite of small girls and grown up girls are frocks or dresses. You can get baby girl dresses and frocks in different styles and material.
The most loved dress is a Tutu dress. In this type of dress you see with a lot of flare which will remind you of a princess, ballerina or a fairy. I am yet to come across someone who does not love a Tutu dress.
The other types of common dresses for baby girls are fit and flare dress or A line dresses.
You can buy dresses based on the
Hemline (Flared, straight, Tulip, Asymmetric)
the cloth used (silk, rayon, cotton, denim, net)
occasion (Birthday or causal)
embellishments like pin up flowers or
the designs (for e.g. floral or geometric designs)
Indian Dresses
In this again you get a variety of clothing options for girls – lehnga-choli, salwar suit in different styles and concepts.
You can get ethinic traditional dresses specific to a region in India – Rajasthani lehanga or Gujarati lehanga, Patiala suit or leggings, Kashmiri Phirans or Kerala white dress.
You can choose an in terms of style, colours and material.
Skirts, Shorts and Jumpsuits
Girls love to wear skirts and shorts. In this category also you can find good variety available in markets. The prints, designs of skirts and shorts nowadays are quite new and eye catching.
You can choose in terms of
material – denims or cotton
prints ( flowery, polka dots or geometric prints)
Fit
Length  (mini, midi or maxi)
Jumpsuits for small girls look fantastic and are very comfortable. It adds style and comfort in your little ones charm.
Clothing Sets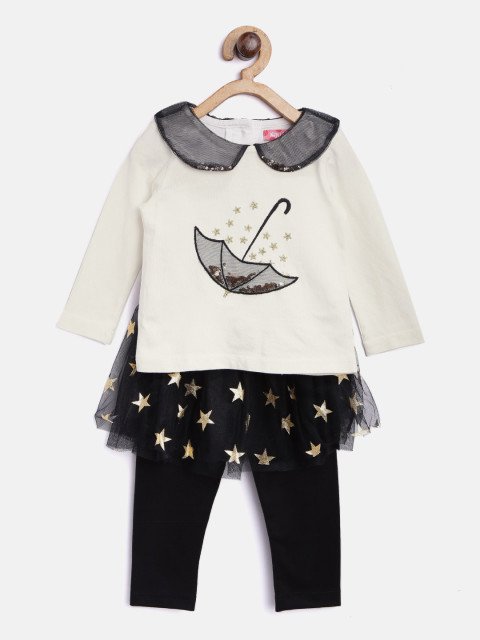 Clothing set is a set of clothes –  a top and bottom (long or short).
These are quite comfortable for kids and can be worn all day long. A comfortable top paired with a smart bottom (shorts, skirts, jeans, trousers, capri, palazzos) looks fabulous and it gives comfort to small kids because of the soft fabric they are made of.
You can choose in terms of
material of top and bottom – denim, cotton, nylon, rayon, polyster
prints ( solid, checked, polka dots, printed, striped)
Top type (Shirt, Tshirt, Tunic, Coat)
Bottom type (Palazzos, Pajamas, trousers, Capris)
Rompers
This is the most comfortable dress for mothers and babies, reason being the fabric it is made of. This is a one piece dress where the top and lower (short or long) are attached together so carrying a baby (small babies) is quite easy and they feel very cozy and comfortable in this.
One thing that you need to keep in mind when you are using rompers for your baby –  you have to keep your baby in diaper. As changing clothes mean that full body suit is to be changed if soiled.
Leggings or Tights
The colours and prints (flowers, polka dots, geometrical, stars etc.) look so beautiful that you can't resist yourself from buying these leggings. Moreover they can be paired with any tees or tops.
And one thing which can't be ignored is comfort. The material of most leggings are very soft and comfortable. So thsi is another comfortable option for everyday wear.
Sleep Wear
This is the most comfortable dress of the day. Sleep wear has now changed a lot from olden days.
The fabric is way softer and the prints and colours are cute and very child friendly.
Usually kids don't like to change their clothes, it is the most unpleasant work for them. But with sleep wears with cute prints (trucks, cars, animals, cartoons, fairies) now that will not be the case. Mostly kids love wearing these prints,
So you can buy a sleep wear based on material and prints. Get ready to grab a print that your kid will love to wear.
Hope you found the list of variety of clothing options for girls useful. Now you can choose from the most comfortable or stylish baby girl dresses for your girl either via visiting the physical store or via online shopping.
Liked this post ?
You may also want to check our other popular article – 7 must have for a new born baby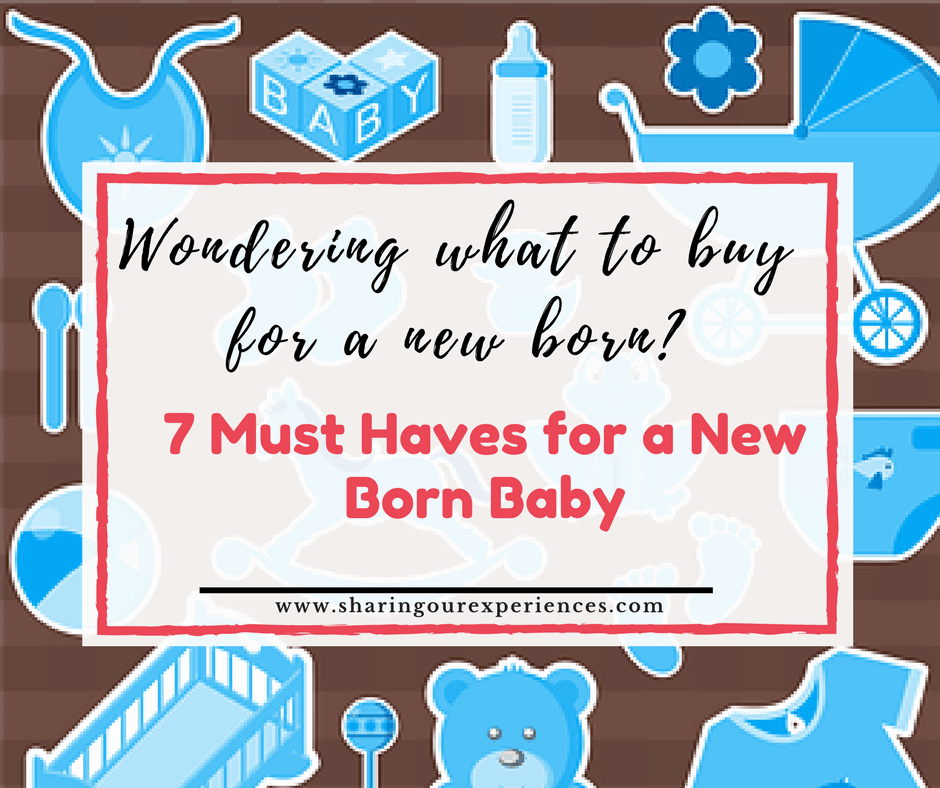 Your Turn Now
In case if you liked this article do show your support by sharing this article.
[shareaholic app="share_buttons" id="27265281″]
Like our Facebook Page and Stumble It!
Stay connected with us using your favorite social media, we can be found on
Do you want to share your parenting tips, stories, activities or crafts you do, toy or book review, let us know by using comments below or mailing us on sharingourexperiencesblog@gmail.com
Add a comment
Do tell us if you want to add anything to our list of types of dresses for baby girls, would love to hear from you.