---
Looking for best books for 3 years old ? Here is a list of carefully chosen popular preschooler books that may become favorite books of your three year old.
Are you enjoying reading books to your kids and looking for some more suggestions? Here is a carefully compiled list of books you can read to your three year old kid.
The list has variety of books loved by children around the world, some are all time favorite picture books of kids with great illustrations, some are good for early learning, some they will love because they can relate with it, some are popular classics or so called fairy tales . Just go through the list of books and select books based on your kids interest for your kid's library.
HERE ARE 40+ MOST POPULAR BOOKS THAT MOMS REALLY BUY
Hope this list of books for 3 year olds will help you find books of your choice.
Advertisement| Article continues below.
---
---
Best Books for Three Years Old
The Wonderful things you will be
A truly wonderful book that you will love reading to your child again and again.
This book expresses all the loving things that parents think of when they look at their children. A beautiful book with soft illustrations and simple word has a beautiful message that we must read to our kids
Click here to read 'The wonderful things you will be' review
DO NOT MISS MANY MORE FREE worksheets and printable pdf here
back to menu ↑
Dragons love Tacos
Now this books has mixed reviews on Amazon, why is it there in our list because it has 2000 above reviews and rating close to 5.
All Dragons love tacos but if they eat spicy salsa – oh boy you are in trouble. So this is a silly story with fun illustrations. Do read its review (click here to read its review)  before you buy this one.
See Today's Best Books for 3 year old List

Specially check out negative reviews here
back to menu ↑
The Very Busy Spider
A wonderful books for kids from 2 to 5 years.
Its a story of a spider who spins her web. One by one the animals of the near by farm tries to distract her , but she keeps working diligently at her work. And when she is done she is able to show everyone is what she created is not only beautiful but also useful.
This is one books that loved by kids. It is a touch and feel book. Kids are not only able to see the pictures but also feel them.
Do check out customers reviews of the very busy spider (click here) specially negative ones, as few people were unhappy as they mistake have ordered a smaller copy. So if you want to buy the bigger version get Board book here.
back to menu ↑
Don't Let the Pigeon Drive the Bus! :  By Mo Willems
Pigeon is a little new character in the world of children's books, but undoubtedly the most loved one too.
This little cute bird keeps negotiating for something, which will be quite familiar for three-years-old leaving their  "Terrible Twos" and stepping into the new phase of life..which consists of questions like "Why Can't I do that?  Why can't I eat that?" Pigeon is just wonderful. This is a very good book for kids of this age.
back to menu ↑
The Gruffalo : By Julia Donaldson
The wonderful book or I should say the one of the finest books of Julia Donaldson.
The wonderfully rhymed tale of a mouse who invents a fearsome creature called the Gruffalo to ward off enemies is both amusing and a marvelous lesson in quick-thinking and imagination.
Check Our honest Book Review : The Gruffalo
Also Read – Most Popular Books by Julia Donaldson
back to menu ↑
Room on the broom : By Julia Donaldson
Another great book by Julia Donaldson. Me and my kid both are a big fan of this book. We love to read it again and again with same enthusiasm and happiness.
A wonderful book, with beautiful illustrations and lovely rhythmic phrases.
A must read book for all kids.
Check our Honest Book Review : Room on the Broom
back to menu ↑
Olivia : By Ian Falconer
If I say in simple words then, this pig in a dress is the best.
Olivia's imagination, energy and sometimes stubborn behaviour is like that three-year-old can easily relate to very easily. They see themselves  reflected and be instantly delighted.
A fun book loved by kids of this age.
back to menu ↑
The Mixed-Up Chameleon :  By Eric Carle
By author of all time favourite book The Very Hungry Caterpillar, this is another great book by him.
I think what works is that it fuses the perfect trio of elements — the rainbow of colors, a menagerie of animals, and a fount of imagination — for the interests of a kid in his or her third year of life.
Thus a must read book for kids, which you may have to read again and again. A beautiful message to give to kids – being yourself is the best). Click here to read all reviews
ForEric Carle fan like us, you may want to check out this sticker set. Its such a hit!
In India its available at a higher price (check here for best deal) but if you get this set below Rs 1500, you can get the deal!
back to menu ↑
Cars and Trucks and Things That Go :  By Richard Scarry
A lovely book specially when your kid is vehicle obsessed.
But even if cars and trucks don't rev your three-year-old's engines, the hunt for Goldbug in each scene (each page is a busy burst of activity in Scarry's magnificent style) will have them eager to explore.
There are two more books by Richard Scarry that we love and would love to mention here as they are lovely
back to menu ↑
The Three Billy Goats Gruff : By Irene Yates
This is a wonderful story of three billy goat brothers named Gruff. A very well illustrated short story which tells about how three goat brothers smartly handle the hungry troll and save their life.
Your little one will surely love this book.
back to menu ↑
Goldilocks and the Three Bears : By Nicola Baxter
This is a very well illustrated picture book telling the story of a naughty little girl Goldilocks and three bears. Read the book and find out how the little girl met the bear family.
A wonderful book loved by kids. Your kid will ask you read the story again and again.
back to menu ↑
What the ladybird heard : By Julia Donaldson
A lovely short story about farm animals and a ladybird. A ladybird who had never said a word, saved the farmer's cow from getting stolen with her smart trick.
A nice book loved by kids because of the cute illustrations and nice story line.
Check Book Review: What the Ladybird Heard
back to menu ↑
Blue Hat, Green Hat : By Sandra Boynton
This book is about some silly animals doing silly things. This book has some really fun rhythm and very silly wardrobe exchange between an elephant, a bear, a moose, and a misinformed turkey.
When your child gets the funny part of book i.e. the joke, what you'll have the endless laughter of your kids. You will likely have to read Blue Hat, Green Hat  again and again and again, but that's a charm of this book.
So this is a fun book so you can go for it.
back to menu ↑
The Incredible Book Eating Boy : By Oliver Jeffers
One of the favourite picture books of kids from Oliver Jeffers. The story is about a boy who loves to eat books and as a result he gets smarter. A cute book which may become most loved book of your kid and soon you will be looking for some more picture books from Oliver Jeffers.
Don't be surprised, when you overheard your kid telling his friends that Oliver Jeffers is his favorite author.
back to menu ↑
Lost and Found : By Oliver Jeffers
A lovely story about friendship and loneliness. The story is about a penguin who comes on the front doorstep of a small boy, the boy thought the penguin is lost and goes out to take him to his rightful owner. But the twist comes when he found no one around looking for a  missing pet penguin, then little boy decides to take the penguin to the south poles.
As we move ahead, we realise that maybe home wasn't what the penguin was looking for after all.
This is really a cute story with beautiful and catchy illustrations. You and your kid would love to read it again and again.
A must have book for kids.
back to menu ↑
Bog Baby : By Jeanne Willis
The story is about two sisters who go for fishing in the magic pond and to their surprise they found a a bog baby instead of a frog. They were excited and frightened so they decided to keep their discovery secret but it proves difficult when the bog baby soon gets sick.
At last,  girls realised they have to tell their mother who patiently listened them and then gave them a valuable lesson about letting go of something or someone you love.
back to menu ↑
The Tiger Who Came to Tea : By Judith Kerr
A funny story about a tiger and a little girl and her mother. The story starts with little Sophie who sits down to eat with her mother when a big furry stripy tiger comes to their door and rings the doorbell and asks to have tea with them. As he was quite hungry, happily he ate and drank everything from home even the water from tap.
And when very politely with big grin he leaves the house,  Sophie and her mother realize that there's nothing for father to have when he comes home from work even Sophie couldn't take bath because their is no water in tap. At last the family end up having a supper in a nearby cafe.
The book has cute illustrations which kids love to see.
back to menu ↑
Little Tiger Finds a Friend : By Vivian French and Andy Cooke
A cute story of a little tiger who is getting bored and wants someone who can fly kite with him. He asks his father but he is busy so can't play with him. Finally he himself goes out to play but end up with sad face because he lost his kite.
Finally he finds his kite and a friend bear. Book has a really lovely message and beautiful illustrations.
Your kid definitely will love it !!
Check Book Review :  Little Tiger Finds a Friend 
back to menu ↑
Harold and the Purple Crayon : By Crockett Johnson
The book is about a boy Harold who draws his way to adventure with his ever present purple crayon. He draws roads, apple trees, a dragon for a pet and a wavy sea before finally drawing his bedroom window so he can crawl in to bed and go to sleep.
Kids love the idea of drawing some personal realities and have some fun with them. Check out all customer reviews here
Do you know this a series of 7 books. Check out the full series by clicking here
back to menu ↑
The Selfish Crocodile : By Faustin Charles and Michael Terry
The story is about a selfish crocodile who stays in a river and does not allow any other creature to drink or bathe in the river. Each and every animal is very much afraid of him and they walk  for miles to have some water.
But one day this selfish crocodile was in real pain and that time a small creature mouse helps him in getting rid of his pain. This small creature is very brave and gets succeed in changing the mindset of selfish crocodile and he invited all the other creatures to stay and bathe in the river.
Book has good catchy illustrations liked by kids. When I bought this book for my kid I used to read it daily.
back to menu ↑
I love you Always and Forever : By Jonathan Emmett and Daniel Howarth
A story about the love between a father and a daughter. The story depicts a lovely message, irrespective of how old our kids become we will love them always and forever.
The story starts with a baby mouse and a father who are playing in a jungle. While they were playing father mouse wins the game which makes the little mouse sad and he said you always catch me. But her father explains her it will not forever. One day she will run faster than her father. But one thing will be unchanged and that is his love towards her. He will lover her always and forever.
A cute story your little one would love to listen.
back to menu ↑
The Elephant and the Bad Baby : By Efrida Vipont
The story is about an elephant and a bad baby where one day the elephant offers a ride to Bad Baby, and as they move down the street with a rhythmic steps 'rumpeta, rumpeta, rumpeta' all the way through town, their journey gets them into mischief with all kinds of people chasing after them.
The elephant soon came to know that the Bad Baby has forgotten his manners and the chase ends with a BUMP and tea for everyone.
You'll want to sing 'rumpeta rumpeta' again and again kids will get the message of the importance of good manners.
back to menu ↑
Gajapati Kulapati : By Tulika Publication
The story is about  a friendly elephant named Gajapati Kulapati who gets sick due to rain. And because of that he caught big cold. Because of his cold and big sneeze he has hurt some of his good friends. But as he is a friendly elephant he hides himself behind the wall because he doesn't want to hurt his friends..
The story has a lovely end when all the villagers makes a house for Gajapati Kulapati so that he doesn't get wet again.
Illustrations of book are cute and some noises creates fun during the book reading. A must read book for kids of this age.
back to menu ↑
My Day: First Words :  By Marilyn Janovitz
A lovely package of so many words related to daily life. In our daily life we use so many words, when you or your child gets up, till they go to bed. Whether they are having breakfast, getting ready to go to school, playing, going to the park, there are words that they will recognize and learn. Simple words like bed, plate, dog, toys, book, bath tub, rides, teddy and many more are paired with cute illustrations.
This lively book is packed with some essential and important words, illustrated through some really catchy and cosy scenes that your little ones would love to recognise them. A perfect book to practice vocabulary and to help little children develop word-picture association.
Thus, a must have book for your kid.
back to menu ↑
Push, Pull, Empty, Full : By Yasmeen Ismail
This is one of the books from a set of three creative activity books on differences and opposites, designed to get kids thinking, creativity and drawing.
Charming characters of book Bear, Duck and Rabbit take little artists on big adventure. Yasmeen Ismail's simple and beautiful line art helps children identify word meanings, look at things from different angles and get creative on each page.
The book encourages young kids to explore their drawing skills as well as word meanings and opposites. Thus, a fun way to learn the opposites. Go for it.
back to menu ↑
Inside, Outside, Upside Down : By Yasmeen Ismail
Go on a ride with amusing characters Bear, Duck and Rabbit through a topsy-turvy world of opposites and differences and learn opposites and differences in a fun way. Books illustrations and drawings are like that young artists urge to pick up pencils, crayons or paints and let their imaginations soar. A lovely book to explore, share and draw in.
An entertain-your-brain activity book that's creative, clever and fun – from each angle.
back to menu ↑
The Very Hungry Caterpillar's 123 : By Eric Carle
With this board book, make your kids learn numbers with The Very Hungry Caterpillar and lots of animal friends.
A perfect way to introduce your kid the world of numbers. The book starts with with one giraffe and ends with 10 lovely animals (including The Very Hungry Caterpillar himself!).
The book makes the counting a fun as we go ahead one by one. As usual the illustrations and pictures of book are catchy loved by kids. The book ends with famous character of Eric Carle's book the hungry caterpillar.
Even the numbers are beautiful in Carle's bold, textured artwork. This is a wonderful picture book to learn numbers through fun.
back to menu ↑
Here Comes the Sun : By Karl Newson
A lovely bed time story book for your little one. When everyone is sleeping through the night, Little Owl has some really important work to do – she needs to blow the stars out one by one to make way for morning.
The rhythmic sentences make the book more pleasant for kids. It's perfect bedtime reading, ends as dawn breaks. Everyone is fast sleep but Little Owl has work to do: she must fly right around the world blowing out the stars, one by one.
From across the world the animals are snoozing when Little Owl finds a shooting star and happily follows it across jungles and deserts until she finally catches up with it just before the sun rises.
A cute picture book that your little ,one love to read for a peaceful night's sleep.
back to menu ↑
The Gruffalo's Child : By Julia Donaldson
Another lovely book by Julia Donaldson. If your kid is a big fan of Julia Donaldson like mine then you should buy this book for your kid. The kids feel more attached to this book as this is about Gruffalo's child, who wants to know about big bad mouse and want to meet him personally.
You can say it's a kind of sequel of the book The Gruffalo, and it has the same charm as her previous book.
back to menu ↑
Harry and the Robots :  By Ian Whybrow and Adrian Reynolds
My kid is super crazy about robots and that's the reason I bought this book and I am very happy with my purchase. He loves to listen the book again and again, and I just love the smile on his face when I read this book for him.
The book doesn't have a great story but if your kid is a robot lover you can buy this book for your kid.
back to menu ↑
Captain Gamma Mission to Mars : By Alec Sillifant
The book Captain Gamma Mission to Mars is written by Alec Sillifant and illustrated by Uwe Mayer, is a story about a captain who went on mission to Mars, there to his surprise he found an alien who wants to play with him.
What happens next and how story takes a turn is interesting and funny. So if your kid loves to talk about space and planets then you can buy this book for your kid. Cute, small and funny stories with lovely illustrations.
Above mentioned books are very good books in their own way. Besides above all books you can also read all time classic stories for your kid like "Cindrella", "Rapunzel", "The Sleeping Beauty", "Treasure island", "Alibaba and 40 thieves", "Panctantra", "The Elves and the Shoemaker, "Princess and the Frog" etc.
Hope you have liked the above book recommendations. The list contains some all time favorite bed time stories of kids, some good children books for preschoolers. Choose the book you think your kid will love to listen.
Happy Reading !!
Don't miss to pin

Liked this post ?
You may also want to read our popular post to keep your 3 year old engaged – 10 fun games for three year olds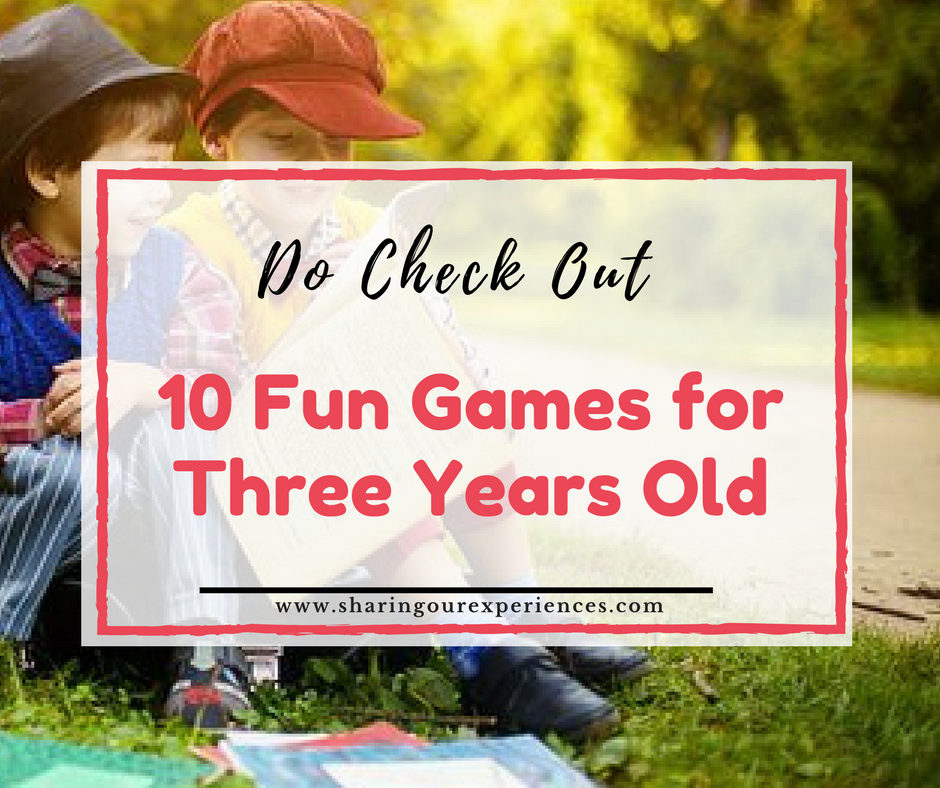 Your Turn Now
In case if you liked this article do show your support by sharing this article.
Do tell us what are your favorite toddler or preschooler books or books that you will recommend for 2 to 3 years old. If you want to add any children book to the list of must have books for 3 year olds. Let us know using comments below, we would love to hear from you.
DO NOT MISS MANY MORE FREE worksheets and printable pdf here
We love hearing from you. Add a Comment using your Facebook id (if you don't want to use Facebook, scroll down to leave a reply using other options)