Looking for spring books for preschoolers and toddlers? Here is our goto list of spring books for preschool that are loved by kids and recommended by moms.
Spring season is a lovely time when the nature is filled with beautiful colors and there are flowers everywhere. Reading books about spring helps kids to connect with new season, observe things arounds us and gives us conversation starters.
So, here below is a collection of few spring books for toddlers to read this spring season. Few are about flowers, others about gardening, few on animals babies, others on what you see during spring. I am sure you will enjoy the varied collection of books about spring we have listed below.
Do you have a favorite children's book about spring weather or what you love to read during spring, let us know via comments or in our Facebook group.
Best Spring books for Toddlers and Preschoolers
Baby Loves Spring!: A Karen Katz Lift-the-Flap Book

A wonderful spring book for toddlers. Fun way to introduce the concept of spring to young children
Toddlers love flip flap books as they usually love flipping the flaps over and seeing what is inside. This is a fun picture book for toddlers with cute illustrations and it features all kinds of things found in spring time  – butterfly, worms, frogs, baby birds and lots of flaps.
Definitely recommended for toddlers as its an excellent children's books about spring weather and the flaps make reading much more fun for kids.
Tip – lift the flap books are also great for improving fine motor skills.
Check out Baby loves spring reviews on Amazon.in | Amazon.com
Flip, Flap, Fly!: A Book for Babies Everywhere

A wonderful read aloud book for babies, toddlers and young kids. It has hints on each page on who the next animal would be. A fun read during spring time.
This book has rhyming text and different baby animals that learn life skills with the help of their mama's. Kids will be occupied with this book and learn rhyming words with this beautifully illustrated picture book.
Good for reading in preschools
Check out Flip Flap Fly review on Amazon.in | Amazon.com
Mouse's first Spring

This is one of the top rated spring books for preschoolers from author Lauren Thompson.  One day Mouse and Mumma head outside to play and the wind blows in something feathery and plump (a bird) and so on.
Great for spring storytime for toddlers as well as elder kids. Cute story book with colourful illustrations
I recommend this book as the author has beautifully explained the various hints that the mouse experiences to know that the spring season has arrived.  Beautiful pictures and words makes this book interesting to read for young readers.
Check out Mouse's first spring  reviews on Amazon.in | Amazon.com
Bright Baby Touch and Feel spring
This is an engaging book to share with babies and toddlers with pictures of chicks, bunnies and spring flowers. If you are looking for a touch and feel book for kids then you can go for this one.
Check out Bright Baby touch and feel spring reviews on Amazon.in | Amazon.com
Little Blue Truck's Springtime

Another lift the flap book in which Little blue truck visits all the newly born springtime babies.
Young kids love finding all sorts of baby animals within the flap. With lovely illustrations of springtime – this book is loved by toddlers and a good choice to read in preschools.
Check out Little Blue Truck's Springtime reviews on Amazon.in| Amazon.com
Planting a Rainbow
A good book to teach about Colours, flowers and gardening to kids.  Bright Colourful illustration and eye catching big bold colored flowers.
For toddlers we can use this to teach colours for elder kids I think Kindergarten how plants grow. For spring use this book along with planting your own seeds in the garden and seeing them grow.
Check out Planting a Rainbow reviews on Amazon.in| Amazon.com
Let It Rain

A sweet picture book that celebrates spring time.
The author has beautifully illustrated the seasons. The rhymes makes the book fun to read for kids of all age group and specially the early readers will enjoy reading it.
Kids get to know about season their positive and negatives with new catchy words for them to learn. Great spring book and good for preschool story time.
Check out Let it rain reviews on Amazon.in | Amazon.com
When Spring comes
A delightful book lovely for read aloud with children.
A hard cover book that explains the changing seasons very beautifully . Great spring book especially for preschool children. The pictures are colorful and the story is illustrated very lively which perfectly captures the wonders of the nature.
Check out When spring comes reviews on Amazon.in | Amazon.com
It's Spring! (A Storyplay book)

A beautifully illustrated rhyming story about spring. An excellent book to teach kids about spring time.
It also contains activities based on spring (riddle time, matching inside, scavenger hunts and so on) that the kids will benefit with adorable illustrations and simple story line. A must read book to pick up this spring season.
Check out reviews of It's Spring on Amazon.in  | Amazon.com
The Tiny Seed
Also available in ready to read version for elder kids
. A good spring book for Kindergarten kids.
The board book version id good for toddlers and preschoolers.
A great book to read to kids to explain the lifecycle of a plant or flower. A good story to read during spring time. You can combine it with planting seeds in your garden. Fun and colourful illustrations and loved by kids.
Hope you enjoyed this list of children's books about spring weather. If you have any more preschool books about spring do add below in comments. We would love to hear from you.
Liked this post on children's books about spring ?
You may also want to read about Popular Books by Julia Donaldson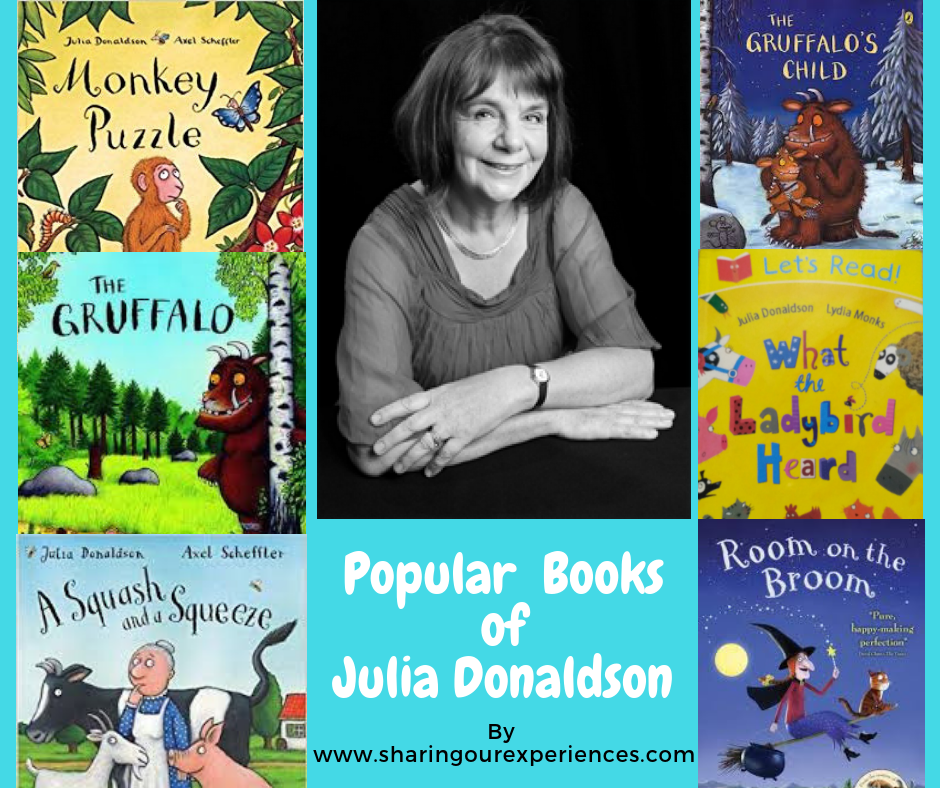 Your Turn Now
In case if you liked this article on preschool books about Spring for kids do show your support by sharing this article.
Don't you find this Preschool book list interesting and useful? Try it and let me know using comments below. Would love to hear from you.