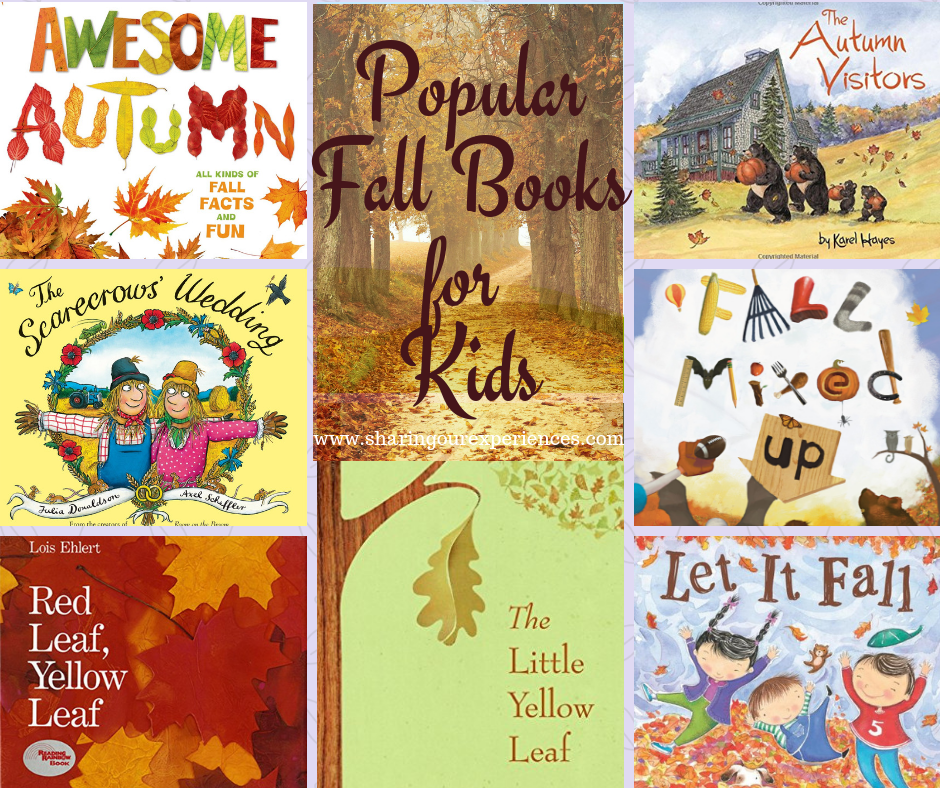 Here we have tried to list the most loved and popular Fall books for kids. Books about autumn, coloured leaves, pumpkins and much more. Check out this collection of fall books and tell us which is your favorite.
Autumn, also known as fall is one of the seasons which marks the transition from summer to winter. Fall has perfect weather, which is not too cold or hot. Color changes of leaves and shedding of leaves occur in this season. The leaves turn red, brown, and orange, then drift down from the trees. Nature will be at her best and with vibrant colors. Fall also includes harvesting of pumpkins and apples.
Here I bring you the best fall books for all age groups.
✅ Below are popular fall books for Toddler/Preschooler/Pre KG/KG
I Love Fall
by Alison Inches (Author), Hiroe Nakata (Illustrator)
This touch and feel board book has nice textures of the fall season, from plump pumpkins to fallen leaves. With simple descriptions and wonderful illustrations the books will become your toddlers favorite.
Fall is Here
by Fhiona Galloway (Author, Illustrator)
This delightful board book offers everything which makes fall special; Colorful leaves, Scarecrows, tasty pumpkin pies and much more.
Let it Fall
by Maryann Cocca-Leffler (Author, Illustrator)
With the soft colored art, cute children and wonderful outdoor views this book gives you the ups and downs of the fall season.
The Biggest Pumpkin Surprise Ever
by Steven Kroll (Author), Jeni Bassett (Illustrator)
This Lift the flap best seller fall and Halloween themed book make young minds work to find the hidden pumpkins.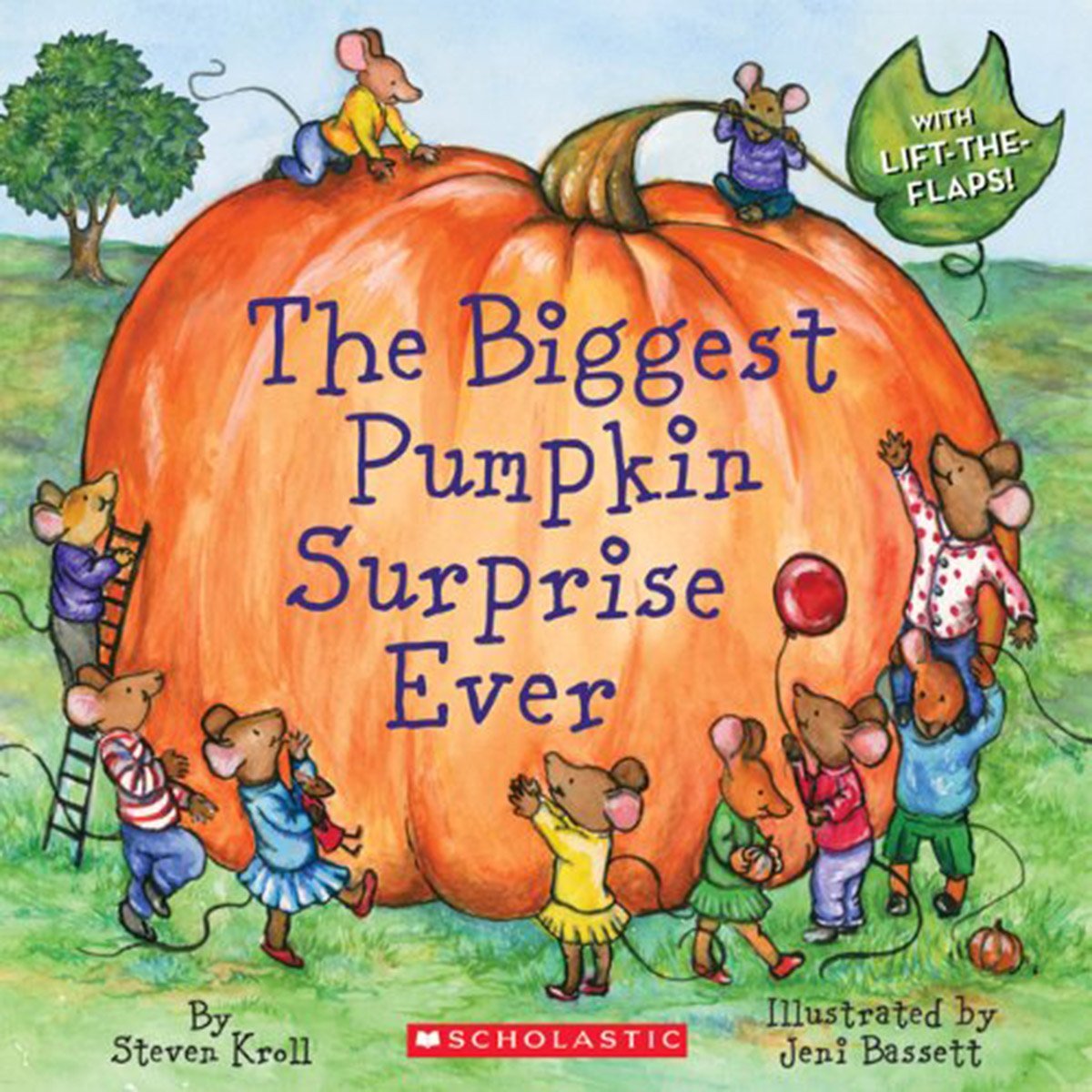 Scaredycrow
by Christopher Hernandez (Author), Kyle Poling (Illustrator)
This is the story of a scarecrow who is scared of everything. But this uplifting picture book has a happy ending.
Fall books for kids with Age groups 3-5 years
Saturday Triplets-The Pumpkin Fair Problem
by Katharine Kenah (Author), Tammie Lyon (Illustrator)
The adventurous story of Triplets Ana, Bella, and Carlos who are going to the Pumpkin Fair. Good story with nice Illustrations.
There Was an Old Lady Who Swallowed Some Leaves
by Lucille Colandro (Author)
This book is a silly fall favorite. This book is part of the "There was an old lady who swallowed a…" series. This is a fun and laugh books for kids as well as it teaches about sequences.
The Scarecrows' Wedding
by Julia Donaldson (Author), Axel Scheffler (Illustrator)
Two Scarecrows Betty and Harry were in love and decided to marry. They wanted to have a grand wedding which no one will forget. The couple with the help of farm animals collect the things needed for the celebrations. In between a villain also checks in but the ending of the story is a happy one.
Fall is Not Easy
by Marty Kelley(Author
This wonderful picture book is simple and funny. It tells about changing seasons and how difficult it can be for a tree. Kids will surely enjoy reading.
The Little Yellow Leaf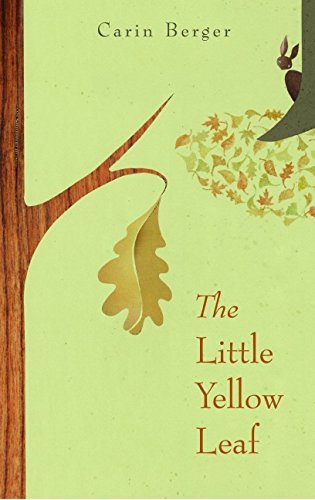 by Carin Berger (Author, Illustrator)
Touching Fall story. It portrays the story of a little yellow leaf who is fearing to fall from the tree. The pictures are beautiful and unique.
Fall books for kids with Age Group 4-8 Years
Red Leaf, Yellow Leaf
by Lois Ehlert (Author)
Informative Children's story book on nature which tells about the life cycle of a Sugar Maple tree at author's backyard and some birds and animals make the tree their home.

Fall Mixed Up
by Bob Raczka (Author), Chad Cameron (Illustrator)
A funny mixed up fall story with mistakes that challenge the young readers to find it.
The Autumn Visitors
by Karel Hayes (Author)
This is the story of a family of bears, enjoying the nature's offering at a countryside during fall.
Apples and Pumpkins
by Anne Rockwell (Author), Lizzy Rockwell (Illustrator)
Story of a little girl who visits the farm during fall to choose the best apples and pumpkins. Classic read with kids friendly text.
Leaf Man
by Lois Ehlert (Author)
Creative book which have pictures which are made from color copy of real leaves. The story is simple and fits perfectly for the fall season.
Fall books for kids with Age Group 8- 12 years
A Tree for All Seasons
by Robin Bernard (Author)
This book describes about changing seasons with great realistic images.

Awesome Autumn
by Bruce Goldstone
All Kinds of interesting Fun Facts about fall/autumn season.
That was my list of fall books for kids :). I am sure there are many more to add. Let me know if there is any fall book that your kid loves using comments.
If you liked this post on Fall books for kids Don't forget to Pin it ..
Liked this post ?
You may also want to read about Popular Books by Julia Donaldson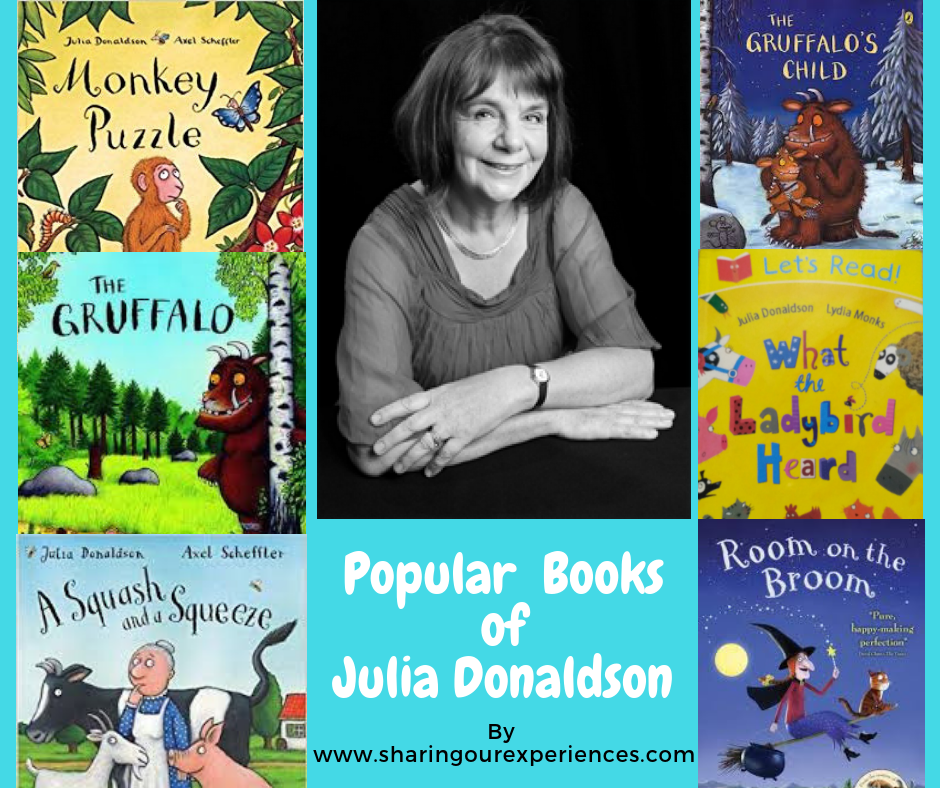 Your Turn Now
In case if you liked this article on fall books for kids do show your support by sharing this article.
Like our Facebook Page and stay updated.
Stay connected with us using your favorite social media, we can be found on
Do you want to share your crafts, parenting tips, stories, toy or book review, let us know by using comments below or mailing us on sharingourexperiencesblog@gmail.com
Add a comment
Don't you find this book list interesting and useful? Try it and let me know using comments below. Would love to hear from you.