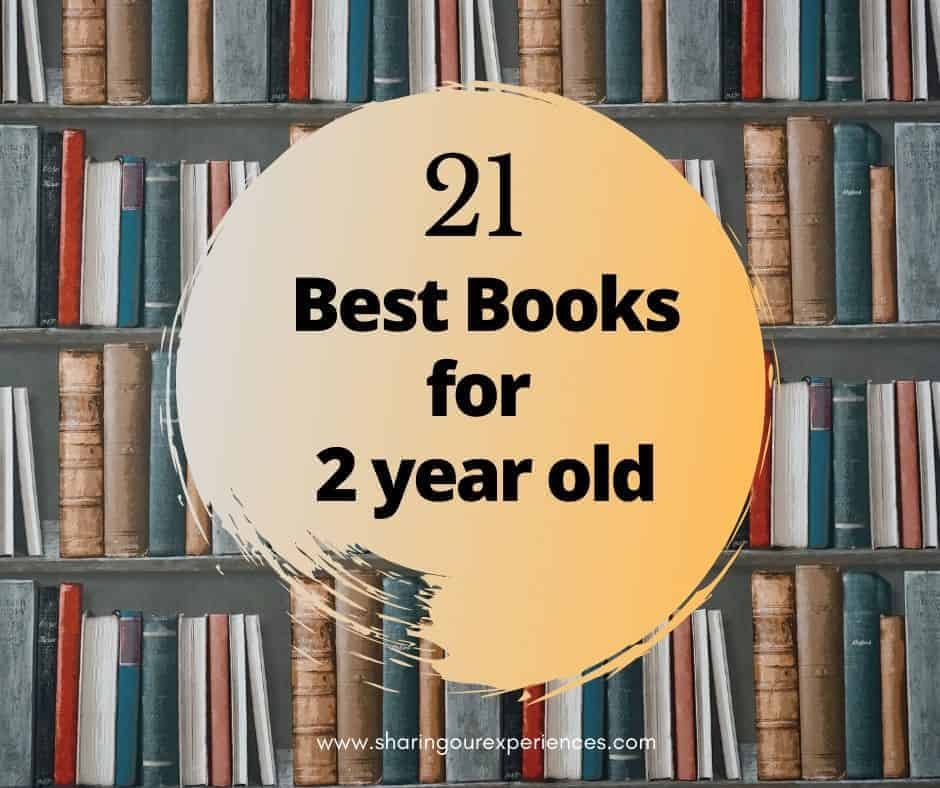 Looking for best books for 2 year olds? Here is a list of carefully chosen popular toddler books that may become favorite books of your two year old.
It is not necessary to have all of them but you can choose some from this list of best books for two-year-olds as per your kid's choice. Also, these books can serve as great gifts for two-year-olds on their birthday.
HERE ARE 40+ MOST POPULAR BOOKS THAT MOMS REALLY BUY
I have also answered some FAQs around choosing books and reading towards the end of the article. So do check it out.
As I always say – You can start reading to your kid as soon as you are ready. It is never too soon to start. Babies enjoy listening to their parent's voice rather than the story at this age 🙂
And even at 2 years short simple storybooks with a lot of pictures work best. If you did not get the below books when your kids were babies – I would suggest starting with this list first.
Best books for two year olds 2023
If you are visiting us from outside India, click here to see all above books on Amazon.com
When it comes to reading, we take steps based on our kids' interest and general guidance rather than fixed age-wise progression. What I mean is if we are just starting to read, then we would start with simple books and then move to a little longer storybooks. So if you introduced books when your kid was one year old then by the time they are 2 – they are ready for the next step. Otherwise, if you are starting at 2 – the first start with simple best books for 2 year olds india
Best books for 2 year olds India 2023
✅  Best Books for 2-year-olds toddlers
If you have already started reading books with your toddler, continue the practice, very soon you will start seeing the results. If you have not yet started then I will suggest you start with some recommended books for one-year-old.
Based on my analysis, research, and experience here is a carefully compiled list of best books, or I can say great books for 2-year-olds to read.
See Today's Best Books for 2 year old List
See, Touch, Feel: A First Sensory Book (Best touch and feel book for toddlers and babies)
This is the best touch and feel for babies and toddlers. This sturdy board book, with bright photographs of happy babies, is specially designed to stimulate curiosity through sensory play. Each page has a colorful picture activity that is vibrant and colorful and invites the baby to touch and explore. 
An amazing book loved by babies, teachers and parents. In India this book is expensive so you can try out other touch and feel books like these
Check out the latest deal on Amazon.in | Amazon.com
You may also find this useful >>- Best prams for babies in India (Hands down best guide I have read on choosing a stroller – I wish I had read it earlier)
I Love You to the Moon and Back
This is one the cutest book ever. And a must have in your children's book shelf.
This is a perfect book for toddlers and babies. So if you do not yet have it on your bookshelf – you can order this today
Check the latest price on Amazon.in | Amazon.com
Good night Moon (best book for bedtime reading for toddlers)
One of the classic children's books that almost everyone has one of their bookshelves. An excellent bedtime book that you can read to your 2 year old every night.
One of the best board books for toddlers
Click here to see the latest deal on Amazon.in | Amazon.com
Potty Leslie Patricelli board books – Best toddler book on potty training
One of the best and highly recommended toddler books. A great tool useful for the milestone all parents look forward to – potty training .
Check out the latest price on Amazon.in | Amazon.com
Just Go to Bed (Little Critter) (Great book to introduce toddlers to their bedtime routine)
I am yet to come across a kid who wants to go to bed. So both parents and kids would love and relate to this cute book
Check out the latest price on Amazon.in | Amazon.com
Corduroy (Must have on your children's bookshelf- Best teddy book for toddlers)
A lovely beautiful story of a teddy bear in a departmental store. Truly a heartwarming story and a must-have in your collection. If you love Corduroy – you will also love this Corduroy bear.
Check out the latest price on Amazon.in | Amazon.com
If you love bear books and adventure books – you would also love this one. It is also available in India here
Dear Zoo – Best lift the flap books for toddlers
Kids love to lift the flap books. I mean starting as a baby till they are 5 years olds. There is something about lift the flap books that keep kids engaged.
This is a great book for kids who love animals so if you do not have this on your bookshelf yet – you can get this.
I have handpicked other good lift the flap books from Amazon. in and Amazon.com. You can click on below links to check them out.
Click here to see Best lift the flap books in India
Click here to see the best Lift the flap books if you are visiting from outside India
Chicka Chicka Boom Boom – Best Alphabet book for kids
It is one of the most loved alphabet books for kids. If you are planning on introducing the alphabet to your toddler you may want to get your copy
Check out the latest price on Amazon.in | Amazon.com
Where Does Maisy Live – By Lucy Cousins
Maisy, a jovial mouse in a stripy top, dungarees, and red boots disappears after the first page leaving readers with the task of lifting up various flaps of hen houses, pig pens, and stables to determine where she lives. All the places are occupied but Maisy is nowhere to be seen.
On the last page, there's a house with a green door when once lifted reveals a smiling Maisy.
Check out the latest deal on Amazon.in | Amazon.com
Brown Bear Brown Bear what do you see? – Eric Carle – (Great for learning about colors and best animal book for toddlers)
A very simple book about various animals and what do they see. It starts with the lines Brown Bear what do you see? And then each page is dedicated to one animal. Kids love the rhythm and beautiful, simple, and bold illustrations in this book.
Great for learning Colours and animals. Due to repetition, it is easy for kids to read along with time.
This book is a must-have in the collection of babies' first library.
Download these free animal printables to make cute animal puppet props when reading this book. Click here for FREE Download
Check out the latest deal on Amazon.com | Amazon.in
WoW! Said the Owl
The book with its lovely illustrations talks about colors. The curious, cute owl shares all about colors with the readers. Children love the book, it is ideal for any child over 12 months.
Amazing Machines Story Box – Amazing airplanes, Flashing fire engines, Roaring rockets, Tremendous tractors, Terrific trains (must-have toddler books for vehicle lovers)
We loved this story book set. To be honest there are not stories but more fun facts in a rhyming way, but somehow my toddler loved this set.
Check out the latest deal on Amazon.in | Amazon.com
The Very Hungry Caterpillar – Eric Carle (Classic children's book for toddlers and preschoolers)
A lovely small story by Eric Carle. Undoubtedly this is the all-time most favorite story of kids. The illustrations and story of this book are so charming and attractive, kids love to listen to it anytime and anywhere.
Through a small story, Eric Carle has taught so many important aspects that to in an interesting way. The book teaches the kids the days of the week, counting till 10, names of fruits, butterfly life cycle. A small compact pack with so many opportunities to learn. After reading this story to the kids, I am sure your kids will be caterpillar lovers.
To make this story more entertaining and interesting you can make many activities and props. Check out more Hungry caterpillar crafts here
I would say a must-buy book for kids.
Check out the latest deals on Amazon.in | Amazon.com
The Very Busy Spider – (Best Seller in Children's Environment Books or Halloween book for kids)
A wonderful book for kids from 2 to 5 years.
It's a story of a spider who spins her web. One by one the animals of the nearby farm tries to distract her, but she keeps working diligently at her work. And when she is done she is able to show everyone is what she created is not only beautiful but also useful.
This is one book that is loved by kids. It is a 'touch and feel' book. Kids are not only able to see the pictures but also feel them.
Do check out customers' reviews of the very busy spider (click here) especially negative ones, as few people were unhappy as they mistake have ordered a smaller copy. So if you want to buy the bigger version get the Board book here.
Check out the latest price on Amazon.in | Amazon.com
The Very Hungry Caterpillar's 123: By Eric Carle – Best Number book for toddlers
The Very Hungry Caterpillar's 123
With this board book, make your kids learn numbers with The Very Hungry Caterpillar and lots of animal friends.
A perfect way to introduce your kid to the world of numbers. The book starts with one giraffe and ends with 10 lovely animals (including The Very Hungry Caterpillar himself!).
The book makes the counting fun as we go ahead one by one. As usual, the illustrations and pictures of the book are catchy, loved by kids. The book ends with the famous character of Eric Carle's book the hungry caterpillar.
Even the numbers are beautiful in Carle's bold, textured artwork. This is a wonderful picture book to learn numbers through fun.
We also enjoyed this book by Eric Carle for learning Counting. This is also available in India here, I remember this book always used to be in our car, next to our car seat.
Check out the latest deal on Amazon.in | Amazon.com
Naisha Toddlers story pack – toddler picture books in India
This is a good series of picture books for kids. Good for buying especially if you are in India as it helps toddlers learn various words in a fun way.
Check out the latest deal on Amazon.in | Amazon.com
Early learning activity book – best activity book for toddlers in India
Believe me when I say – Kids love this activity book. It covers all concepts toddlers need to learn in a fun format. It is also available in a reusable wipe and clean format
Click here to check the latest deal on Amazon.in | Check reusable version here
 World of Eric Carle, Hear Bear Roar 30 Animal Sound Book – Best Interactive Sound book for toddlers
A must have interactive books for toddlers. Kids love pushing the buttons to hear sounds. Great illustrations and good animal sounds.
This book is not available in India, but if you are from India you can get this book
The Gruffalo
A funny, animal-themed story by Julia Donaldson. The story is about a quick-witted mouse who very smartly saves his life from other animals in the woods. This is the award-winning story by Julia Donaldson and no kids' library is complete without this book. The book has a special place in the hearts of parents and kids.
If you like this book you can also get the next in the series The Gruffalo's child here.
Both these books are also available on Amazon prime so for elder kids, you can show the story to them 🙂 (More details here)
I personally have this pack of Julia Donaldson books and I love them. You can read a detailed review and list of the most popular Julia Donaldson books here
Check out the latest price on Amazon.in (You can also get this combo pack) | Amazon.com
Where The Wild Things Are – By Maurice Sendak – A timeless classic perfect for the toddlers
Where the Wild Things Are is a timeless classic that continues to win over the hearts of children.
The simple, rhythmic text and expressive illustrations are just as appealing today as they were when I was a child.
Where the Wild Things Are is a heartwarming story of a young boy named Max and his adventures. The story is just 338 words long and despite its short length has gone on to win many accolades along the way.
This story begins when Max dresses up as a wolf and wreaks havoc in his own home. He is severely scolded by his mother and is sent back to his bedroom without supper. Max is dejected and upset and that is when he watches his bedroom undergo an astonishing transformation. He watches as his bedroom turns into a jungle and an ocean appears out of nowhere. Max sails into that ocean and reaches an island inhabited by nasty beasts simply called The Wild Things. His adventures there make up the core of the story.
The book Where the Wild Things Are is one of the most popular animal-themed books amongst kids. It's a must-read book for your toddler and preschooler.
Check the latest deal on Amazon.in | Amazon.com
TRENDING >> Bestsellers in Children's SELF ESTEEM books
Use Your Words Sophie: By Rosemary Wells
Sophie knows lots of words, but she doesn't always use them.  It's more fun to speak in hyena talk or space language.  "Use your words, Sophie!" urge her parents, but Sophie just won't.
Nobody can understand Sophie when she speaks jellyfish language, and Mama and Daddy can't get the new baby to stop crying. Sophie is the only one who can find out what her baby sister really wants.
Rosemary Wells's simple story and charming illustrations are comforting and popular with young readers. This is a popular book for toddlers. It's a book you can read to your toddler when planning your second child.
Check out the latest deal on Amazon.in | Amazon.com
Guess How Much I Love You – By Sam McBratney
Little Nutbrown Hare and his dad try to give words to the special love that exists between parent and child.
Warm and comforting, this is the perfect book to snuggle up with before nap time.
Check out the latest deal on Amazon.in | Amazon.com
Giraffes Can't Dance – By Giles Andreae
In case you're wondering why Melman of the Madagascar fame initially can't dance, only on the third installment of the franchise did he learn to dance with the aid of Gloria the hippopotamus, then you might want to get the Giraffes Can't Dance and read it together with your child to learn more about the reason why giraffes can't dance.
Gerald the Giraffe, like Madagascar's Melman, is one clumsy 4-legged, long-necked mammal. Because of his rather slender and quite inflexible legs, dancing isn't really one of his fortes. Unlike the rocking and rolling rhinos and the tango-esque lions, Gerald lives a rather sad existence, having been rejected by the other animals in the story. But things did change as Gerald started to make those dance moves that can even make John Travolta and the other stars of Footloose blush.
The story is all about trying to fit in. And while the recommended age of the book is between 3 and 6 years of age, we found it very helpful for young readers to realize that it's perfectly okay to be different as well as how they can achieve something in an entirely different way.
Giraffes Can't Dance is one of the most popular animal-themed books for toddlers and preschoolers. It also gives a moral apart from a great story. A must-have book in your collection
Check out the latest deal on Amazon.in | Amazon.com
If Animals Kissed Good Night – By Ann Whitford Paul
We all bid our kids a good night's sleep with a kiss. Do you ever wonder what animal mommies do to their own kids as they are put to bed?
The book If Animals Kissed Good Night is every toddler's dream. This book provides an excellent combination of childish animal pictures in a nursery rhyme-y type of bedtime chat. It's perfect for bringing our kids to sleep while providing them with the necessary stimulus for optimum brain and cognitive development.
The playful rhyming verses provide an introduction to prose which young kids may also find appealing, mimicking the full rhythm of life itself. The read-aloud experience is sure to help in growing and enhancing your child's vocabulary, paving the way for the optimum development in his or her language and speech skills.
The illustrations are done in soft watercolors providing a calmer and more soothing ambience to reading at bedtime.
Animals Kissed Good Night is one of the most popular and best bedtime storybooks that I have come across. A must-read book for your toddler or preschooler.
Check out the latest deal on Amazon.in | Amazon.com
Collection Of Stories For 2 Year Olds – By Parragon Books
Toddlers are never known for having great patience.  In fact, their attention span is so short that reading to them a very long story might only have the reverse effect: they'll get bored and will no longer be interested in reading.
As such, don't be surprised to find the Collection of Stories for 2-Year-Olds to be made of three short, yet well-loved children's stories plus a handful of nursery rhymes. What you will get is just the right amount of words enough to stimulate your toddler's curiosity without boring him or her to death.
We found quite a number of people who rated the book a bit negatively because of the very short stories that the book contains. Mind you, this is designed for a 2 year old and as such, Parragon is spot-on when they decided to narrow the collection to short verses and, instead, beef it up with surprisingly delightful and colorful  drawings.
Collection of Stories for 2-Year-Olds should make for a fabulous bedtime read for toddlers. You'll have plenty of fun telling the story of Goldilocks, the Three Little Pigs, and Little Red Riding Hood. Be ready to create the appropriate sound effects yourself as you read to your tot these classic tales.
A Must read for your little one.
Check out the latest deal on Amazon.in | Amazon.com
Make a Wish, Midas! – By Joan Holub
My toddler loves this series of re-imagined Greek myths from Joan Holub.
Midas wants everything he owns to be yellow, but when he takes things too far, he needs some help setting it right again.
Check out the latest deal on Amazon.in | Amazon.com
Old MacDonald Had a Farm – By Nosy Crow
I've never met a toddler that doesn't like music.
This adorable board book is just one of many sing-along stories to get your two-year-old clapping and swaying with the tune. It has nice sturdy interactive pages that toddlers love
Check out the latest deal on Amazon.in | Amazon.com
First 100 Numbers, Colours, Shapes- By Roger Priddy – Best learning book for toddlers
One of the developmental tasks of toddlers is to widen their vocabulary of everyday things. While this can be easily done by exposing your young kid to these objects, sometimes it's not just feasible to do so. A more practical solution is to give them the First 100 Numbers, Colors, and Shapes.
This colorful book of 100 very detailed and highly colorful pictures will introduce your kid to the very first words that pertain to numbers, shapes, and colors that he or she will ever need to make through childhood in a more successful manner.
And if, in case you're wondering if the book is tough enough to take abuse, each page is made of high quality toughened board while the cover is sufficiently padded to give your little tot comfortable reading.
First 100 Numbers, Colours, Shapes is a must-have book for toddlers that helps in the early learning of kids.
Check out the latest deal on Amazon.in | Amazon.com
You may like this super hilarious article on toddlers and what not to do with them
My First Learning Library Box Set: 20 Board Books Gift Set for Kids – Best learning book for toddlers India
If you are in India and find other international books a little expensive. You can always go for books by Wonder house books publications, They are good 🙂
Little Hands My First Scribble – By Alex Toys (First coloring book for toddlers)
While it is not necessarily a storybook nor any piece of kiddie literature for young minds to read, the Little Hands My First Scribble nonetheless, deserves a place in our top 10. Why? My First Scribble is, as the name suggests, the very first thing that any toddlers or older babies will be scribbling on.
For some parents, it might look like an overly expensive 50 page activity learning book but when you look at it from the viewpoint of a 2 year old, you'll see that it does provide some functionality.
Part of development is the ability to express one's thoughts. Because young kids don't have the necessary speech and language faculties yet to convey their thoughts or even to express themselves, they can do this by scribbling or even by doodling.
We found many moms being delighted by the fact that their kids absolutely loved the My First Scribble. You'll just have to buy for them a set of kid-safe crayons and let them be.
You can then help them create their very own stories out of the different activities that they accomplished in the My First Scribble.
Check out the latest deal on Amazon.com
My Big Animal Book – By Roger Priddy
Two-year-olds love animals and this giant board book has pages of them.
It groups animals into various categories such as pets and farm animals. Toddlers will recognize their favorite animals and learn some new ones too.
Check the latest deal here on Amazon.in | Amazon.com
Press Here – Best Interactive book for toddlers
This is a fun interactive book for toddlers. It is simple but engaging and thus perfect for toddlers. A much have on your bookshelf 🙂
Check out the latest deal on Amazon.in | Amazon.com
Duck & Goose, 1,2,3 – By Tad Hills – Best counting book for toddlers
Count clouds, feet, and eyes with the help of Duck and Goose.
These little birds have won over the hearts of many toddlers, including mine. My kids demanded to read this book so much I can (and do) read it with my eyes closed.
Check out the latest price on Amazon. in | Amazon.com
Read it yourself (Level1 ) – Ladybird
These cute, small, and very handy read-it-yourself books from Ladybird would be the stars of your kid's library.
The books have colourful and attractive illustrations which make the books interesting for small kids, Repeated and rhythmic sentences grab the attention of small listeners and they tend to listen to the stories with great interest. Must buy for small kids.
This is the cutest alphabet book I've ever seen.
Adventures With Barefoot Critters – By Teagan White
This is the cutest alphabet book I've ever seen.
The adorable illustrations, short sentences, and gentle rhyme make it a favorite with toddlers as well.
A salty sea pup tells the tale of a mysterious island, bursting with pirate booty.
Captain Purplebeard and his cut-throat crew have already set sail in search of the treasure before they're made aware of the hideous pirate cruncher who guards the gold.
Barry the Fish with Fingers – Sue Hendra
A very cute and lovely story about a fish named Barry who has fingers. What ? A fish with fingers? Yes, that's the central point of the story- a fish who has fingers and who loves to play around with his friends and do lo t more with his fingers.
The story starts with a pufferfish who loves to blow bubbles of different shapes and sizes. Fish from miles come to see her bubble-blowing show. But nobody was interested in her show when they met BARRY. What happened next and how they all become good friends that's the story. Book has a good storyline and learning.
Definitely a good buy and I am sure your kid going to love this book to the core.
Little Kippers Series – Mick Inkpen
Kipper is the all-time favorite story character of my kiddo. The writer Mick Inkpen has written all the stories wonderfully. The illustrations and conversations are short and funny which two-year-old loves to see and listen to.
The Series has many good stories, you can choose as per your kid's interest.
We have bought Sandcastle, Rocket, and Swing, as my kid loves all these things, and trust me he loves to read these books anytime.
Reading books for your kids is a practice every parent should follow. Let them understand the world through pictures, through imaginary situations, through your voice, let them learn the life lessons through moral stories, let them make books their best companion.
✅ Best Interactive books for kids
Apart from the usual storybooks here I have made a list of the best interactive books for 2 to 5 years old that you can invest in.
Click here to see the list of best interactive books for kids if you are outside India
Click here to see the list of best interactive books for kids if you are in India
What is an interactive book?
Interactive books are where kids can do something with the book apart from the story for e.g. magnet books, wipe and clean books, puppet books, sound books, book with toy sets, lift the flap books.
Best Books for Toddlers Potty Training
At this stage, you may want to get a Potty Training book for your toddler. These are funny with interesting illustrations and the best part is that they seem to do their work- help your toddler get to the potty seat.
>>>Check out books on Potty Training here<<<
P is for Potty!
This is an amazing book with a lot of flaps & surprises. The book illustrates a short story of an older Elmo who knows how to use the potty, a slightly younger Albie who is still learning n very young baby JoJo who needs help with diapers. The book helps toddlers to understand the phase they are in and they could too use potty.
Potty
We got this book for our son when he was 12 months old, it is a good book to introduce the concept of Potty to little toddlers.
You can check more Books For Potty Training ( Ultimate Potty Training Books to ease your Toddler's Potty Training phase)
Best books for toddlers about new baby
Preparing your toddler for a new baby can be a difficult task, but it is important. There are some books that can help you ease the situation and prepare your firstborn for the second baby.
"Someone new is at our house," begins this loving, reassuring celebration of brotherhood from trusted author Joanna Cole.
Told through the eyes of a new older brother, this simple story lays out all the good things about being an older sibling, and just how exciting welcoming a new member to the family can be.
You're The Biggest is a delightful book for a new sibling celebrating their role as the biggest following the arrival of a new baby. The story follows two charming foxes, on a colourful journey, discovering the unique role of an older sibling. Beautifully illustrated in full colour this book is hard-backed with cheerful endpapers.
Here is a complete list of books you can choose from- Prepare your firstborn for a sibling
Best books for toddlers with speech delay
When you are looking for the best books to help toddlers with speech delays, you must keep in mind the illustrations the book has. The book must-have elements your toddler is able to recognize. The book should have clear and colorful illustrations and/or drawings. Touch and feel books are a hit with toddlers.
My Toddler Talks, by Kimberly Scanlon, is a must-have book for anyone interested in developing language in young children. With the help of this book you can learn how to model and elicit language in a fun, and practical way from an experienced & licensed speech-language pathologist. 
Written by experienced Speech therapists, Talking with Your Toddler teaches you how to stimulate speech using everyday play. It makes learning to talk fun and engaging for your child.
The book has proven therapies and easy-to-follow activities, Talking with Your Toddler makes an ideal home companion.
✅ Best early learning book for 2 to 5-year-olds (preschoolers)
All books help kids learn something, but here is a list of books that you can use to help your child learn about the alphabet, numbers, science, your body, space, animals, and many such topics
Click here to see our handpicked list of Best learning books for kids from Amazon.com
Do you know you can combine activities and games along with reading to make reading more interesting? For e.g. after reading a book about Giraffe you can combine it with a matching activity or hand painting activity in which you can make a Giraffe with your little one. Do check out some ideas for Games, activities and Toys for two years old.
What is the Reading level of a 2-year-old?
All kids are different and there is no standard answer when it comes to age wise questions.
But from my experience, 2 year olds are just learning to talk, and expecting them to start reading at that age is not the right expectation. We need our kids to learn and read at their own pace 🙂
At 2 years old our focus is to read books to our kids – to encourage them to speak, to give them the vocabulary to express their feeling, and be able to say what they want. And reading helps us starting a conversation, spending a good time together, and introduce kids to new experiences.
Potty
With pitch-perfect humor and pacing, Leslie Patricelli follows the inner dialogue (sure to have little ones shouting responses) and hilarious actions of everyone's favorite Baby, winding up with an over-the-top look of surprise and delight that will have both parents and offspring laughing out loud. "I did it!"
What to Consider When Buying Books for 2-Year-Olds
Bright, Colourful and Simple illustrations
Repetitive rhythmic words and storyline (for e.g. Brown bear Brown bear what do you see)
Simple and short stories (Even when reading books you may need to simplify them based on your kids interest)
Interactive books – where apart from stories, kids can do something with the book (like puppet books, lift the flap, sound books)
My child shows no interest in books what can I do to encourage
All kids are naturally curious. If they are not showing interest just sit down and read the book and enact as if you are having loads of fun :-). You will soon find your toddler trying to understand what you are doing.
Also if they are not interested in the story – let your kid just flip the book and show him/her pictures. Talk about each picture. Or you can get interactive books and lift the flaps and press sound buttons.
You can also plan some activities around the books using its stories. It gets kids interested as there is some hands-on activities planned.
It takes time for a child to understand and show interest in the story of the book. So please adjust your expectations – there is no shortcut.
Is it normal for 2 years old to memorize books?
Again it depends on the child and how early you started reading to your child. There are few kids who do memorize the book by the age of 3 – just because they have heard the book so many times 🙂
>>> You don't want to miss this trending article on best Tricycle for toddlers – Complete guide to choosing a tricycle for two year olds <<<
What should a 2 year old know?
Given that every child is special and develops at his own pace, there are a few accepted parameters for skill development in kids at various stages of growth.
 At 2, the child will be able to :
run, kick and throw a ball
Stand on tiptoes
Climb up and down stairs with or without help
Carry several toys while walking
Scribble at will
Build a small tower of blocks 
Turn over a container and pour out its contents
Point to things or pictures when they are named.
He may:
Know body parts and objects names
Know the names of family members
Follow simple instructions
Repeat frequently used words
Say small sentences with 3-4 words
Get excited around other kids
Show growing independence
Copy others around
Be more aware of himself as a separate individual
Be able to recognize and differentiate between various shapes and colors.
Sing small rhymes
Free Preschool worksheets
Liked this post ?
You may also want to read our popular post to keep your 2 year old engaged – Games, activities and toys for 2 year olds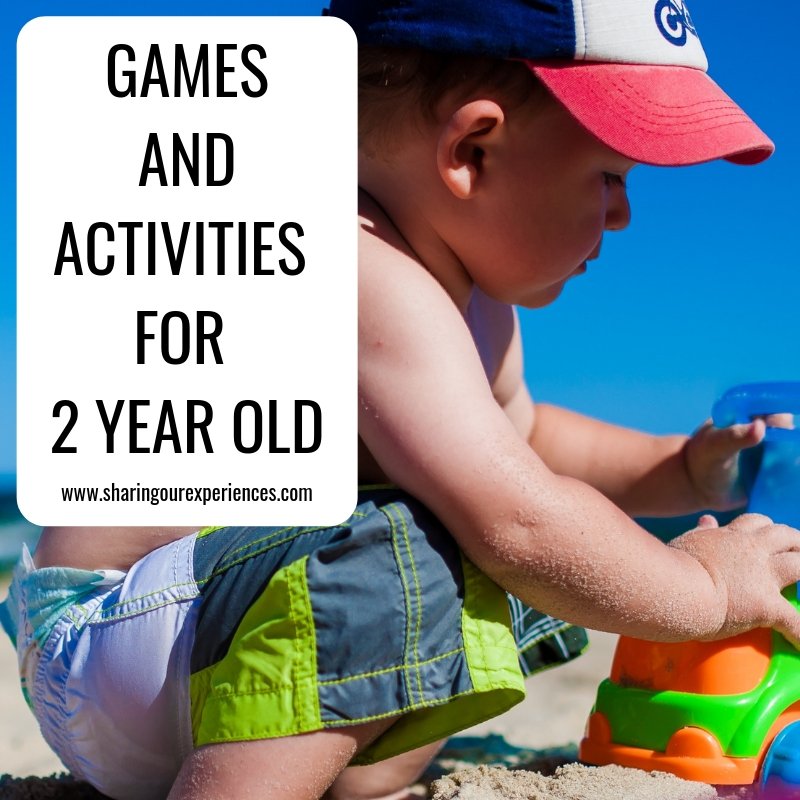 Add a comment
Do tell us what are your favorite toddler books or books that you will recommend for 2 to 3 years old. If you want to add any children book to the list of must-have books for 2 year olds. Let us know using the comments below, we would love to hear from you.