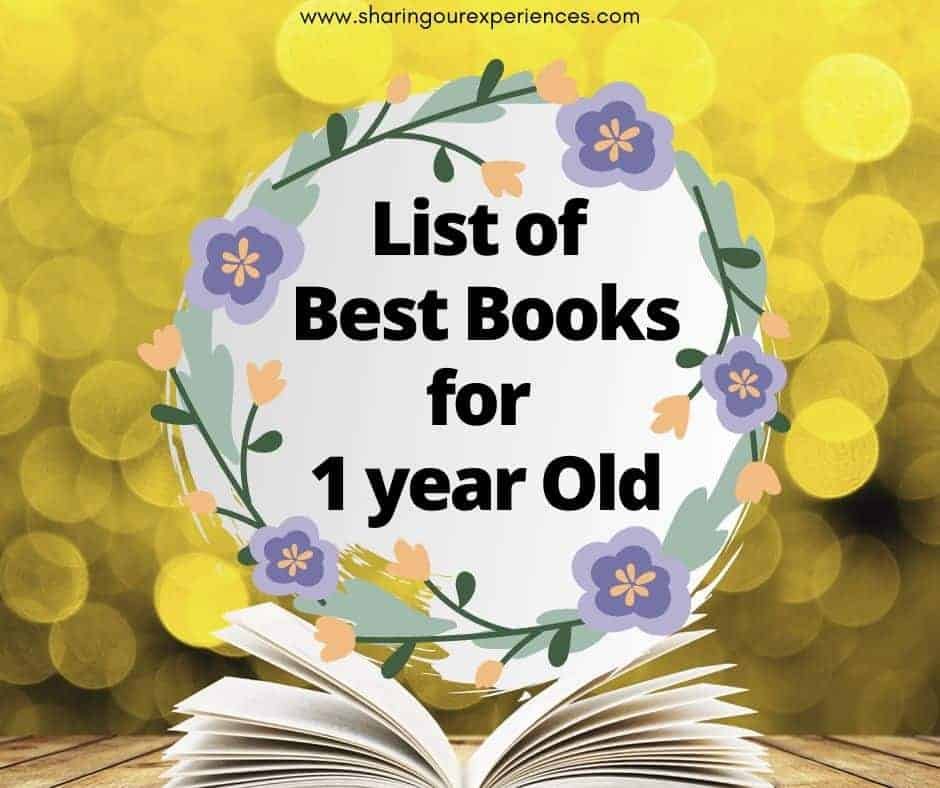 Looking for best books for one year olds ? Here is a list of carefully chosen popular baby books that your one year old will love being read aloud. These are classic baby books that kids love as they begin a lifetime of reading.
Reading bed time stories is a practice every parent should follow. You will see the results of this practice when your kid has grown up. If you keep reading to your baby it will become a habit and he will eagerly wait for the time when you will read for him.
If you are still not sure whether you should read to your baby or when should you start reading to your baby do read Five Reasons why you should read to your baby
Every night before I put my kid to bed we sit together and read few books. Early in his life he hardly bothered about the book, but the older he has got the more particular he has become. Now he has his own choices and wants to listen to his favorite bed time stories.
Based on my analysis, research and experience here is a carefully compiled list of best baby books that  I think your one year old will love.
HERE ARE 40+ MOST POPULAR BOOKS THAT MOMS REALLY BUY
List of Best Baby Books
Little Blue Truck:  By Alice Schertle
The importance of friendship takes center stage in this beautifully illustrated story of trucks, animals, and a drive down a country road. With endearing characters and enjoyable dialog this book is the cornerstone for any one year olds' library.
Ten Little Finger and Ten little Toes: By Mem Fox
With its sweet story about the universality of our fingers and toes it'll teach your little one that underneath our skin color, our clothing, and our different cultures we're really all the same. The wonderfully illustrated babies will also keep your child fascinated and pointing towards each one.
Owl Babies: By Martin Waddell
This is the story of three siblings who wake up to find their mother is missing. I won't spoil the ending for you but rest assured there's a happy reunion with Mommy. A quick read with thick pages, you can count on Owl Babies to capture your kid's attention.
Pete the Cat: I Love my White Shoes : By James Dean
Pete the Cat is off for a walk in his brand new white shoes, and he feels like singing. 'I love my white shoes.  But can he keep the music flowing if his shoes aren't so white any more? Pete the Cat, an all around groovy feline, doesn't let life's missteps bring him down. While this book does have thin pages it never fails to grab my son's attention.
Press Here: By Herve Tullet
Bursts of laughter ensued the first dozen times your kid read Herve Tullet's innovative book. This interactive story lets you (or your child) press, shake, and blow colored circles around the pages. This truly charming book has also taken a leap into the modern era with an iphone app, which it seems perfectly suited for.
Hippos Go Berserk: By Sandra Boyton
You can't go wrong with any book by Sandra Boyton. The pages are thick, the stories move along with rhyme and sing-song, and the characters are memorable. Hippos Go Berserker! is a personal favorite due to the comedic premise of a bunch of hippos getting together for a house party.
Peedie (Gossie and Friends):  By Olivier Dunrea
This is a story about Peedie, a small gosling who loses his red baseball cap. The little details in each illustration can capture your kid's attention as he'd ask about an animal or an apple tucked away in the drawing.
Are You My Mother: By P.D. Eastman
This classic tale follows a baby bird on a quest to find his mother after falling from his nest. He asks a kitten, a hen, a dog, a cow, an airplane and a snort (actually a steam shovel) if they are his mother, before eventually being reunited with her, back in the nest.
Good Night Gorilla: By Peggy Rathmann
This clever bedtime tale follows a mischievous gorilla who snatches a zookeeper's keys and releases all of his animal friends to secretly spend the night at the zookeeper's house. With minimal text, the narrative is told mostly through pictures, inviting parents and children to describe what's happening and invent the details of the story.
Dear Zoo: By Rod Campbell
A classic lift-the-flap book, the story begins with a child's letter to the zoo, requesting a pet. A series of animals arrive—under flaps to be uncovered by the reader—and are discovered to be not quite right (too heavy, too scary, too naughty), until at long last, the perfect pet appears.
Goodnight Moon: By Margaret Wise Brown
You know you're a parent when you can recite this iconic book by heart. The poetic story follows a little rabbit preparing for bed as he says goodnight to everything in his room, and the world outside his window. This classic bedtime story features black-and-white drawings alternating with the boldly colored illustrations of the room, which darkens as slumber nears.
My Very First Mother Goose: By Lona Opie
Cheerful illustrations featuring Rosemary Wells' (of "Max and Ruby" fame) stylish animal characters accompany more than 60 nursery rhymes both familiar and lesser-known, and help to introduce young listeners to the pleasures of sing-song language.
Kitten's First Full Moon:By Kevin Henkes
In this Caldecott Medal-winning book, black-and-white illustrations capture the struggle of Kitten who, upon viewing her first full moon, mistakes it for a bowl of milk and embarks on a quest to reach it. Although the milk in the sky eludes her, the story ends happily when Kitten returns home from her adventures to find an actual bowl of milk waiting for her.
Peek-a-Boo: By Roberta Grobel Intrater
Close-up photographs of babies' faces capture their many moods, from laughing to yawning to pouting to crying, in this board book from the "Baby Faces" series.
The captivating photos will enchant babies, and parents will be charmed by the cute expressions the book elicits from their own babies.
The Snowy Day: By Ezra Jack Keats
This Caldecott Medal-winning classic picture book depicts the wonder and delight a child can find when snow blankets his world, making snowballs (one of which he brings home in his pocket!), snow angels, a snowman and loads of fun.
Time To Get Dressed: By Elivia Savadier
Little Solomon insists on dressing himself but gets everything wrong (shirt on his legs and pants on his head) until Daddy looks at the clock and steps in to help. Parents and little ones will relate to the fierce independence of this toddler, who shouts 'ME!' with every article of clothing.
Pat the Bunny: By Dorothy Kunhardt
The original classic touch and feel book that has been entertaining babies for over 60 years. A sweet, interactive book that encourages children to smell (the flowers), touch (the soft bunny), feel (Daddy's scratchy face) and play (peek-a-boo with Paul).
Wheels on the Bus: By Raffi
Parents and children alike can participate in the repetitive lyrics and motions (the swishing of the windshield wipers and the beeping of the horn) of this classic children's song in picture book form, from Raffi's "Songs to Read" collection. The illustrations show a rickety, old bus moving an assortment of quirky passengers through a village. Traditional musical notation and lyrics are included.
Brown Bear, Brown Bear: What Do You See: By Bill Martin
Beautifully and boldly illustrated by Eric Carle (The Very Hungry Caterpillar), this classic picture book is easy on the ears, with its rhymes and repetition. The question-and-answer format invites young listeners to participate in "reading" the book.
I Love my Mummy: By Giles Andrae
How can any new mum resist this book which tells of the tender relationship between a mother and child through a witty and touching rhyming text.
A must read book for a new mum and her loving kid.
I Kissed the Baby: By Mary Murphy
"I saw the baby ! Did you see the new baby?" "Yes! I saw the new baby; the teeny weeny thing." "I tickled the baby! Did you tickle the baby?" "Yes! I tickled The baby; the wriggly, giggly thing!"
All the animals are overjoyed about the new baby and it's all they can talk about.
The very last page reveals a flappy yellow duckling that shouts "Quack" after a great big kiss from its Mummy.
See Today's Best Books for 1 year old List

Don't miss to pin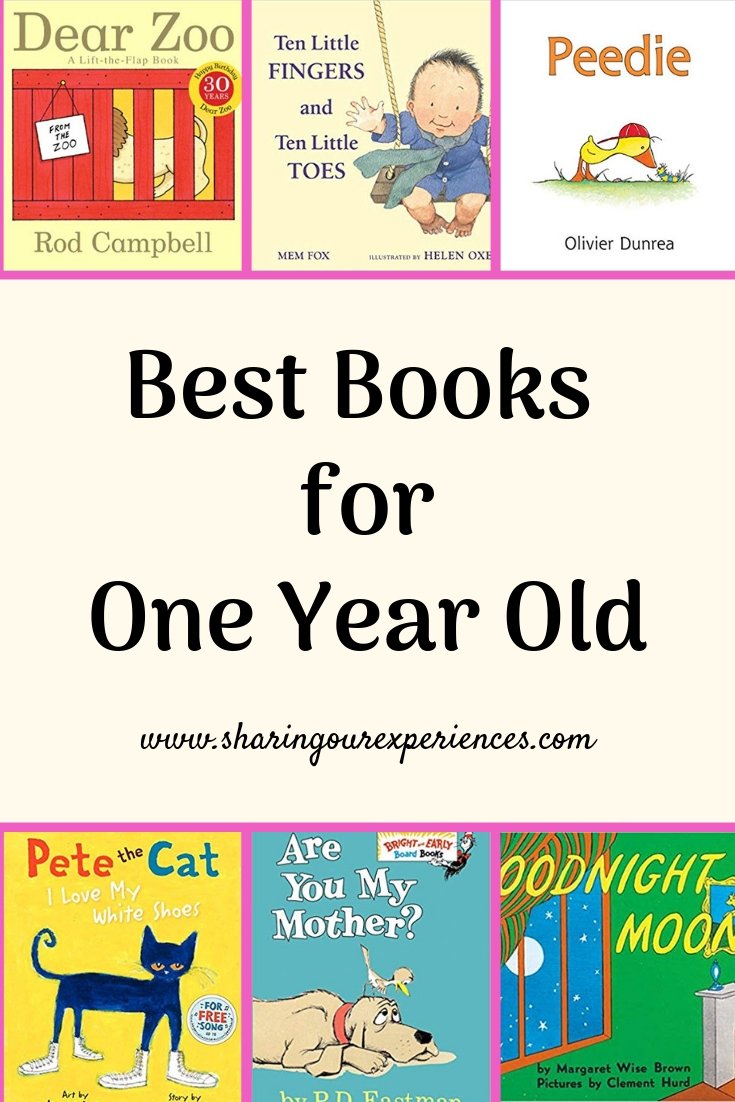 Liked this post ?
You may also want to read our popular article on How to choose books for babies and toddlers.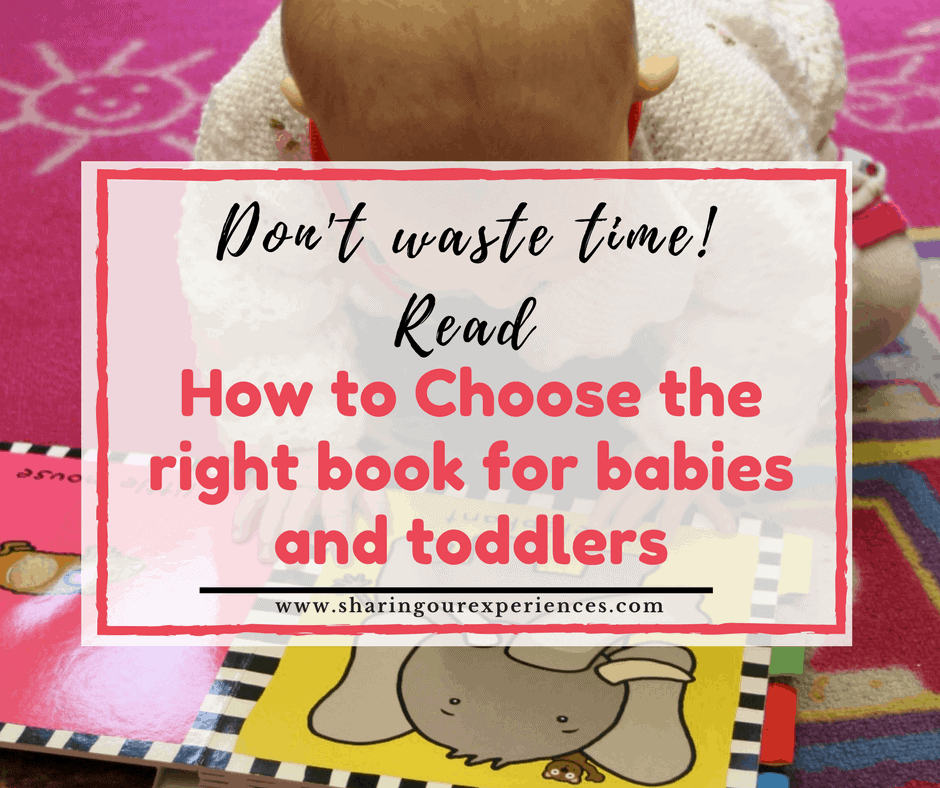 Your Turn Now
In case if you liked this article do show your support by sharing this article.
Like our Facebook Page 
Stay connected with us using your favorite social media, we can be found on
Add a comment
Don't you find this post on classic books for 1 year old interesting ?  Would love to hear from you.Do tell us what was your baby's first book or you can share with us a picture of your baby reading books. If you want to add any children book to the list of must have books for 1 year olds. Let us know using comments below.
---