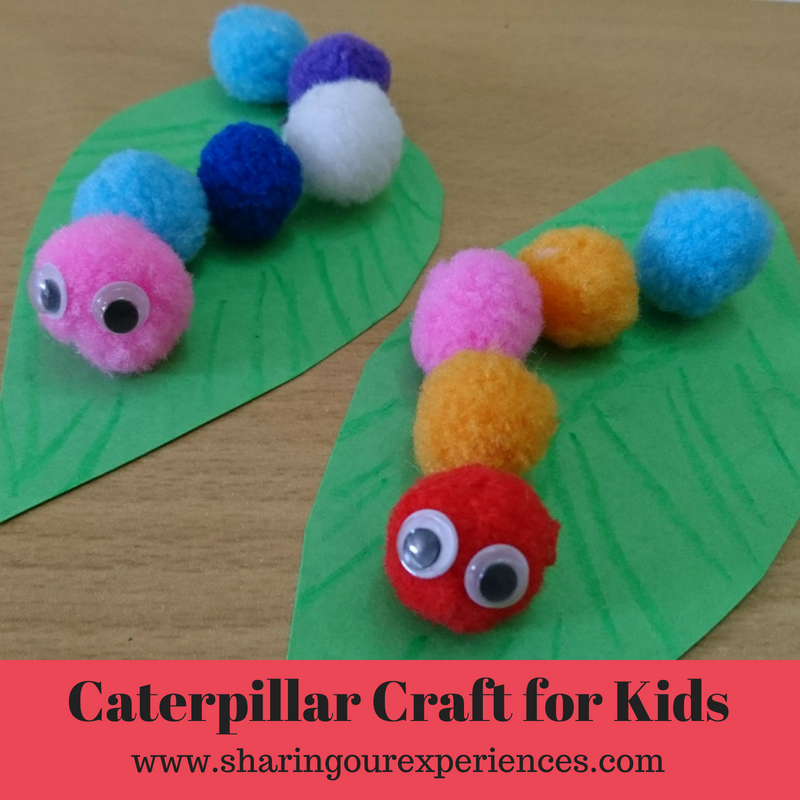 Free step by step crafts tutorial on how to make a caterpillar with pom poms for toddlers and preschoolers. This cute caterpillar can be used as a prop while reading a story to kids. This is a wonderful hungry caterpillar themed craft for kids. And if you are looking for some story themed craft ideas then this can be one for you.
Who doesn't like to watch a cute hungry caterpillar moving around? Here we are going to make a simple caterpillar. This craft is so simple even you don't need to do any planning for this. Just grab the required material and make this super cute caterpillar with your little ones.
This is a kid friendly craft which a kid can do himself with your help
1. CATERPILLAR CRAFT for kids with pom poms
Materials required to make DIY Caterpillar for toddlers
Small colored pom pom balls
Googly eyes
Glue
Step by Step tutorial on how to make a DIY Caterpillar for toddlers
Here is a step by step instructions (with pictures) tutorial on how you can make Caterpillar with pom poms.
Step 1 – Take some different coloured pom pom balls and stick them one by one. This will be the body of the caterpillar.
Step 2 – Take a slightly big pom pom and paste it at the starting of body, this will be the head of the caterpillar
Step 3 – Stick googly eyes
Your creeping cute caterpillar is ready. Place the caterpillar on top of a green color chart paper cut in the shape of a leaf.
2. Very Hungry Caterpillar Finger puppets
Make hungry caterpillar with construction papers. Use these finger puppets when reading the popular The very hungry Caterpillar story with your kid.
Learn how to make caterpillar finger puppets with construction paper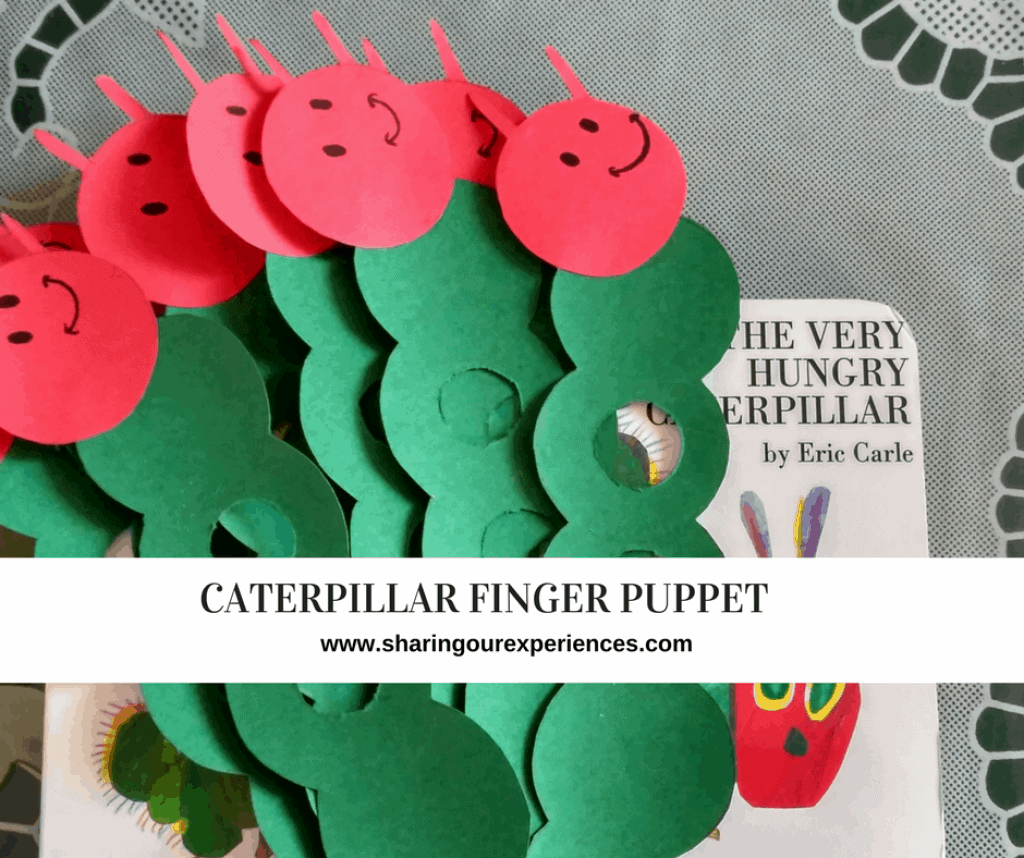 3. Hungry Caterpillar craft with Popsicle sticks and pipe cleaners
You can also make an easy caterpillar craft with popsicle sticks and pipe cleaners. Your kid would love playing with this after reading the story 🙂
Check out how to make caterpillar using pipe cleaner and popsicle sticks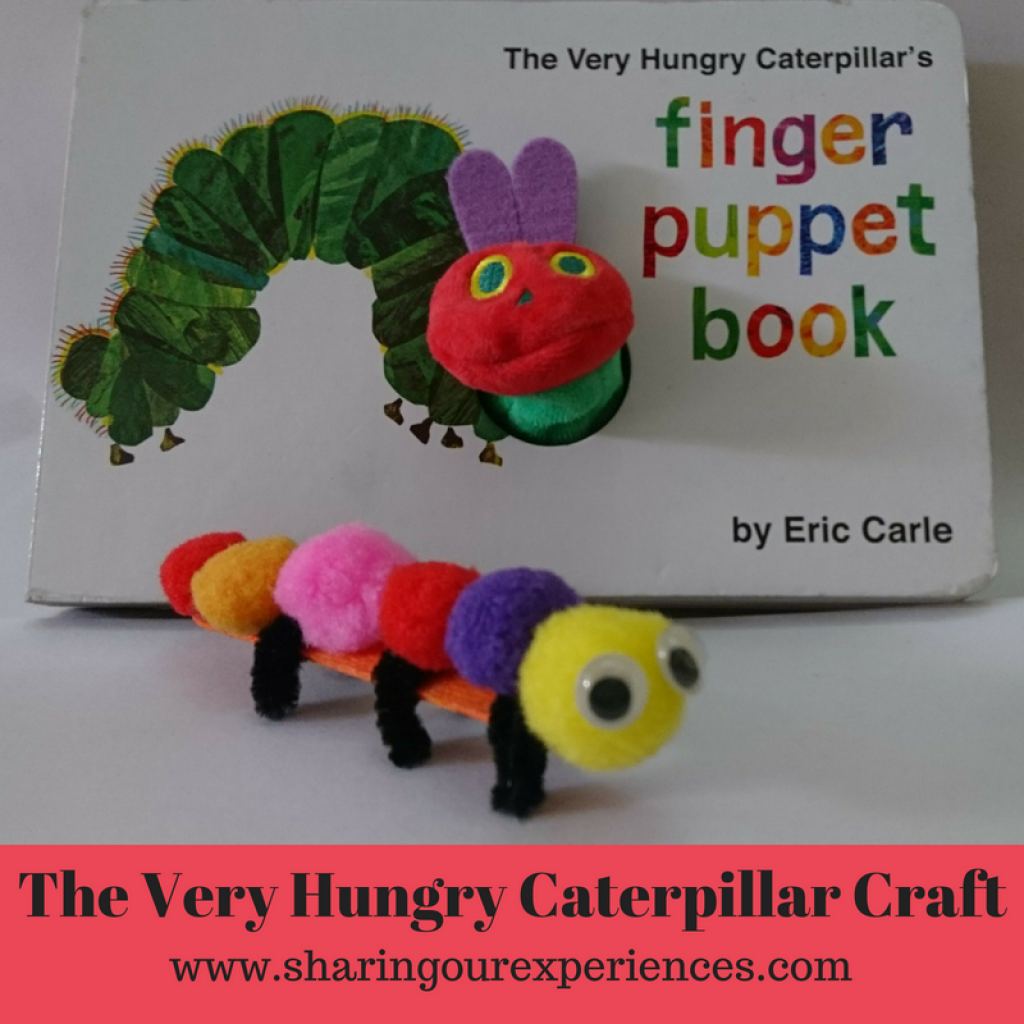 Liked this post ?
You may also want try your hand at this interesting Popsicle stick crafts for kids
Your Turn Now
In case if you liked this article do show your support by sharing this article.
Don't you find this caterpillar craft idea interesting and beautiful ? Try it and let me know using comments below. Would love to hear from you.