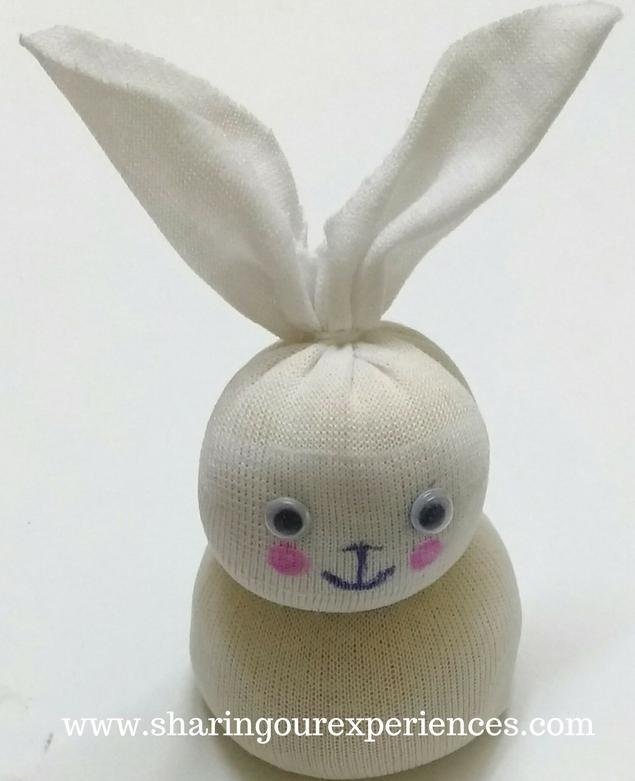 Read on full tutorial on how to make a Easter bunny without sewing . This can be an easy Easter craft for kids or it could be a wonder handmade gift idea for kids. Just grab the required material and try this simple and easy homemade and handmade Easter bunny.
Let's get crafty and make this cute little bunny with Socks for this Easter.
Materials needed to make super easy Easter bunny with socks and rice
Socks (preferably white)
A handful of rice
Marker
Googly eyes
Thread
Cotton
Step by Step Tutorial on how to make Easter bunny with socks and rice
So here is a step by step instructions on how to make a super easy, super cute Easter bunny with socks and rice.
Step 1: Take handful of rice, Socks and Cotton.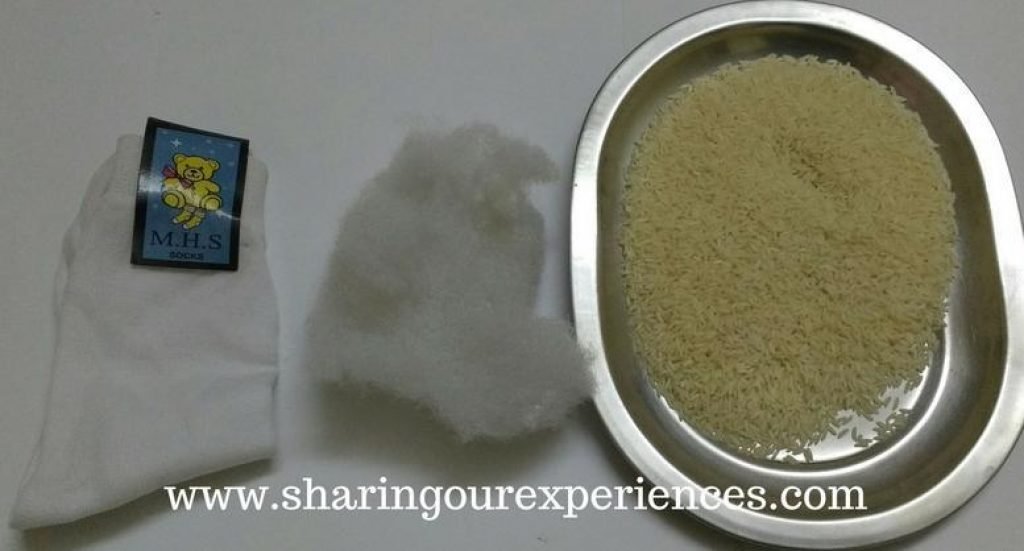 Step 2 : Now you need to stuff the socks, first with the rice and then cotton.Make sure the stuffing is not too much. Stop before the body becomes too elongated.
Step 3 :Now tie a thread where cotton layer starts and ends as shown in the below image. So you have made bunny's body and face.
Step 4 : Now cut the socks (from top ) to get perfect bunny ears shape as shown in the below picture.
Step 5: Now stick googly eyes and draw a nose and mouth. Draw circles on bunny's face with a  pink marker to give your bunny a cute look.
Your easy and no sew Bunny with socks and rice is ready. 
Isn't you find it easy and fun craft idea?  I am in love with this cute no-sew handmade bunny. Give it a try, it can be a perfect gift for your kids .
Don't miss to pin

Hope you enjoyed this easy craft idea to make Easter bunny. Do let us know what you did using comments below.
Liked this post ?
You may also want to check out Papercrafts and activities for kids. Most of these activities simple and toddler friendly.
Your Turn Now
In case if you liked this article on no-sew handmade bunny do show your support by sharing this article.
Like our Facebook Page
Stay connected with us using your favorite social media, we can be found on
Add a comment
Don't you find this Bunny without sewing craft simple and quick? Try it and let me know. Do share what you have made using comments below. Would love to hear from you.