Ganesh Chaturthi crafts ideas, free worksheets and activities to do with kids (toddlers and preschoolers)
---
Looking for easy Ganesh Chaturthi crafts and activities to do with kids at home or in preschools? We have some easy and simple crafts and FREE worksheets that kids of all ages – toddlers, preschoolers or older ones would enjoy :-).
Doing such crafts and activities helps us connect with kids, instill some love for hobbies, gives us an opportunity to talk about festivals and make beautiful handmade items.
These Ganesha crafts were made by fabulous moms in our parenting group.
So let us check what all we can do with kids as Ganesh Chaturthi celebration in preschool or at home – you can make decorations for Ganesha, Ganesha mask craft, Lord Ganesh drawing with kids, you can make your own eco-friendly DIY Ganesha, you can make Ganesha with paper, you can also make Ganesha with things available at home and reuse and recycle.
I have also included FREE Ganesh Chaturthi worksheets for kids. So scroll till teh bottom. Go ahead download, print and have fun
Let us check out these activities and crafts ideas below . These are all from craft moms in our facebook group.
Advertisement| Article continues below.
---
---
Ganesh Chaturthi Crafts for kids
Starting with Sulbha's and her creative boy's Ganesh Chaturthi crafts in her own words.
Ganpati is also known as vighnaharta, and staying in Maharashtra we have a strong and emotional connection with the 10day long festival celebrated. People bring Ganpati for one and half days, 3 days, 5 days, 7 days and 10 days. Ganpati is offered Modak or ladoo as prasad
We bought Ganpati home last year and my then 4 years old were quite happy and excited. I think kids think Ganesha as their friend and resonate with the trunk God. This time we bought Ganesha home for one and half days but before Ganesha came home to bless us all …kids created some art and craft
DIY Ganesh or Ganpati made using Play dough
We bring sadu mitti moorti of Ganpati and kids are quite inspired to save mother earth they wanted to create some from clay but since it's raining continuously..I said them it will not dry hence I gave them idea let's make one from play doh and next year we will make from clay. They agreed and our play doh Bappa was created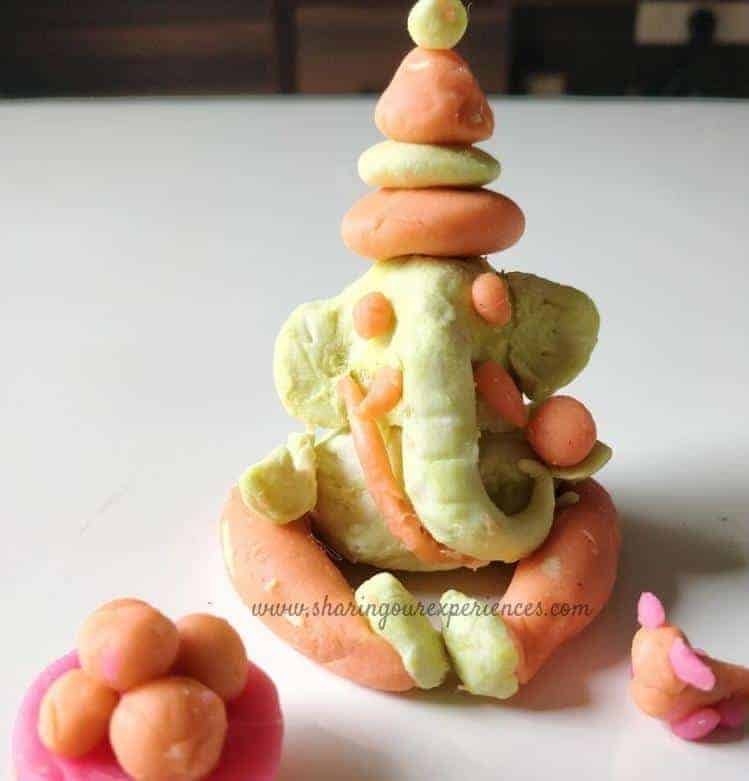 back to menu ↑
Ganpati made using leaves we offered (eco friendly DIY Ganesha craft)
Still boys were not happy and they wanted their own Ganesha whom they could worship and immerse. This is when my kids used the pan and mango leaves which we offered Ganesha to create a Ganesha of their own. Just glued few leaves and then decorated it with chalk markers
back to menu ↑
Ganpati drawing by kids
It was their Mami's birthday and they drew a Bal Ganpati and coloured to gift her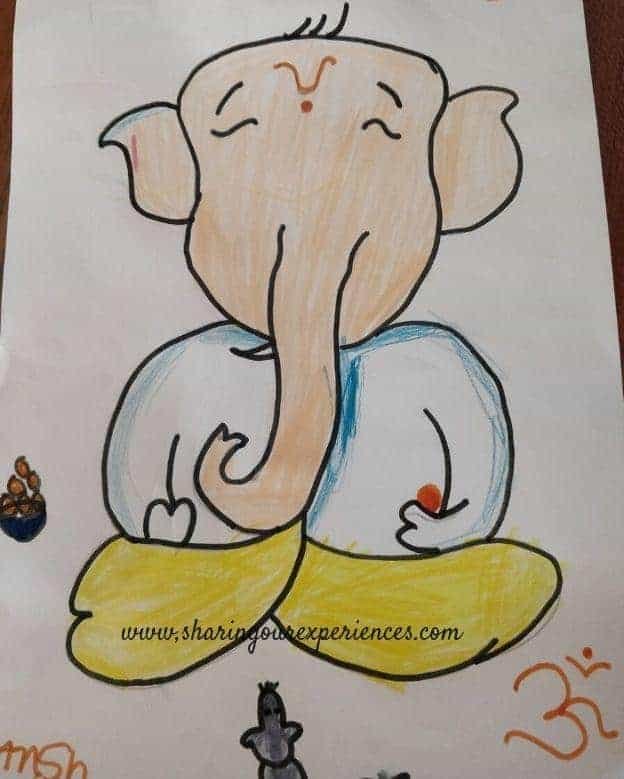 back to menu ↑
Ganesha mask with paper for fun play
Here is a cute craft you would love. Check out this Wonderful mask idea by Shashi Anurag Mishra, kids just love this one.
back to menu ↑
Ganesha craft for glittery foam
You can also make an elephant with foam sheet and do some dot painting and you will have this lovely craft to decorate it in your home this festive season.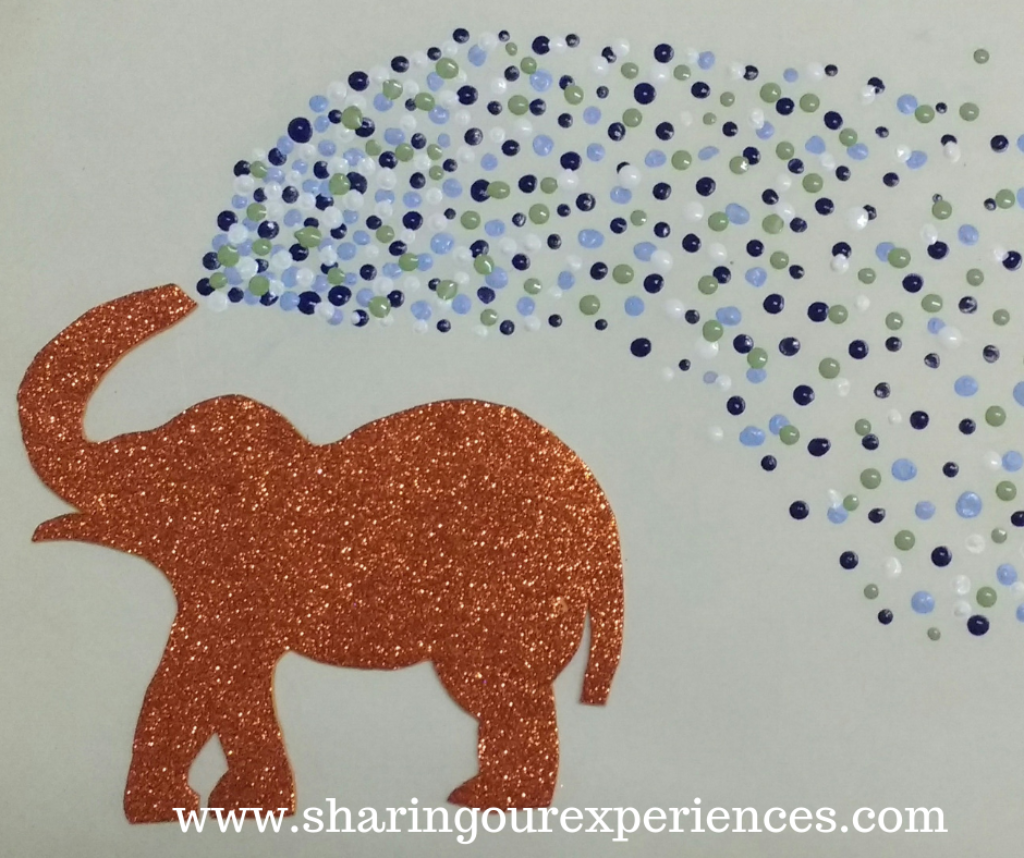 back to menu ↑
Ganesha paper craft kit for kids
If you are like me and at times do not have time. You may want to get these craft kids from amazon. Click here to know more
back to menu ↑
Natural Clay Ganesha Idol Making | Mould, Make & Design | Ecofriendly & Simple to Make | DIY Kit
I would love to try this one next year
back to menu ↑
Free printable Ganesha Colouring sheet for kids
For kids who love colouring they can colour this colouring sheet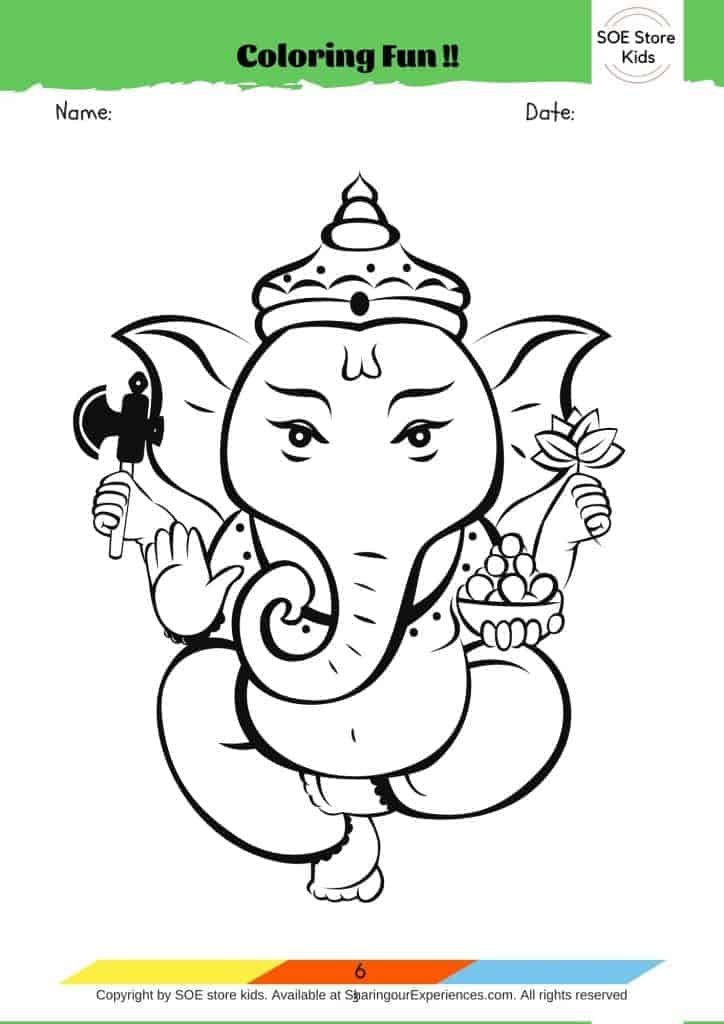 back to menu ↑
Ganesha Maze fun
If your kids like mazes and puzzles – I am sure he or she would love solving this Ganesha maze puzzle, You can download these and more at bottom using Free worksheets button.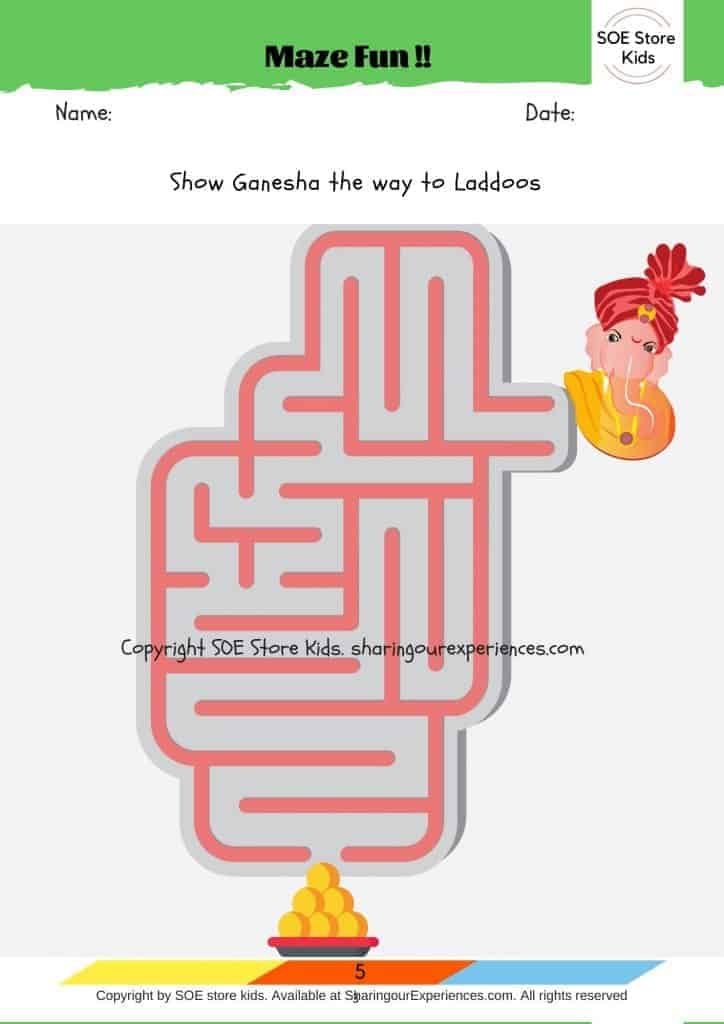 back to menu ↑
Ganesha story for kids
You can read this story together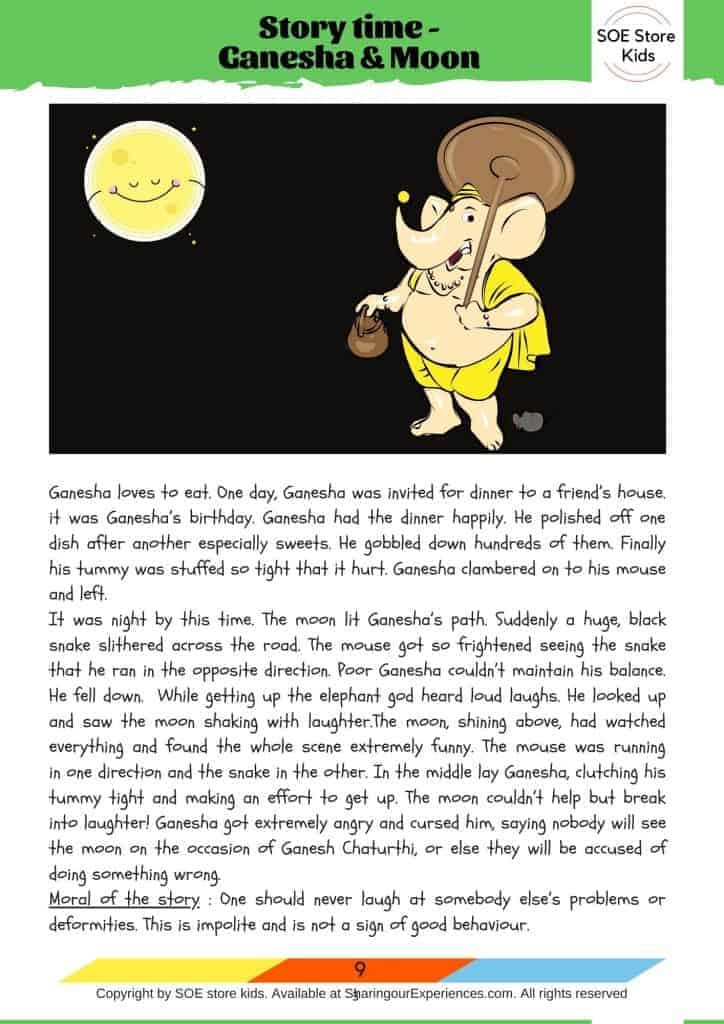 back to menu ↑
FREE Ganesh Chaturthi worksheets activities for kids
Click on the black download button to download FREE Ganesh chaturthi printables for kids
Do not forget this article with others.
back to menu ↑
Ganesha books for kids