Check out how to make this easy Tulip flower craft. I am sure it would be the easiest flower craft, you can try with kids.
This is a great idea for kids wondering how to make paper tulips at home.
Materials required to make Tulip flower paper craft
Saffron, Green and White coloured papers (You can take any colour)
Child safe Scissors
Glue
Straw
Punching Machine
Step by Step tutorial on how to make easy Paper Tulip origami flower
Here is a step by step instructions (with pictures) tutorial on how you can make tulip.
Step 1: Cut the colored papers in Tulip shape.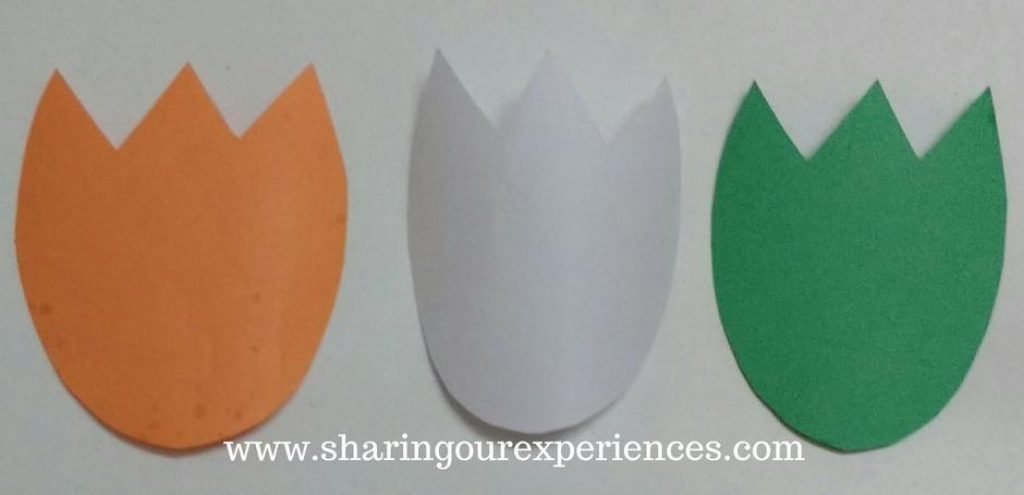 Step 2: Fold the flowers to and fro as given in the picture below. This step will make the folds on the cut outs.
Step 3: Put holes in a line, with a punching machine.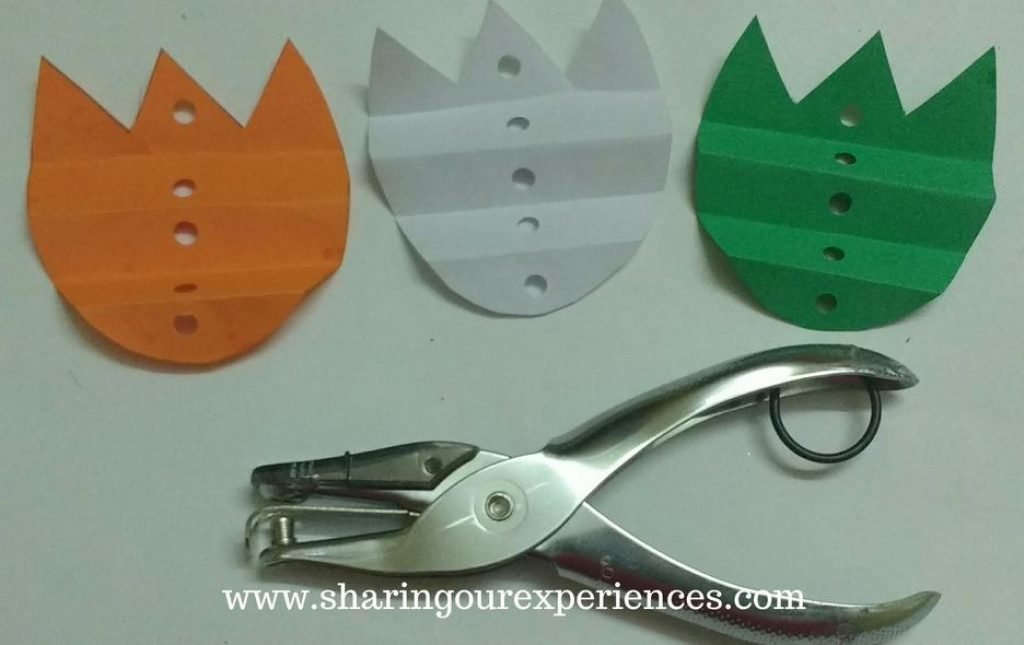 Step 4: Gently pass the straw through the holes of the flower (shown below).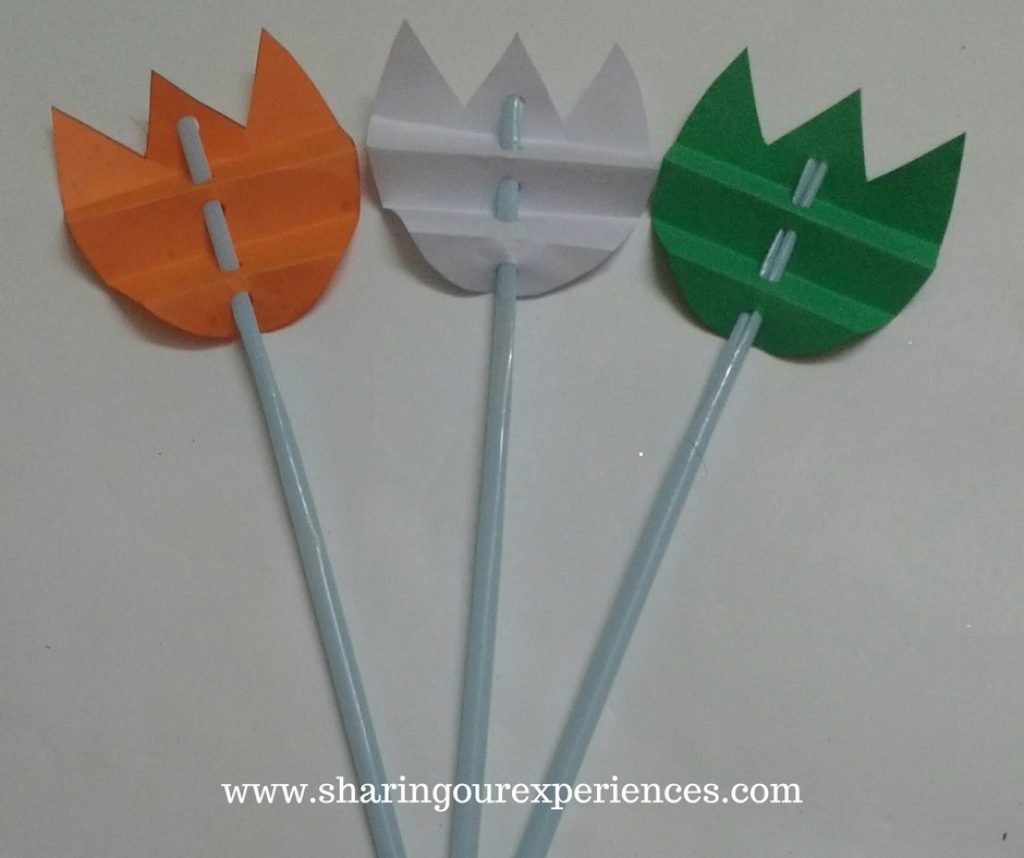 Your tulip flowers are ready ! Didn't you find this interesting and fun !! Try them with your kids.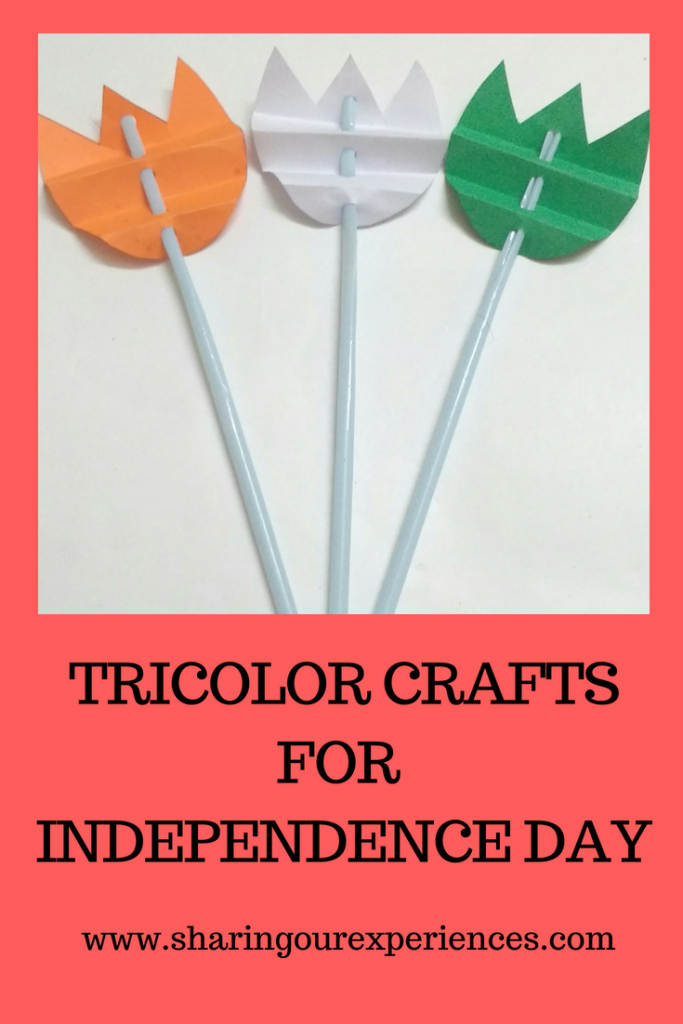 Liked this post ?
You may also want try your hand at this interesting Simple quilled keychain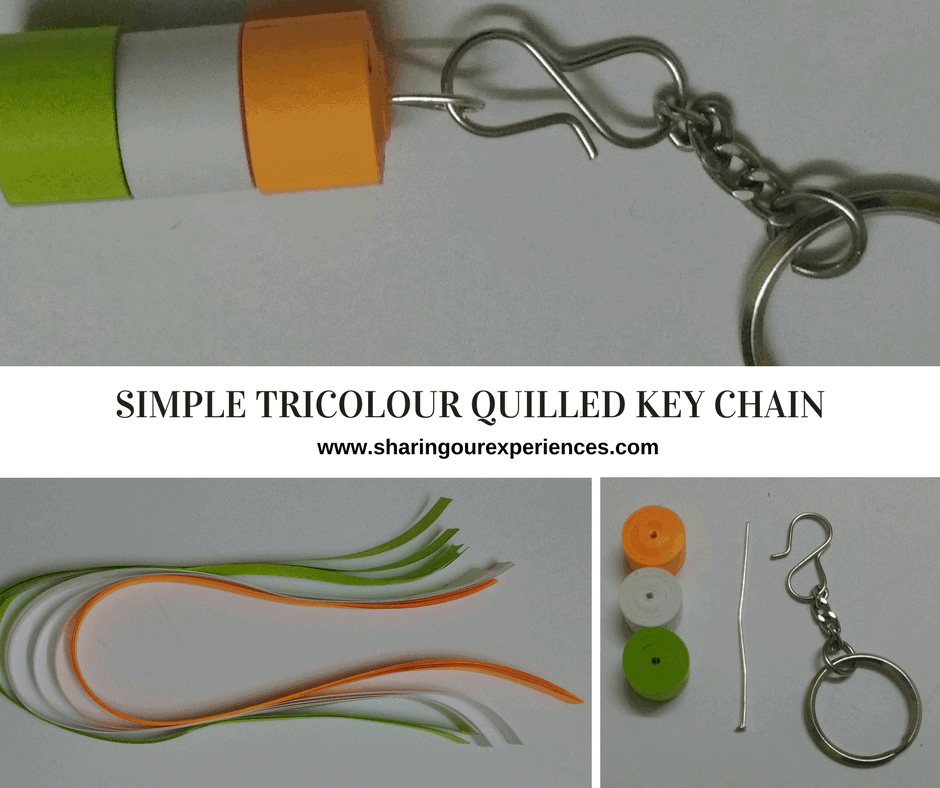 Don't you find this paper flower craft idea interesting and beautiful ? Try it and let me know using comments below. Would love to hear from you.