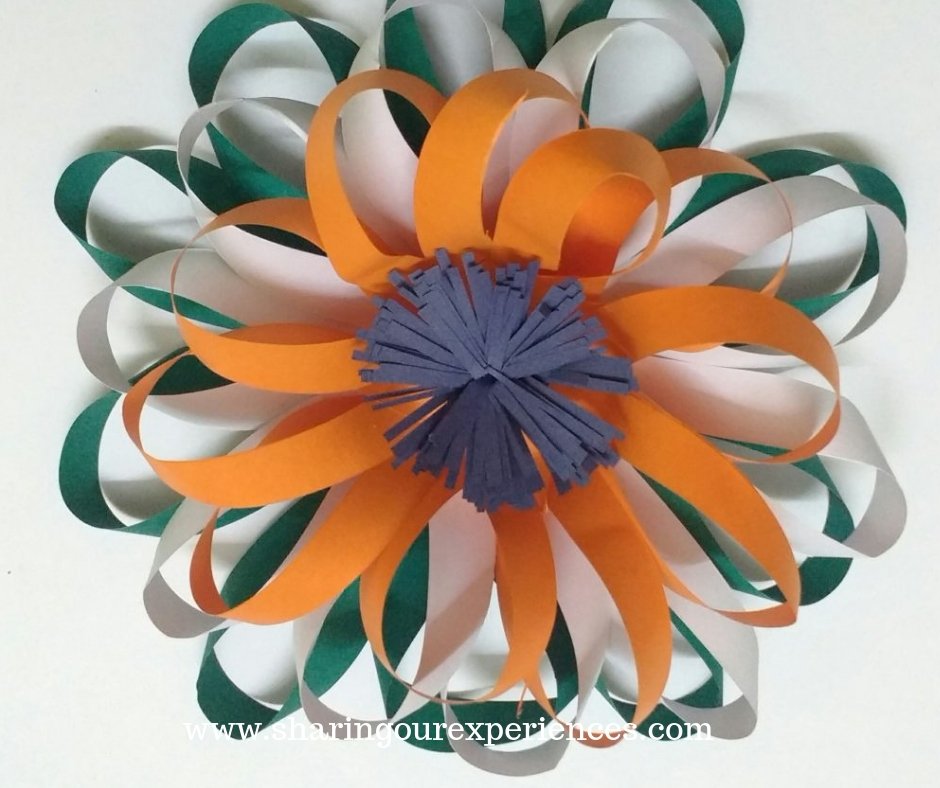 Read free tutorial on how to make Easy Tricolor Paper flower by using paper strips and forming loops. These tricolor paper flowers can be used as wall decoration or preschool Republic Day or Independence day crafts for kids.
This easy paper flowers is a great idea to keep your kid engaged and develop his fine motor skills and hand eye coordination. All you need is paper of different colours.
Materials required to make easy tricolour paper flower
Chart Paper (Safron, White, Green and Blue)
Scissors
Glue
Process to make easy tricolour paper flower
Step 1 – Cut long stripes from saffron, white and green chart papers and paste their ends to form loops ( pic below).
Step 2 – After you have finished making loops, from one chart paper (any colour) cut one small circle. Next you need to paste the loops prepared earlier on this circle.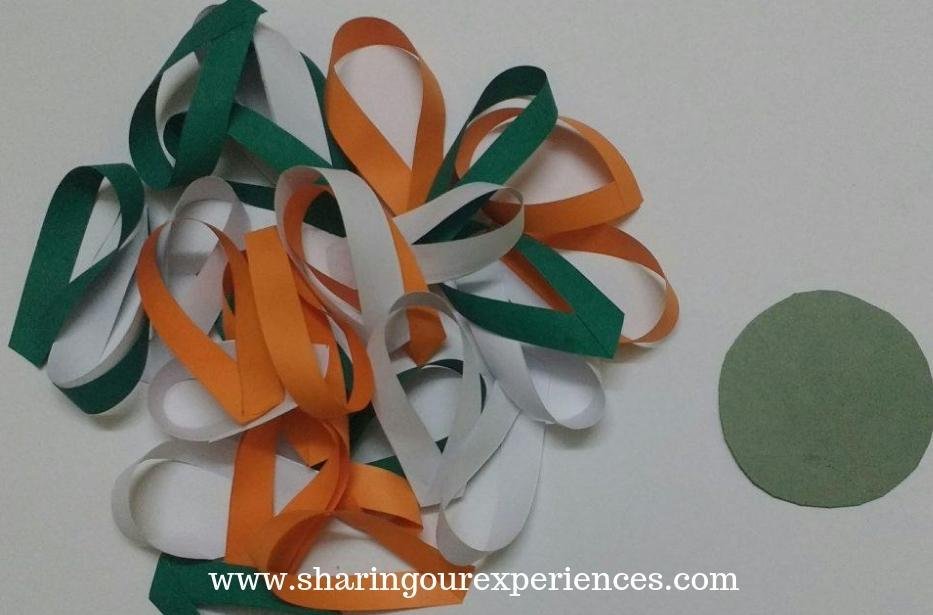 Step 3 – Take one circle cut out and start pasting the green loops on it ( as shown in pic below). These will be the green petals of the tricolour flower. Keep it aside for a while.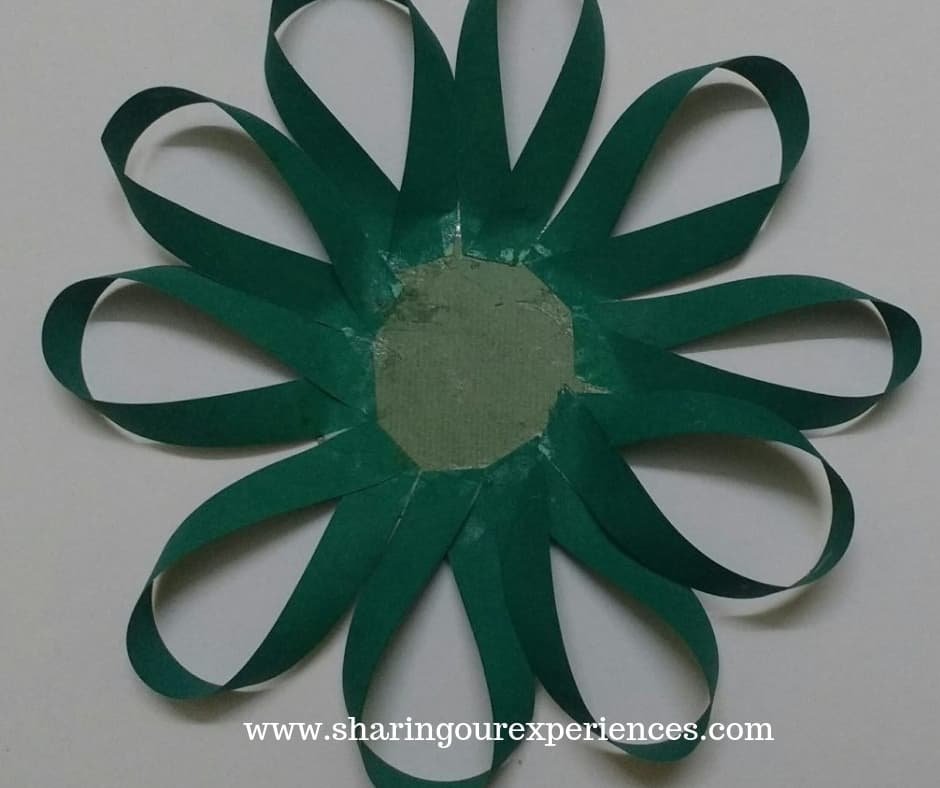 Step 4 – After pasting all the green loops start pasting the white loops. When you finished pasting all the white loops it will look like below.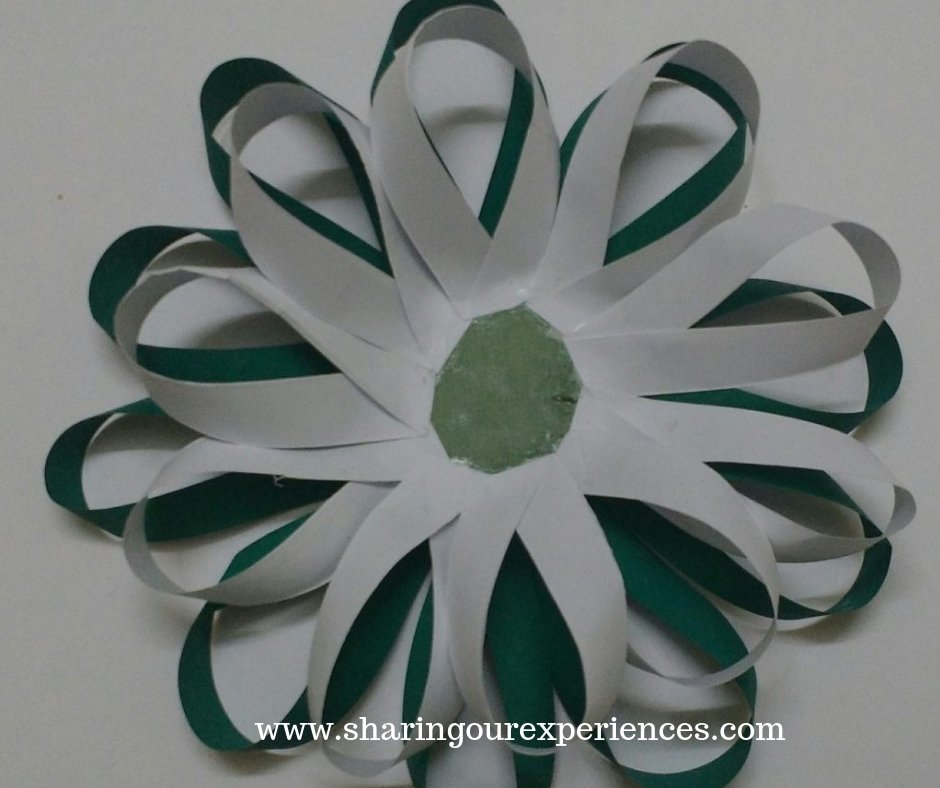 Step 5 – Now you need to paste the saffron colored loops.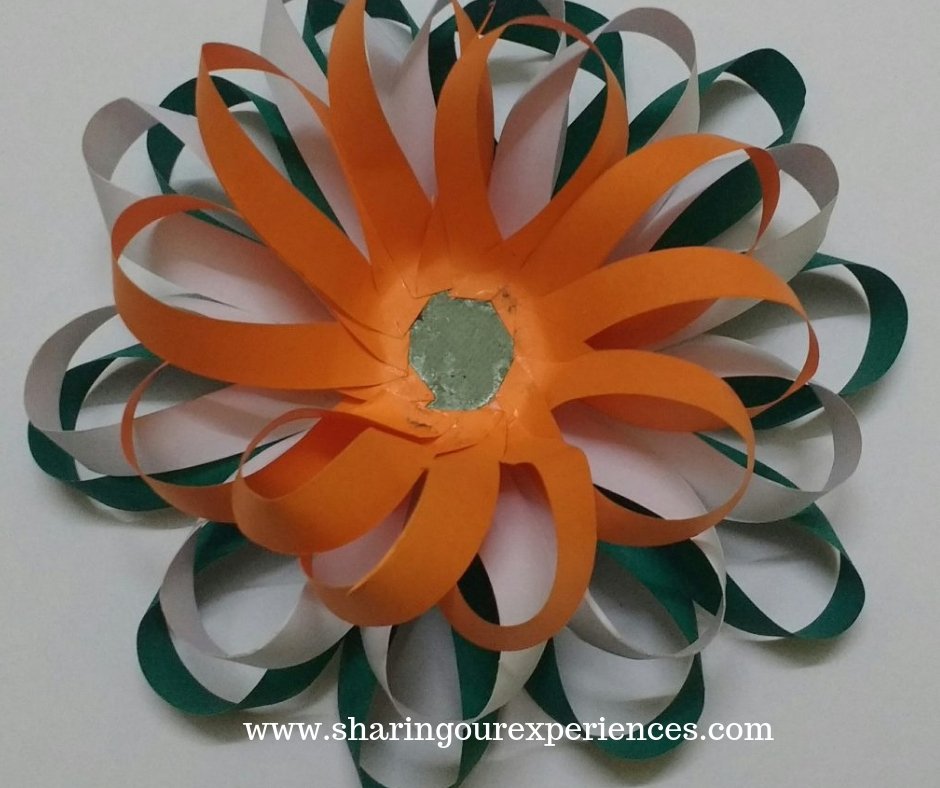 Step 6 – After pasting the loops, now it's time to make the center of the flower. For this, cut very small and thin stripes from blue paper and then tie them together at one end and then paste it at center of flower.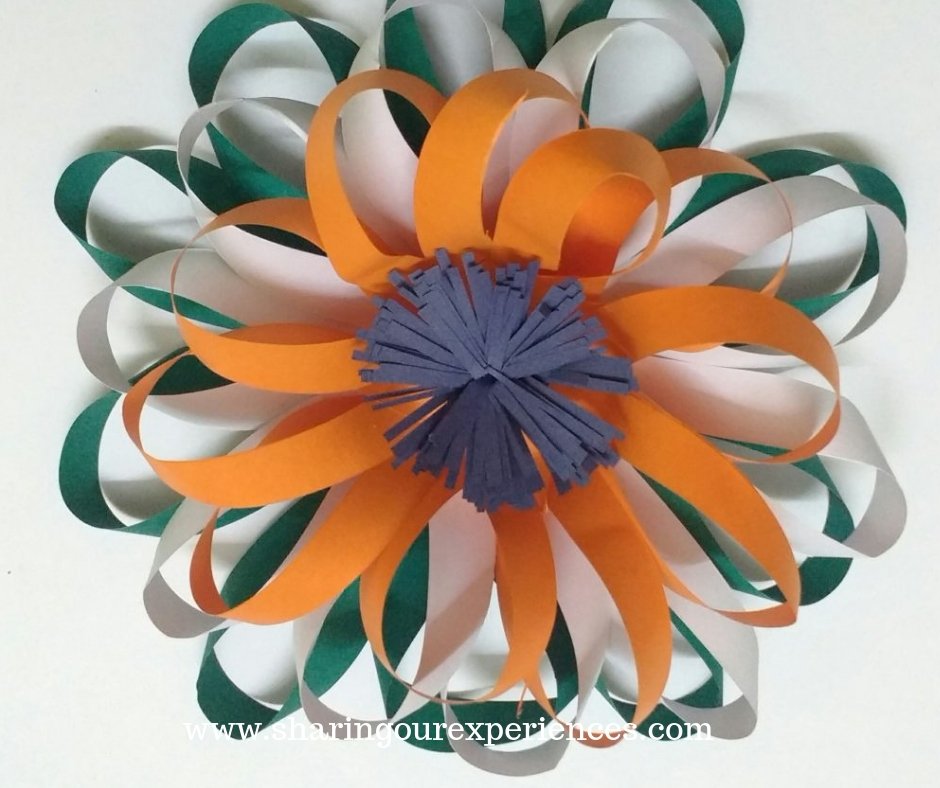 Your easy tricolour paper flower is ready. You can make this as an Independence day craft or Indian Republic day craft.
Hope you enjoyed this easy craft idea for Republic day and Independence day. Do let us know what you did using comments below.
PIN THIS EASY FLOWER CRAFT FOR LATER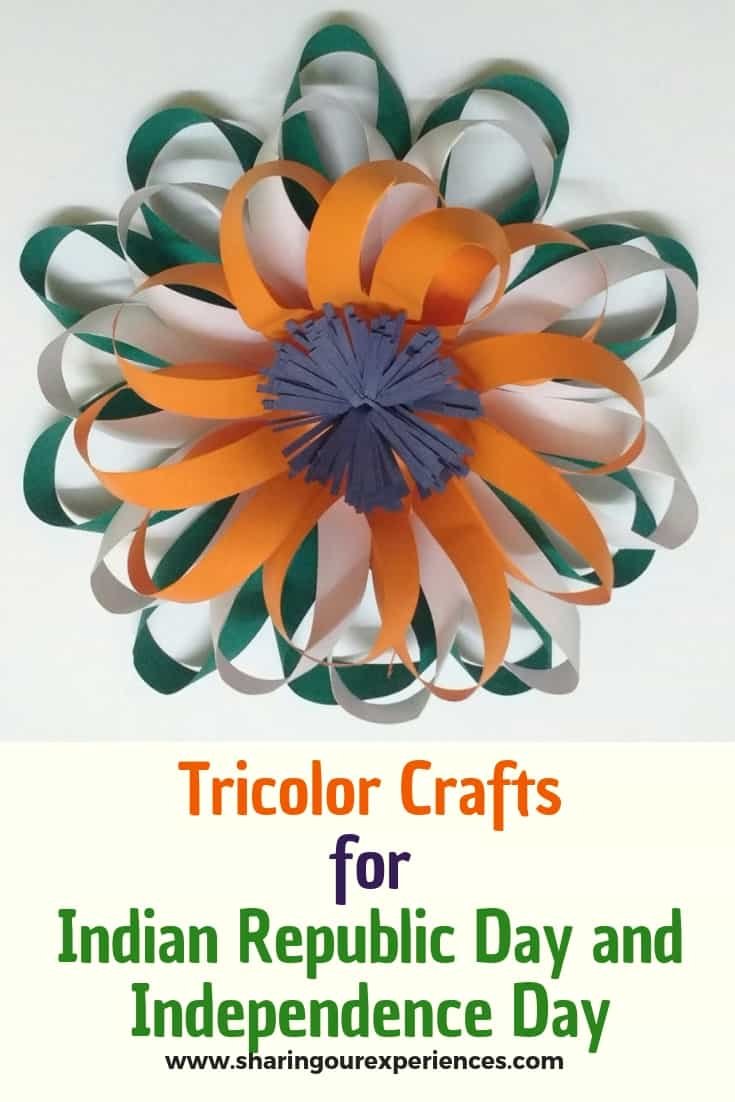 If you want to check out how, do read our popular posts on Child Growth and Development.
Hope you enjoy reading it and find it useful.
Liked this post ?
You may also want to check out all ideas for Republic day crafts and activities for kids. Most of these can also be done on Indian Independence day.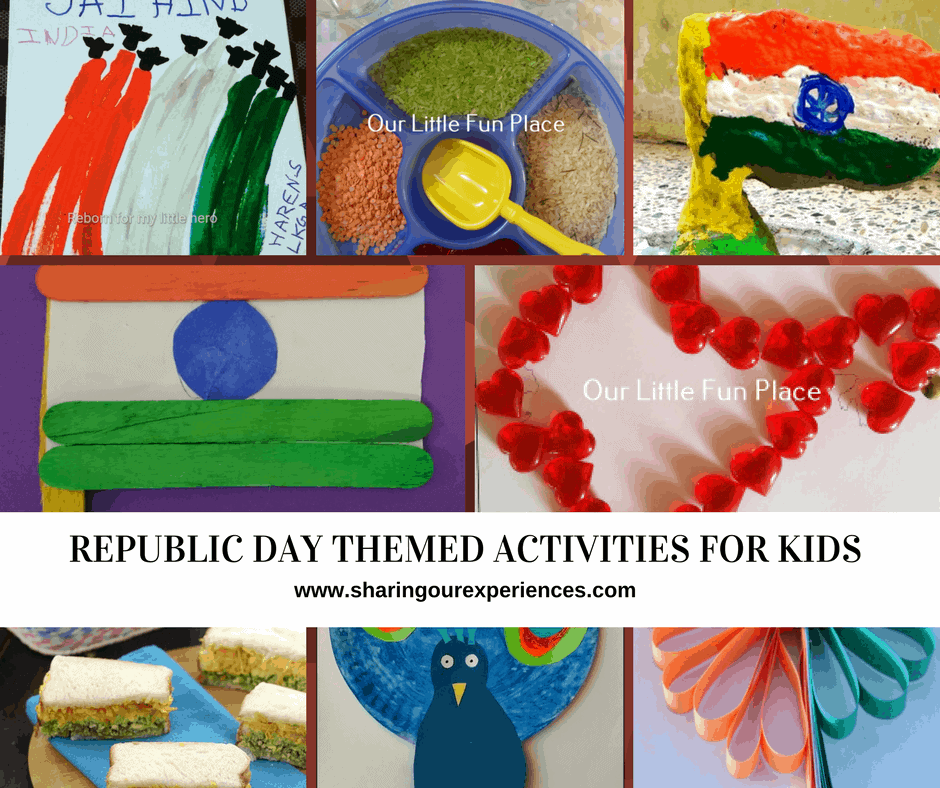 Your Turn Now
In case if you liked this article do show your support by sharing this article.
Like our Facebook Page 
Stay connected with us using your favorite social media, we can be found on
Add a comment
Don't you find this tricolor Paper flower craft ideas interesting and beautiful ? Try it and let me know using comments below. Would love to hear from you