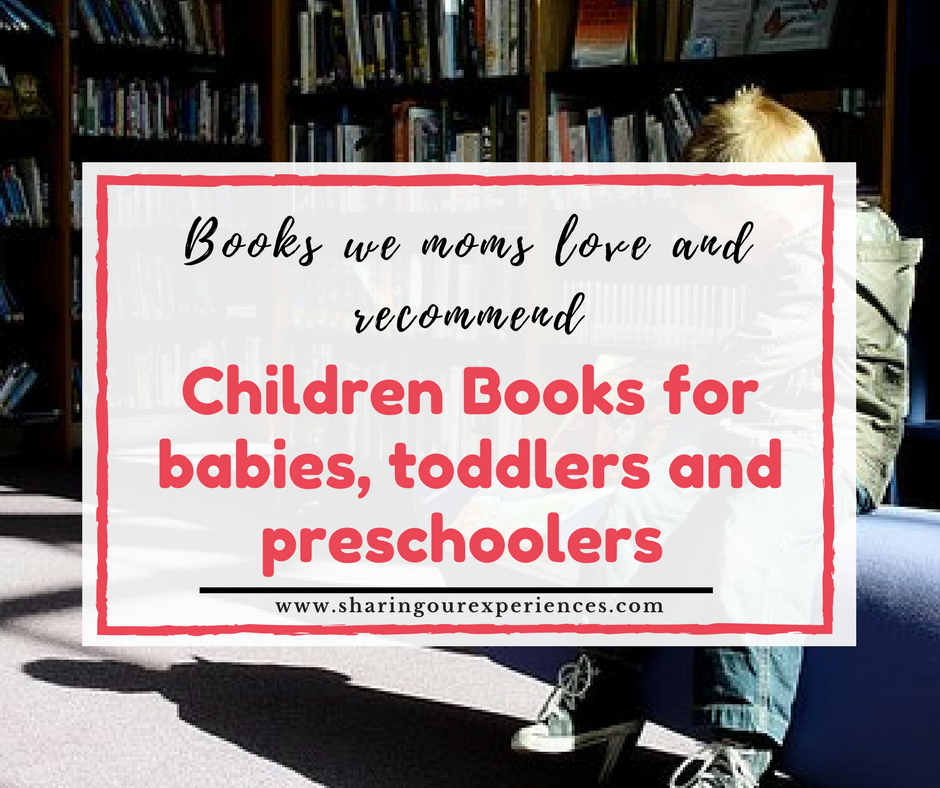 Most of the time when buying books we are not sure which books to buy for kids. Here I would be consolidating all children's books for babies, toddlers, and preschoolers which we moms love and recommend. 
To be honest the books I got when my son was a baby are still being read when he is almost 6 so do not worry when buying. You can read them again and again.
This is going to be a running list that I will keep on updating as we read more. Also as you know here on sharing our experiences site, we have multiple authors who are moms. So this list also contains books they have read, reviewed, and recommended.
Books are something that are age independent from a perspective. As there are books which we bought when my son was 6 months old and we still read that so in general below are the pointers to buy books based on age
How to choose books for babies and toddlers
As and when we are getting the time we are reviewing these books, so you can always read  – Book lists for kids for details of these books and for books based on kids age, authors, and Holidays
So this is your mini amazon store of books we love for kids. You can also check
Best Books for babies, toddlers and preschoolers from Amazon India
Mythological books for kids
Festival books for kids
Learning books for kids
Activity books for kids
In case if you are looking for activities in pdf format. Do check out these pdf worksheets and free worksheets for kids
Reusable wipe clean activity books for kids
Flashcards for kids
Phonics book for kids
I personally loved Peter and Jane series of books
Phonics Activity book or Flashcards for kids
Did you find this article on mom recommended books for babies, toddler and preschoolers useful ? Do you want to add anything to this list of books for building your kids library. Do let us know using comments below. We would love to hear from you.