Read the free tutorial on how to make Hexagon shelf with popsicle sticks.If you're looking for an inexpensive décor upgrade to your living room this DIY is worth trying. You can keep this shelf in your office room or living room or a bedroom.
Popsicle sticks are great to crafts with. They are cheap and can be used to make just anything. . Today we are going to create a hexagon wall shelf to decorate our wall. This hexagon wall shelf is a great way of keeping kids books or displaying small home decor item.
Materials required to make DIY Hexagon shelf with popsicle sticks
Ice-cream sticks
acrylic colours  of your choice
Paint brush
Glue or Fevicol
Process to make Hexagon shelf with popsicle sticks
Step 1 – To make this Hexagon shelf first you need 6 popsicle sticks. Now to make the shape of a Hexagon with popsicle sticks you can take a printout of Hexagon shape from Google or just draw one on a paper using pencil and scale and paste popsicle sticks at the ends to make the shape of a Hexagon.
Step 2:Make these Hexagon shapes around 10 to 12 using popsicle sticks so that the depth of the shelf is enough to keep a small flower vase inside the Shelf.Keep Hexagon shapes one on the other .Now stick at the joints of Hexagon shapes so that it will form a single unit.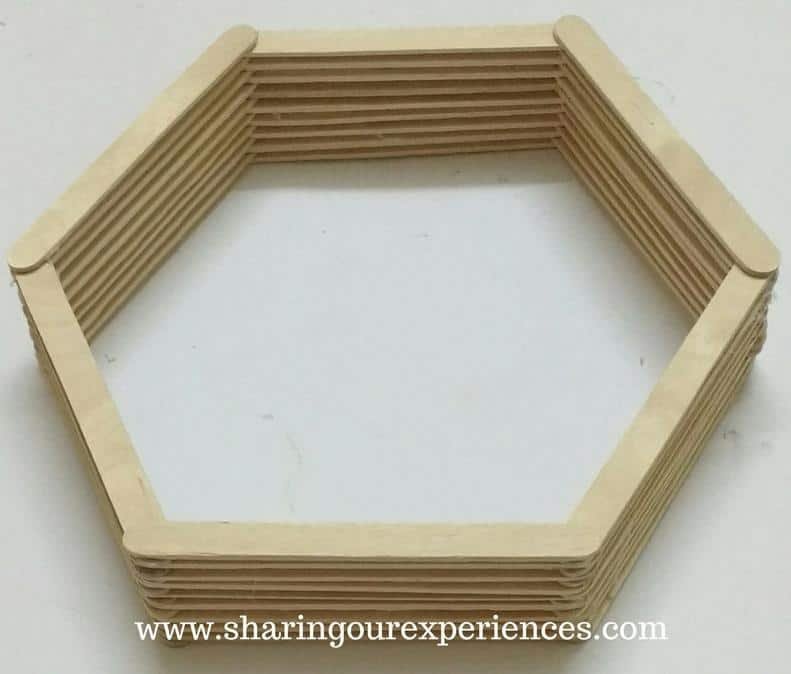 Step 3: Now make it stand on its own.(Make sure the glue is dried on all the edges ).That was simple and easy right?
Step 4: Now to make it colourful you can paint on the outermost Hexagon or entire shelf.Its completely your choice.
Step 5 :Your DIY Hexagon shelf with popsicle sticks is ready to decorate your place.Have you decided where to place it?I am going to put it in my Living room.
Hope you enjoyed this easy DIY Hexagon shelf with Popsicle sticks. Do let us know what you did using comments below
Don't miss to pin

We made this craft using below popsicle sticks from amazon
Liked this post ?
You may also want to check out all how to make coaster using Popsicle sticks.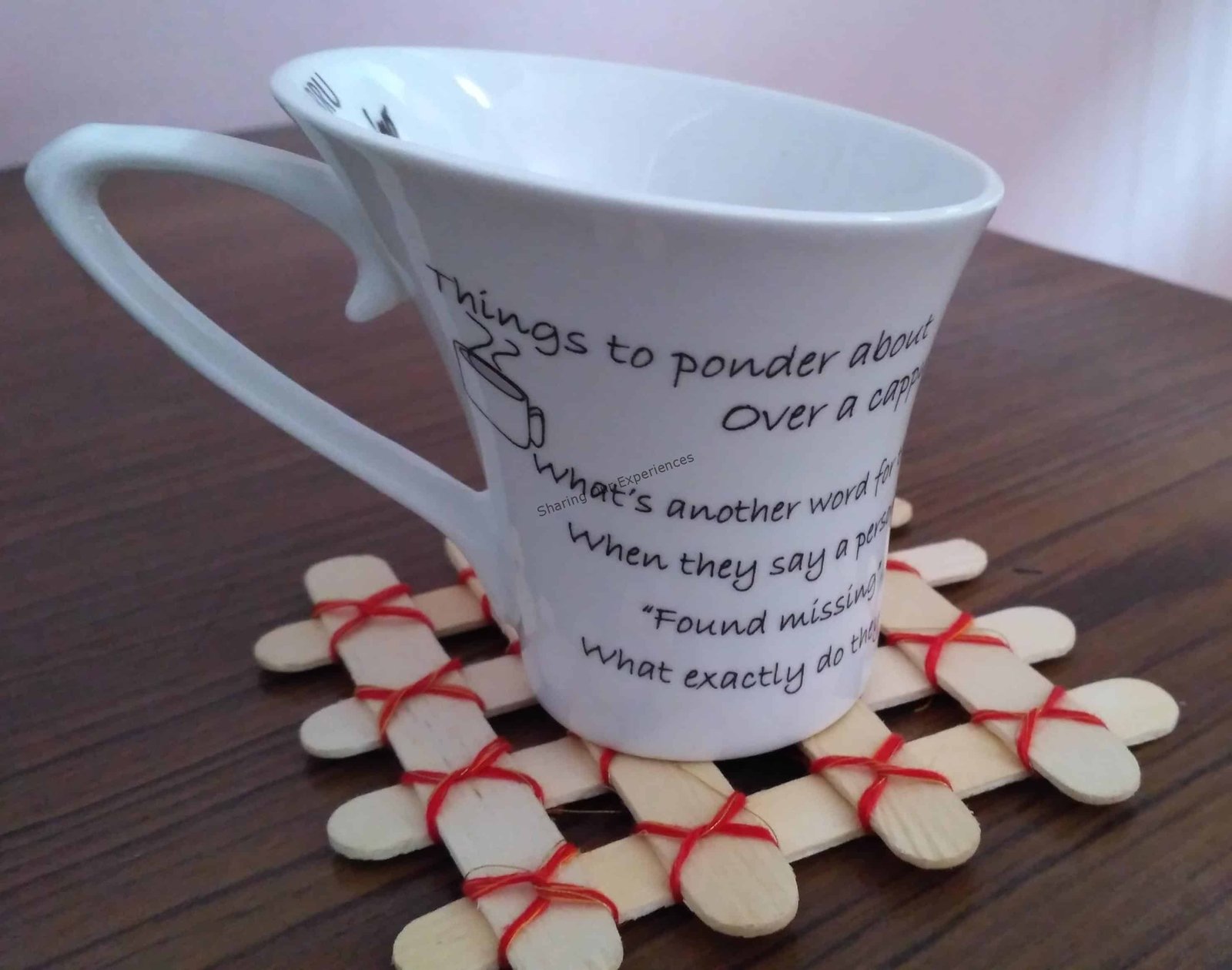 Add a comment
Don't you find this DIY Hexagon shelf with popsicle sticks idea interesting and beautiful ? Try this and let me know using comments below. Would love to hear from you
Your Turn Now
In case if you liked this article do show your support by sharing this article.
Like our Facebook Page 
Stay connected with us using your favorite social media, we can be found on
Add a comment
Do let me know if you make such a wall shelf craft and also how did you use it, using comment below. Would love to hear from you.