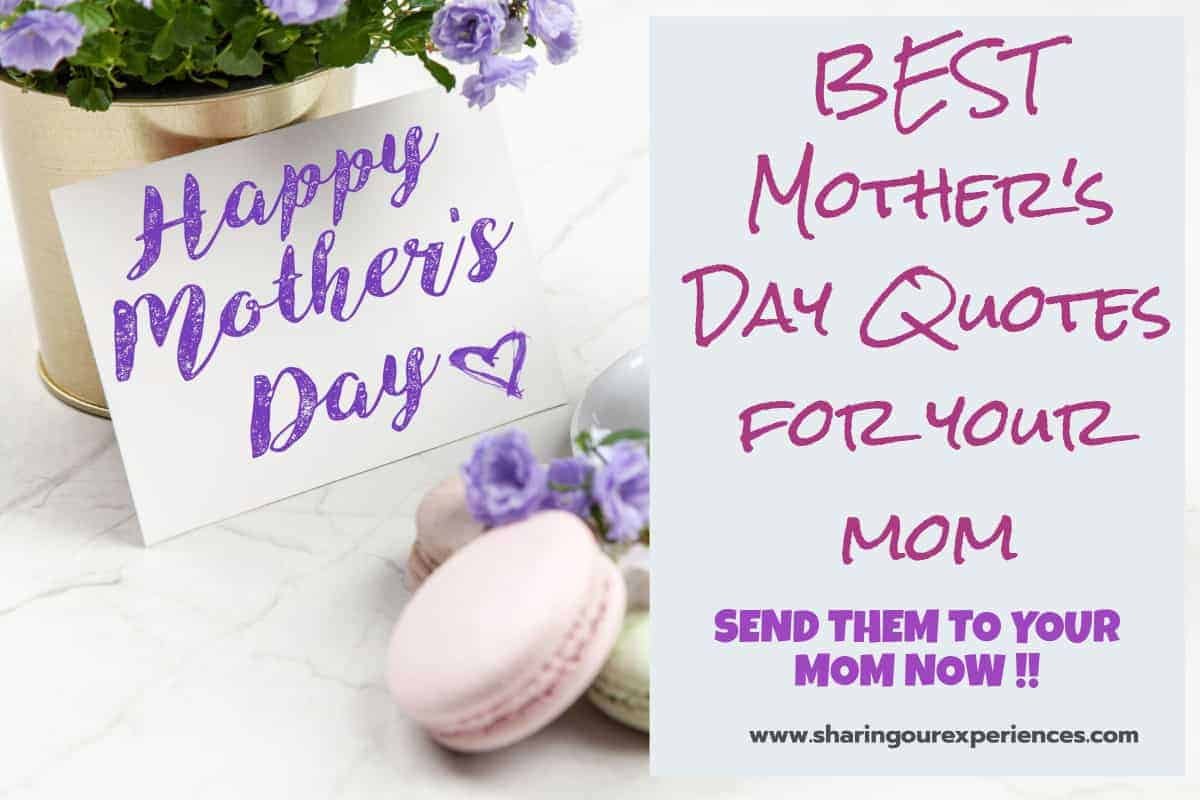 Best Mothers Day quotes for moms.
Its not easy to put our feelings into words. So here are some sweet Mothers day quotes that help you find the perfect words to share what you feel and thank your mom for all she has done for you.
Before we start with quotes I would just say – whatever I am today is because of my mother. And let us not celebrate and thank our mothers only on Mother's day but lets love them appreciate them everyday.
Dont Forget to check this latest post on Inspirational quotes for mothers
You may also like this post- How Motherhood changed me 
5 Inspirational quotes on Mothers Day 2022
A mother is she who can take the place of all others but whose place no one else can take

A mother's love for her child is like nothing else in the world. It knows no law, no pity. It dares all things and crushes down remorselessly all that stands in its path

Mothers hold their children's hands for a while but their hearts forever

To the world you may be one person, but to one person you may be the world
Also Read – 10 Expert-Backed Tips on How to Stay Calm When Your Kid is Driving You Crazy
5 Quotes about Mother by famous personalities
All that I am, or hope to be, I owe to my angel mother – Abraham Lincoln

God could not be everywhere, and therefore he made mothers – Rudyard Kipling

Life Began with waking up and loving my mother's face – George Eliot

 When mother is happy Family is happy, When family is happy nation is happy – Dr APJ Abdul Kalam

Biology is the least of what makes someone a mother – Oprah Winfrey
Also Read – Master Your Time: The Ultimate Guide to Daily Planning for Moms Who Need to Stay on Top of Everything
Short and Sweet Mother's Day Quotes with images
A Mother's love is best of all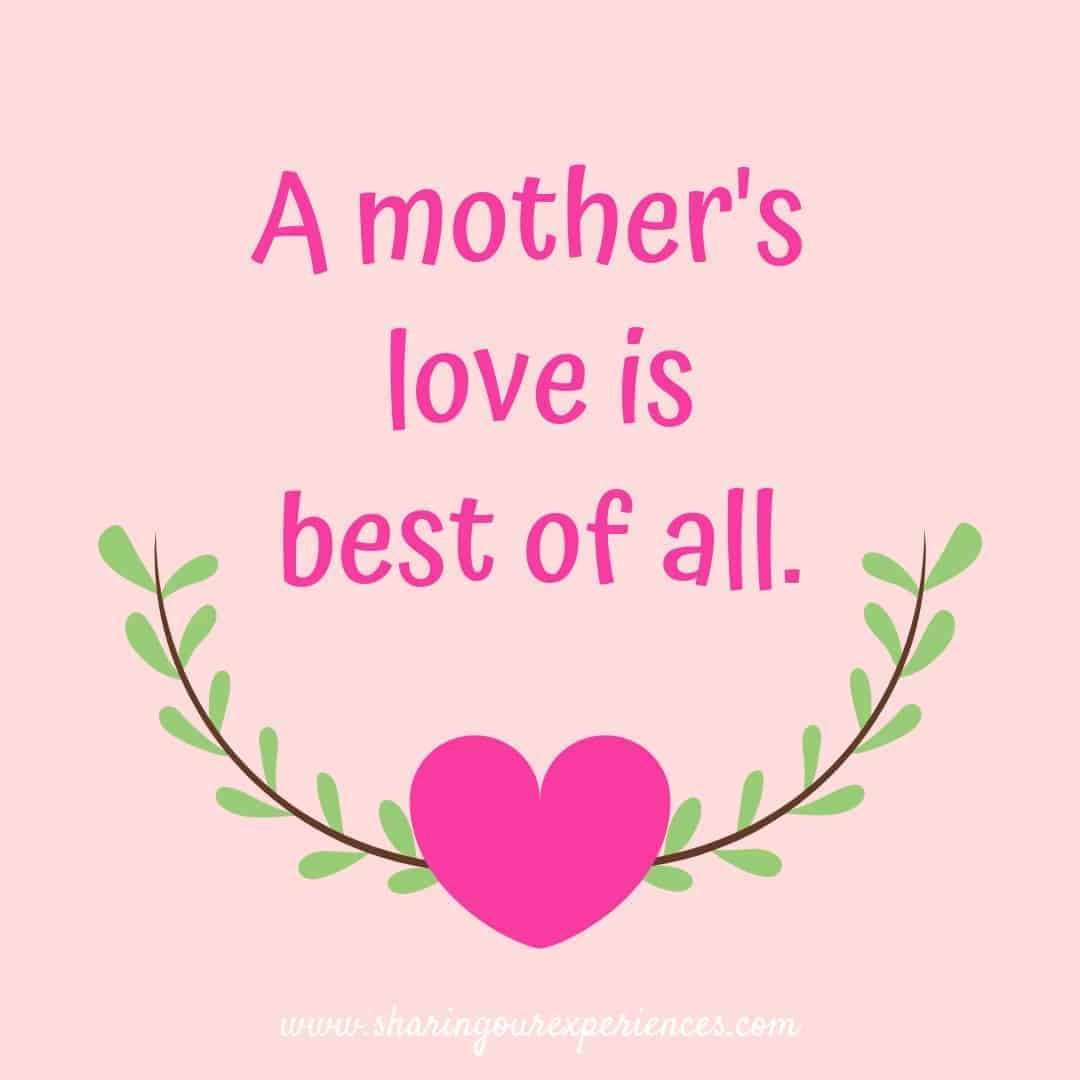 A mother is your first friend, your best friend, your forever friend
A man's mother is his other God
I can imagine no heroism greater than motherhood
There is no role in life more essential and eternal than motherhood
God could not be everywhere and therefore he created mothers
You know you are a mom when your kisses have magical healing properties
Mother is a Blessing that no one can replace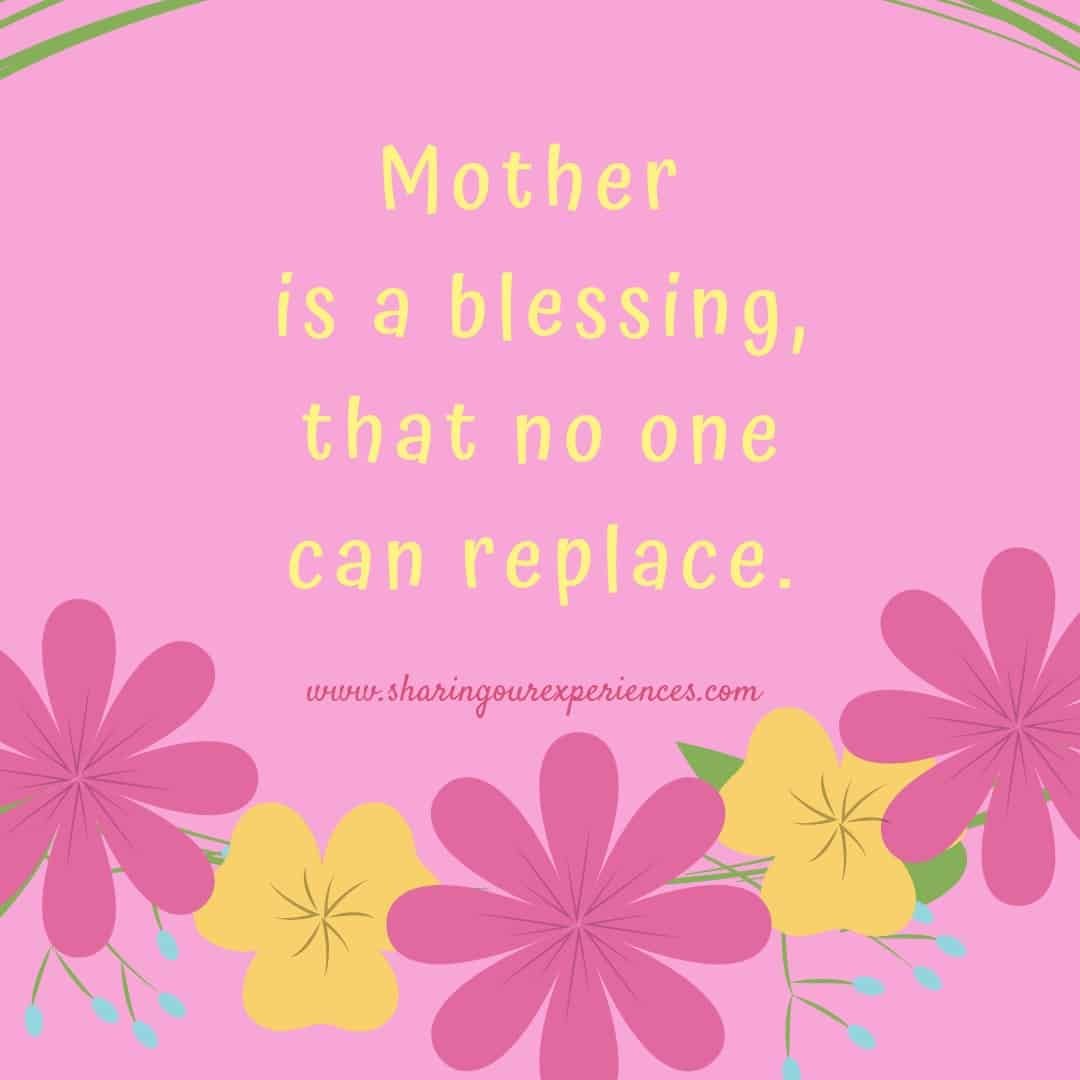 Mom's make life beautiful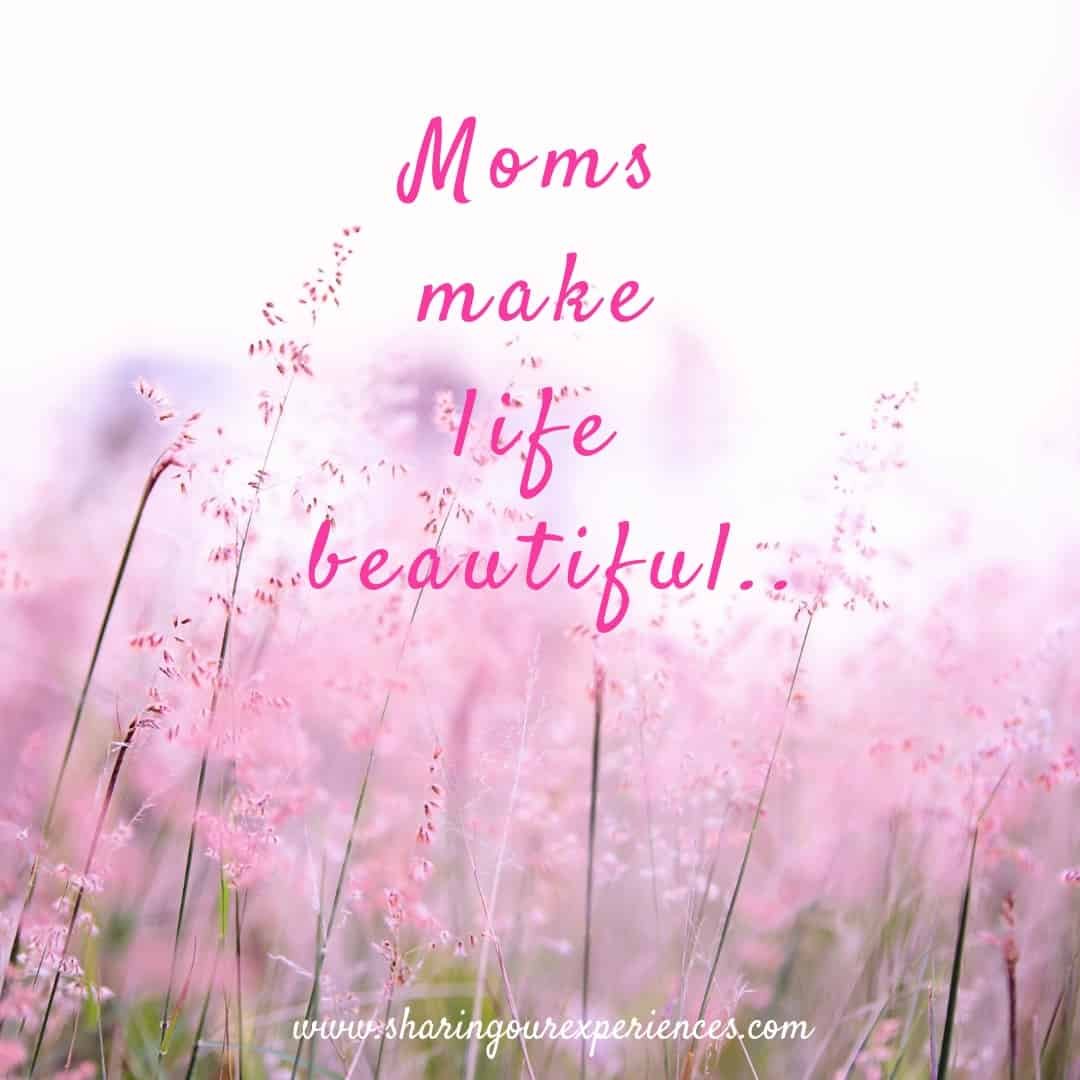 Mother's arms are more comforting than anyone else's
Mother's day greeting and wishes you can send your mom right away
For all you've done, we should make everyday a Mother's day
Mom you have helped me to be what I am. I love. Happy Mother's Day
I Love you, I am blessed to have you as my mom. Happy Mother's day
Thank You. For always being there for me. Happy Mother's Day
You are the best mom in the whole world. Happy Mother's Day
Liked this post ?
Don't forget to pin it!!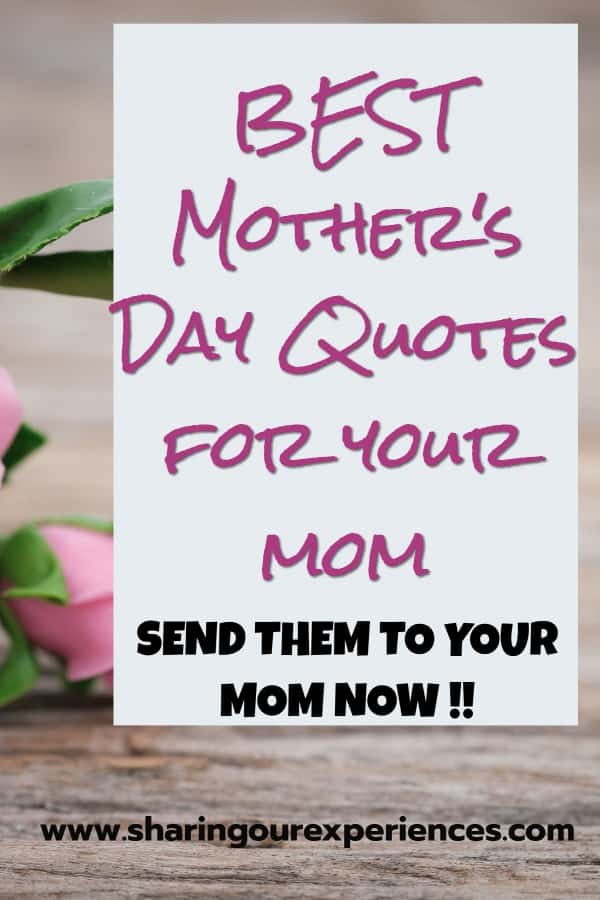 You may also want to read related posts
What do moms really want – Mother's Day Gift guide 
Inspiring stories of Women who are doing great in each fields
How to make Super easy handmade foam flowers for your mom
How to make Handmade wall hanging as mother's day gift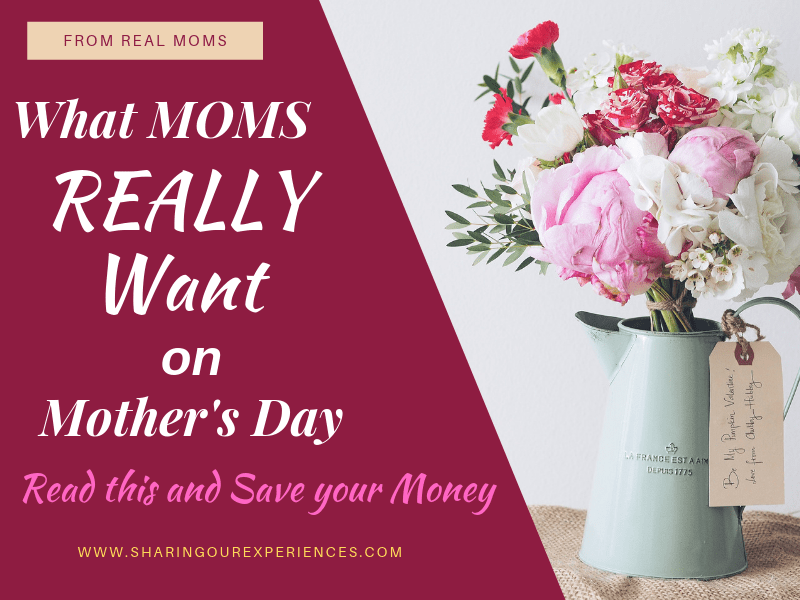 In case if you liked this article on best quotes on Mother's days and think it may help someone do show your support by sharing this article.
Are You A New Mom? Do check this article on Postpartum Essentials <<< Things that every new mom must have. 
Did you like this guide on Mothers day quotes? Do let us know using comments below and if you have any more questions or something to add please do let me know. Would love to hear from you.
Best Inspirational Short and Sweet Mothers Day quotes for moms
Also Read