As part of our She Inspires series, in which we are featuring and interviewing leading women across industries. Let us meet Anuja Kapur- the famous Criminal Psychologist and a women achiever.
Anuja Kapur is the famous Criminal Psychologist. Almost all leading News Channels like CNN, Republic TV, Ibn7, BBC etc invite her for her valuable inputs on various issues whether it is women empowerment, rape or any kind of violence in the society irrespective of gender or age.She always gets place in various leading News papers. Mrs. Anuja Kapur is the founder of an NGO named as "NIRBHIYA EK SHAKTI" which is the centre for "Victim Assistance". It provides assistance to all the victims in form of Counselling, Legal Aid, Vocational Courses, and Rehabilitation irrespective of age, caste."NIRBHIYA EK SHAKTI" aims to work for all the victims and help them to live back their normal lives.
So let us welcome Anuja and get to know her  🙂
Please tell me a little bit about yourself
Born and raised in Delhi, India I (Anuja Kapur) belonged to a simple Punjabi family. I attended the Queen Mary School in Tis Hazari, Delhi and subsequently attained a bachelor's degree in psychology and completed my Masters in the same stream. The keenness to learn made me attain another degree in Forensic Science from Department of Anthropology, Faculty of Science and University of Delhi.
What would you call the Turning point in your life. How did the idea of becoming a Criminal Psychologist come about.
I was really touched and influenced by the acid attack survivors and the rape victims. A feeling arose within me which said that I could help the victims find justice.
I have moved into the legal profession full of fight and hope to do my bit to reform the world and make it a better place.
All victims must be handed justice. It is a legal right after all.
What would you say sets you apart
What really sets me apart from the rest I believe is the pledge I live by, which is to be serviceable and instrumental to the society, so that my knowledge and experience in various streams of life could guide individuals from going astray.
What do you like most about what you are doing
It has always been my primary motive to be of help to the people in their time of need and this job always makes my shoulders available to them.
What is your definition of Success
To me, success has always meant to create an enterprise that empowers the community in equal measure. Knowing that what you are doing is serving others and you lead a finer, blessed and healthier life is the proof of that.
If you had to give a advice to your younger self when you were starting out, what would it be
A couple of advice to a younger me would be that don't ever compromise your future on the basis of your gender and never look back upon a decision you have held once and also In pursuit of unparalleled adventures never compromise on your basic happiness.
You have to put up a fight with your bad days in order to earn good ones.
Any regrets as of now
My only regret in life is that I should have started way earlier in life, doing what I am today. Nevertheless the regret is what became my ability for what I am today.
Top two regular practices that have helped you
Being compassionate and patient in my life have worked wonders for me
What keeps you motivated
Being disciplined and building good habits like being their for others is what keeps me motivated.
We are all, creatures of habit.
Once the habits are positive and the negative ones like procrastination and blaming others for everything wrong in your life are let go off, you will be in the right position to be impelled and ambitious enough to realize all of your goals, because that will be your new found normal.
One relationship that helped
Finding me in myself is the relationship that has aided me the most.
Listening to my inner self irrespective of what others had to say has brought me a long way.
What is the biggest misconception you think people have about you
Many people and my competition feel that how can a woman like me be in an industry like this and also be so successful as I am today.
What would you say are the top three skills needed to be a successful entrepreneur
In my knowledge the right dynamism, strength and critical thinking skills are the very essence of being a successful entrepreneur.
When you are not working, what are you doing
Realistically speaking, for me never working is not an option. My mind is never vacant as I am always planning and organizing ahead. I am available round the clock for the people who need me.
What would you have been if not what you are doing currently
Definitely, would have loved to be a Federal bureau investigating officer working as a field agent.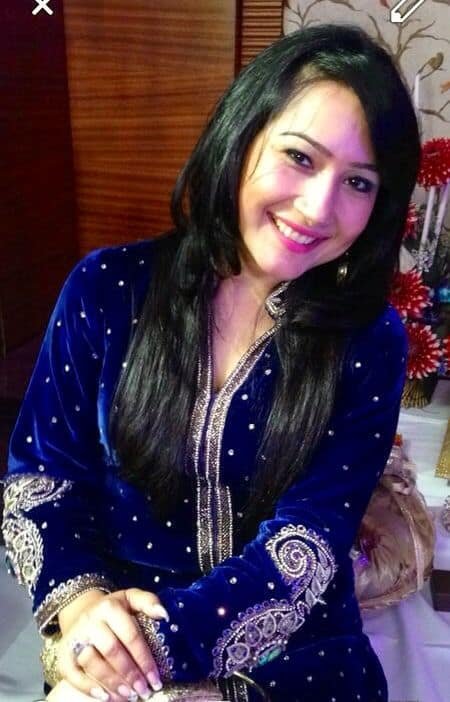 What qualifications are required to pursue this career
The primary qualification for acquiring entrance to a criminology course is undergraduate in Class XII with any stream arts or science. The period of the undergraduate level course is commonly 3 years.
Both undergraduate (BA/B.Sc) and postgraduate ( MA/M.Sc) courses in criminology are offered by various institutes.
For entering to a PG course, one has to be a graduate with science or arts subjects.
A number of institutions in India are offering courses which pass on superior education degree in Psychology. Students from every stream can opt for Humanities as their major at the undergraduate level.
Some colleges conduct entrance tests while in most others, the admittance is given on the footing of the marks obtained in 10+2.
What qualities are needed to pursue this career
Important attributes to posses regarding this career I feel are:-
Problem-solving because you will always be surrounded by problems to decrypt,
Oral and written communication skills;
Patience no matter what the situation is;
Ability to sympathize with and console relatives of victims;
Knowledge to identify and interpret structure.
I feel consulting an active criminal psychologist will also help you decide about your abilities.
What courses are available in India if one wants to pursue this course
A number of courses are available in our country such as:
Biological Criminal Psychology Course- related to significance of genetics and social environment on criminal behaviour
Forensic Psychology Course- directs on instructing, how to utilize psychological findings in a legal scene.
Psychological Testing Course-instructs about the proper procedure involved in psychological testing.
Criminal Behavior Course-helps identify characteristics, activity and disorders that are linked to criminal behavior.
Any advice to parents whose kids may want to pursue this course
Support from parents is key to helping kids do well academically in any field. If your child wants to pursue this course, then they should.
Goals and dreams are meant to be achieved and parents need to push their kids towards that intended goal no matter what.
Anything that you would like to say to our readers
Life is not about the past, present or future but about today. So start what you have always wanted today, without thinking what the people have to say about it.
Best Food -anything edible(hahaha)
Best Book – Discipline and Punish: The Birth of the Prison
Best TV series/movie – Criminal minds
Best song or music -Tum itna jo muskurari rahe ho from the movie Arth
Best Destination – To reside in peoples heart
Any personality/Celebrity who inspires you- Michelle Obama and Ellen DeGeneres
Life motto – Seek and ye shall find. (Meaning if tried any thing can be achieved).
Books from her list
The anatomy of violence
Dangerous personalities
Last update was on: 25th September 2023 8:57 pm
Thanks Anuja, for taking time out and doing this interview with us.
So here I am wishing Anuja a lot of luck in her future endeavors and hoping she continues to inspire many other women across. Hope you enjoyed this interview. If you have any other questions or have something to say please do so via comments below.
Liked this
You may also want to read stories of other women who inspire Meet Sahiba Dhandhania ; A digital marketer by Profession and the Co-founder of Walnut Folks
Your Turn Now
In case if you liked this article do show your support by sharing this article and Liking our Facebook Page
Stay connected with us using your favorite social media, we can be found on
Do you want to share your story let us know by mailing us on sharingourexperiencesblog@gmail.com
Add a comment
Don't you find this interview inspiring. What do you want to do in life – Think and Go ahead and do it. Live your dream :-). There is no perfect moment to start working on your dream so start now
In case if you have any inputs or comments do let me know using comments below. I would love to hear from you. If you have a story to share drop me a mail.