As part of our She Inspires series, in which we are featuring and interviewing leading women across industries. Let us meet Sahiba Dhandhania- A digital marketer by Profession and the Co-founder of Walnut Folks.
At a young age of 21, Sahiba set up her first startup, which was an EdTech enterprise. The same got awarded as the best startup on the campus by Economic Times in 2015 for the unique business model & unparalleled growth.
She has also worked in the capacity of Business & Marketing Head and Marketing Consultant for media giants in India & abroad.
Presently, She is the marketing wizard at Walnut Folks & seamlessly integrates thought-provoking designs with pertinent marketing strategies to create highly impactful campaigns for the brands they work with.
So let us welcome Sahiba and get to know her  🙂
How did the idea of becoming a Digital marketer come about
My exposure in the US and UK made me realize how digital marketing is not being done in the correct way in India. It's a lot more data centric and research driven, and hence the effectiveness is great. I saw this as a challenge and started out.
Could you please tell us what is Digital marketing
Digital marketing is a wide term that includes multiple marketing channels and methods that can be used for promoting products or services on the Internet.
What do you like most about your work
The fact that I get to work on a diverse set of businesses and create a tangible impact on our economy.
What is your definition of Success
It's a state of mind where you can be content with your own self.
What are the Top 2 regular practices that have helped you
Introspection, and Reading
What keeps you motivated
My country is still thought of as just an outsourcing partner for digital-related services.
Who has been your biggest support in this journey
My sister has been a constant support system in my journey from being a 'bathroom entrepreneur' to a serial entrepreneur.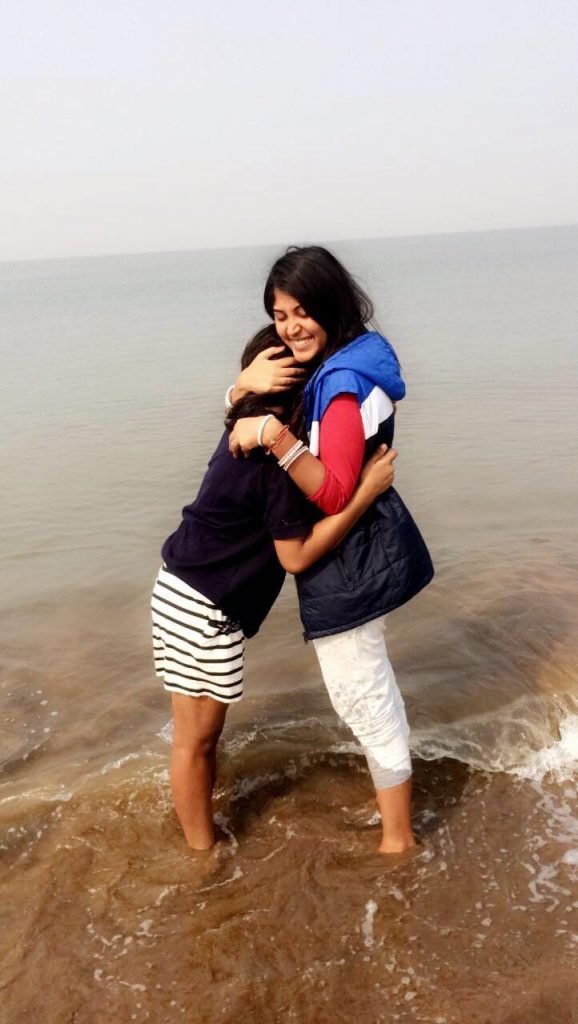 What is the biggest misconception you think people have about you
That my father had any role in helping me in starting out or any of my ventures.
When you are not working, what are you doing
Reading, or Netflix.
What would you have been if not what you are doing currently
Public policy maker or an economist
What would you say are the top three skills needed to be a successful entrepreneur
An insight-driven sense of observation
Ability to respect and value people
Adaptive to changes
Any regrets as of now? And if yes would you like to share
Not being able to spend as much time with loved ones as I wished to.
If you had to give a advice to your younger self when you were starting out, what would it be?
I would tell my 16-year-old self to not make plans in life, to not worry about where I would be when I am 20 and all of that. I would tell her to chill and go out there. It will all fall in place, heaven's got a plan for you.
What courses are available in India if one wants to pursue a course on Digital marketing
For anyone wishing to pursue this career, there are a number of online certificate courses available on sites like Udemy, Coursera, Digitalvidya, thinkwithgoogle, etc. You can easily pick courses of your choice from these sites. published here
Here is a list of Digital marketing courses you can check
https://www.coursera.org/specializations/digital-marketing
https://www.udemy.com/learn-digital-marketing-course/
https://www.udemy.com/digital-marketing-strategy-course-wordpress-seo-instagram-facebook/
https://www.udemy.com/laser-targeted-traffic/
https://www.udemy.com/marketing-psychology-how-to-become-a-master-of-influence/
https://www.udemy.com/digital-marketing-bootcamp-course/
Best Food – Dal Makhni
Best Book – Fountainhead by Ayn Rand (Losing my Virginity by Richard Branson and Fault lines by Raghuram Rajan)
Best TV series/movie – House M.D
Best song or music – Fix You by Coldplay
Best Destination – Boston
Any personality/Celebrity who inspires you – Richard Branson
Life motto – Nobody remembers who came second!
Few more Books from her reading list
Last update was on: 5th August 2022 3:55 am
Thanks Sahiba, for taking time out and doing this interview with us. 
So here I am wishing Sahiba a lot of luck in her future endeavors and hoping she continues to inspire many other women across. Hope you enjoyed this interview. If you have any other questions or have something to say please do so via comments below.
Liked this post ?
You may also want to read stories of other women who inspire
Your Turn Now
In case if you liked this article do show your support by sharing this article.
Like our Facebook Page and Stumble It!
Stay connected with us using your favorite social media, we can be found on
Add a comment
Don't you find this interview inspiring. What do you want to do in life – Think and Go ahead and do it. Live your dream :-). There is no perfect moment to start working on your dream so start now
In case if you have any inputs or comments do let me know using comments below. I would love to hear from you. If you have a story to share drop me a mail at sharingourexperiencesblog@gmail.com