Dr. Sonali Saigaonkar is a Clinical aesthetic Cosmetologist, an Anti-aging specialist, a Trichologist, and a Nutritionist. Dr. Sonali has done her specialization at Dr. Mohan Thomas academy ( American Academy of cosmetic surgery) & Anti-aging specialization from the World society of anti-aging Medicine, PARIS. She has rich experience of 15 years in clinical Aesthetic practice.
"Skin Revive aesthetics clinic" is her set-up in Chembur, Mumbai for Skin, Hair, and laser treatments. At Skin Revive Dr. Sonali practices US FDA-approved lasers and all kinds of Aesthetic treatments.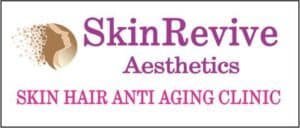 What would you call the Turning point in your life (How did the idea of getting into this field come about? What made you choose this? And what would you say sets you apart?
After my graduation in the medical field, I got the opportunity to do a Postgraduate Diploma in cosmetology and Trichology as well as in Nutrition, and this was a turning point in my life from medicine I went to the specialized field of Aesthetics and wellness, which is the need of today.
Many people especially youngsters face a lot of problems related to skin hair and obesity, which makes them low in their self-esteem.
These treatments help boost their confidence level.
Many of them have the wrong lifestyle, eating habits, and lack of exercise these all lead to weight gain and many other issues like hormonal imbalances, and obesity due to that they are more prone to get diseases like diabetes, hypertension, and heart disease, etc.
I help them by treating them holistically with the help of lifestyle management, diet advice, meditation, medicines, and whatever other concerning issue related to skin or hair there may be.
I believe that we should treat the person as a whole, considering his stress level, his sleep patterns, mental state, and diet habits, these all can lead to disease if ignored for a longer period of time. I think this sets me apart.
In layman's terms could you please tell us what is it that you do as a Cosmetologist?
A cosmetologist is a Doctor, who are specialized to treat problems related to skin and hair which are aesthetically needed to be corrected with the help of certain treatments
What do you like most about what you are doing?
I like my field as I get the opportunity to help people who are worried about their problems. I help them by treating their issues which makes them more confident and presentable.
What is your definition of Success?
Success for me is the achievement of your aims and goals in life, it is happiness, peace, and a state of contentment, but at the same time, one should remain grounded and should have gratitude for everything in life.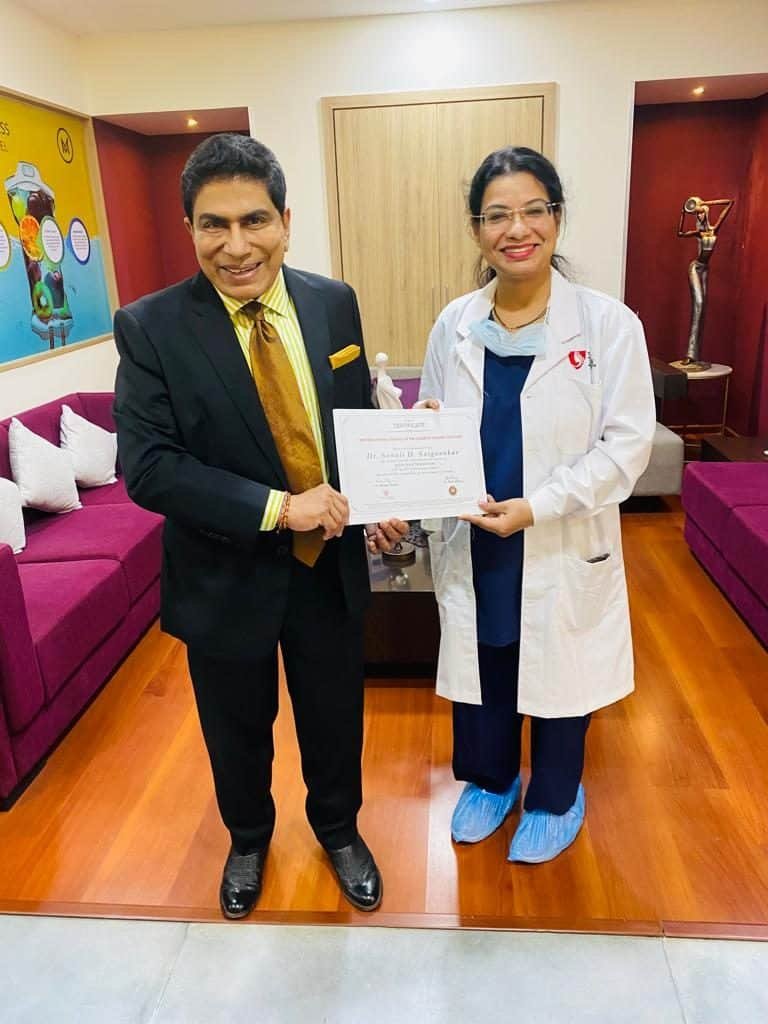 Any regrets as of now? And if yes would you like to share
I have no regrets in my life. Life is too short to think about the past and worry about it.
Top 2  regular practices that have helped you
I am a highly spiritual person, so I like to meditate on a regular basis.
I believe in the law of attraction, so always try to be positive, practice gratitude, and like to write in a journal for daily positive affirmations.
Motivational factor (What keeps you motivated)
My Spiritual connection with God and my Guru, Sadguru Shree Aniruddha Bapu. I try to follow the Divine path which is shown by him which helped me to come out of difficult situations in life. He is the guiding force behind me always.
One relationship that helped (Who has been your biggest support in this journey ?)
My Mother and my Husband both helped me to become who I am today, I owe it all to them.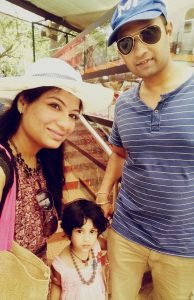 What is the biggest misconception you think people have about you?
I really don't know what people think about me and it does not even bother me.
Why do you really think people/clients come to you?
People who come to me know that I can help them to come out of their problems, they trust me.
Thanks to them and thanks to God for giving me this opportunity to serve humanity to heal them spiritually, mentally, and physically.
What would you say are the top three skills needed to be a successful entrepreneur?
Knowledge and skills related to your field
Leadership qualities with a good relationship with co-workers
Management skills
When you are not working, what are you doing?
I play with my daughter or do some creative work or else I do singing and riyaz on my Tanpura and harmonium, this makes me feel divinely connected with God.
What would you have been if not a Doctor?
Either a singer or an artist.
What qualifications do you need to be a cosmetologist?
Degree in the medical field like MBBS, BDS, BAMS, BHMS. You can do a post-graduate diploma in Aesthetics,clinical cosmetology, and Trichology from a good institute.
What skills and qualities do I need to be a cosmetologist?
You should have the will to help people, an eye for detail, and an aesthetic sense in order to treat patients in this field.
What courses are available in India if one wants to pursue clinical Cosmetology?
Postgraduate diploma courses in  Clinical Cosmetology. You can always learn from good mentors who are successful in this field to keep yourself updated
Any advice to parents whose kids may want to pursue Cosmetology or Dermatology?
They need to complete graduation in the field of medicine then they can do post-graduate courses in Dermatology or Cosmetology.
Anything that you would like to say to our readers
Everyone has a purpose in life, listen to your inner calling, inner voice. Keep your inner child always alive by trying to do small things which make you happy like practicing your childhood hobbies and always staying positive and happy.
As "Happiness is not at the end of the road. It is always along the road.." So celebrate life as a gift of God and share happiness with others too.
We tend to attract what we say and believe so try to follow the Law of attraction. Whatever you say and think gets attracted to you by the Universe, so always think big and positive.it will come to you soon. Wish you all the best!
Special Offer for SOE Readers- 1st free consultation on pre-booking. Email at- drsonali30@gmail.com or drsonalisaigaonkar369@gmail.com
Want to get your business featured on sharingourexperiences.com? write to us at neha@sharingourexperiences.com