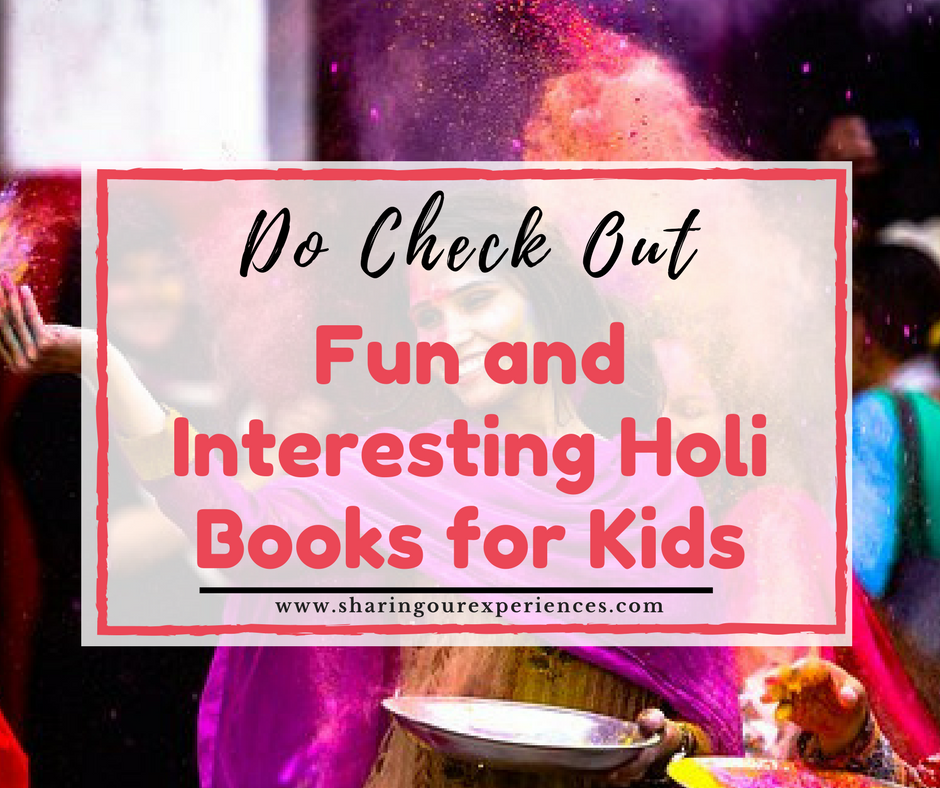 Carefully selected Holi books for kids. Holi is the Indian festival of colours, happiness and a way to welcome spring season. These are books about spring festival Holi, why is Holi celebrated, how is Holi celebrated, the various traditions and stories related to the festival.
Below books are child focused books which explain the concept in a fun and interesting way. 
Holi, the festival of colours is the symbol of victory of good over evil, welcoming the spring season, almost end of winters. This is the festival of colours, happiness and forgiveness. On this day we Thank God for a good harvest.
Holi is celebrated for two days- the first evening is known as Holika Dahan and the following day as Holi (also called Badi Holi), when we apply colours to each other and have some really cool fun.
So as we all love Holi and enjoy it to its best, why not this time let our kids enjoy it too in a more meaningful and informative way? When they fulfill the rituals of Holika Dahan, when they are applying colours to others they should know why they are doing so.
So if you are planning to read some Holi books for your kids then below is the list of books which you can read to let them learn about our culture, our festivals in a unique way.
Popular Holi Books for kids in 2020
Celebrations in My World: Holi
Celebrations in my World : Holi by Lynn Peppas is a finest book written about the spring festival Holi. The book introduces about the Hindu festival Holi, why it is celebrated , history behind the celebration and how it is been celebrated in different ways around the world.
Book is short but in a very simple way it provides each and every information related to festival.
A wonderful book can be bought for kids.
Let's Celebrate Holi – India's Festival of Colours
Let's Celebrate Holi by Ajanta Chakraborty and Vivek Kumar is a wonderfully illustrated, fun book can be gifted to kids on Holi. Through this book kids can learn about the history of festival, food cooked during the festival and various related cultural elements related to colourful festival Holi.
Illustrations of book are amazing that can keep the kids and parents occupied and entertained. Book has a great flow, language of book is simple and easy to understand for kids.
It's a great book, you can buy for your kid to keep them informed about the India culture and traditions.
It's Time for Holi
It's Time for Holi By Amita Shah is a book about the popular Indian festival Holi. Holi the festival of colours bring the people close and they welcome spring the season of beautiful colours in nature.
The book narrates a story about a boy who is eagerly waiting for spring to come. And when it finally comes he celebrates it with lots of colours and happiness. And while playing with colours he finally understands what happens in spring in nature.
The book has beautiful illustrations, rhyming words and engaging dialogues. Thus, it explains the concept of Holi in a most joyous way.
A must buy for kids.
Dev and Ollie : Colour Carnival
Dev and Ollie: Colour Carnival by Shweta Aggarwal is a modern, funny and informative book on Holi.
The book explains about the festival Holi through a boy Dev and an Owl Ollie who comes to India but Dev doesn't like to get messy but his bedtime magical owl ollie changed his mind.
The book has really wonderful illustrations which can hold the interest of kids and they tend to love the book.
It's a very cute, colourful and unique story about Holi. Highly recommended for kids.
Celebrate Holi with Me
Celebrate Holi with Me by Shoumi Sen explains about the spring festival Holi in a most funny and joyous way.
The flowing language, rhyming words and colourful illustrations make the book more interesting and readable. The book explains about the festival Holi and why we celebrate it in a very attractive and wonderful way even a toddler or a preschoolers would love to go through it.
A vibrant book for kids to make them aware about the Indian culture and traditions.
Amma Tell me About Holi
Amma Tell me About Holi by Bhakti Mathur is a magical story where an Amma tells various stories to his little eager boy related to festival Holi. A tale of lots of childhood fun, naughtiness and colours. About Krishna, Radha and their near and dear ones. So a fun filled story with rhyming words, beautiful illustrations and smooth flow.
Thus, a highly recommended books for kids.
Rani Celebrates Holi
Rani Celebrates Holi by Anita Badhwar is a good book which explains about the spring festival Holi through a little girl Rani who has an elephant named Bindi. Her elephant does not want to play Holi because he does not want to get messy. But as Rani loves her elephant so through various tricks she finally made her elephant ready to play Holi.
A cute story, liked by kids of all ages. Can be bought for kids to make them understand about Holi.
Nikki's World : Nikki Celebrates Holi
Nikki's World : Nikki Celebrates Holi by Priya Puri Pezzano is a book which explains the concept of Holi through a boy Nikki and his cousins. The book has Indian American perceptive and explain the fun and beauty of festival in a most unique way.
A wonderful must have book for kids. Your kid would surely love this book.
Why HOLI – a book on Holi for children
A wonderful book to introduce why we celebrate Holi to kids an a great addition for your child's library. Written in a simple language with beautiful bright illustrations, its a must have book to introduce the festival of Holi to young kids. The book shares the story of Prahlad and Hiranyakashyap in a fun way that resonates with kids. Loved the rhythmic text.
Hope you liked the list of Holi books for kids. Why wait !! Just grab a book of your choice and spend some fun time with your kids.
Happy Holi !!
Hope you enjoyed this list of books that you can read on Holi with children. Do let us know what you did or read using comments below.
TRENDING >> Most Popular books by Julia Donaldson. Should you invest in one?
Related posts on Holi
>> Simple ways to celebrate ECO friendly Holi this year
Don't miss to pin this list of HOLI book for later

Top Holi books for kids in India available online (sorted by price)
Liked this post on Holi books for kids?
You may also want to read our popular post to Books about India that you can read to your kid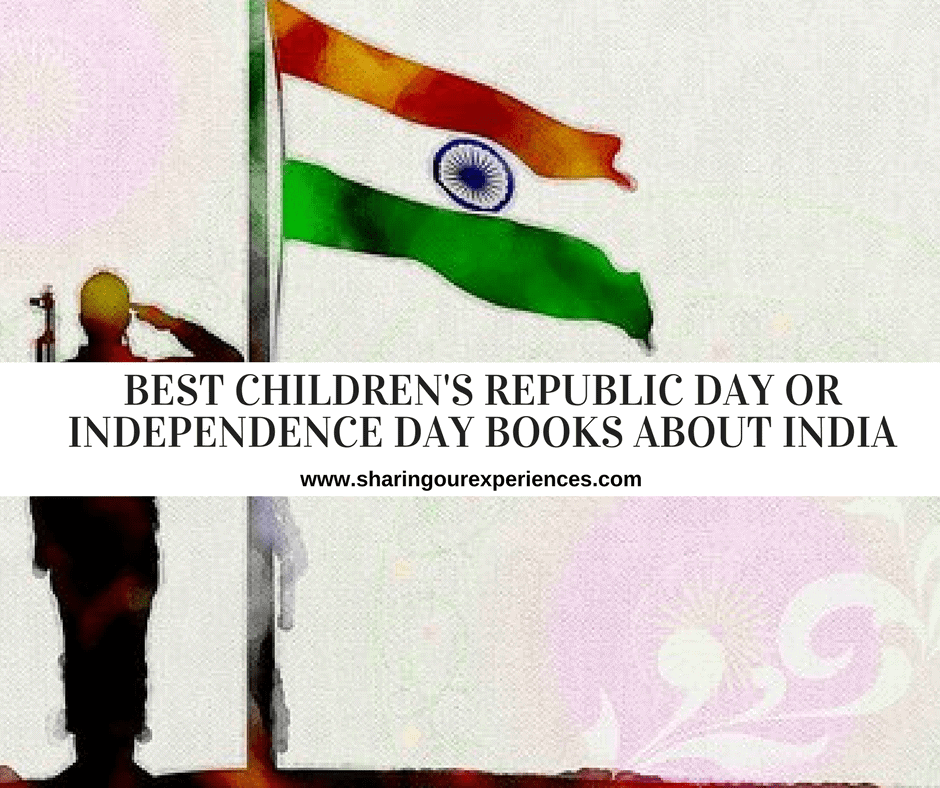 Your Turn Now
In case if you liked this article on Holi books for kids do show your support by sharing this article.
Like our Facebook Page 
Stay connected with us using your favorite social media, we can be found on
Add a comment
Do tell us what are your favorite books that you will recommend for kids on Holi. Let us know using comments below, we would love to hear from you.