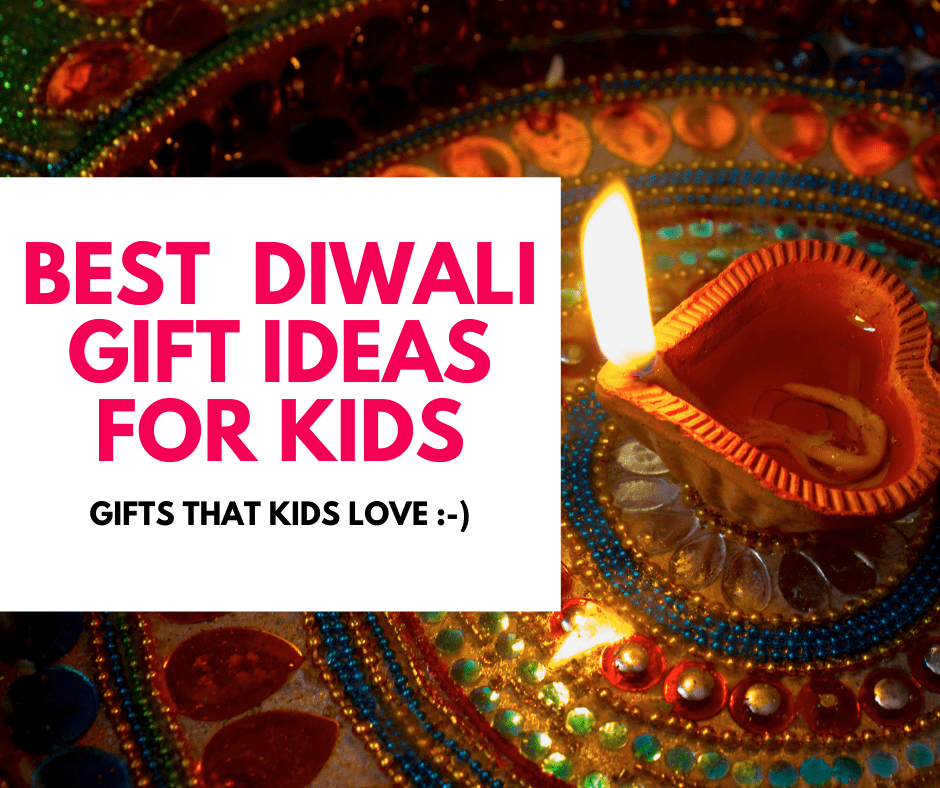 Wondering what are the Best Diwali gift ideas for kids ? Read on for Diwali gifting ideas other than chocolates, sweets and clothes.  
Diwali is around the corner and we all are planning to celebrate this festival of love, happiness, lights and colors in a most joyous way. This is the festival where we spend some wonderful quality time with our family, friends and  loved ones. This is the time to weave some memorable moments with our loved ones.
Trending >> Free Dussehra, Diwali and Durga Puja printables
I feel Diwali is an Indian equivalent of Christmas,  when we get a chance to buy gifts for our near and dear ones to show our care and affection. It is our way of showing gratitude for all the love, care and support we have received during the year
And of course when we plan to buy gifts for our loved ones, children come first. They are the ones who fill our life with lots of happiness and love.
So What do I buy for my son that enjoys and have fun with 🙂
Before I became a mom, I used to buy  chocolates, candies or packets made specially for kids as gifts . But after becoming a mom I have become much more conscious of the gifting options I have.
So now based on my analysis, here are some suggestions that is/are a good Diwali gifting ideas for kids:
Best Diwali Gift ideas for kids
Small plants or seeds
If you have seen my recent Insta posts, you would have noticed my love for gardening 🙂 and yes it has rubbed on my kiddo
I have recently bought multiple indoor plants, planters, soil mix, seeds, manure – all from amazon. In case if you want to check out what I got to make my little balcony into an amazing green space – Click here to see the list of items I have bought personally
So this Diwali – since it is a good time to plant winter seeds, I have got below flower seeds
Board Games
Kids love board games and if you do not have these yet – you can definitely get some classic board games like scrabble, monopoly, Battleship
I remember playing battleship in my growing up year and this was one of my favorite game
Travel themed games for kids
We love travelling bit that may not be possible during these Corona times. So I am planning to get him this Reality based globe.
It is good for 4 to 10 years old's and while we can not travel or go outside – we can still read and experience outside world in fun ways.
The other option I liked on the same theme is this World box activity kit
Carvaan Saregama Mini Kids – Pre-Loaded with Stories, Rhymes, Learnings, Mantras
Perfect Diwali gift for 1 to 12 years old children. Saregama caravan Mini for kids has amazing sound quality and is loaded with stories, songs, rhymes etc. for children. Now you have an easy and a wonderful way to keep your child away from the screen.
No Mess Magic Water Doodle Mat 
This Water doodle mat makes for a wonderful gift for kids as it can keep them engaged for long. They just need to spread the mat and let their imagination work. It is a great choice for parents too as it doesn't create any mess.
Kids Digital Front and Rear Selfie Dual Camera with 3.5″ Screen 
This digital kids camera comes with more functions, photo capture, video recording, continuous shooting, playback, countdown photo, sticker photo, recording etc. The photo and video mode also have various scene selections and cute photo frame.
Talking about cameras for kids, this one by Fujifilm is a very good kids' camera with instant photo printing
Building Blocks game for kids – best open ended toys for kids
Blocks are the best choice for kids on any occasion and for any age.
Building blocks is great for lots of fun and is also a great way to help kids develop creativity, focus, attention and concentration.
For toddlers you can get these building blocks.
For 6 year old and above – you can get these building blocks.
And for 9 year old and above you can get these blocks.
I have personally used these blocks and gifted them to kids. So you can got to wrong with these.
Peppa Pig toys and books for kids who love peppa pig
If your child is a Peppa pig love – you can get any of these Peppa themed toys, books or activity books.
I personally have these so can assure they are good 🙂
Peppa Pig Reward chart sticker book
Peppa Pig Puzzle for 3+ years old
Peppa Pig Wipe clean activity book
Personalized gifts for kids on Amazon India (Thoughtful Diwali gift idea for kids)
Kids love their name and pictures on anything. I found below best rates items on Amazon who personalize gifts for kids based on pictures or names. So you can definitely check these out
Click here to view handpicked personalized gift items for kids
Personalized coffee mug with pictures
Personalized Unique photo frames
Remote Controlled car
Most kids love cars and this one I got this year has been good fun 🙂 So if you are looking for a remote controlled car set – you can get this one.
A cute mug for drinking milk
Again, I have bought this mug personally and it is really cute. The cap is not made of porcelain and you would get random colours. But believe me this gets your kiddo to ask for milk.
Magnetic puzzle set for brain development and enhancing creativity
This is another fun game for brain development for 5+ years old. You can use these colourful magnetic circle to build anything
The Magnetic Tiles Set
Good quality magnetic tiles are a great gifting option. These are expensive but make a versatile toy that keeps children constructively engaged.If you are not tight on Budget, do gift your child this set. The original Magna Tiles Set (currently Amazon is selling this at best ever rate)
Rotating Musical Fishing Game
Perfect game for fine motor skills and hand and eye coordination. Even adults enjoy this game. This game is one of our favourite games.
Kindle Paperwhite 10th generation
We found amazing and irresistible deal on Kindle Paperwhite 10th gen
Doll House set
Everyone loves doll sets and they are a perfect gift for any occasion
So if you are looking for a doll set you can get this one
Books
There is nothing like too many books. Gifting books is another good idea for Diwali gifts for kids.
Books are a window to a world we have not seen. You do not have to physically visit a place or experience every situation in life. Just reading books can take you to any place you want to visit, make you experience any wonder you would like to and make you feel a variety of emotions
I hope to raise a reader. And if there is one gift I want to give my son it would be a gift to enjoy reading. We got a book on Diwali for my kid so that we can read it together.
So you can buy books either on Diwali theme or for that matter anything else based on your kids choice.
We usually read this festivals on India book on every festival.
If I have to choose one book for each age I would suggest below
3 months to 1 year – This cloth book
1 year to 2 year – This touch and feel book or this lift the flap book or this puppet book for kids
3 years to 5 years – Get this popular amazing book set for kids.
Diwali Activities and Crafts Kits
You can engage your kid in a variety of crafts and activities related to Diwali.
Both you along with your kid can paint Diyas together or make Torans. You can involve him in making Paper lanterns or painting Rangoli designs. If nothing at all you can just give him a paint, brush and paper and let him paint what he feels like and believe me you may be pleasantly surprised
All these crafts and activities are great for your kids growth and development. And doing such activities together creates beautiful memories along with hand made home decor items to beautify your home.
We are doing some Diwali crafts and activities currently, you can check out – Diwali crafts and Activities with kids. It also has free printables included.
I usually have lots of craft materials at home. If you want to get started you can get this craft material kit and follow our craft ideas on site
You can also get some craft kits like this one as it has all material you need in one place.
DIY Scrapbook Photo Album Diary
You can gift your kids a scrapbook for recording memories. It does not necessarily have to be travel memories. But believe me it is so much fun looking at these memories later.
Check out Photo album diaries here
Gratitude Journal to develop positivity in kids (Thoughtful Diwali gift idea for kids)
I loved this idea from Asma on starting a journal for kids. This is an amazing and perfect kit for kids who are new to Journaling. I am actually thinking to get this as a birthday gift for my 6 year old this year.

What does this box contains? A Journal, 3 glitter pens, Colour Pencils, Ribbons and Stickers

What I loved about this journal? I love its content . How the journal holder has to write down one good thing that happened to them that day. The journal also includes question prompts and positive posture keeps things interesting for kids.
It contains mini art supplies to decorate and give it a personalized touch..
When should your little one start journaling? I feel 5 years or whenever he or she is ready ❤️ with a little help from us. They can journal in form of a drawing or sentences. With adults helping them to write properly.
.
.
Importance of journaling in kids. It helps in
1.)Strengthening their Writing and Communication Skills. In fact regular journaling helps them in spelling right words.
2.)Improves their Reading skills.
3.)Journaling for kids helps them rationalize something that has happened. It Improves their attention to every small details. It helps them reflect on their day.
Stomp Rocket
If you have some outside place to play, I am sure your kiddo would love this one
Piggy bank
Last year we gave this piggy bank to kids from age group 3 to 10 years in our home and believe me everyone loved this one
So another good option to gift this Diwali as it also inculcates the habit of saving money.
Candle making lab – for 6+ years old
This is another option I found interesting and would love to gift. This DIY toy will help you learn about the science behind candles and candle burning. This DIY activity toy teach you to make you own scented and colorful candles at home in different shapes.
Star Night Light Projector for Kids Children's Night Lamp for kids room decor
This is something that kids of all ages love as who does not love stars on tehir ceiling. This is great decoration for kids room 🙂
There are many projectors in market, you can this one here as it has good reviews.
Cute photo frame for kids
This Diwali you can make your own photo frames or get these cute ones to record your memories.
Soap making kit for kids
Kids love trying new things and I am sure they would love this DIY soap making kit
Card Game which whole family can play together
This is a fun game that full family that play can together. Kids like nothing better than their parents attention and time. So you can definitely get this one if your kid is 8 year and above. Also its is available in various themes so get one that is best suited 🙂
Best Gifts for kids under 500Rs
Children look forward to receiving gifts at festivals; if you have too many children in your family, gifting all can become an expensive affair, not anymore!! We have wonderful options for you here.
Indoor Hover Football
With kids spending more and more time indoors, this can be a very good gift for children.
Hydraulic plane launcher by Smartivity
Smartivity DIY kits are perfect STEM toys for 5 + years old children. These kits are so good that even adults enjoy fixing the parts together and making simple machines.
Tetris Puzzle for Kids
An engaging puzzle for all, we all remember the engaging mobile game on our good old basic cell-phones. This one is a colorful version of it.
Brain games by Skillmatics
There are several sets by Skillmatics, they are not only fun for kids but adults too. These come in different themes and are handy and easy to use.
If you are looking Diwali gifts then you must check out our most awesome article on Diwali gifting ideas (Unique ideas and list of gifts for your loved ones)
Excursions/trips to library, book store, museums
You can take your kids out for a day and build memories for years to come.
Edited to add – this may not be possible in our current Corona virus situation. Points mentioned below would be valid post Corona again .. Waiting for that to happen
You can look for places near your home and plan for a day out. It could be a picnic in a park, or a day out in a museum, or a visit to book store or a visit to a temple/Gurudwara or a place of historic significance.
If you are in Gurgaon or NCR, here are the places I have visited in the past few months and can recommend to you. A blog on each with more pics will follow soon:
Book depot or libraries
Other good parks which I am yet to visit such as Lodhi Gardens
You can also visit Bangla Sahib (gurudwara) or famous temples
Places of Historic significance such as Humayun's Tomb
Hope you liked these Diwali gift ideas for kids. If you are buying something else this Diwali, please do let me know via comments, I will add it to this list of Diwali gifting ideas for kids.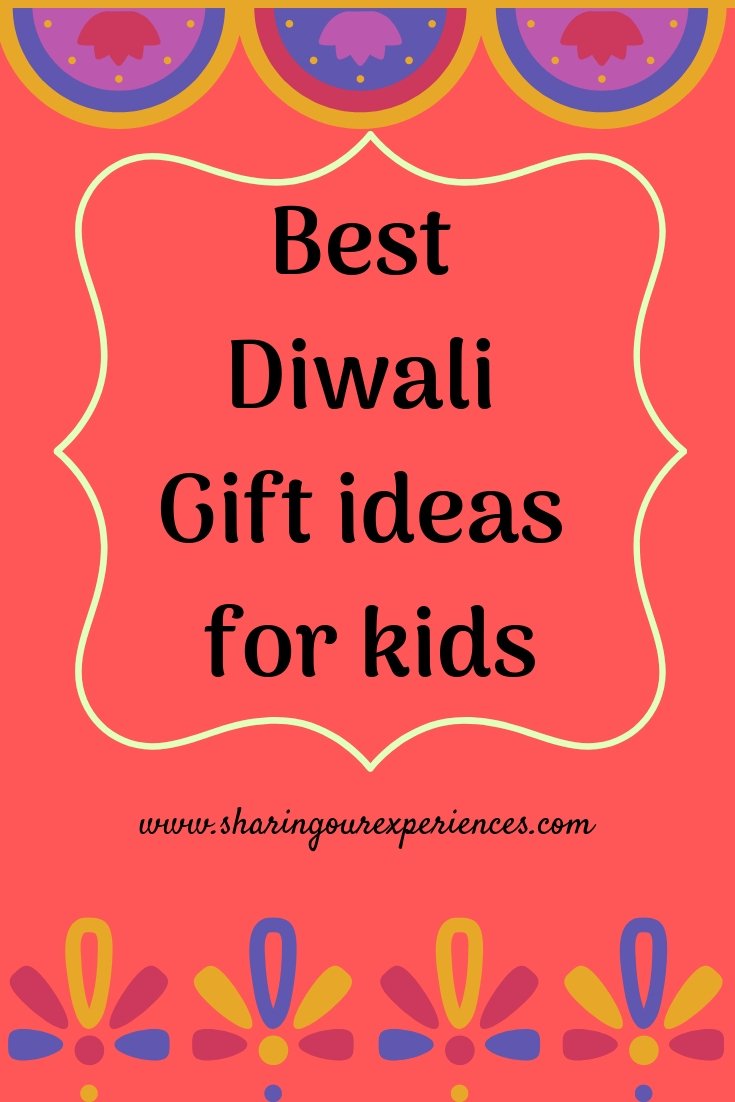 Liked this
You may also want read one of our other popular articles on
How to make your own Diwali Kandil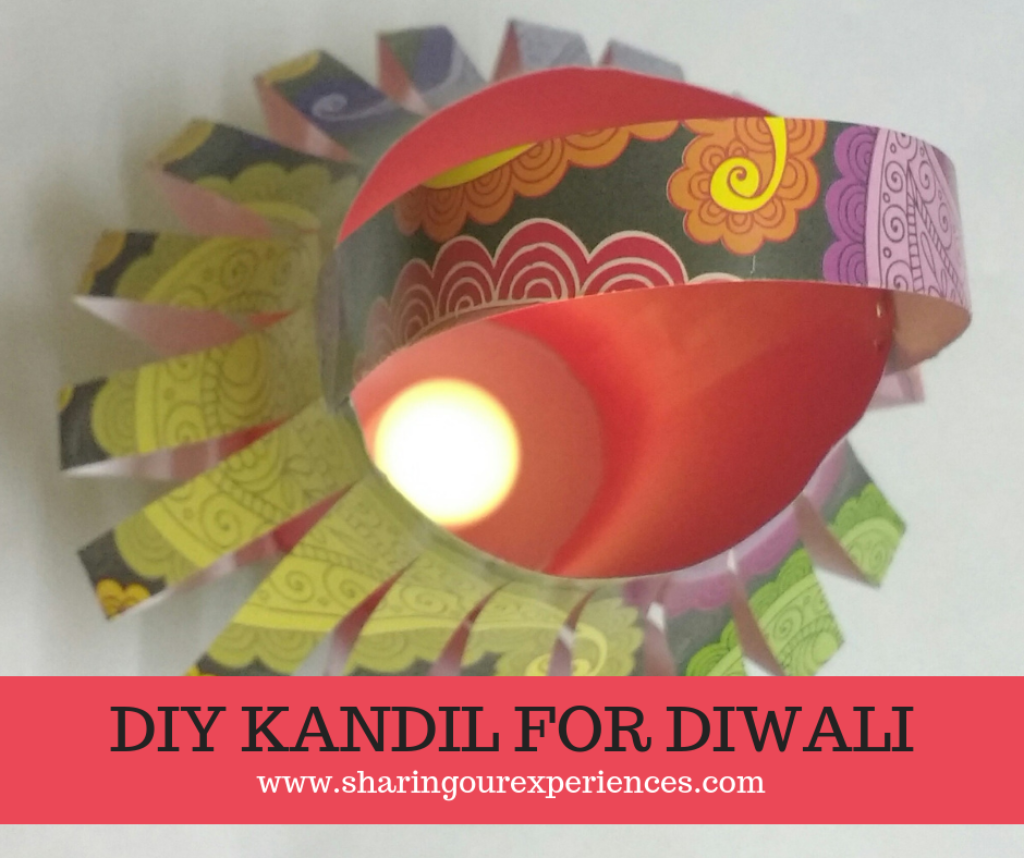 Do let me know if there are any other Diwali gift ideas for kids which are not in above list, using comment below. Would love to hear from you.