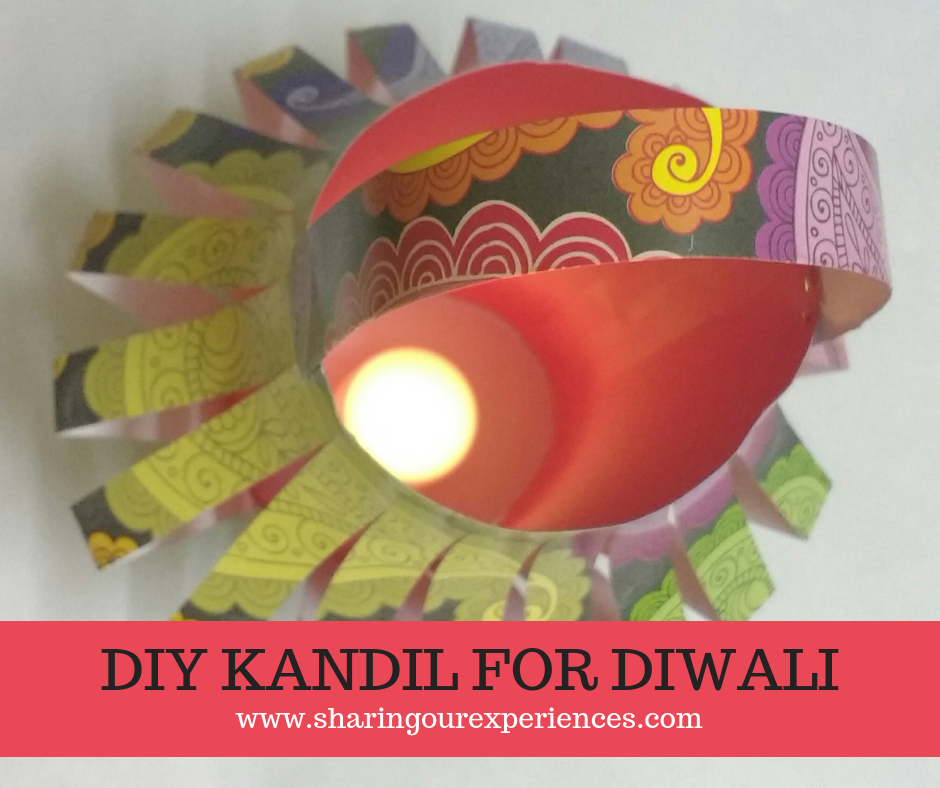 Step by step instructions on how to make Paper Kandil for Diwali at home. These are also called paper lamps and they are great as home décor or party decorations.
If you are like me, who used to wonder how to make paper kandils also called Diwali lanterns at home then this tutorial is for you.
This Diwali lets make our own DIY Kandil which is very easy to make.
All you need is colored or printed papers scissors and glue.
Materials required to make homemade Paper Diwali Kandil
Printed Sheet
Plain Paper ( preferably that can go with printed sheet)
Glue
Scissors
Pencil
Step by Step procedure to make Paper Kandil for Diwali
Step 1 – First take the printed and plain sheets.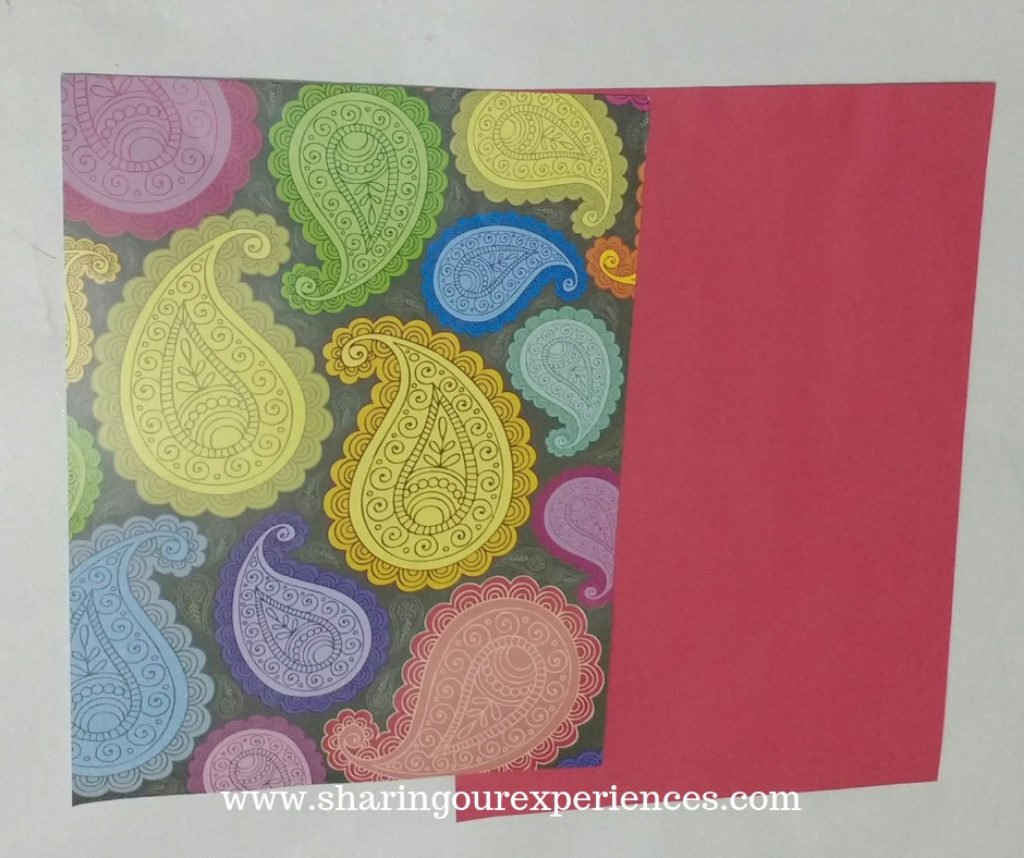 Step 2 – Fold the designed sheet to half ( as shown below).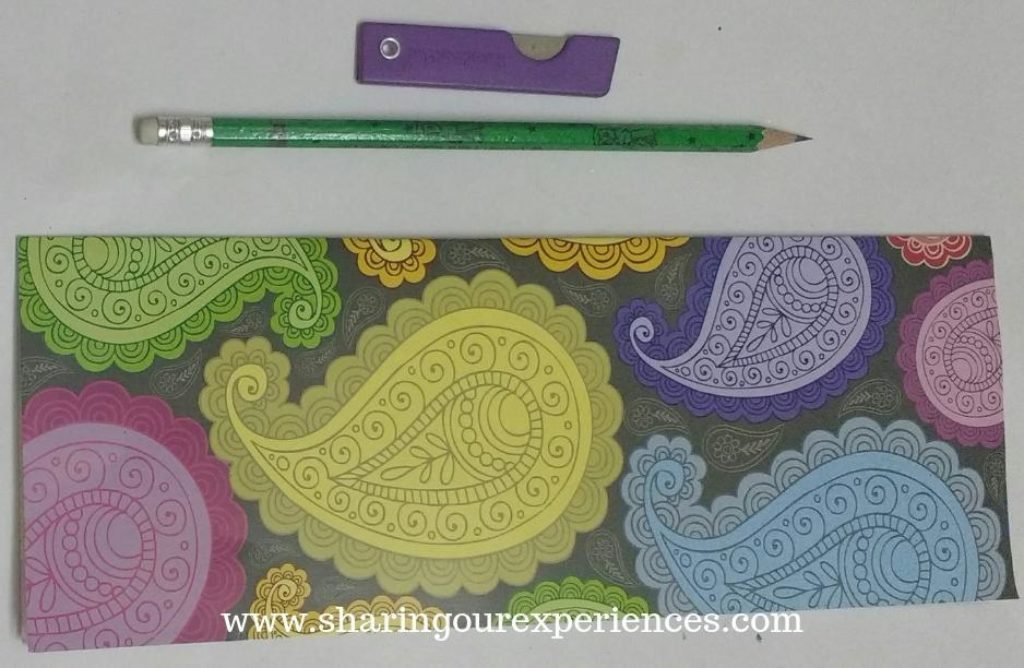 Step 3 – With the help of pencil draw lines and then cut equal horizontal lines in the middle leaving equal space at both ends.
Step 4 – After you are done with your cutting paste the printed paper to the plain paper at one end. Then leave the printed sheet loose at the center and then paste the other end with the plain paper.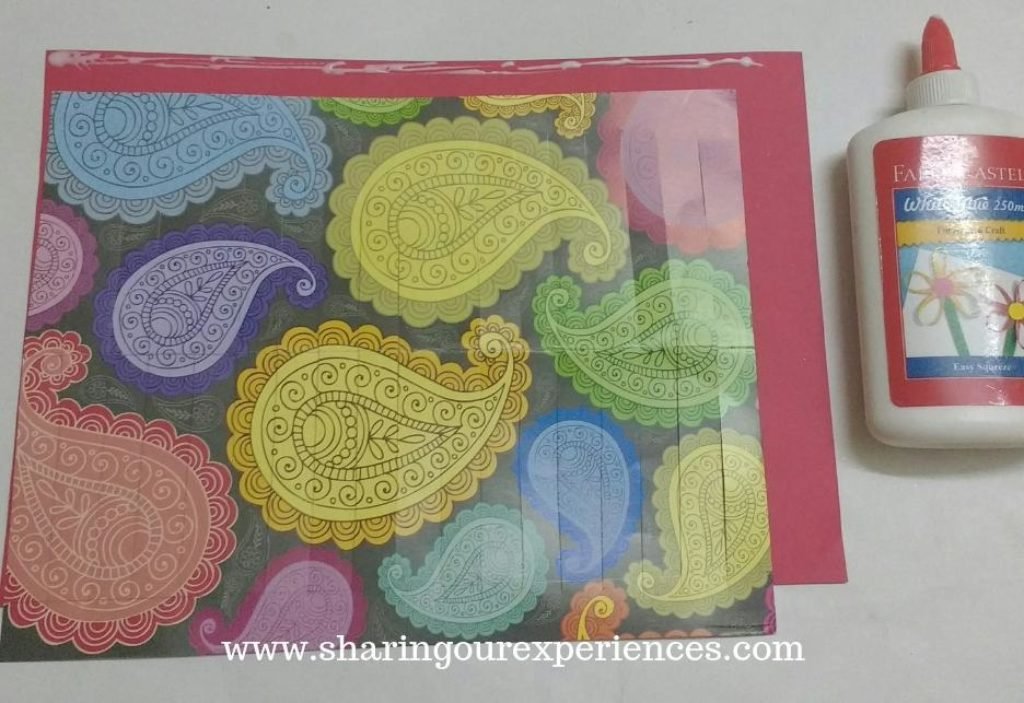 Step 5 – Apply glue on plain paper ( shown below) and fold the sheets to give it a cylindrical shape.
Step 6 – After you are done with folding, it will look like below.
Step 7 – Now you need to close one end of kandil so that you can keep a T light in it. For this, from the plain sheet cut a circle and paste it at one end of the kandil. Keep it aside for a while.
Step 8 – Take a small strip from the printed paper and attach it to the top of Kandil so that you can hang it.
Step 9 – Now you can keep a small T light inside kandil and hang it in your beautiful house.
Your beautiful handmade paper kandil is ready to spread light in your home.
Don't forget to pin this DIY Diwali Kandil Craft
Liked this post ?
You may also want try your hand at this interesting Paper Luminaries 
Your Turn Now
In case if you liked this article do show your support by sharing this article.
Like our Facebook Page 
Stay connected with us using your favorite social media, we can be found on
Do you want to share your crafts, parenting tips, stories, toy or book review, let us know by using comments below or mailing us on sharingourexperiencesblog@gmail.com
Add a comment
Don't you find this Diwali craft idea interesting and beautiful ? Try it and let me know using comments below. Would love to hear from you.