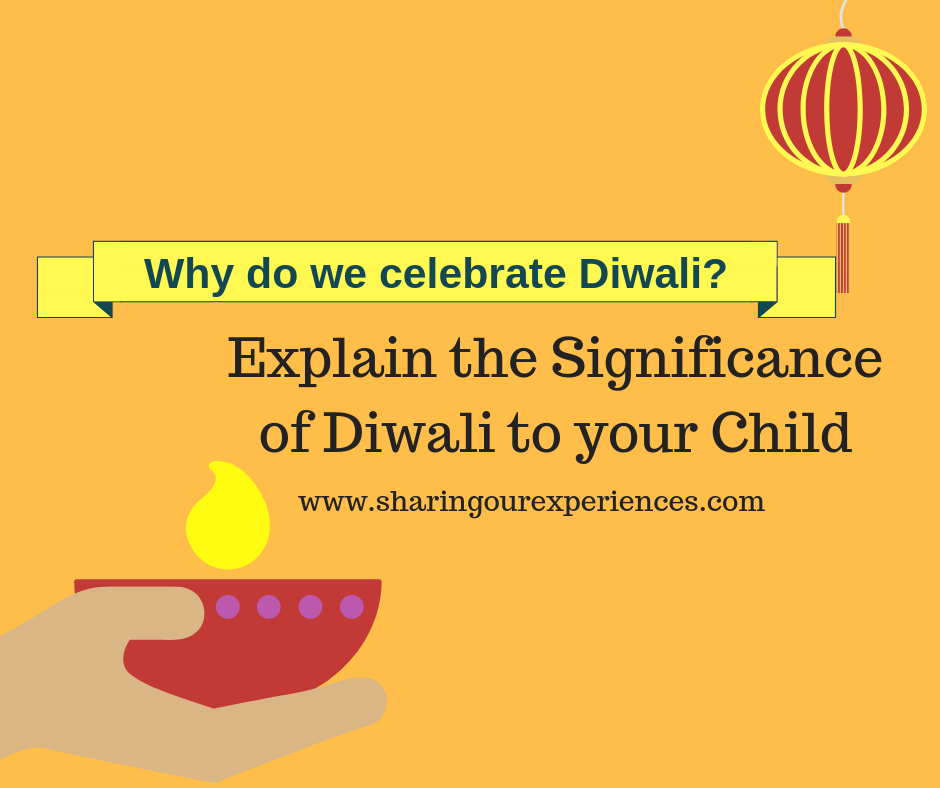 Frequently asked questions around Diwali like Why do we celebrate Diwali in India, How do we celebrate Diwali in India, what is the story about Diwali, and much more answered in simple terms. All Diwali information in one place
Recently I was asked – Why do we celebrate Diwali in India by my son. and then again in office by our manager who is not from India. Few things I knew about Diwali but there were some aspects that were not so fresh in my mind.
Satisfying a kids curiosity is important and something that's definitely not easy 😉
So with the festive season around, I have researched and penned down frequently asked questions around Diwali. Hope it's useful to you as well in explaining the significance of Diwali and why we celebrate it to your child.
Also check – Free Diwali worksheets for kids here along with multiple craft and home decor ideas. Also you may this article on Diwali gifts for family and friends useful.
What is Diwali and why is it celebrated?
Diwali in Sanskrit means "rows of lit lamps".
This festival of lights is celebrated as the victory of good over evil, light over darkness, and knowledge over ignorance. It is the most widespread Hindu festival rejoiced all across south Asia wherever Hindus live.
This festival is not only celebrated by Hindus but also by Jains and Sikhs.
What is the story about Diwali?
According to the mythology, Ramayana is the story of Lord Rama who is the incarnation of god Vishnu and his wife Sita.
When Lord Rama his brother Lakshmana and Rama's wife Sita were in exile Demon king Ravana abducted Sita and took her to his island Lanka. Then Lord Rama along with his brother Lakshman and an amazing monkey God holding unparalleled powers- Hanuman ranged a war against Lanka King Ravana and defeated him.
On return of Lord Rama after fourteen year exile to his kingdom earthen lamps were lit throughout the kingdom and was celebrated as Diwali for the first time.
This is the story of Diwali
How do you celebrate Diwali?
Diwali is a festival is of five days rejoiced with lights, Rangoli decorations, music, firework, Pooja and sharing of gifts and sweets with friends and relatives.
People make their homes ready for Diwali by cleaning the homes and decorating it with lights and flowers.
On the night of Diwali or the Deepavali festival, people wear new clothes and perform puja of goddess Lakshmi by offering payers for good health, wealth, and prosperity.
What is the purpose of Diwali?
Diwali has religious importance. It is one of the most popular Festivals in India.
It is rejoiced by Hindus, Sikhs, Jains, and Buddhists according to their beliefs, stories, and historical events.
Reason or their beliefs may differ but Diwali signifies the victory of good over evil, knowledge over unawareness, light over darkness, and hope over misery.
Why do we celebrate the Diwali festival?
Diwali signifies the victory of good over evil and is celebrated as a festival of lights to commemorate the arrival of Lord Rama to his home Ayodhya after fourteen years of Exile.
Lord Rama is the seventh incarnation of God Vishnu. During exile, he fought with the demon king of Lanka- Ravana, and defeated him.
How many days after Dussehra is Diwali?
Exactly after 20days of Dussehra on the new moon day, the festival of Diwali is celebrated, usually in the months of October or November.
It is believed that Lord Rama defeated Demon King Ravana of Lanka in a battle that lasted for 10 long days and reached Ayodhya 20 days after defeating Ravana.
What are the 5 days of Diwali?
Diwali celebration is of 5days which is
The first day is Dhanteras or the day of fortune
The second day is Naraka Chaturdashi or the days of knowledge
The third day is Diwali or the day of light
The fourth day is Annakut or the beginning of the new year for Hindu's
The fifth day is Bhai Duj or the day of affection between siblings.
When Diwali will come in 2021?
This year 2021, Diwali is on November 4th.
It is witnessed on the 15th day of Kartik according to the Hindu astrophysical calendar.
How can we celebrate eco-friendly Diwali?
Diwali can be celebrated by giving back to society for example: spend time with poor and needy children instead of drinking, partying, or bursting loads of crackers.
Donate food, sweets, clothes, and stationary or play with them. Bring smile on their face and spread happiness during this festival of Diwali.
You can also do a bit by doing these:
Buy earthen Diya from a needy person selling on the roadside instead of the fancy mall.
Draw eco-friendly Rangoli
Used recycled decors
Eat healthily and give a miss to sugar
Avoid bursting crackers
Avoid Single-use plastics as much as possible
Read more on How to celebrate eco friendly Diwali
How do you celebrate Diwali at home?
We prepare our home for Diwali by cleaning and removing unused, unwanted things that clutter the home, then decorate our home with lightings, flowers and prepare homemade sweets.
You can check some amazing craft supplies here- DIY craft supplies
On the days of Diwali, we wear new clothes, perform goddess Lakshmi puja with the family and seek divine blessing for good health, wealth, and prosperity.
We light earthen Diya and meets friends, exchange gifts, sweets, and wishes. This is how we celebrate Diwali at home.
Here are some Awesome ideas – Diwali Decor Ideas & craft activities
What does Diwali mean in English?
Diwali is the most popular and the most important festivals celebrated in India.
The word "Diwali" means rows of lit diya or lamps. In this festival people buy diya's( baked clay small cups) and light every corner of their home with lights and decorate.
Diwali Decoration Items
Here are some wonderful items that you can check for Diwali decoration. These will brighten up your home and make it ready for the festival.
Tea-Light Candles for Diwali Decoration
Brass Bells for Diwali Decor
Brass Urli For Home Decoration
Torans for Home Decoration- diwali, Dusserra and other festivals
Best Books on Diwali for Children
Books are the best ways to teach children about festivals. Most Hindu festivals have interesting stories behind them. These books below are some of the best books that share information, interesting facts and stories about Diwali.
Liked this post?
You may also want to read
How to make a Diwali paper lamp (Diwali DIY crafts)
Diwali activities and crafts for kids
Handpicked Durga Puja and Dussehra books for kids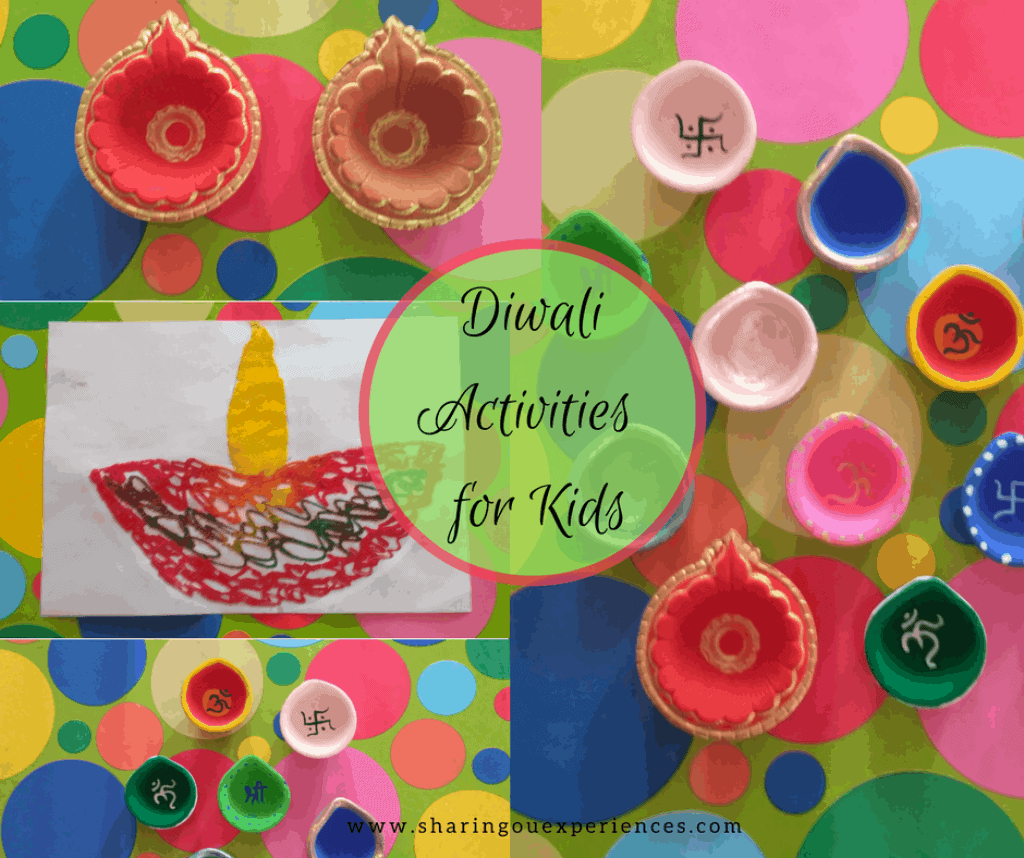 Your Turn Now – Liked this article on significance of Diwali
In case if you liked this article on the Diwali festival and think it may help someone do show your support by sharing this article on Why do we celebrate Diwali in India.
Did you like this article Would you like us to write more such articles? Do let us know using the comments below. Would love to hear from you.