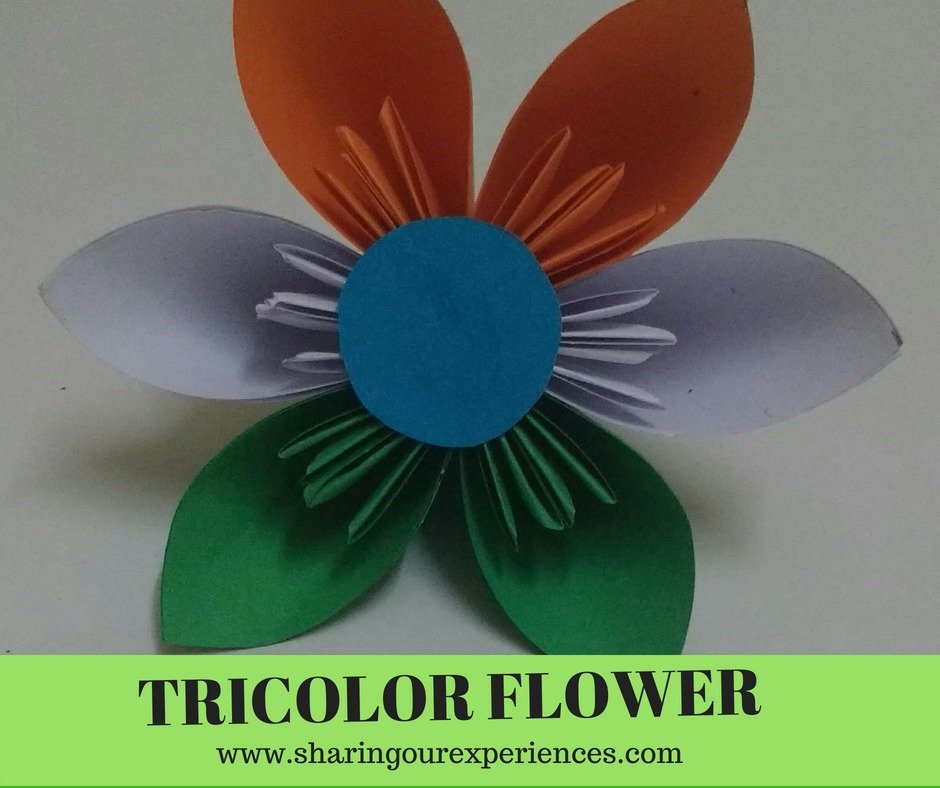 Check out these easy step by step tutorial on how to make origami Tricolor Kusudama flower. Try them and I am sure you are going to love them. They are easy, quick and lovely. 
Materials required to make Tricolour Kusudama Flower
Saffron, Green and White coloured papers
Scissors
Glue
Step by Step tutorial on how to make a Tricolour Kusudama flower
Here is a step by step instructions (with pictures) tutorial on how you can make tricolour kusumada flower.
Step 1 – Take a paper and cut it into square shape.
Step 2: Fold it into triangle shape.
Step 3: Bring both edges to one side and fold them as shown in the picture.
Step 4: Fold the previous edges half and tuck the extra piece inside and press the folded piece.
Step 5: Take glue and paste the folded edges together to form a petal.
Step 6: Stick all the petals together to form the flower.
Step 7: Here we paste tricolor petals to make a tricolor flower.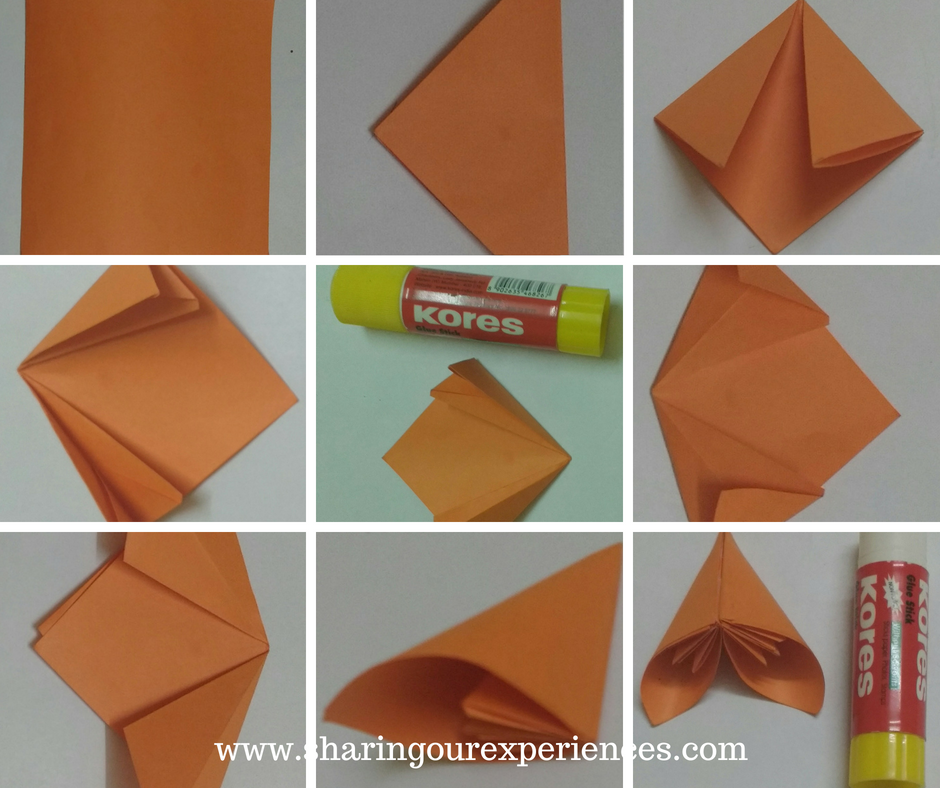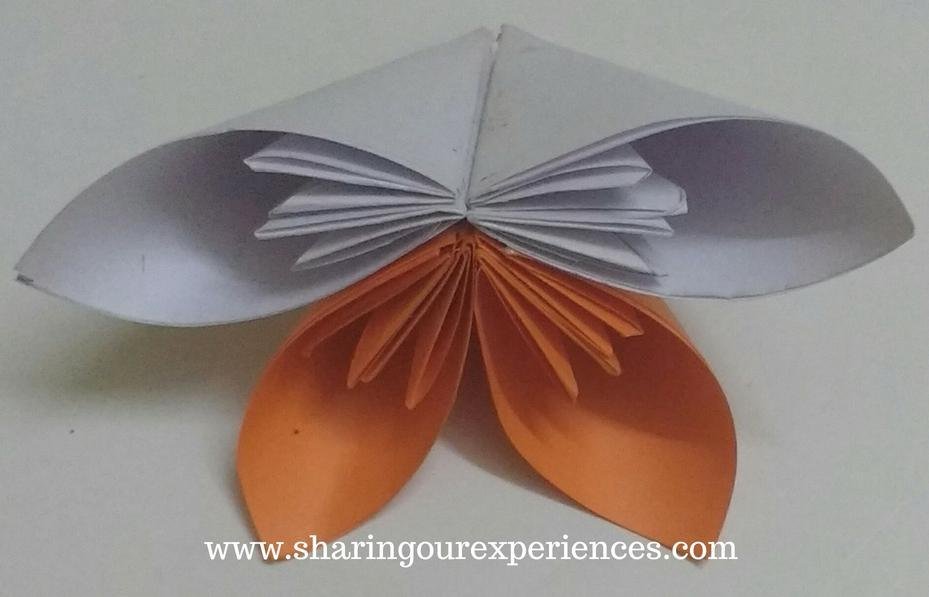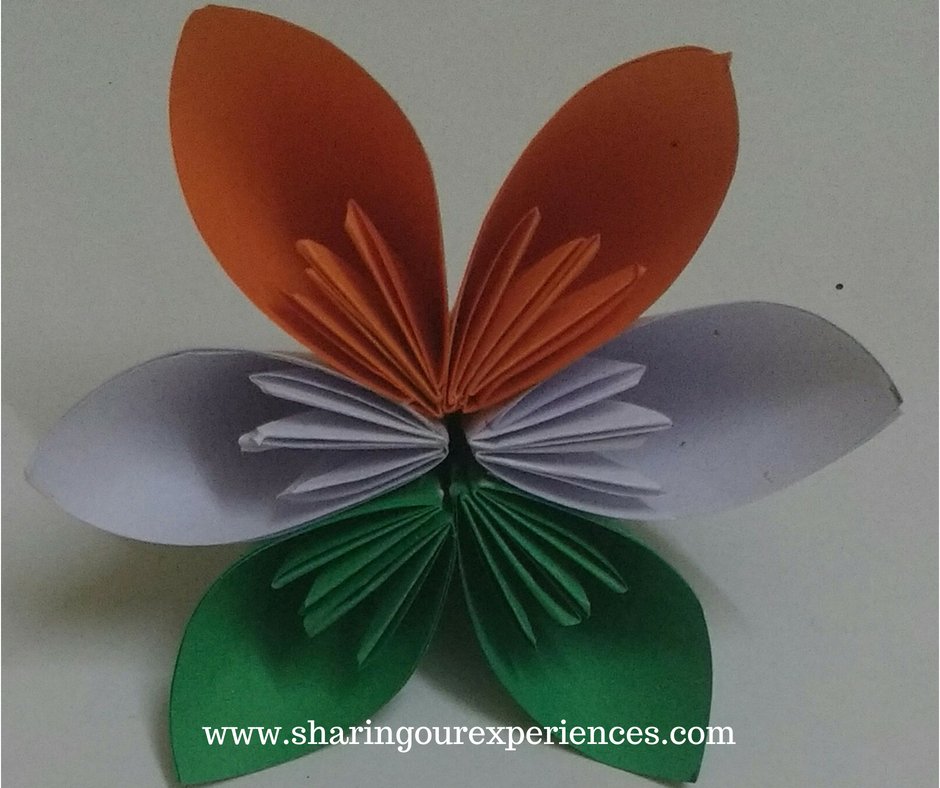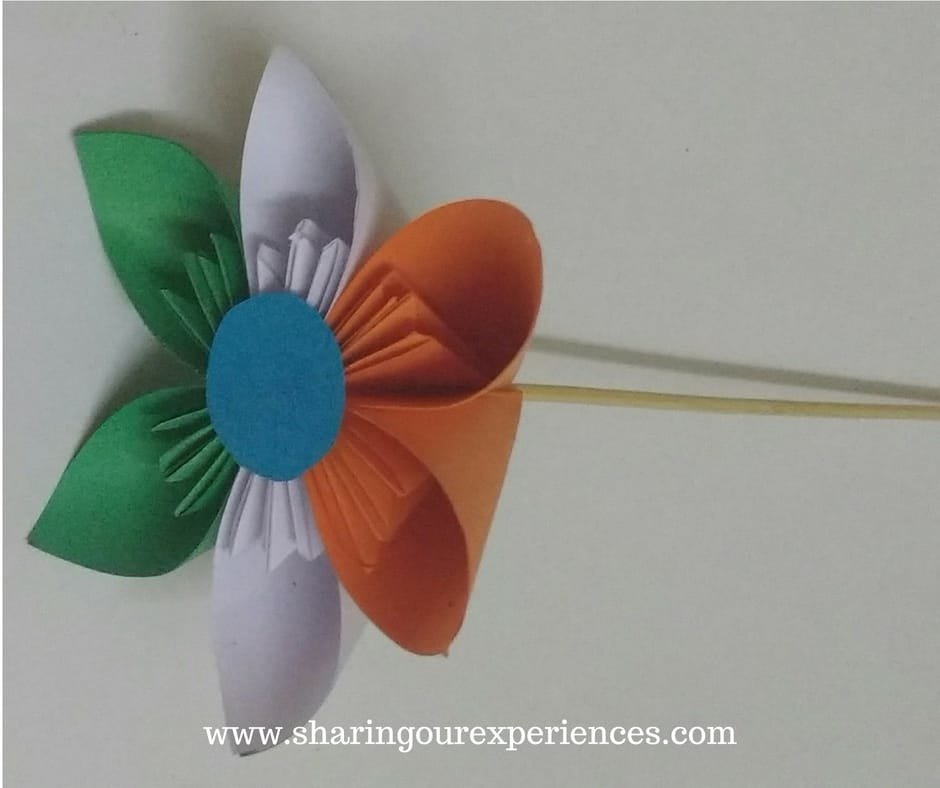 Kusudama Flower is ready ! You can use this easy DIY paper flower to decorate Preschool boards or give as gifts on Indian Independence day and Republic Day
PIN THIS KUSUDAMA FLOWER TUTORIAL FOR LATER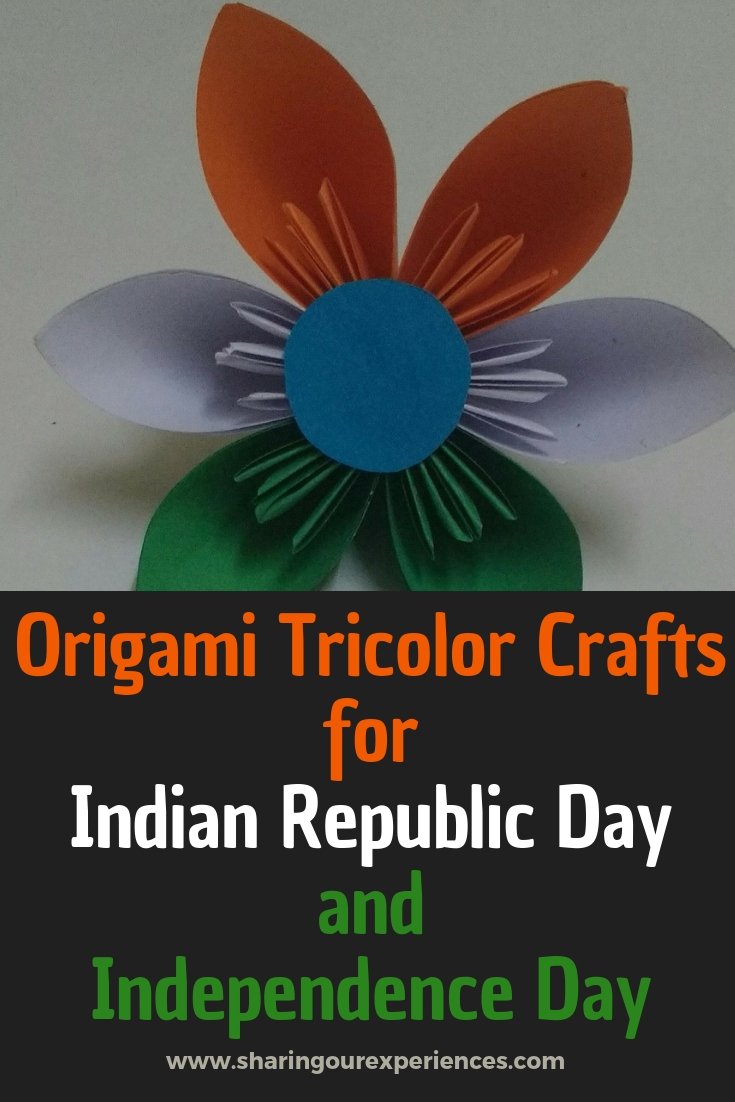 Liked this post ?
You may also want try your hand at this interesting Simple Tricolour Quilled Key Chain | Republic Day and Independence Day crafts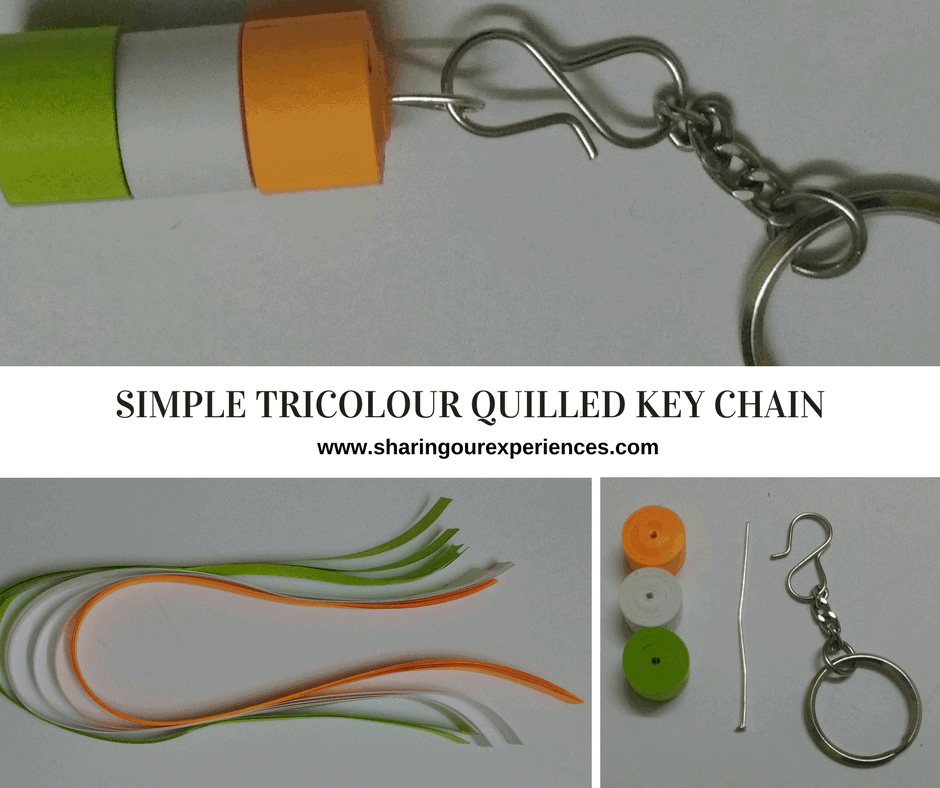 Your Turn Now
In case if you liked this article do show your support by sharing this article.
Like our Facebook Page 
Do you want to share your crafts, parenting tips, stories, toy or book review, let us know by using comments below or mailing us on sharingourexperiencesblog@gmail.com
Add a comment
Don't you find this tricolor flower craft idea interesting and beautiful ? Try it and let me know using comments below. Would love to hear from you.
Easy step by step Kusudama flower tutorial