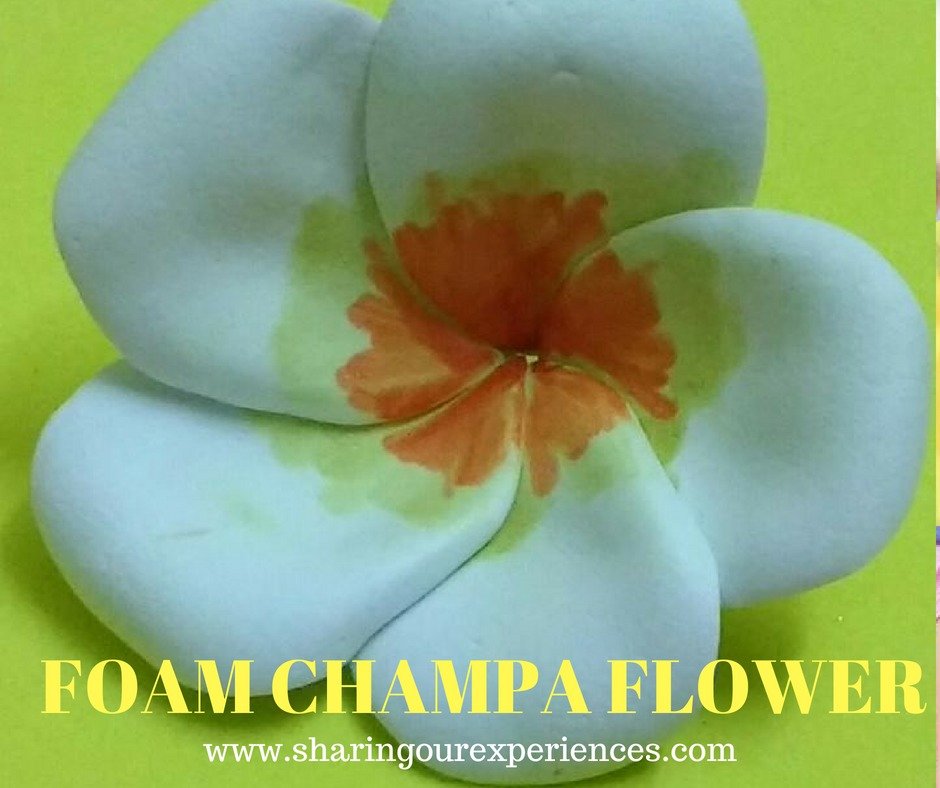 Free step by step crafts tutorial on how to make a white champa with foam sheet. This DIY  foam sheet champa flower would be a unique and wonderful gift to your teacher on occasion of teachers' day. If you are looking for handmade unique teachers' day crafts ideas this can be the one for you. This is super simple and super quick can easily be made with kids.
Materials required to make DIY homemade foam sheet flower Champa
White Foam sheet
Spoon and a stick
Iron box
Yellow and Red markers
Glue
Step by Step tutorial on how to make foam flower Champa
Here is a step by step instructions (with pictures) tutorial on how you can make foam sheet flower.
Step 1: Cut the white foam sheet in the shape of petals.
Step 2: Color inside edge of petals with a yellow marker pen (shown below).
Step 3 : Heat the iron and keep the petals near iron (shown below). It will help you to bend the foam petals gently.
Note – If  you are doing it with your kids, make sure this step is done by you only.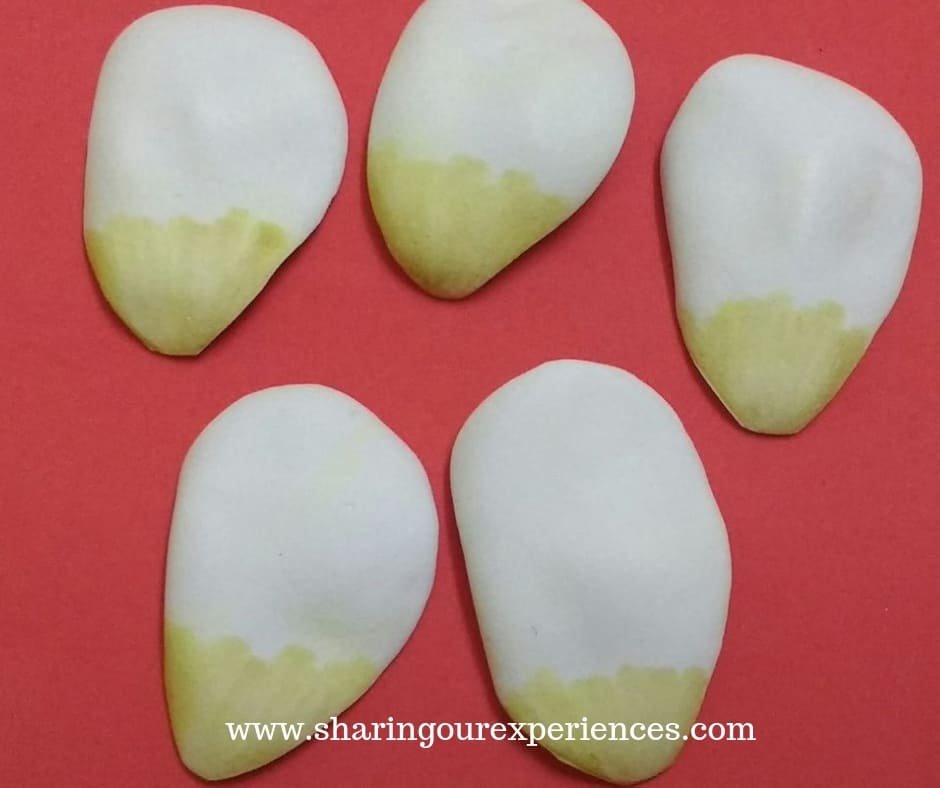 Step 4 : Now the petals look more original, we can paste them to form a flower.
Step 5: After completing the arrangement, to give more colourful effect you can do red color in the middle with a marker.
Your Foam sheet flower Champa is ready !
Don't miss to pin

Liked this post ?
You may also want try your hand on other Art n Crafts Ideas
Your Turn Now
In case if you liked this article do show your support by sharing this article.
Like our Facebook Page 
Stay connected with us using your favorite social media, we can be found on
Do you want to share your crafts, parenting tips, stories, toy or book review, let us know by using comments below or mailing us on sharingourexperiencesblog@gmail.com
Add a comment
Don't you find this Foam flowers craft idea interesting and beautiful ? Try it and let me know using comments below. Would love to hear from you.