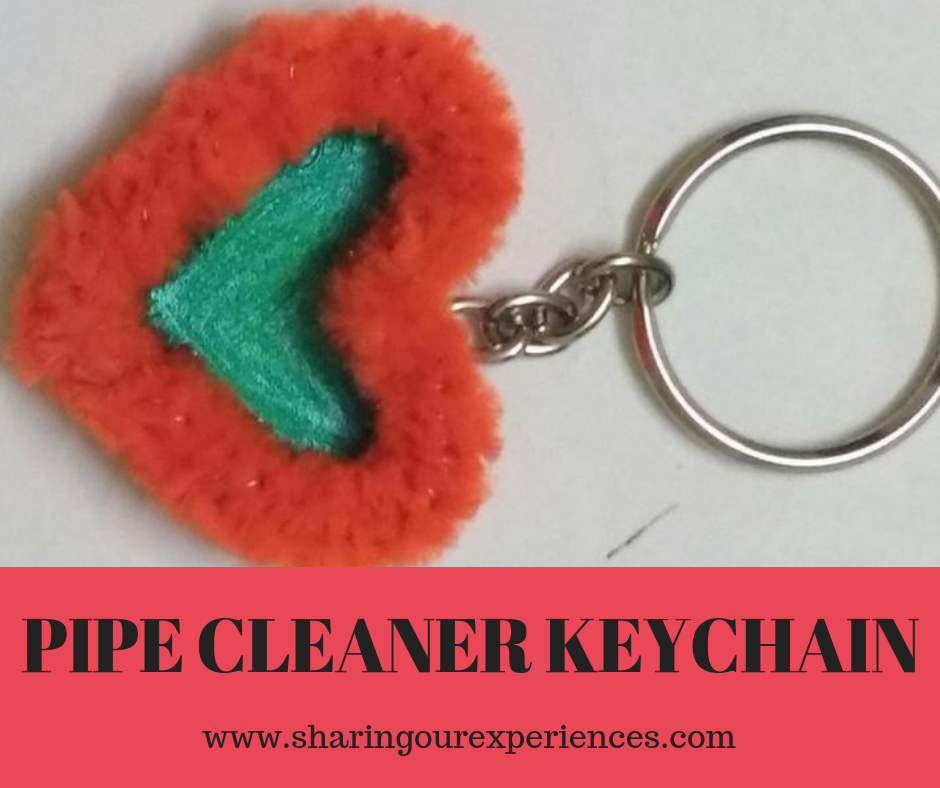 If you are interested in making Key chain with quilled papers  Simple Tricolour Quilled Key Chain
Materials needed for making pipe cleaner Key chain
2-3 pipe colored pipe cleaners
a thin stick
Key chain holder
A small piece of foam sheet
Step by Step tutorial on how to make DIY Pipe Cleaner Key Chain
Here is a step by step instructions (with pictures) tutorial on how you can make key chain with pipe cleaner.
Step 1: Roll the pipe cleaners to a thin stick ( I used knitting needle) and make two thick pieces (as shown below).
Step 2 – After step1 take out the stick and pipe cleaners will look like below.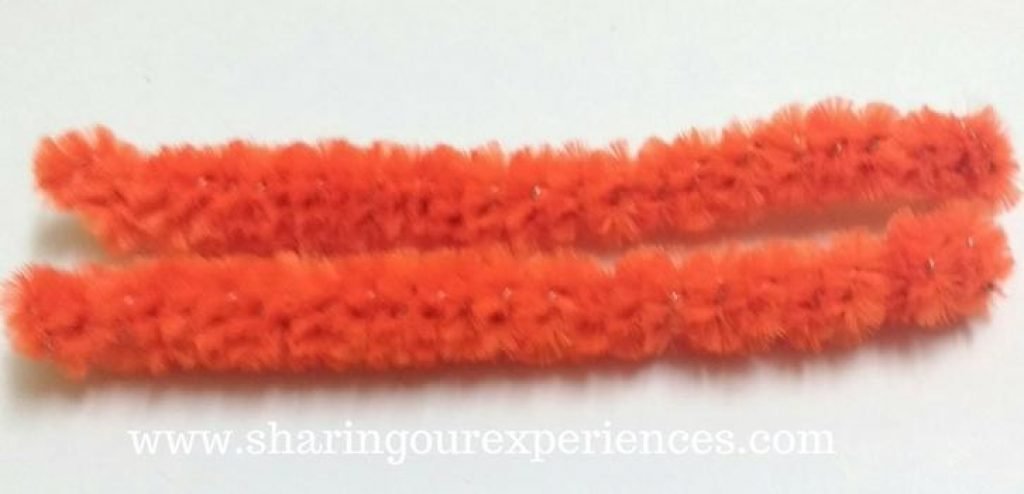 Step 3 : Insert a pipe cleaner through the rolled pieces

Step 4 : Now you need to make a heart shape thus bend it accordingly (shown below).

Step 5 : Remove the the extra part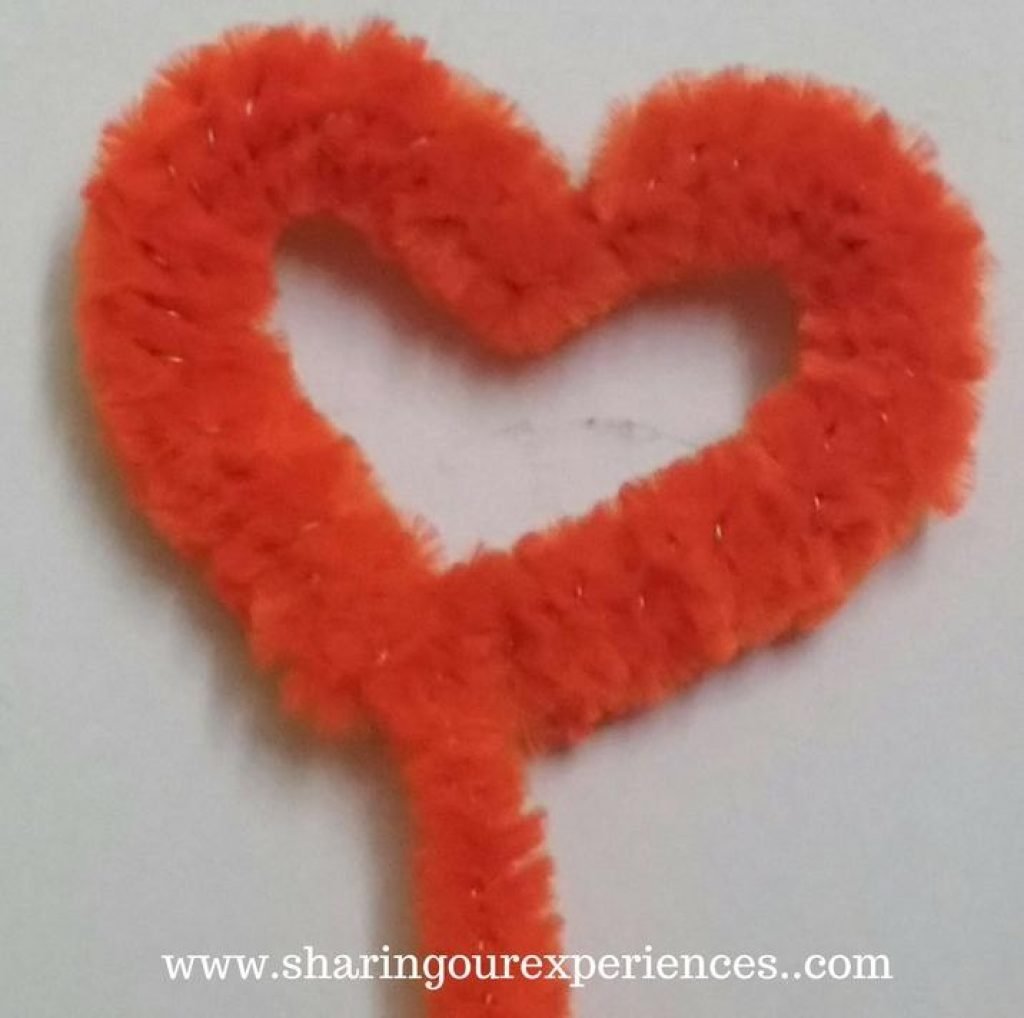 Step 6 : From a foam sheet cut the heart shape of the same size and paste it in the middle of the heart you made with pipe cleaners.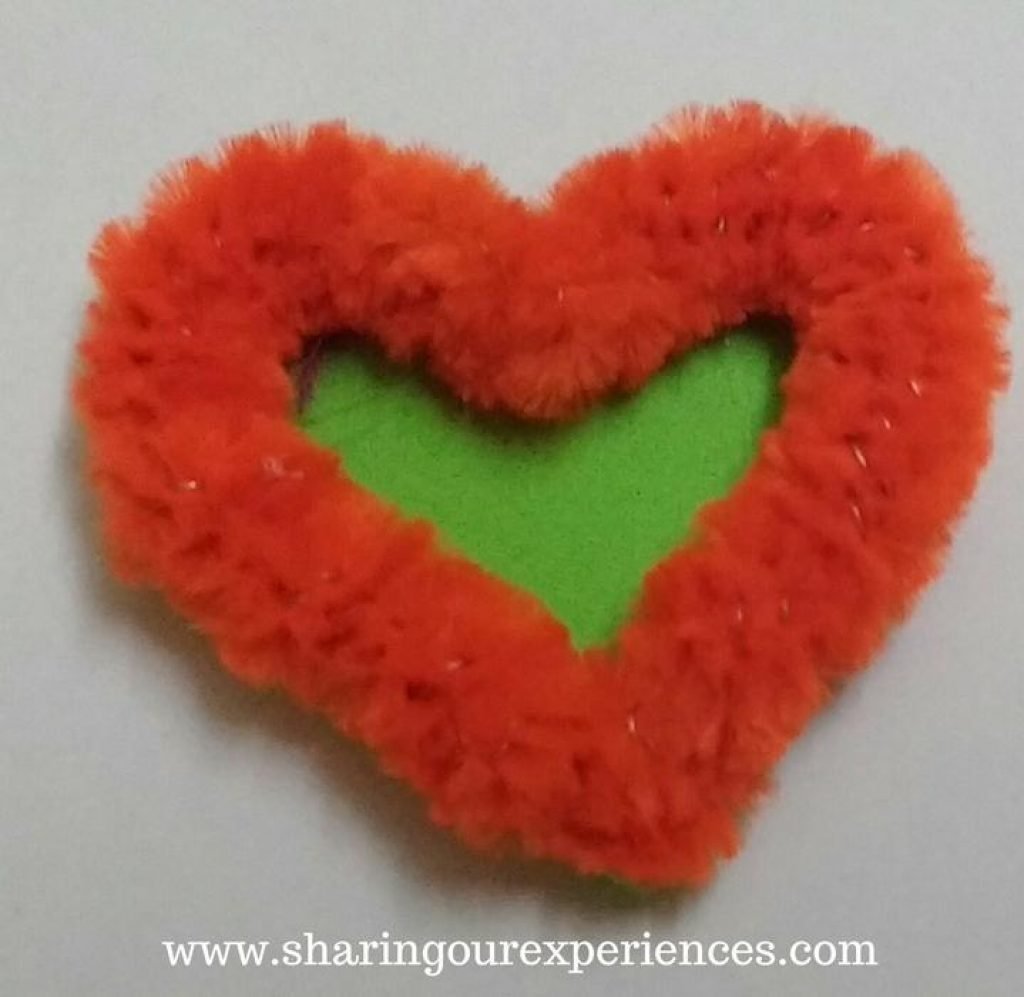 Step 7 : Now take the key chain ring and tuck it with the heart you created in step 6 .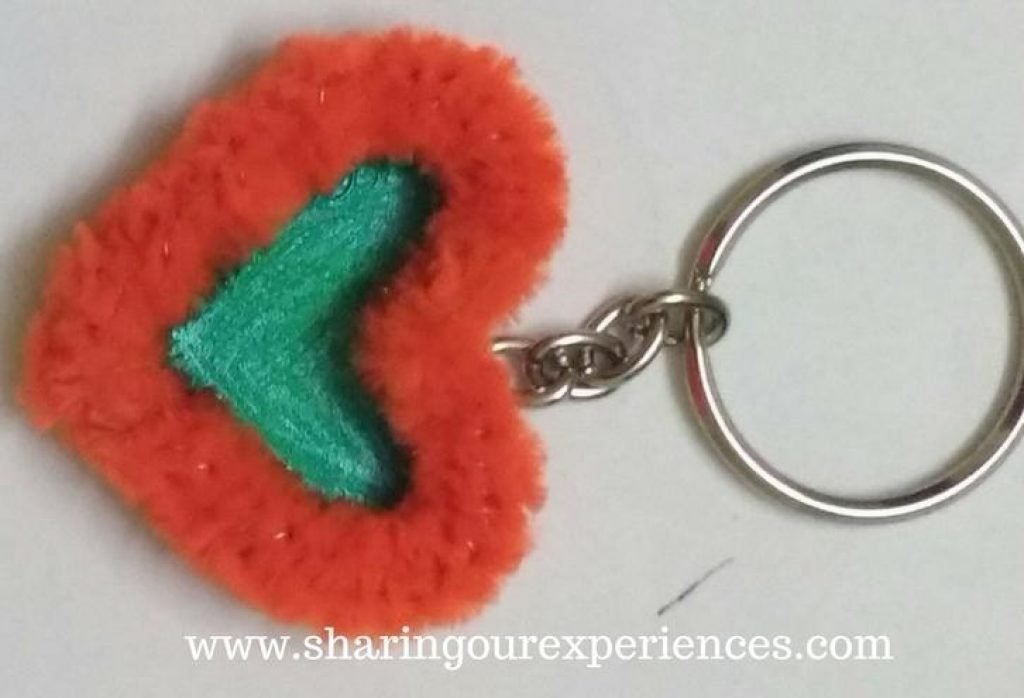 Our Pipe cleaner key chain is ready, we can also write some personalized message in the chart paper for the one who we are gifting this. I am going to write "Happy Teacher's Day" 🙂
Stay in with us for more Teacher's Day Craft Gifts.
Happy Teachers Day !!
Don't miss to pin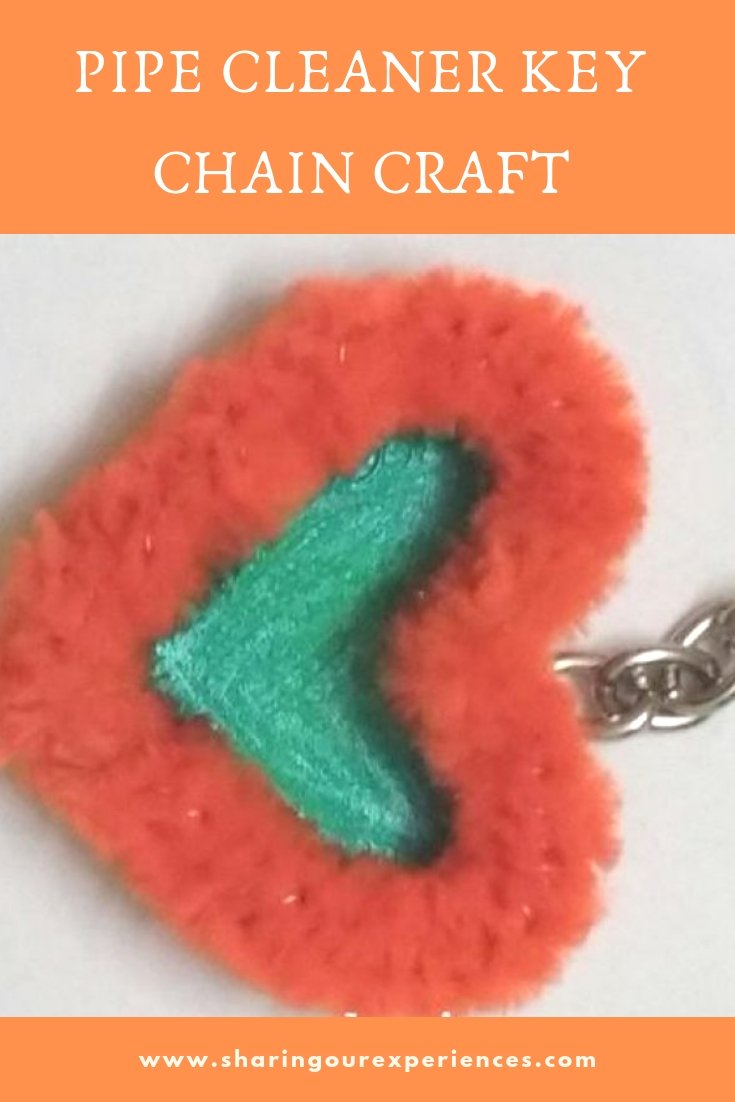 Liked this post ?
You may also want try your hand at this interesting Tricolor Bird craft for kids with Paper
Your Turn Now
In case if you liked this article do show your support by sharing this article.
Like our Facebook Page 
Stay connected with us using your favorite social media, we can be found on
Do you want to share your crafts, parenting tips, stories, toy or book review, let us know by using comments below or mailing us on sharingourexperiencesblog@gmail.com
Add a comment
Don't you find this pipe cleaner key chain craft idea interesting and beautiful ? Try it and let me know using comments below. Would love to hear from you.