Free Halloween Coloring Pages pdf Printable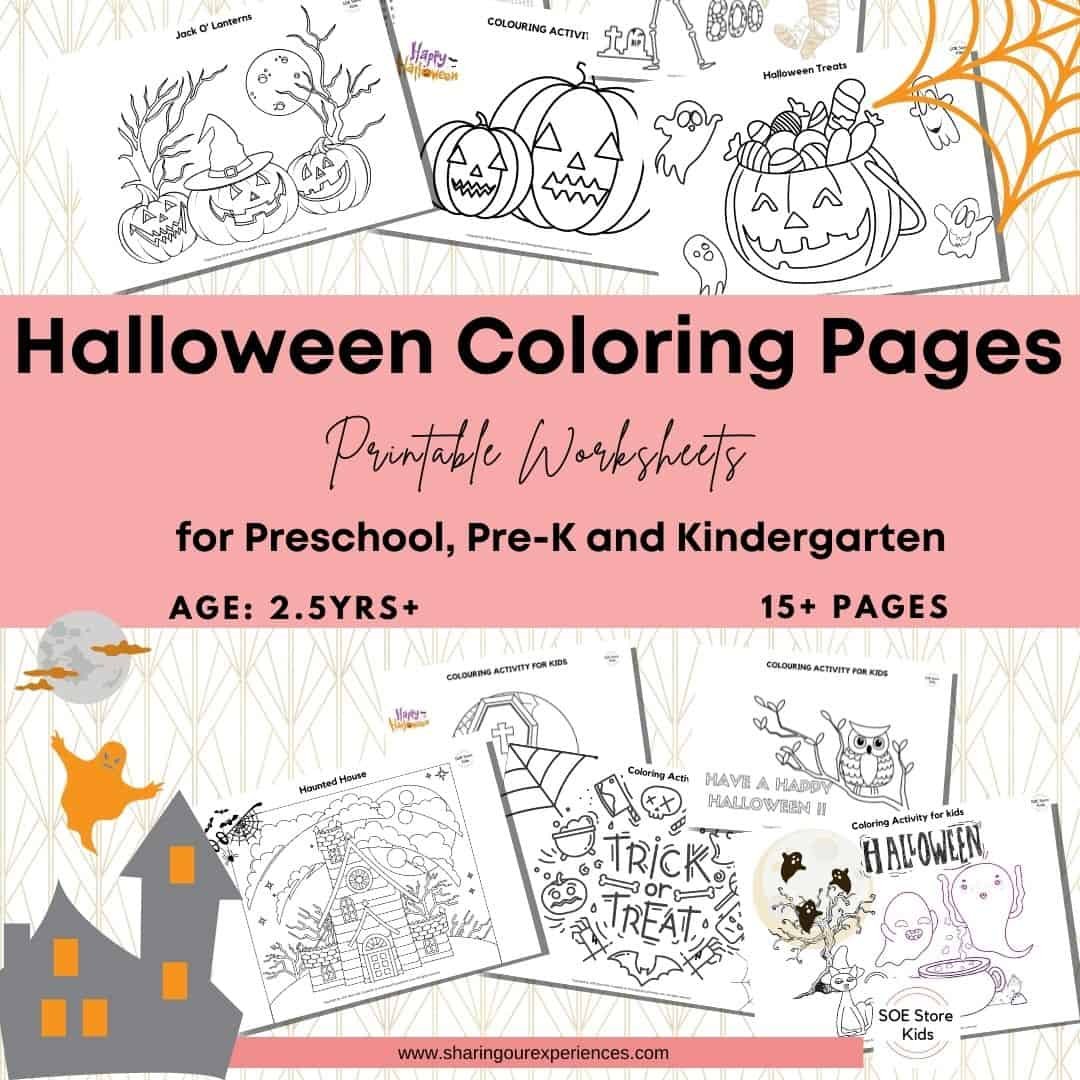 Let's color something creepy, something fun or smething cute this Halloween with free coloring pages. It has something for everyone starting from bats, witches, sugar skulls, jack-o-lanterns and many more.
Halloween is going to be here soon, and is definetely the favorite time of the year for kids.
There are so many elements of halloween that you would like to include in your theme work.
We made this series of halloween coloring pages for you and hope you like them and use them in multiple ways possible. We always try to make simple to some elaborate details, so that there's a little of something for everyone. Everytime i give coloring pages to my son, I always end up picking one myself. I would encourage everyone to join in the coloring sometimes. It's really fun and relaxing, plus its also a key to some family time together.
Use the download button for the free PDF download!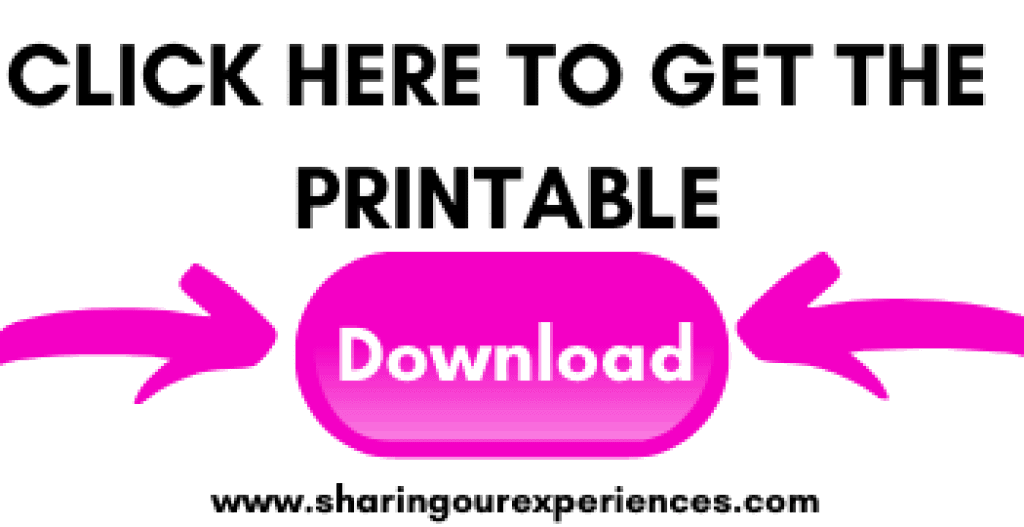 Here, is some Halloween elements printable to download and use a puppets or for some Halloween classroom decor.
If you are looking for some witch coloring pages then you can add this one in your collection. She is the cutest witch you might have ever seen. So, don't go by her cute looks as she is busy brewing some mischief.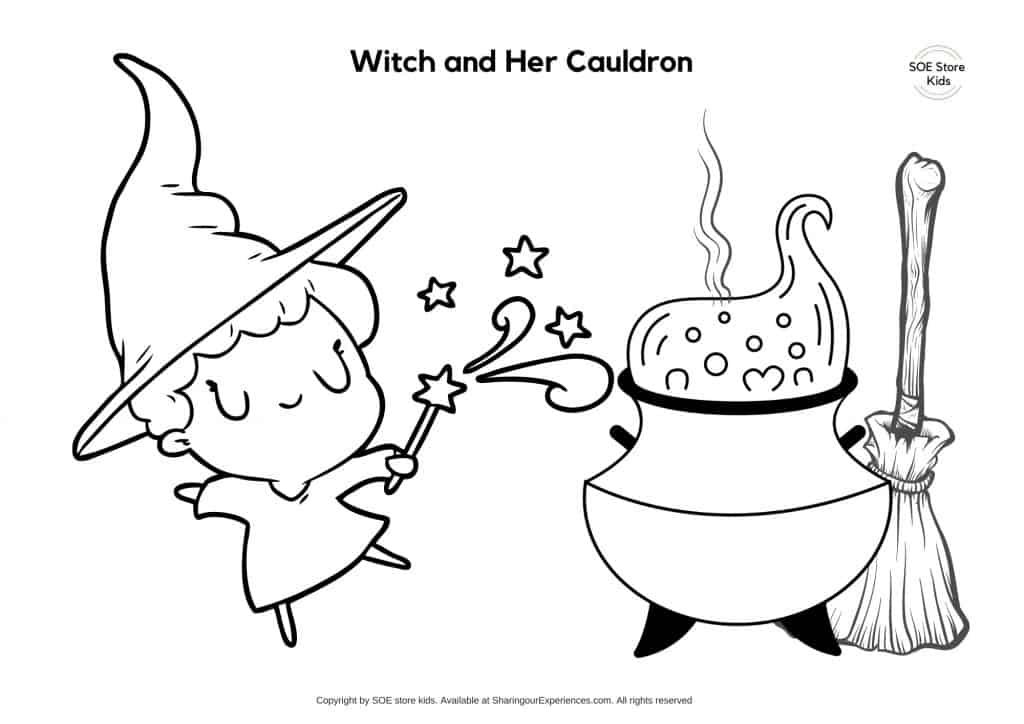 Here, is a pumpkin waiting to be decorated as per your child's imagination.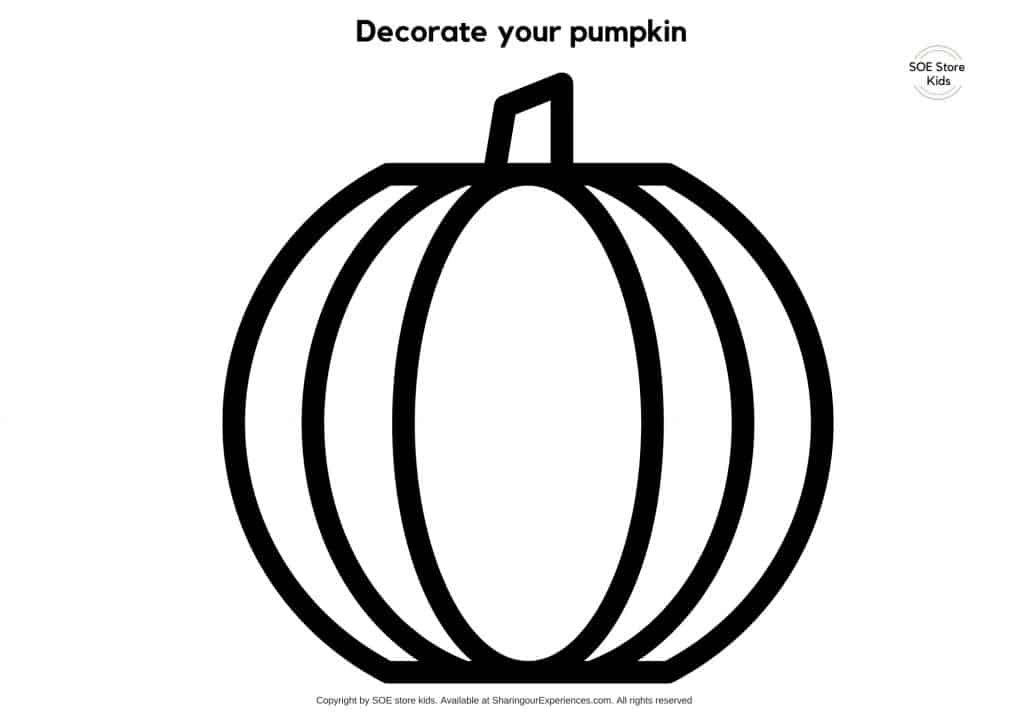 Spooky Jack O' Lanterns coloring pages giggling to make your halloween cheeky.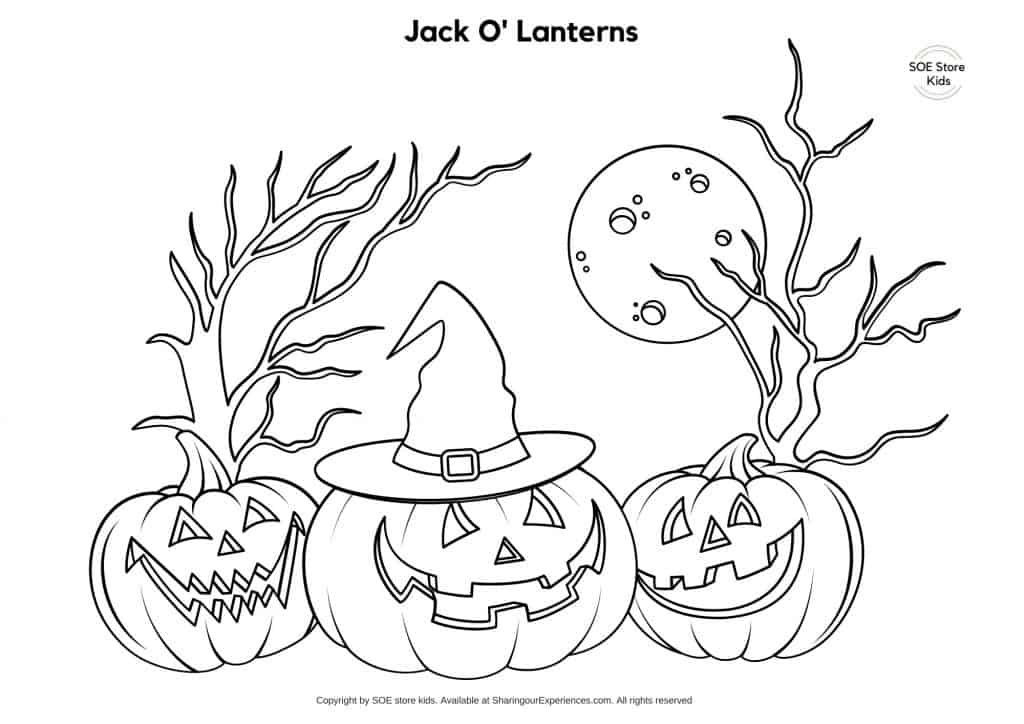 This halloween coloring sheet for preschoolers is ideal to identify the different emotions that the preschooler is struggling to understand. Color the Pumpkin moods in appropriate colors.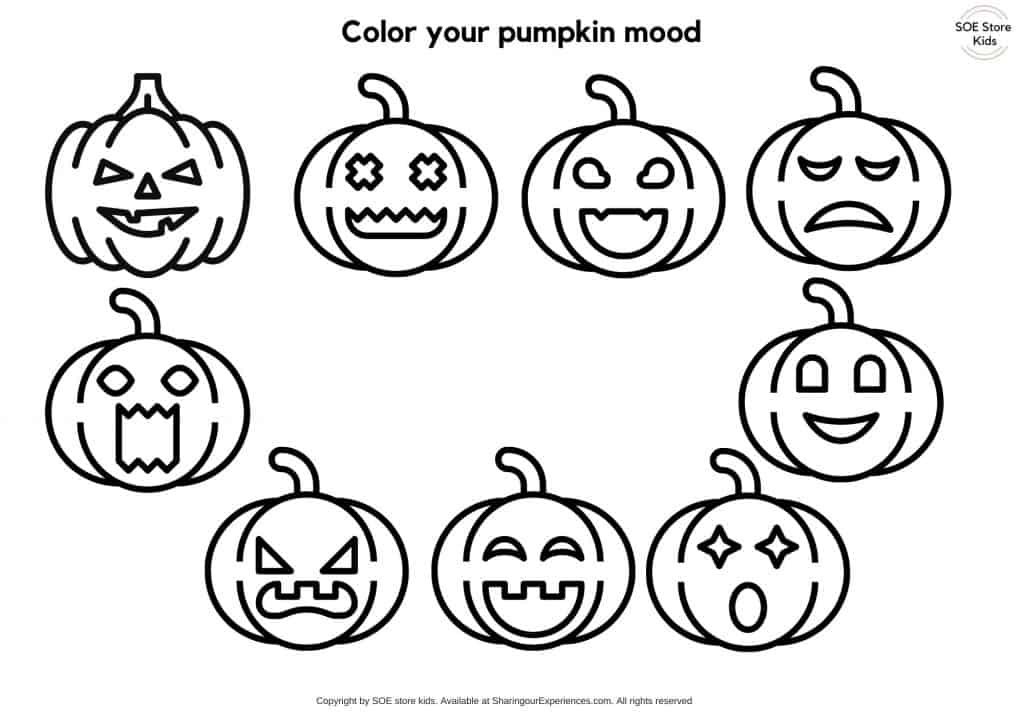 Here's a sweet little pumpkin who has some treats to share!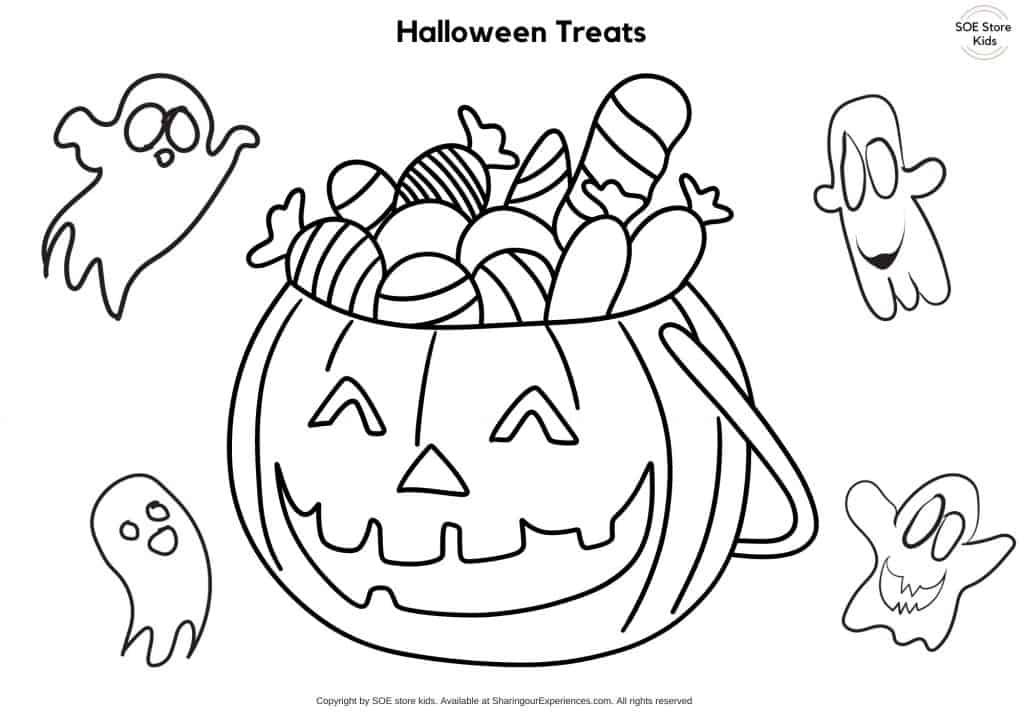 Halloween is also celebrated as Day of Dead in Mexico. Here, is a sugar skull coloring page.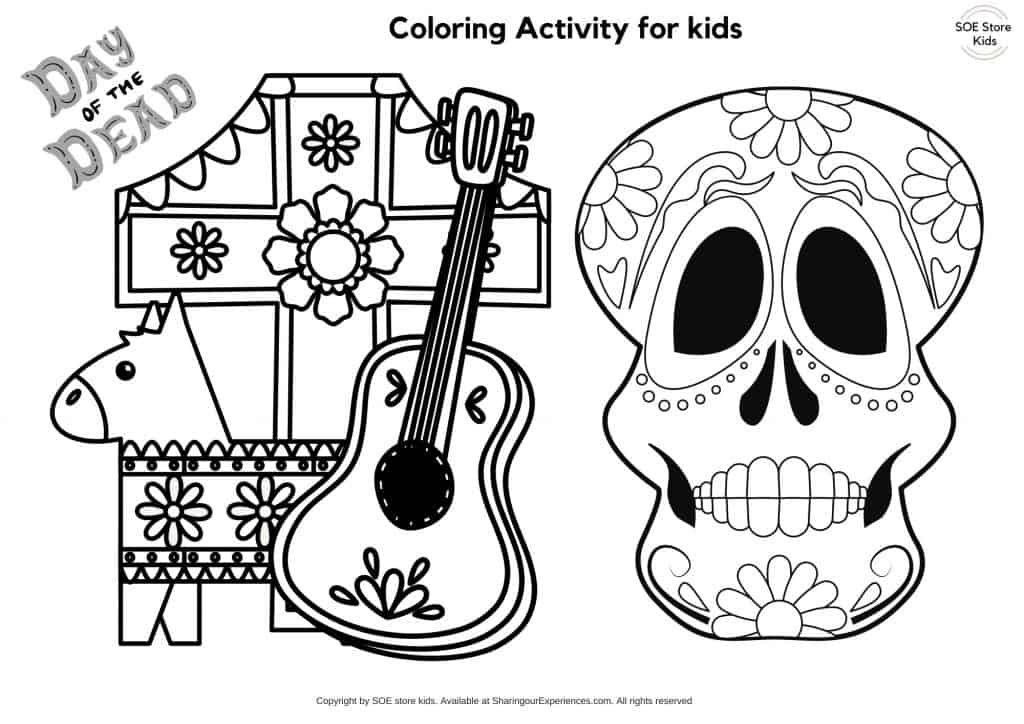 Ghost coloring pages are a popular type of Halloween coloring sheets which is loved most by little kids after watching the friendly Casper movie. Here, are some cute ghosts brewing something spooky or delicious. let's color and find out!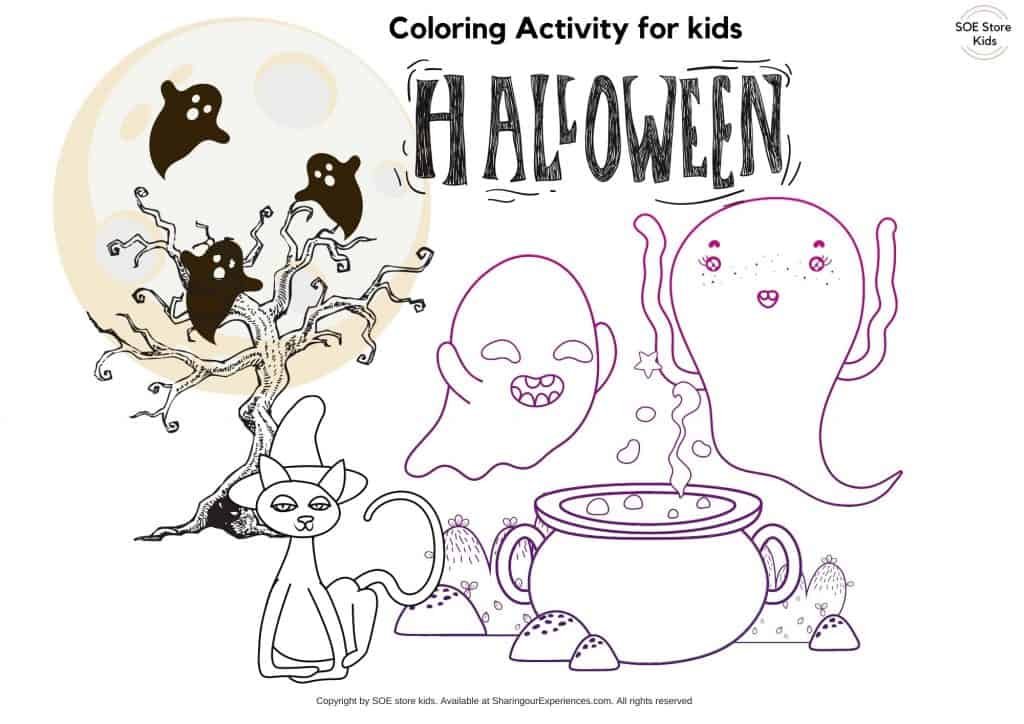 Trick-or-Treat coloring page is perfect for inspiring creativity on a holiday that's dedicated to thinking outside the box! This will definitely get you into the Halloween spirit right away. Simply download them and grab your crayons.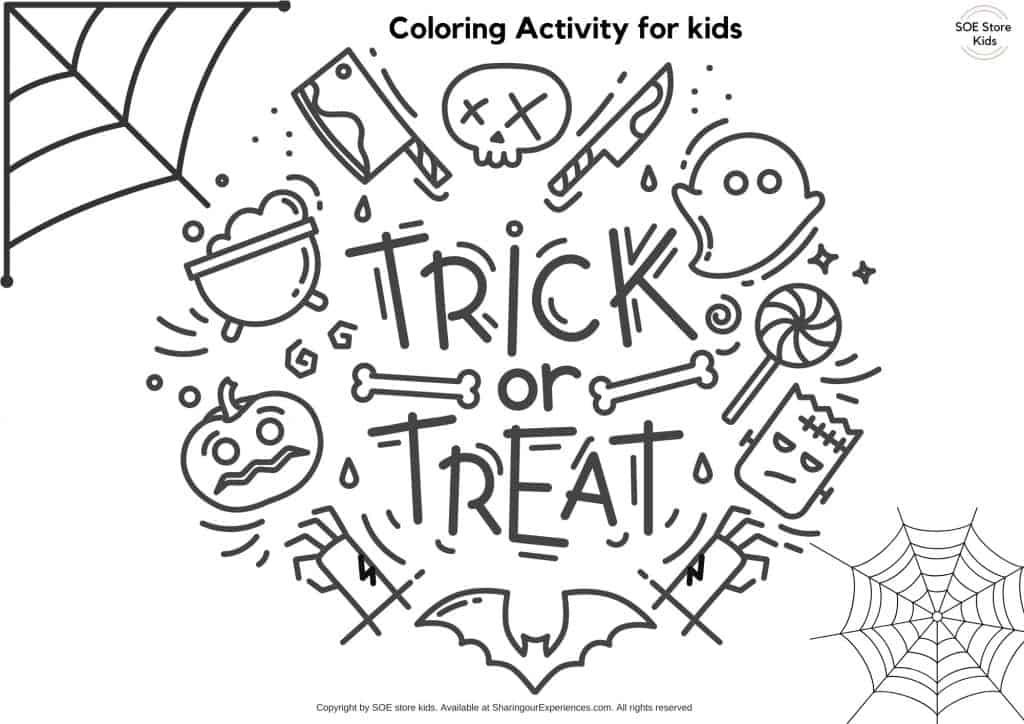 This one's such a cute owl coloring page which is perfect to use as a Halloween greeting card.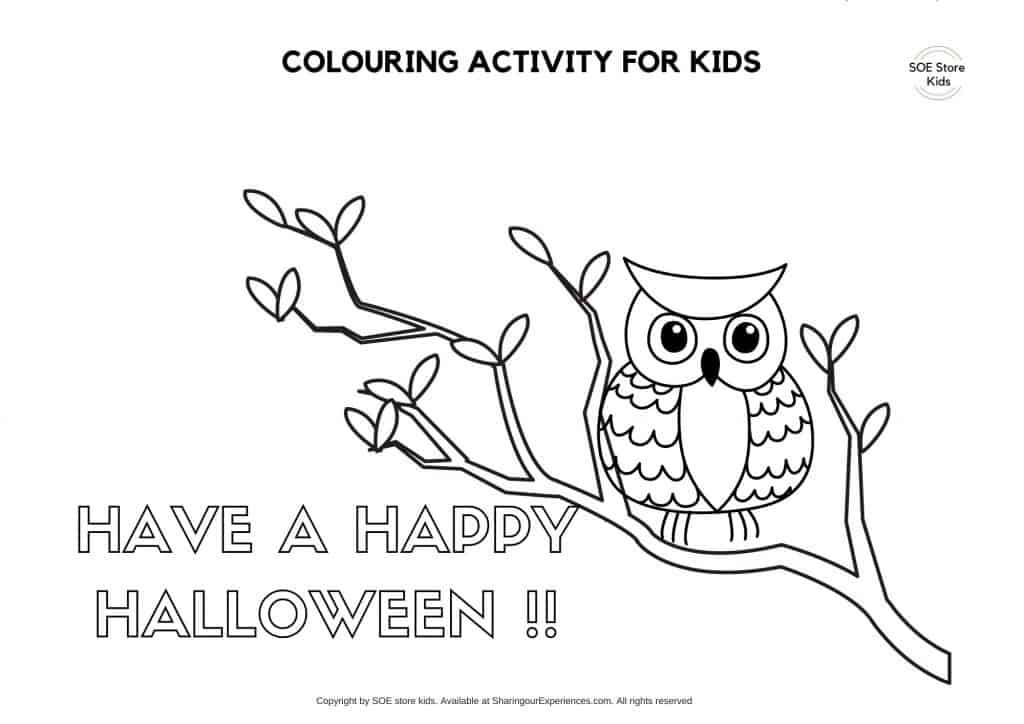 You can use this coloring page for personalized Halloween gift tags or as Halloween thank you cards. Just color and share with your loved ones.
Who doesn't like cute little monsters? beware they might look cute and sweet but there's a lot of mischief hidden behind the cuteness.
Our little vampire and vampirina inviting you to their Halloween party at their enchanted garden. Won't you join us?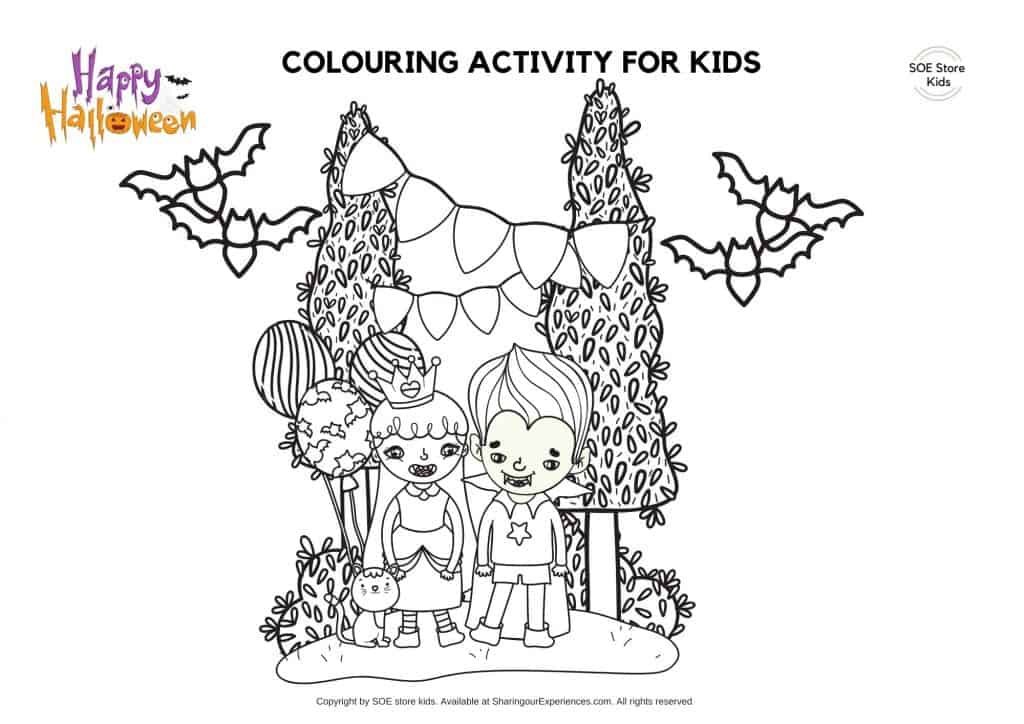 Here, is a cute vampire coloring page who knows how to have fun. You can use this as a greeting card too. Little kids specially the toddler would love this little vampire.
Oh no! Our trick or treaters are about to visit a haunted mansion. Color the mansion first to show them how haunted this house is.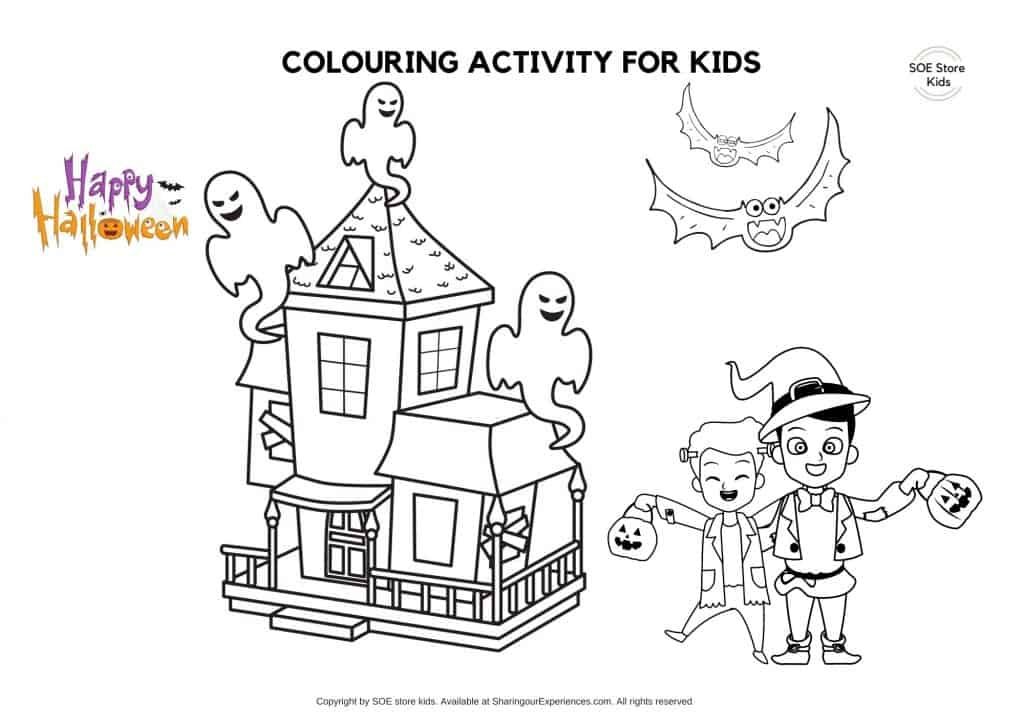 This cute Halloween coloring page scene is full of grins. It's a cute trick-or-treat Halloween printable that you can use as a party activity.
A simple Jack O' Lantern Pumpkin Coloring page to let your child's creativity flow. Color it in rainbow colors or doodle in it. Create the best Halloween pumpkin you can.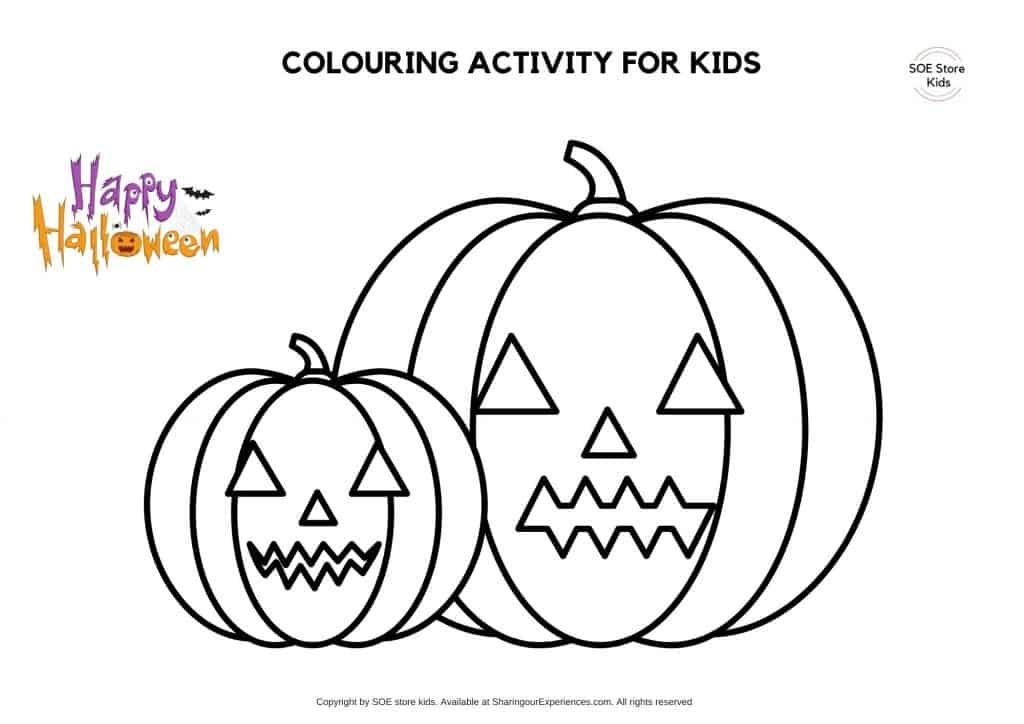 Every kid has a haunted house story on Halloween. Due to pandemic its difficult for kids to have trick or treating. Color this Haunted mansion and use it as background to Halloween storytelling.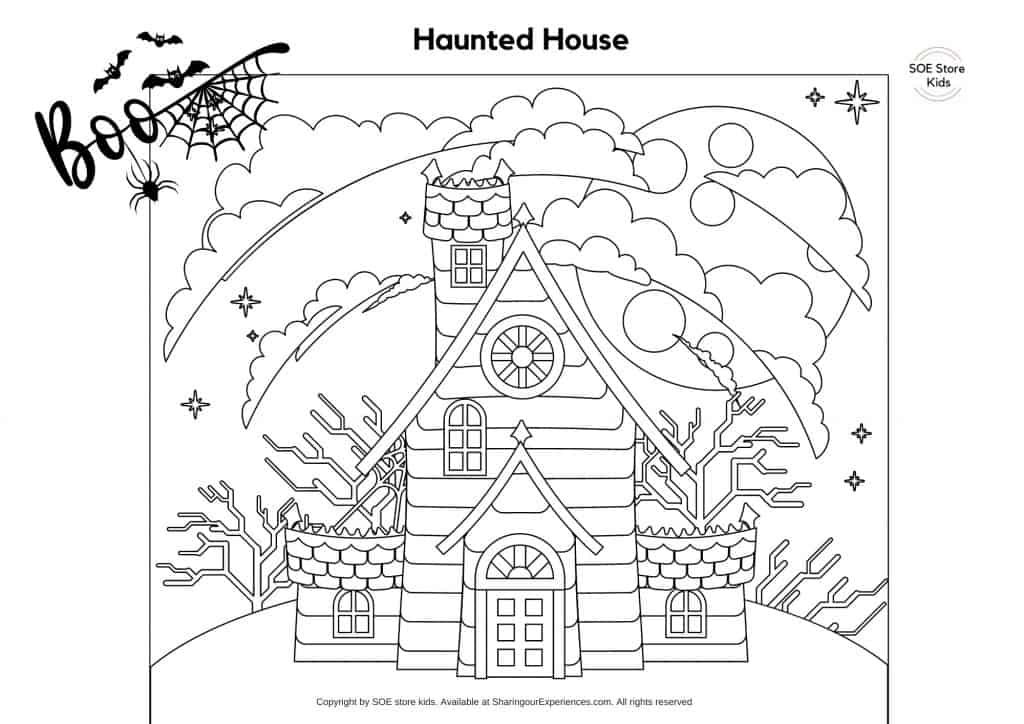 This dance coloring page is perfect for your Halloween themed Preschool activity. Halloween Dancing Skeleton Bones and mummy Coloring Page would definitely add lots of giggles to coloring time.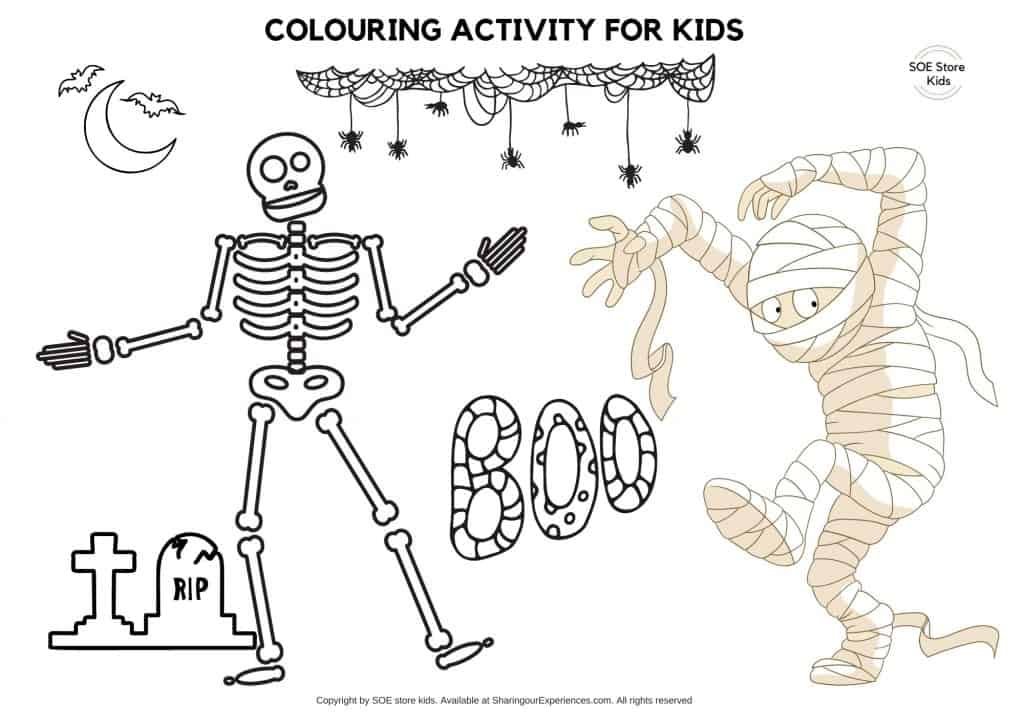 These are not the scary Halloween coloring pages but fun and cute ones which would bring in happy memories rather than nightmares. These would be great handouts at Halloween parties for kids or you can use it classroom.
You can download the PDF here