Check out these super simple Christmas Snowflake Ornament with Popsicle Sticks. This year make handmade Popsicle sticks Snowflake Ornaments with your kid for Christmas decorations 🙂 ..
---
In this Article
---
Super Simple Christmas SnowFlake Ornament with Popsicle Sticks
Christmas is just around the corner and we all are super busy in getting ourselves ready to celebrate the festival of kindness, love and sharing in a most joyous way. You can make stick ornaments with your kids, It can be a wonderful christmas crafts for kids.
When you prepare yourself for festivals and rituals its a good idea to involve your kids in doing preparations and let them enjoy and feel the essence of festival. That way they can understand about the festival and can enjoy it to its full.

So here is a super simple Christmas snowflake ornament made with popsicle sticks which you can try with your kid.
Materials required to make a snowflake ornament
Ice-cream Popsicle Sticks ( 3-4 sticks)
Colours (preferably white)
Paint Brush
White ribbon or round fiber glasses
Glue
Scissors
Process to make a Christmas snowflake Ornament
Take 3 or 4 popsicle sticks and paste them to form a snow flake shape. Keep them aside for a while.
Paint white colour on the popsicle sticks and let it dry.
Then paste white ribbon or white fiber glasses on it and then keep it aside and let it dry.
Your popsicle sticks snow flake is ready. It's a lovely stick craft loved by kids. Decorate it on your Christmas tree and sing Christmas carols.
Don't miss to pin

Watch this space for more such Christmas Craft ideas for kids. Happy Crafting !!
Liked this post ?
You may also want try your hand at these interesting Christmas tree craft ideas for toddlers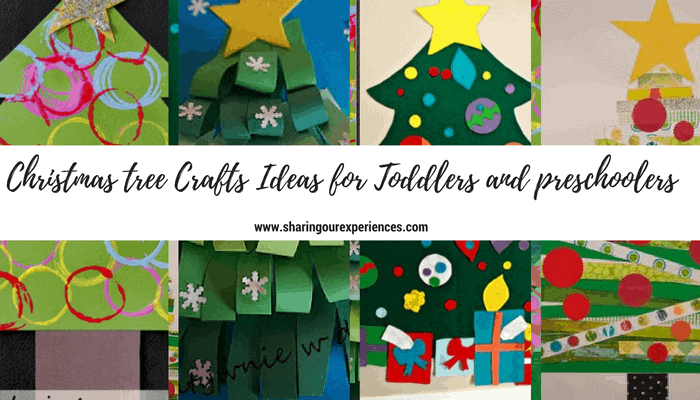 Your Turn Now
In case if you liked this article do show your support by sharing this article.
Like our Facebook Page
Stay connected with us using your favorite social media, we can be found on
Do you have any parenting tip or kids crafts and activities that you would like to share with the world. Mail us at sharingourexperiencesblog@gmail.com
Add a comment
Don't you find this Cute and easy Snowflake Christmas craft idea interesting and beautiful ? Try it and let me know using comments below. Would love to hear from you.