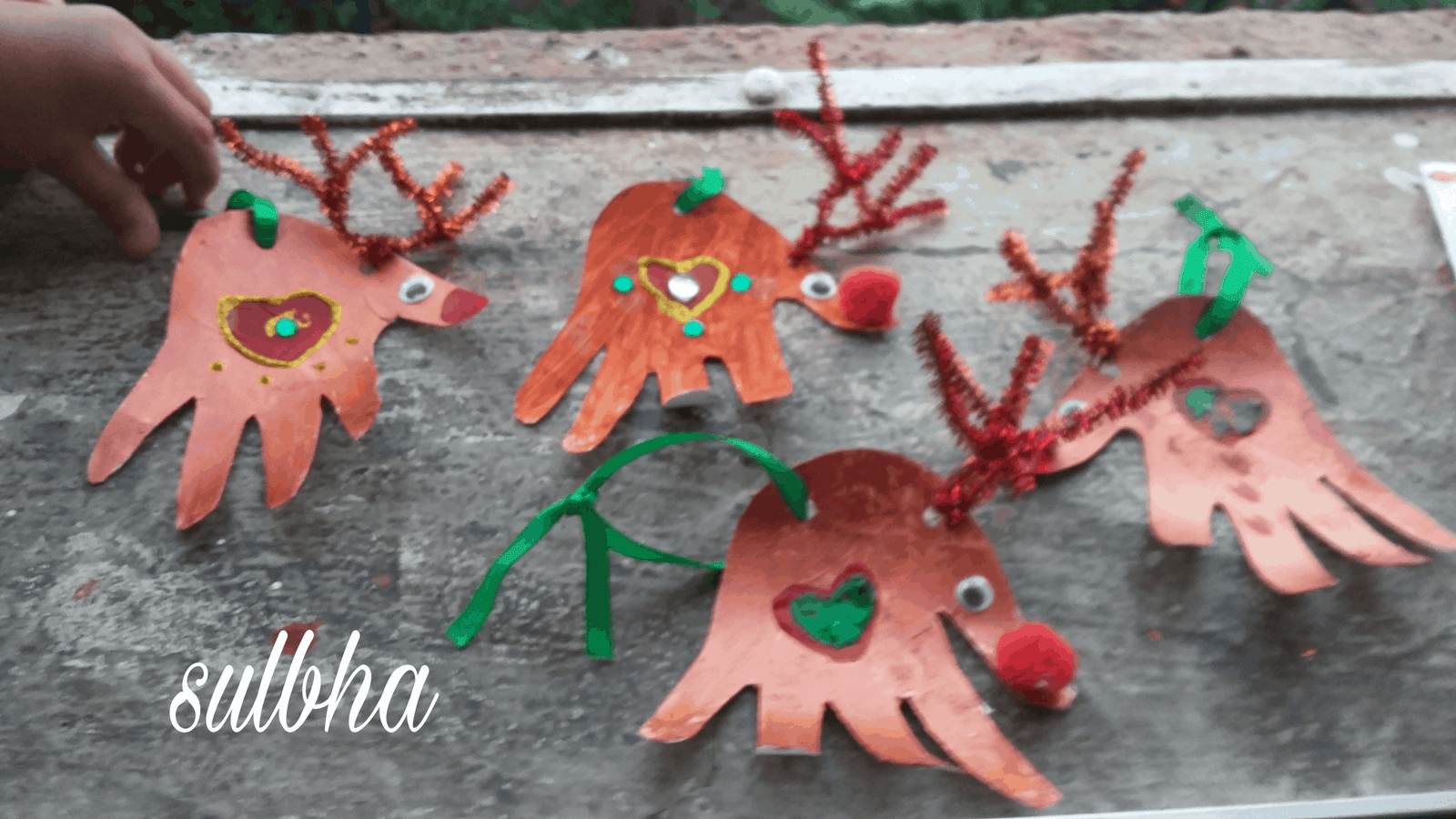 Today we are going to learn how to make easy DIY Reindeer Hangings – an easy homemade Christmas Ornament.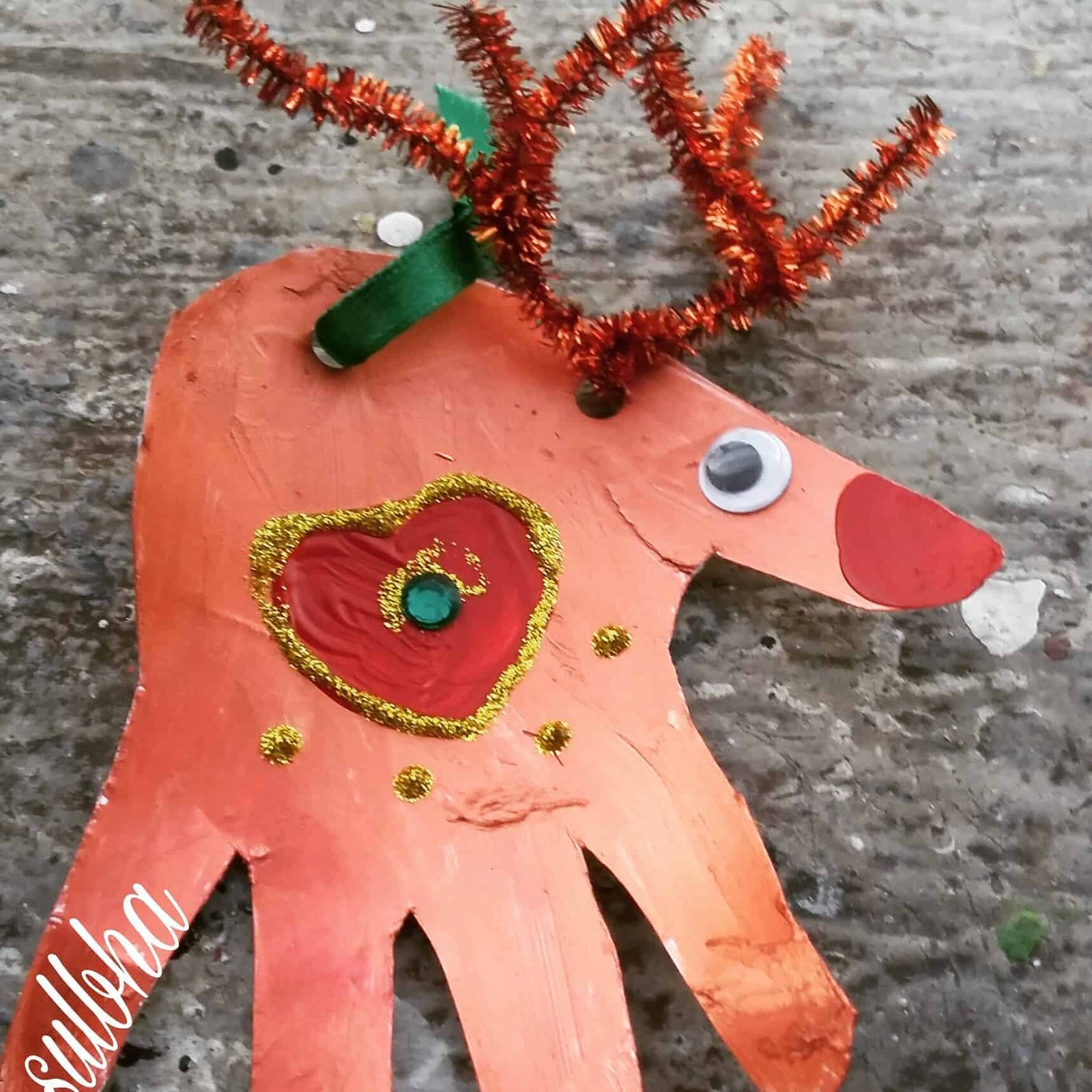 This being Christmas season and holiday season we are all looking for easy crafts to keep our toddlers and preschoolers engaged. And we do not really need a reason to craft. Do we ?
Sharing below a very easy peasy Christmas or holiday craft activity that you can do with your toddler or preschoolers to keep him happy and engaged. This activity is an excellent way to inculcate creativity and refine fine motor skills in toddlers.
Material you will need to make Hand Paper print Reindeer Hangings
Colours
Eyelets
Glitters
Glue
Chart paper
Pompom
Pipe cleaner
How to make DIY Reindeer Hangings Christmas Ornaments
1. Take a print of palm of your kid.
2. Cut it and then color it brown or you can directly use brown paper for cut outs.
3. Now paste eyelets.
4. Make horns with pipe cleaners
5. Decorate with glitters and with a punching machine make hole and tie a ribbon
6 Let it dry
Once dried your reindeer hangings are ready. You can use them either for gifting or decorating your Christmas tree.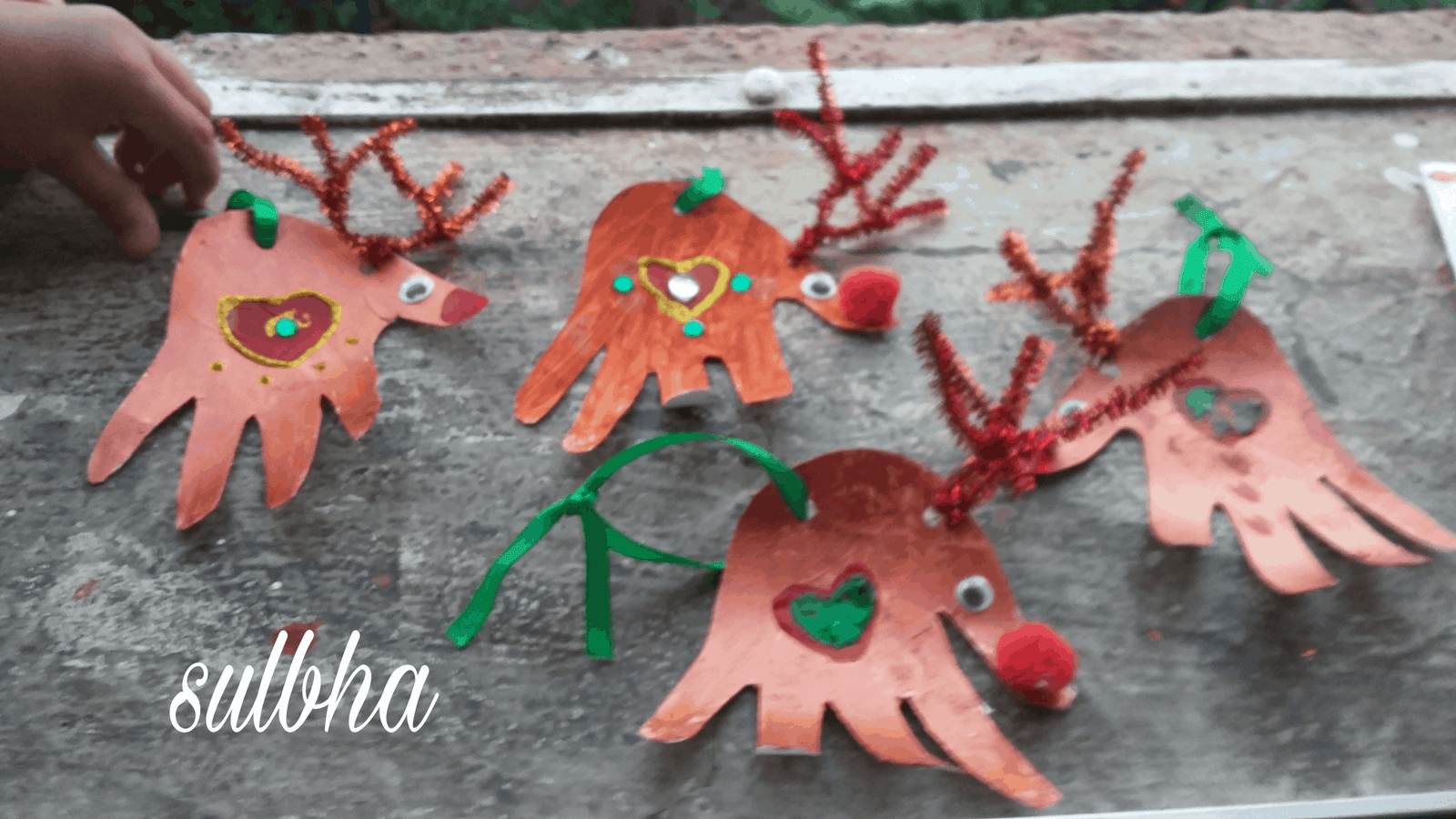 This is a very easy homemade Christmas Ornament that you can make with your toddlers. Watch the twinkle in his eye when he hangs his Reindeer ornaments on the Christmas tree.
Hope you enjoy making it..Happy crafting
Don't miss to pin

Liked this post ?
You may also want try your hand at this interesting How to make 3d paper stars from newspaper
Your Turn Now
In case if you liked this article do show your support by sharing this article.
[shareaholic app="share_buttons" id="27265281″]
Like our Facebook Page and Stumble It!
Stay connected with us using your favorite social media, we can be found on
Add a comment
Don't you find this crepe paper flowers craft idea interesting and beautiful ? Try it and let me know using comments below. Would love to hear from you.