Check out this super easy Christmas Snowman Craft for kids. Its easy enough for toddlers to make and you can use it as a Christmas Ornament too. It is a wonderful craft idea can be used for Christmas decorations.
---
In this Article
---
Hello friends, few days back we made some Popsicle Sticks Christmas Ornaments and now we are in the making of our sweet little snowman.
This sweet little snow man is super easy and super quick. So if you have a toddler or preschooler then try it with them, they will definitely enjoy making this.
Super easy Christmas Snowman Craft for kids
Christmas is celebrated in the year when there is chilling winters and snow fall. When there is snow fall kids love to make snow mans. Thus, snow man is an important Christmas Ornament. It gives the message of chilling winters and its happy smile spreads love and happiness. So, if you are looking for some easy Christmas crafts for kids it can be one for you.
Materials required to make a Christmas snowman craft
White cotton balls
Chart paper (black, white and red)
Buttons or beads
Fevicol or Glue
Red Ribbon
Scissors
Process to make a snowman
From the white chart paper cut one small and one little big circle. Small circle will be the face of a snowman and big circle will be the body of snowman.
Paste the two circles to form a complete body.
Take cotton balls and start pasting to form a white body of snowman.
Note – We didn't have small white cotton balls thus with cotton roll we made small cotton balls.
4. From black chart paper cut two small circles to make the eyes of snowman, cut two hand shapes for snowman and of course a smart black hat for our cute little snowman. Paste them accordingly.
Note – Instead of paper cut eyes you can also paste googly eyes.
5. From red paper cut a tiny circle to form a cone shape nose for snowman. Or you can simply paste a small triangle shape nose.
6. From red thread make a smiley mouth of our little snowman.
7. Tie a red ribbon around the neck to form a scarf of snowman because its chilling thus he needs warm scarf around his neck.
8. Paste coloured buttons or beads to give a smart look to our snowman.
9. Paste a loop of ribbon so that you can hang it on your Christmas tree. And thus it can be used as a Christmas Ornament.
Your cute little snow man is ready. Play with it or decorate it on your Christmas tree.
Watch this space for more such Christmas Craft ideas for kids. Happy Crafting !!
Don't miss to pin

Liked this post ?
You may also want try your hand at these interesting Christmas tree craft ideas for toddlers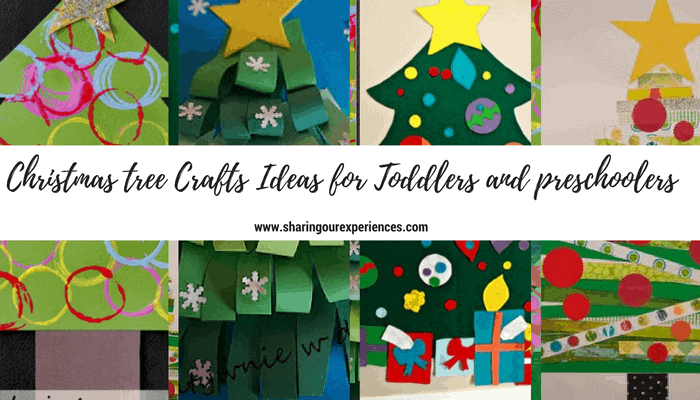 Your Turn Now
In case if you liked this article do show your support by sharing this article.
Like our Facebook Page
Stay connected with us using your favorite social media, we can be found on
Do you have any parenting tip or kids crafts and activities that you would like to share with the world. Mail us at sharingourexperiencesblog@gmail.com
Add a comment
Don't you find this Cute and easy Snowman craft idea interesting and beautiful ? Try it and let me know using comments below. Would love to hear from you.