---
Free step by step Crafts Tutorial on how to make a rose with pipe cleaner. You will love this easy Pipe cleaner Rose craft. This easy DIY tutorial will help you make rose with pipe cleaners at home which can be used for home decoration or for gift wrapping or just as an older kids's craft.
---
In this article
---
Advertisement| Article continues below.
---
---
Materials required to make Pipe Cleaner Rose
Pipe Cleaners (preferably of two colours, one red or pink and one green)
Glue Stick
Scissors
back to menu ↑
DIY Tutorial on How to make Pipe Cleaner Rose
Here is a step by step instructions (with pictures) tutorial on how you can make rose with pipe cleaners at home.
Step 1 – Take pink and green pipe cleaners (you need more pink or red pipe cleaners – I have taken Six pink pipe cleaners and two green pipe cleaners).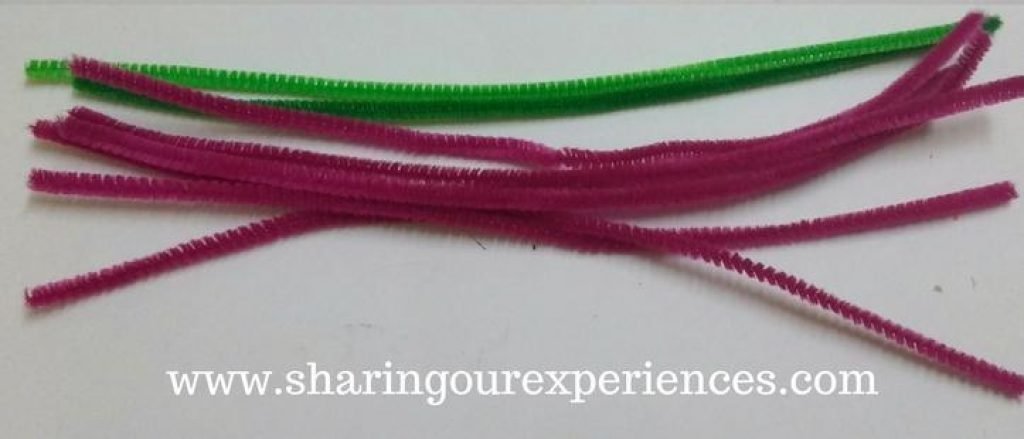 Step 2 –  Take one green pipe cleaner and few pink pipe cleaners. Try to keep the green one at the middle as it will be the stick of a flower. Then fold the pipe cleaners and roll and tie them at the top end. Try to keep the knot tidy as it will be the center of rose flower.
Individual Pink pipe clears when folded and rolled will now form petals of rose flower.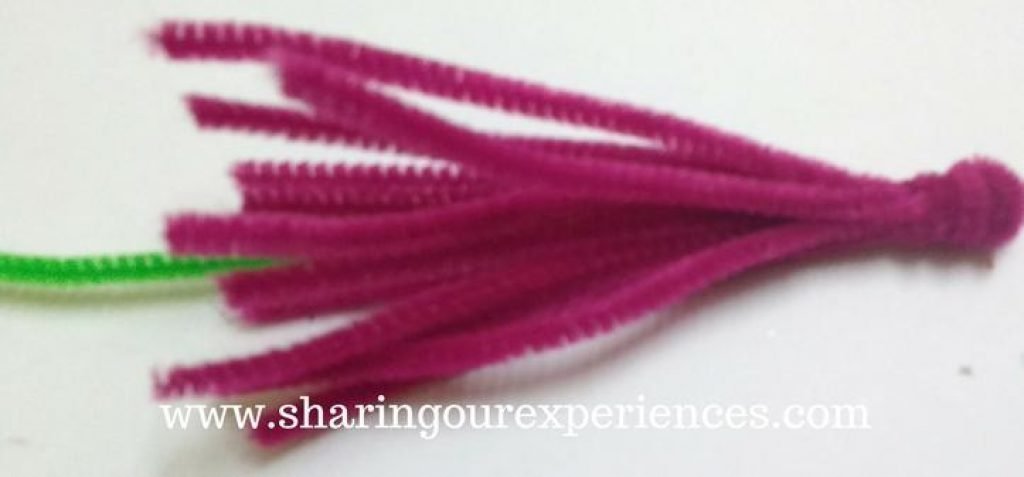 Step 3 – Then start folding the pink pipe cleaner as shown below. Start from the top and just closely roll the pipe cleaner until you reach the other end. When you reach at end, paste it neatly.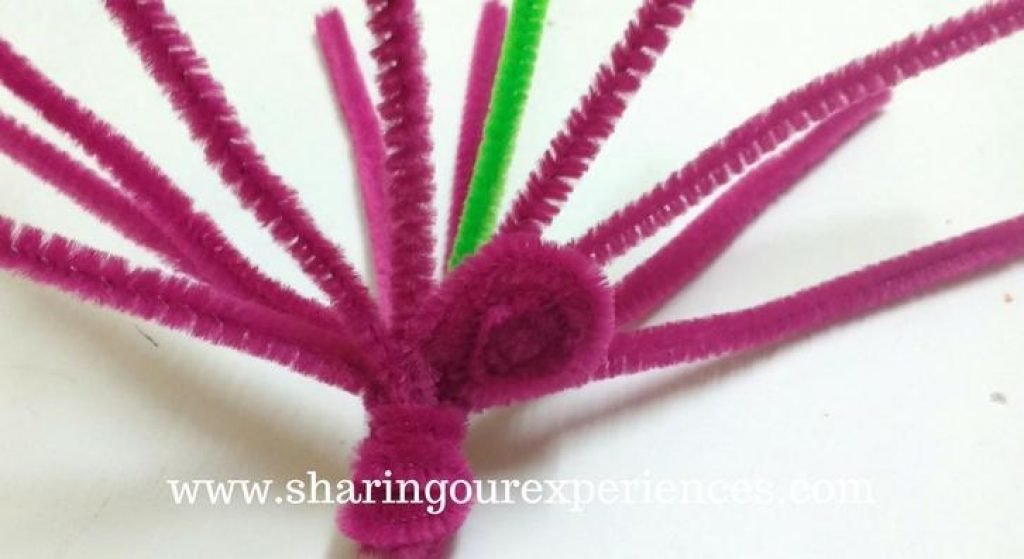 Step 4 – Keep repeating the above step till you finished folding all the pink pipe cleaners. With each pipe cleaner you fold, you will see rose petals emerging and an outline of rose being formed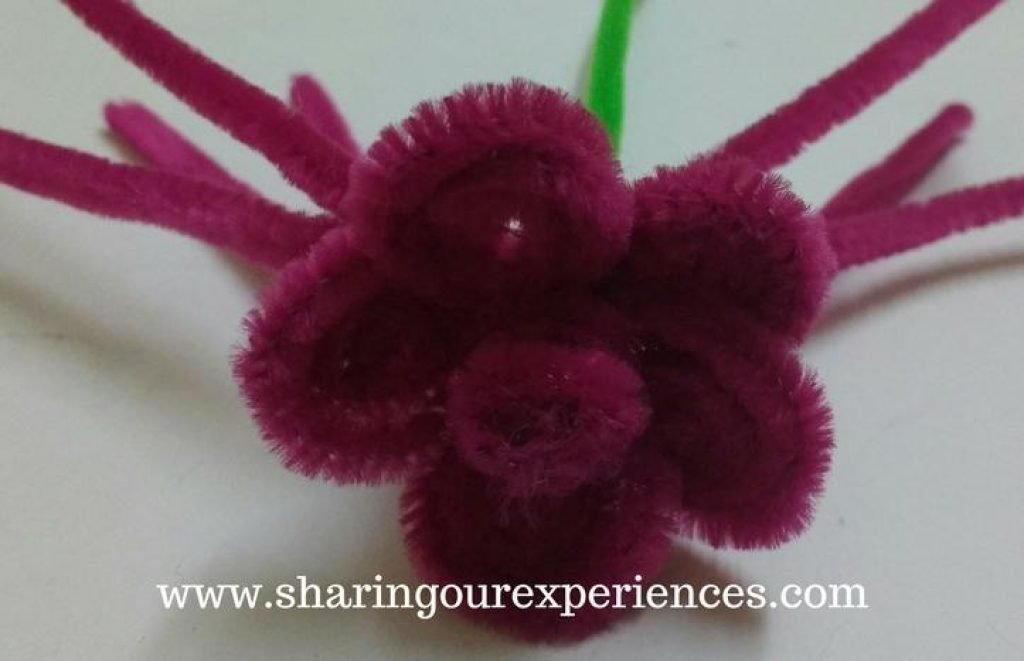 Step 5 – When you finished folding all the pink pipe cleaners it will look like below from the back. So this is the base of your rose with pipe cleaners.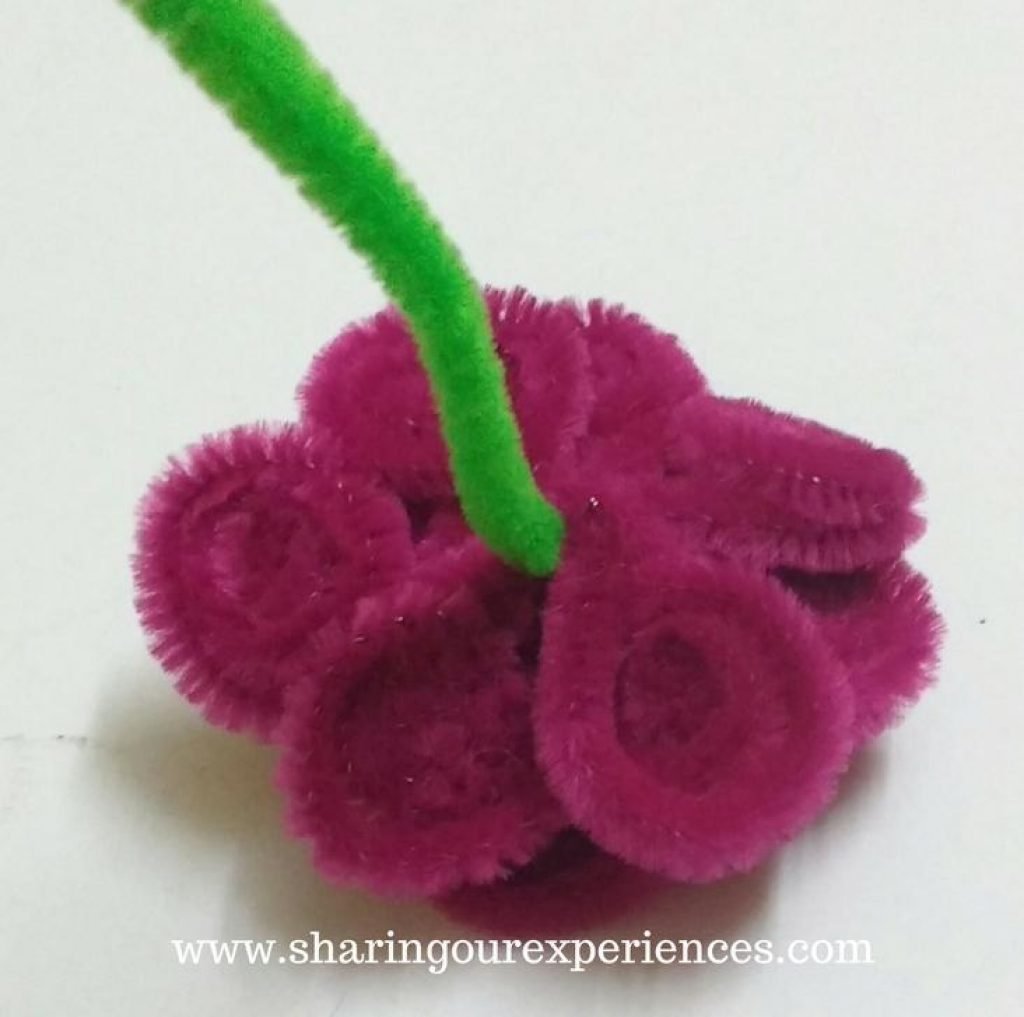 Step 6 – Now you need to tie a green pipe cleaner around the lower end of rose flower to give it a tidy look.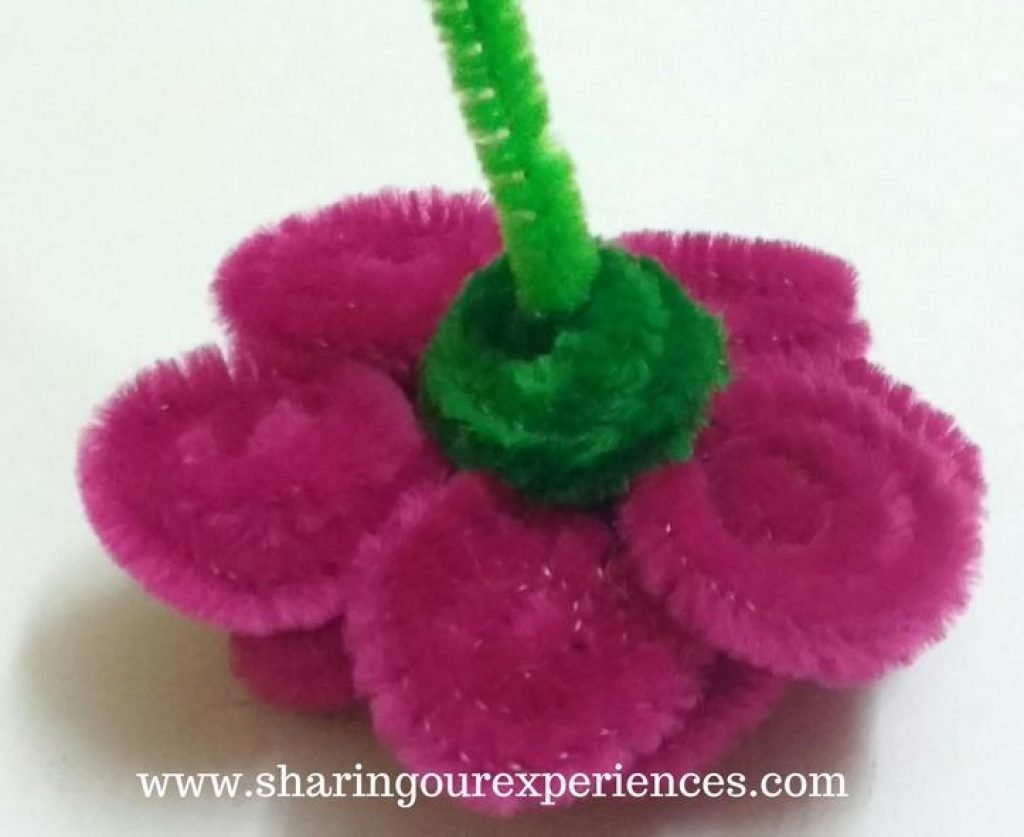 Step 7 – Your beautiful pipe cleaner rose is ready.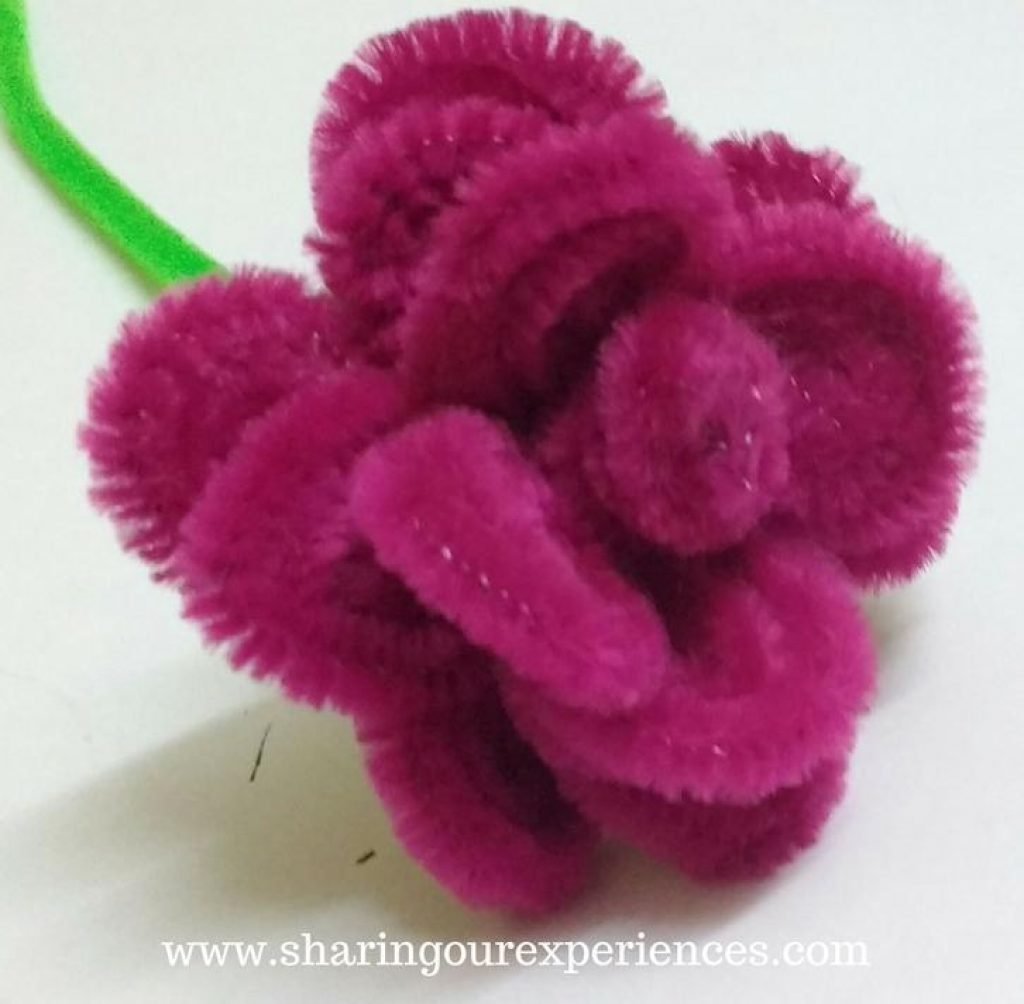 You can make as many roses with pipe cleaner as you want and can try them out in different colors. These will look good on any kind of craft projects for e.g decorating wall hanging or photo frames or in a vase. 
Hope you enjoyed this tutorial on how to make a rose with pipe cleaner. We had used below pipe cleaners from amazon for making this craft
Don't miss to pin

Length 12inches color multi qty 100pcs
For hobby craft, scrapbooking, DIY accessory making
Available in various colors
For more crafts related items click on Asian Hobby Crafts under the title
Free shipping
Last update was in: 18th June 2019 5:24 pm
Liked this post ?
You may also want to check out our popular article on How to make Crepe paper Rose flowers
If you want to try making a variety of paper flowers, check out any of the free paper flower tutorials below:
Your Turn Now
In case if you liked this article on rose flower with pipe cleaners do show your support by sharing this article.
Like our Facebook Page 
Stay connected with us using your favorite social media, we can be found on
Add a comment
Don't you find these Rose flower tutorials interesting and fun? Try it and let me know using comments below. Would love to hear from you.
We love hearing from you. Add a Comment using your Facebook id (if you don't want to use Facebook, scroll down to leave a reply using other options)