Free step by step crafts tutorial on how to make a rakhi at home with foam sheets. This colorful Foam Rakhi craft for kids  would be a fun way to create some cool Rakhis at home by kids as young as toddlers and preschoolers (3 to 5 years old). If you are looking for handmade rakhi crafts ideas this can be the one for you. This is super simple DIY handmade Rakhi idea that can be done with foam stickers available at home and can be later used as fridge magnets by sticking magnets at the back.
Materials required to make handmade foam rakhis
Foam Stickers
Felt sheets
Stone Stickers
Beads
Ribbons
Step by Step Tutorial on how to make DIY Felt sheet rakhis with foam stickers
Here is a step by step instructions (with pictures) tutorial on how you can make rakhi with felt sheet and foam stickers.
Step 1 – Cut a circle out of felt sheet.
Step 2 – Stick foam sticker on it (you can take design and colour of your choice).
Step 3 –  To make your rakhi more beautiful  paste some stone stickers and give your rakhi a  finishing touch.
Step 4 – Paste it on a ribbon
Your easy, simple and mess free Moon rakhi is ready. This can be easily made with small kids and toddlers.
Found this rakhi craft idea very quick and easy, and looking for some more designs !!
Check some more interesting Rakhi design for kids below and this year let your small girl tie a handmade rakhi to her brother (s). It can be a shape and color activity or cut and paste activity for kids too.
Sun Rakhi craft with foam sheets
Heart Rakhi craft for kids
Cloud Rakhi craft for kids
Hope you liked it !! Try it with your kids and have fun.
Happy Crafting !!
Liked this post ?
You may also want try your hand at this interesting  Independence Day crafts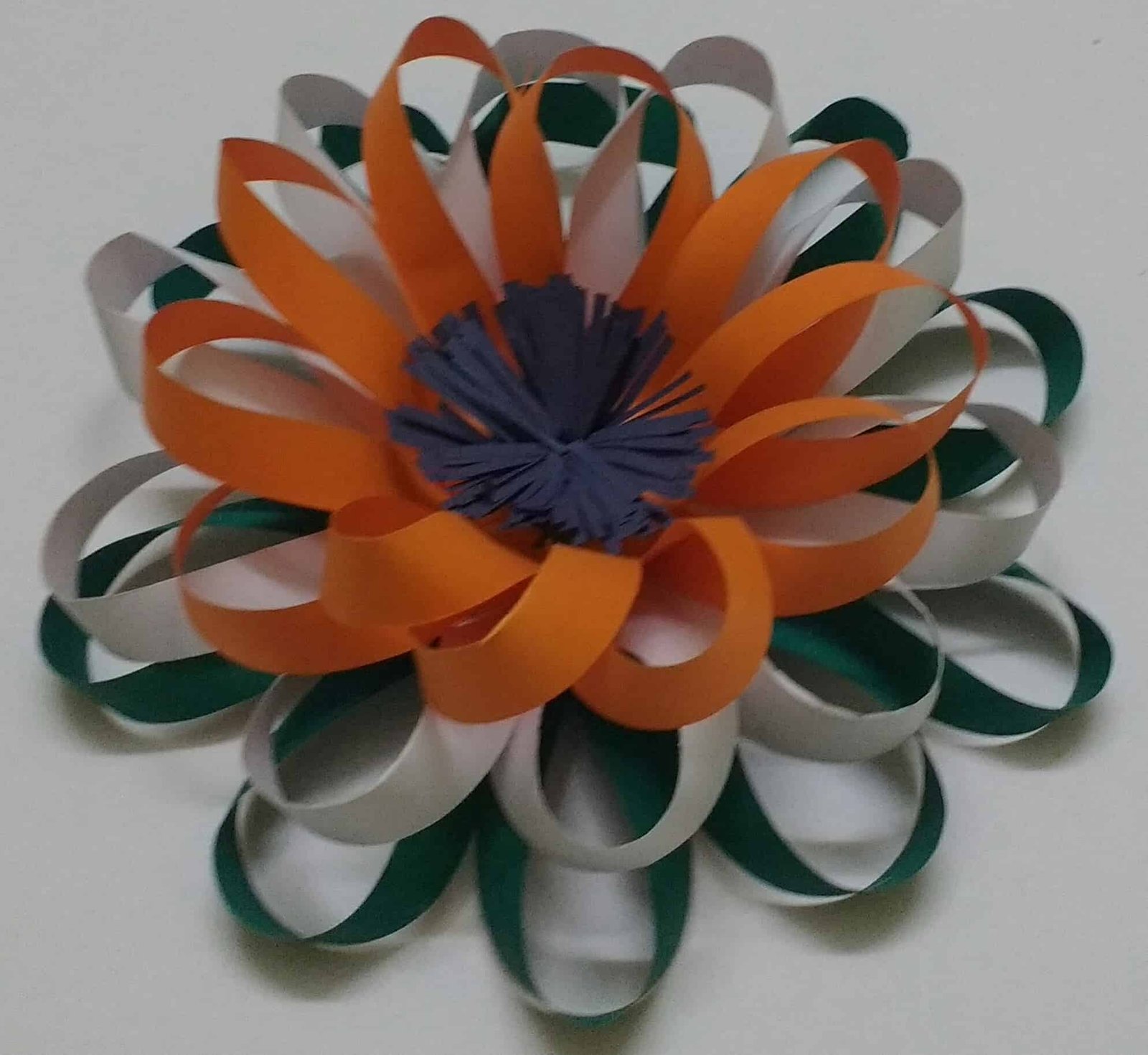 Your Turn Now
In case if you liked this article do show your support by sharing this article.
Like our Facebook Page 
Stay connected with us using your favorite social media, we can be found on
Do you want to share your crafts, parenting tips, stories, toy or book review, let us know by using comments below or mailing us on sharingourexperiencesblog@gmail.com
Add a comment
Don't you find this rakhi craft idea for kids interesting and beautiful ? Try it and let me know using comments below. Would love to hear from you.