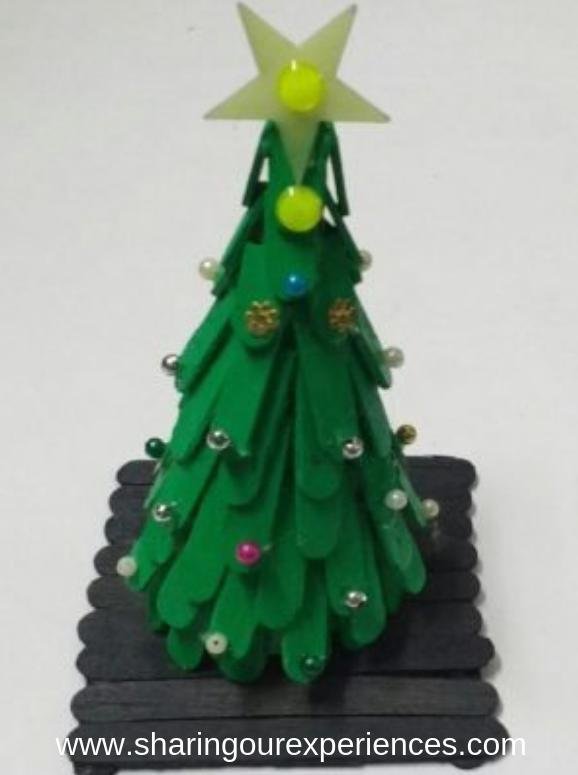 Christmas is that time of the year when we all don our creative hats and look for homemade Christmas decoration ideas. So here is a step by step tutorial with pictures on how to make Icecream Popsicles DIY Christmas tree.
If you live in a place where there are no real Christmas trees or may be do not want to set up a big Xmas tree this time. Here is an interesting idea for handmade Christmas tree that is small and can be made easily. You could also use this tree as a Christmas décor or a centerpiece for your Christmas table.
For those with kids, making your own Christmas tree can be a fun activity for kids as it is simple and creative.
So here is a step by step tutorial on how to make a Christmas Tree with Ice-cream Popsicle sticks
Materials needed to make a Christmas Tree
Ice Cream Popsicle Sticks
Colours
Scissor
Glue stick\Hot Glue Gun
Paper (Hard enough to make a cone which will server as base for Christmas tree)
Step by Step process on how to make Christmas tree using paper and Popsicle sticks
Step 1 – Take Paper and fold it to make a cone

Step 2 – Cut Ice Cream Popsicle sticks as shown. You can adjust the size as per your need

Step 3 – Start Sticking Popsicle sticks. Start from bottom with bigger sticks and work your way up. Note sticks at top are smaller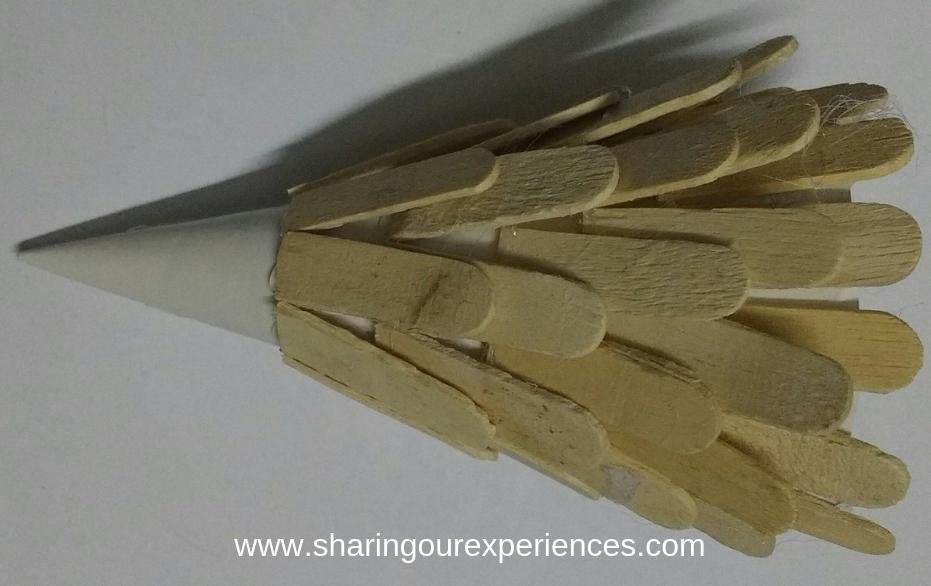 Step 4 – Stick four Popsicle sticks as shown to form a square base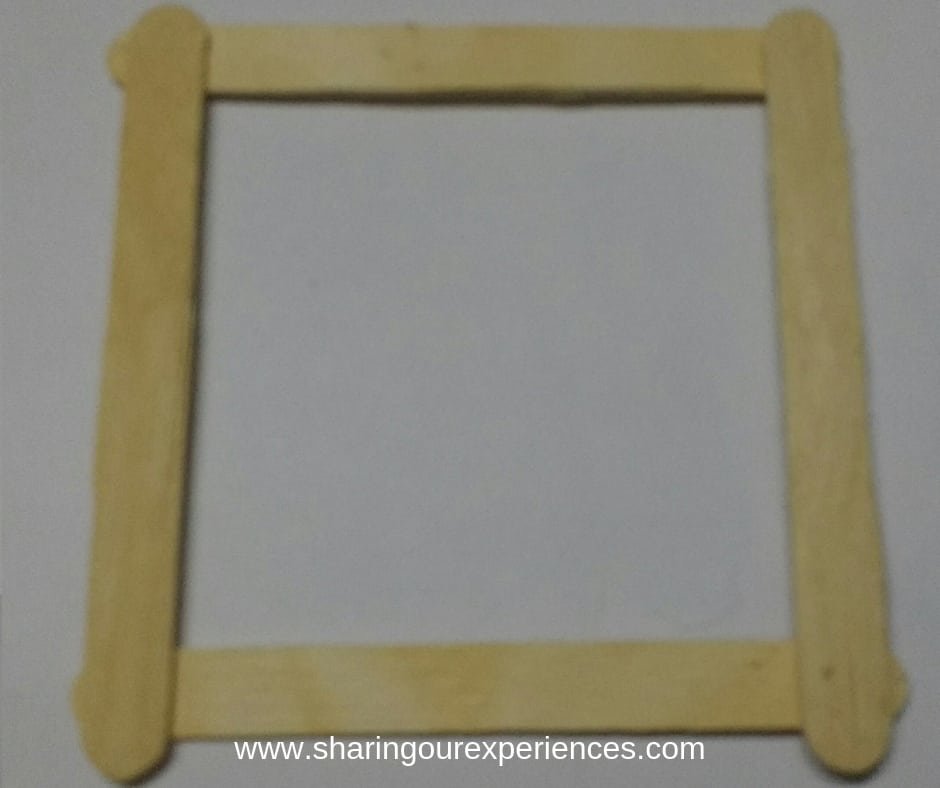 Step 5 – Fill the square base created above with more Popsicle sticks as shown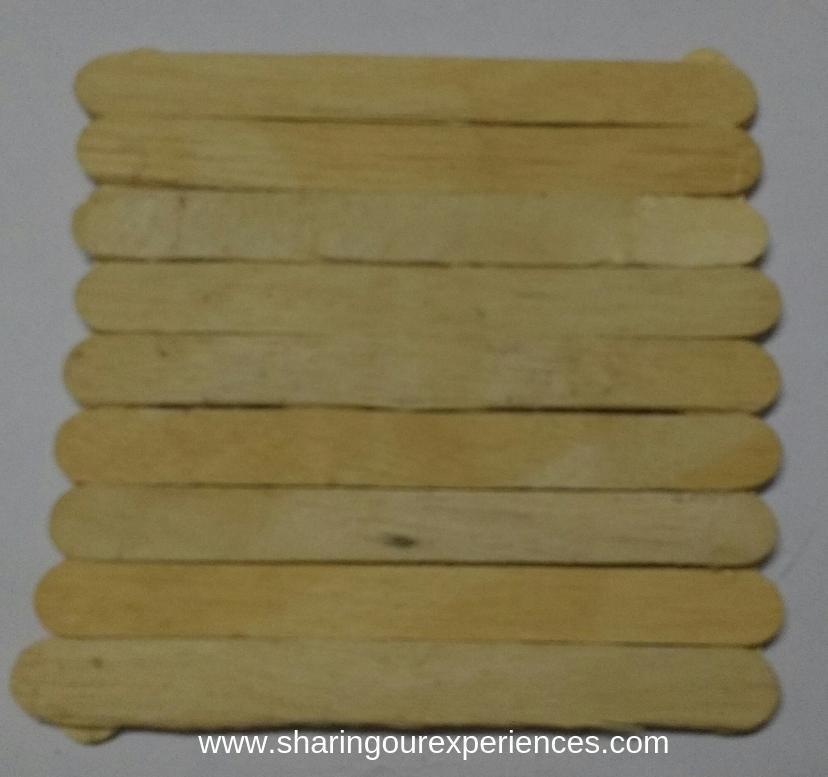 Step 6 – Stick two sticks on either side of the base. Your base for DIY Christmas tree is now complete

Step 7 – Stick Christmas tree on the base created above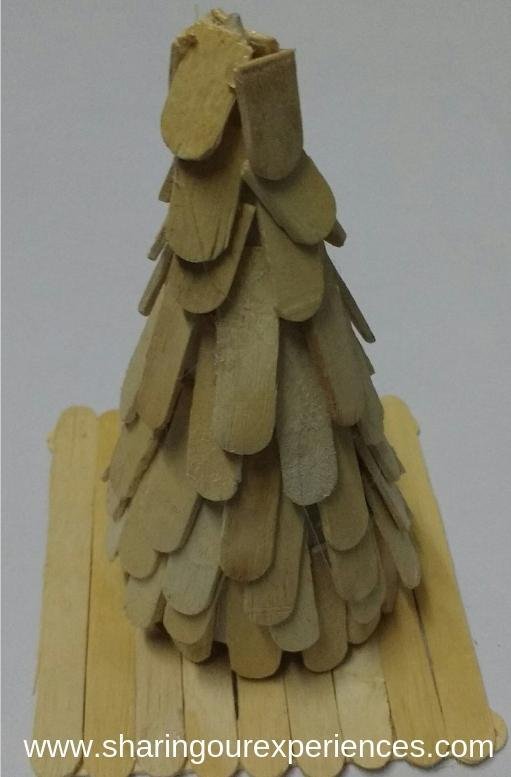 Step 8 – Colour the base and Christmas tree
Step 9 – Decorate your handmade Christmas tree with beads and stars. Your DIY Christmas tree from Ice-cream Popsicle sticks is ready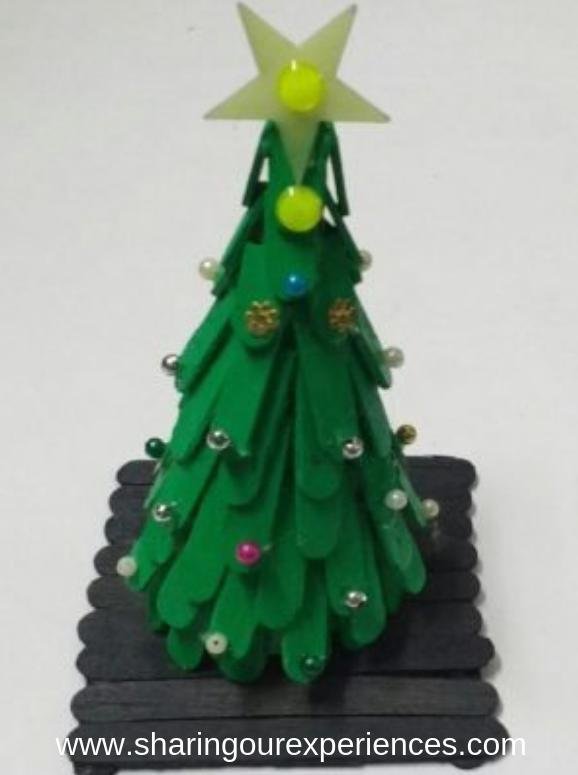 Don't miss to pin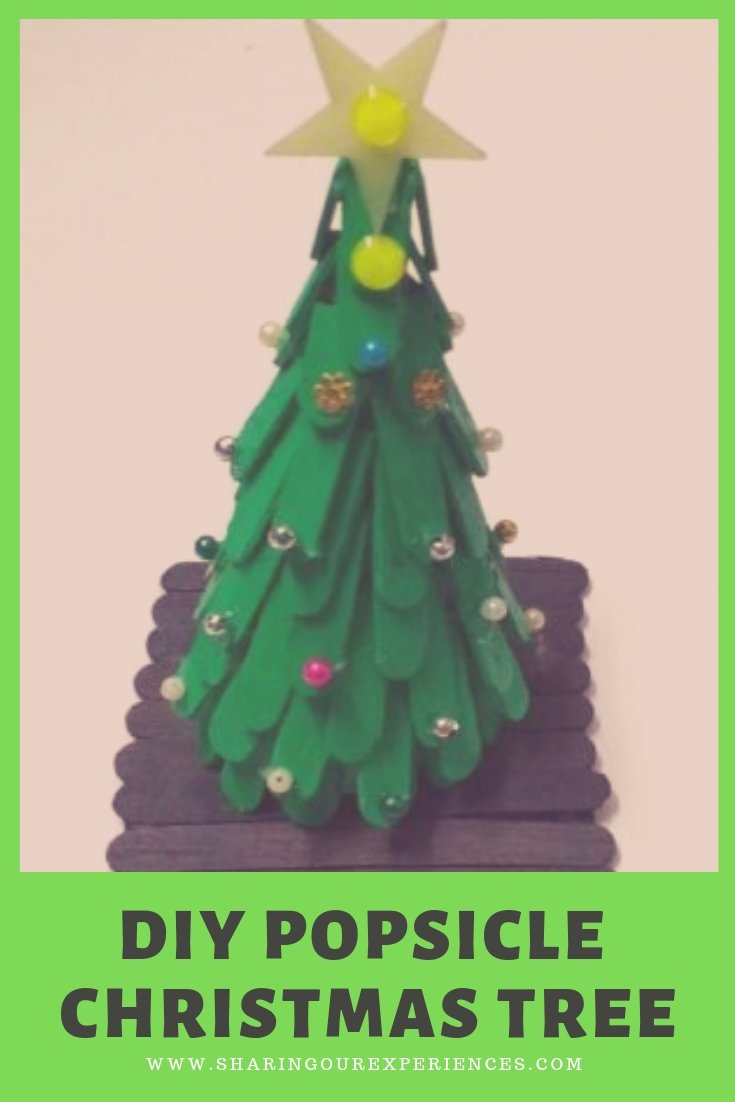 So How does your DIY Christmas tree look like ? Do let us know using comments section below.
These pictures were first published on author's blog
Liked this post ?
You may also want to read how to make Looped Ribbon DIY Christmas tree.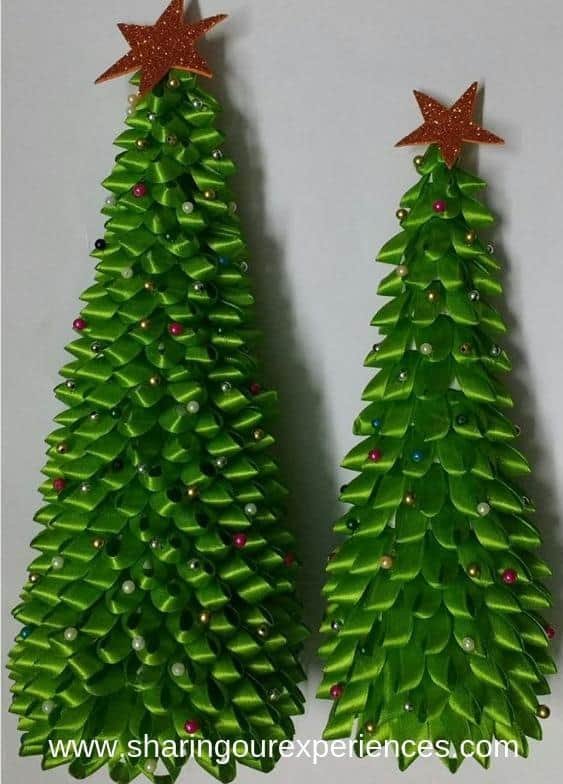 Your Turn Now
In case if you liked this article do show your support by sharing this article.
Like our Facebook Page 
Stay connected with us using your favorite social media, we can be found on
Add a comment
Don't you find this crepe paper flowers craft idea interesting and beautiful ? Try it and let me know using comments below. Would love to hear from you.