There are numerous ideas to make a DIY Christmas tree. Here we are going to make a DIY Christmas tree using paper. We have used Golden paper you can use any colour of your choice .
So without much delay lets see how can we make DIY Christmas tree using Golden paper. Its an alternative way of making Christmas tree that you can also use as centerpieces :-).
Materials needed to make a Christmas Tree with Golden Cones
Golden paper
Thick plain paper sheet
Scissor
Glue
Method to make Christmas Tree with Golden Cones
First we need a big cone using the thick plain paper and many small golden paper cones.
Now let us stick the golden cones on to the plain cone one by one in circles. You can see below picture for more details on how to stick golden cones.
Keep on sticking cones from bottom to the top of your thick paper cone until you see a Christmas tree shape being formed.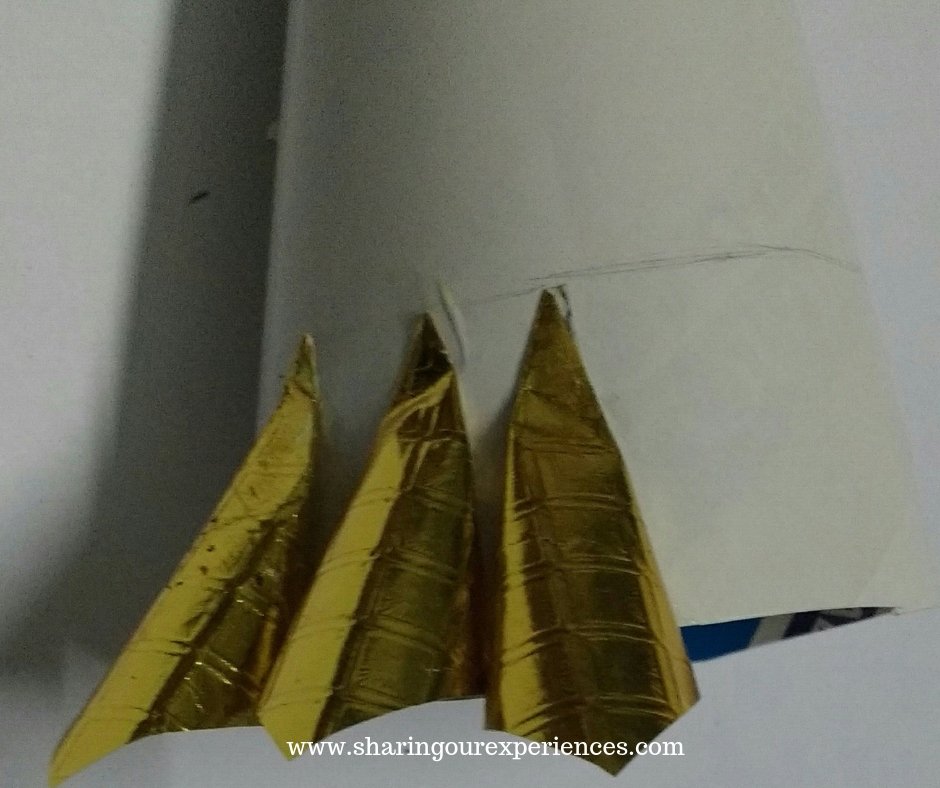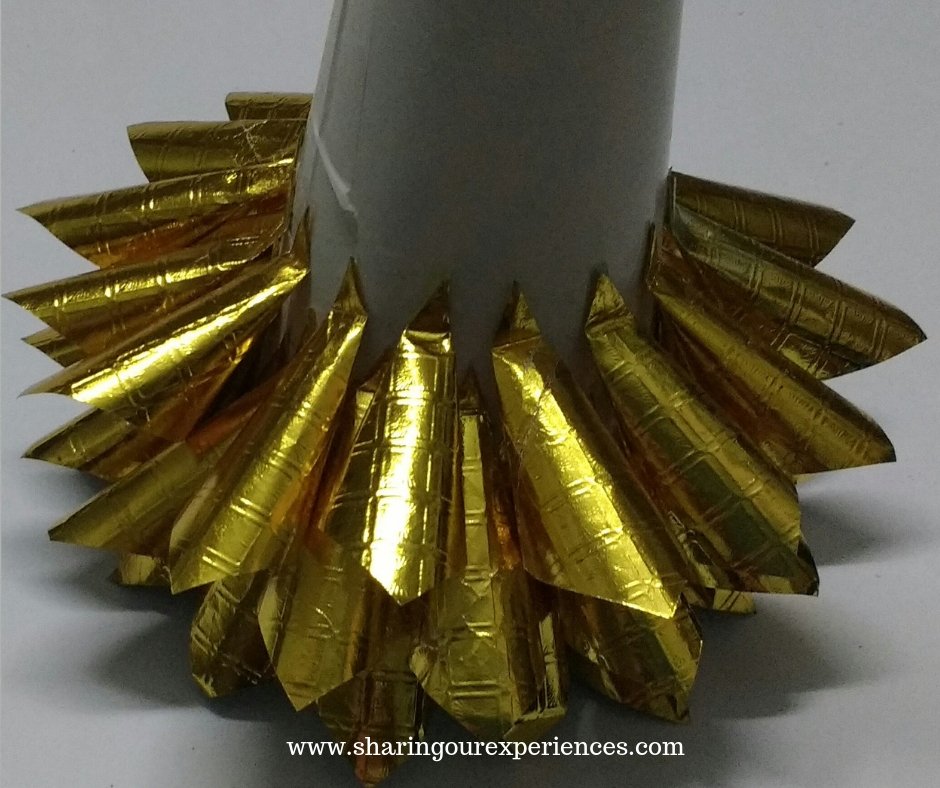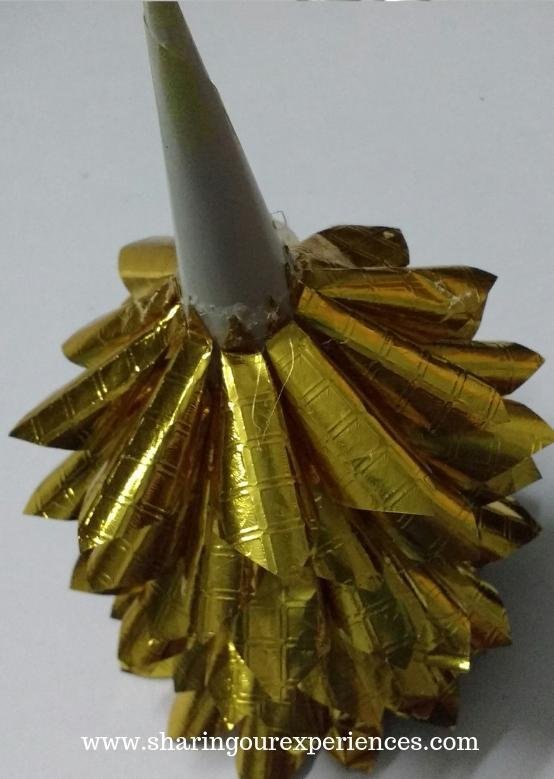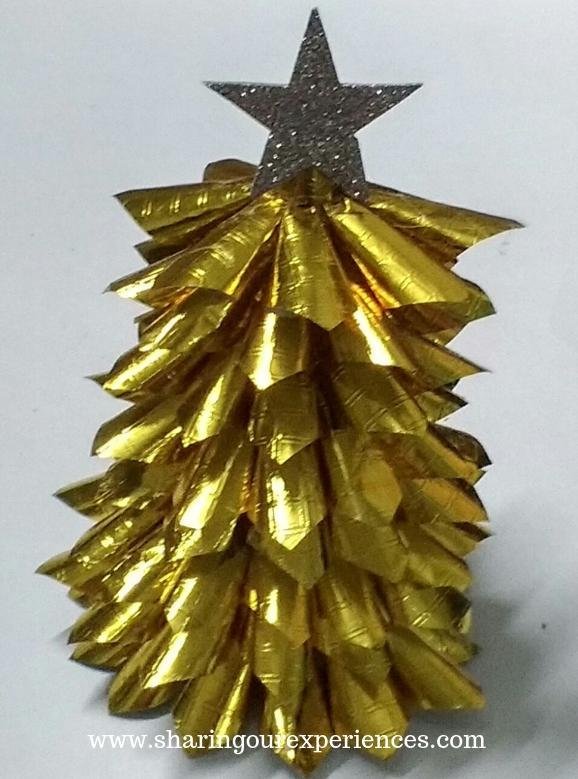 Once done you can stick a a star on the top. Your DIY Paper Christmas Tree is ready. And yes it Golden in colour 🙂 If you enjoyed this easy tutorial 
Don't miss to pin below pic
Liked this post ?
You may also want to try your hand at Icecream Popsicles DIY Christmas tree
Your Turn Now
In case if you liked this article on DIY Christmas tree ideas do show your support by sharing this article and Liking our Facebook Page.
Stay connected with us using your favorite social media, we can be found on
Do you want to share your crafts, parenting tips, stories, toy or book review, let us know by using comments below or mailing us on sharingourexperiencesblog@gmail.com
Add a comment
Don't you find this Handmade Christmas Tree craft idea interesting and beautiful ? Try it and let me know using comments below. Would love to hear from you.