Discover the voices of motherhood! Follow the best mommy bloggers in India for a journey of wisdom, humor, and inspiration. Gain insights on parenting, lifestyle, and more from experienced moms who have been there and done that.
Also Read – 20 Must-Follow Mommy Influencers on Instagram in India: Discover Inspiration and Tips for Parenting, Lifestyle, and More
Here you go,
List of Top Indian Mommy Bloggers 
MomJunction
Founders of MomJunction are Sangram Simha, Veerendra Shivhare, and Chaitanya Nallan. MomJunction acts as a guide for you with many articles covering every stage of parenting. Articles cover stages from getting pregnant and giving birth to nurturing a baby and seeing them grow as a child and a teenager. MomJunction has since published thousands of articles on various parenting issues to help readers with their pregnancy, child's growth, development, learning, and even entertainment. In addition, it also has extra tips on physical and mental health, nutrition, growth and development, and education, it includes games, activities, crafts, and stories, in short activities with fun. Their website is available in Hindi too.
Sharing Our Experiences
Sharing Our Experiences founded by Neha Gupta aims to make the parenting journey as easy as possible. This website answers parents' queries from real moms and experts. Confused as to what to best buy for your little one? The question is answered well over here with the true experience of real moms. The name itself says it all. There are many genres on this site like new moms, parenting, crafts activities for kids, best buys from Amazon, free downloadable printables, book reviews, and recommendations of books age-wise for kids which is something unique from all websites and much more.   
Also Read – Discover the Ultimate Guide to Starting a Successful Blog in India: Tips, Tricks, and Strategies
Kidskintha
Kidskintha blog which works for global parents and educators is founded by Devishobha Chandramouli. It works with diverse experts, companies, and organizations across the global education sector to bring its readers relevant and useful resources. They aim to publish informative read that is inspiring, and contentious. Kidskintha also welcomes strong voices and is willing to share their experiences, knowledge, and expertise. If you are an educator, a parent, an entrepreneur, or anybody that works with or for children, who wants to start writing their experiences then this is the right place.
Artsy Craftsy Mom
Artsy Craftsy is one of the top blogs which covers kids arts and hobbies. Shruti Acharya is the founder of this creative blog which focuses on Indian parenting, Pregnancy care, and child education in an interesting manner. Paper quilling, origami, DIY party themes, folk art, recipe corner, and the list is more.   This innovative blog of art and craft help a mom to understand parenting in a better way. This blog is one of the best ways to keep young minds at work while playing.
Women's Web
Women's Web by Aparna Vedapuri Singh is one of the best Women's communities for not only parenting but also entrepreneurship, feminism, crime and law, career growth, fashion and fitness, managing work and family, women's health, and many more. It helps women to share their real stories on an online platform. If you want to share your story related to you, this is the right place for you are in.
My Little Moppet
MyLittleMoppet to a guide to you on how to care for your little one, how to start solid food for your little ones, what food to be given to your child and when, whether to give a vaccine or not and home remedies for every possible ailment your little one may suffer — everything you need to know about raising your baby. There are yummy recipe details too shared here just in case a new mom is confused as to what to give her child. This informative blog is run by a doctor mommy Dr. Hemapriya. Read their blogs in Hindi and Tamil.
Being the Parent
Being the Parent is a blog that helps parents throughout their pregnancy and parenthood journey. New and anxious parents can get their queries answered here. Their aim is to gain true insight into the hearts and minds of digital Moms unlocking unparallel business opportunities for brands. Here the content is backed by a team of known doctors.
Momspresso
Momspresso is one of the Top Mommy Bloggers and Parenting Blogs in India which is founded by Asif Mohamed, Vishal Gupta, and Prashant Sinha. Momspresso believes in putting up stories of mom's struggles, truths of mommies, inspiring stories, beauty and fashion, travel, and living via content through videos, voices, and text. Momspresso is available in 10 different languages like Hindi, Tamil, Marathi, Bangla, Malayalam, Gujrati, Punjabi, Telugu, and Kannada.  
Baby Chakra
Baby Chakra is a brand for not only baby products but carries a relation with parents for their well-being too. Baby Chakra has an app where you can have live chats and even free consultations with doctors clearing your doubts related to pregnancy. The website has blogs, baby care products, freebies, and lots more. They try to stay connected with their parents by guiding them the right way.
Parentune
Parentune acts as a helpline for parents and supports understanding all child age groups. Queries related to newborns, pregnancy diet food, breastfeeding children, postpartum pregnancy, dealing with parenthood, and much more are answered by experts. Here, parents who love to share their experiences become bloggers and give out content related to their journey throughout pregnancy and post-pregnancy. Doctor advice is also available for parents who have issues, doubts, and decisions that have to be taken for their child. Nitin Pandey is the founder of this responsive website which also has an app.
Kids Stop Press
Mansi Zaveri is the founder of Kids Stop Press which is well organized in different sections like pregnancy, foods during pregnancy, post pregnancy, breastfeeding, health and fitness, infants and babies, toddlers, kids, tweens, and new parents. Blogs help moms to understand the new generations and handle parenthood in the right way. Mansi's motto is to get all motherhood queries in one place that's how she came up with Kids Stop Press. They also conduct a summer fun factory and mom boss courses for both kids and mommies isn't that fun?
The Champa Tree
The Champa Tree by Vaishali Sharma is associated with many big brands like Amazon, Nykaa, Pampers, Himalaya, Mamaearth, and many others to add. The Champa Tree not only is a marketplace to buy the best products for your babies but also have blogs that cover tips in raising children, signs, and symptoms during pregnancy, parenting tips, relationship with kids, art corner, real mom stories, education corner, activities for kids and lots more to add. It's a one-stop place for a parent to have all things and questions answered in just a few clicks.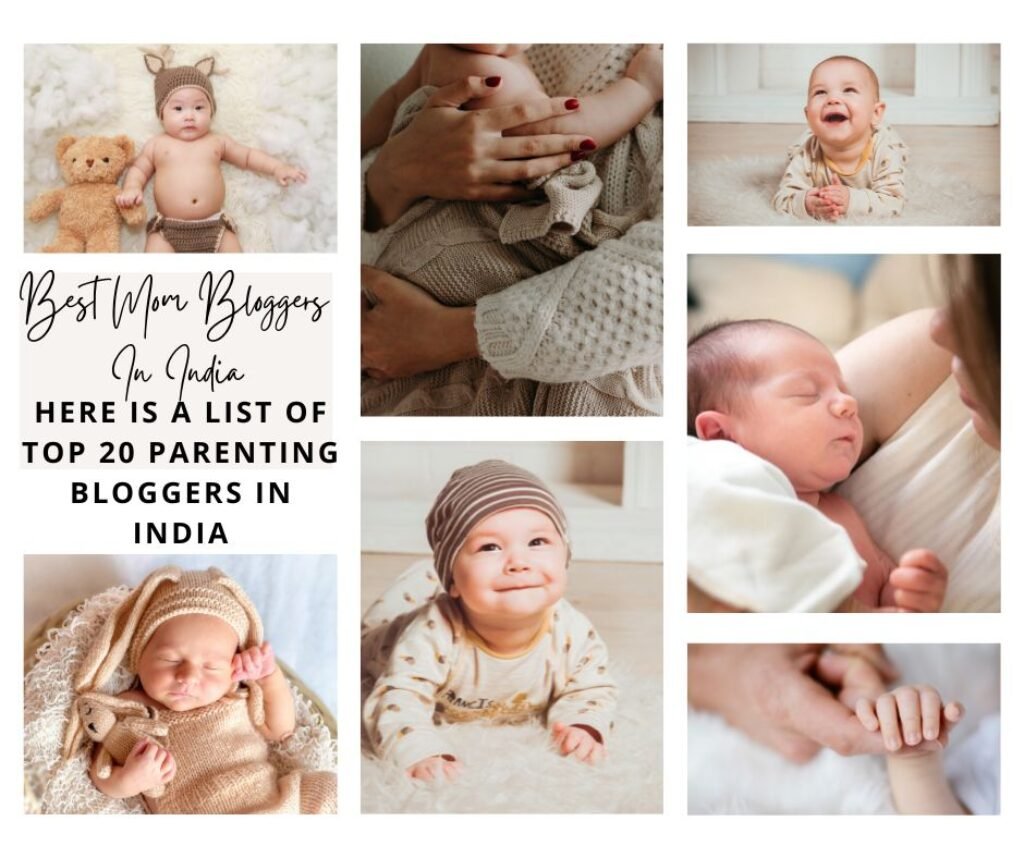 What's Cooking Mom
What's Cooking Mom is a blog run by Nidhi Jain who is a mom to 2 boys. She loves to cook kids friendly cooking which is delicious and healthy at the same it. A mom can understand how tough it is to please kids to have healthy food. This blog help moms make delicious and healthy food for kids by following simple tips and tricks.
Baby Destination
Baby Destination is one of the top blogging sites for expecting and new moms. Around 7 Lakh moms have joined the Baby Destination community. It gives out information about baby care, tips on parenting answering parenting questions, breastfeeding, skin care for babies, potty training your child, baby feeding, baby nutrition, food charts, and delicious recipes to share.   
Bumps and Baby
Bumps and Baby gives complete information about prenatal care, postnatal care, labor and delivery, mommy's corner with parenting tips, self-care for moms, baby corner with breastfeeding and food that a child has to eat, development and milestone that a baby overcomes, and lots more. This site is organized in a way for a parent to follow right from pregnancy to the kid's behavior and development.
Wholesome Mamma
Aloka Mehta Gambhir is the founder of Wholesome Mamma which shares vast genres on parenting, kids, and in short the whole women's community. From being pregnant, pregnancy journey, newborn, breastfeeding, mom's health, postpartum, healthy and fit lifestyle, a career as a mom, diapers, potty training, screen time, sleep for kids, travel, books, and the list is endless.  
Shishu World
Shishu World is one place to get all your queries related to parenthood answered. Their aim is to give A to Z of Parenting and also make the parenting journey stress free. A unique section that caught my attention is the home remedy for kids which is rare to find on a blogging site. They even have recipes to cure a few common coughs and colds, deworming children.  
Being Happy Mom
Neha Goyal decided to solve parenting issues faced by a mother worldwide which is where she came up with Being Happy Mom. This blogging site only shares parenting personal experiences. Mom care, baby care, and mom's stories are the various genres covered.  
Confused Parent
Keeping the confused parents in mind, founder Ekta Chawla focuses on motherhood, parenting, and raising children. Confused Parent organizes exciting contests, giveaways, and much more activities that involve moms and kids. The informative blogs carry legit and useful content for parents to be guided in the right way.    
Mom's Cove
Motherhood is beyond chores of parenting with the tagline Pets, Parenting, Positivity – this is the main focus of Mom's cove founder Meghalee. The site has covered parenting and motherhood but special attention is given to moms staying at home and their happiness and wellbeing.
I hope the list above has helped you to find the best blog according to your requirements. We will be happy to hear from you.  
Also Read – 10 Fun and Educational Apps in 2023 to Keep Your Toddler Engaged and Learning!
At SOE (Sharing our experiences) we support and stand for business ventures and support brands and entrepreneurs. Our objective is to build your brand presence, help you in reaching the right audience, and position you as a leading professional in your field of work.
So if you run a business or provide any services and would like to work with us – drop us an email at neha@sharingourexperiences.com today. I would love to hear from you.
Also Read – 10 Easy Passive Income Ideas for Stay-at-home Moms in 2023: Make Money While Juggling Your Busy Schedule
Discover the top 15 online survey sites where you can earn money without any investment