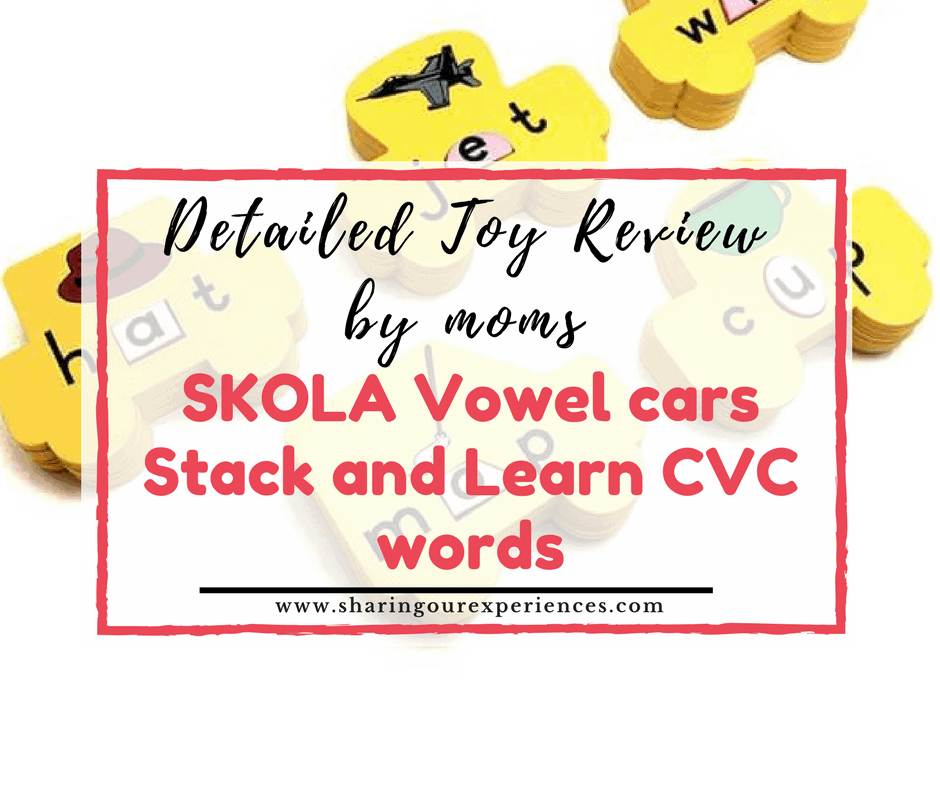 Skola Vowel cars review. Read detailed review of What does the toy contains, how to play with it it, will we recommend it to other parents.
So some of you may remember that few days back I wrote an article on Diwali gift ideas for kids. There I had mentioned that I am searching for a Diwali gift for my son and was considering Skola toys. Imagine my surprise, when Skola toys came across my blog and offered to send me a toy as a gift.
So first of all Thank you so much Skola, I love this gesture.
Now before I write further, I have got collaboration offers from some other toys companies after I started sharing my toy reviews in our parenting community, but I choose to write about toys that I personally have bought or would like to buy for my son. To others I politely refuse. So you can count on me for my reviews as writing blogs is something I do for passion and for sharing my experiences and not for money.

So lets talks about Skola Toys vowel cars.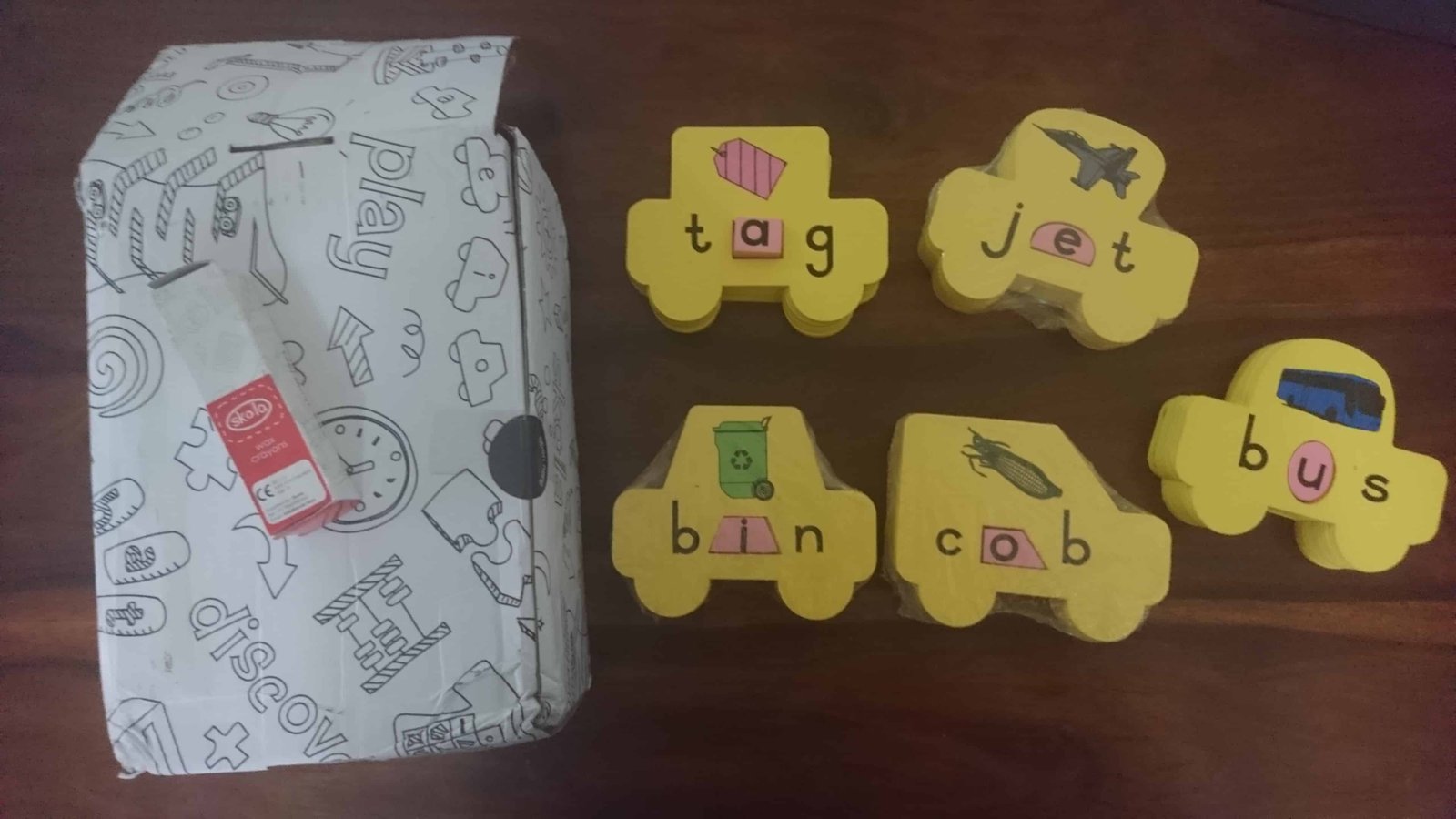 Here is a quick view of what you will find in this article
I was really excited and looking forward to receive this toy from Skola for two reasons –
1 ) I have heard a lot about the brand so wanted to check out what the toys are really like
2) The toys from skola are not cheap so wanted to know why  and whether they are value for money
So read on for my detailed review of Skola Vowel cars toy.
Detailed review of Skola toys vowel cars
The first thing that I noticed when I received the toys was its packaging. I liked the red and white doodle box packaging. I am used to receiving amazon packets in simple cardboard boxes but this was different.
The box itself could be used for coloring and they had thoughtfully included a box of crayon inside.
Another thing I noticed is the booklet/pamphlet wrapped around the box.  I was not sure what it was  – as usually I have not seen toys coming with such pamphlets.  Well I was in for a pleasant surprise. 
This pamphlet was the part I loved most about the toy.  Here was a guidance on how to play with the toy and also various play stages associated with it.
God only knows how many articles I have read after my son was born to understand words like fine motor skills, hand eye coordination, gross motor skills, cognitive skills and the hours I have sent in selecting a toy right for my sons age based on what he can do with it. For me selecting toys has never been easy because there are so many factors to consider – price, material, what skills can the toy help in, is it something as per my son's current interest and so on . With the amount of toys I have bought I can easily write an article on how to buy toys for kids. Well, that is a good idea for my next blog ! I think I will do it soon.
So enough of me rambling about packaging, lets talk about the toy – Skola Toys vowel cars and What all was included in the box of  Skola Toys vowel cars-
Skola Vowel cars Contents
5×10 = 50 wooden car shapes
Each car shape has a picture of 3 letter CVC word and its first and last letters (consonants)
There is a slot in the middle of car for inserting vowels
Five vowels are attached on a base and each vowels has a different shape
How to play with Skola Toys vowel cars
When I was going through the guidance provided on how to play with this toy or activities my kid can do with this toy, I came across few words which I knew and some which i did not. I will try to include some information about these words in small information boxes as we progress so that you do not have to google the same words again.
Stacking
Well the first thing that can be done with the vowel cars is use them as blocks and stack them. I don't know about other kids but this is something my son loves making towers and more than that seeing them fall down 🙂
The second this that my son did it with impromptu is making a train. Well because one of his current love is also trains :-).
By the way did you notice its him trying to experiment with 1 dimensional structures both horizontally and vertically without him even realizing what he is doing. One of the concepts of STEM being applied. You can read about what is STEM in early childhood development to understand more on STEM.

If your kid does any of this let them do it – Its great for building fine motor skills, hand eye coordination and as I recently learnt this is their way of experimentation and thus helps in sowing seeds of science and engineering
Shape sorting
Another way to use this toy will be use it as a shape sorter. Since each vowel is different you can stack only one set of cars in each vowel attached to a base.
So since we have already done shape sorting that is the third activity he did with these set of cars. Please note that I did not have to get involved in any of the activities till now. And that is the beauty of playing with open ended toys.
Counting
These cars can also be used for teaching concept of counting.
I personally think numbers are an abstract concept but counting is something that me and my preschooler do together. The idea to talk about such concepts is to help him know and understand the world around him. So that while we are travelling he can tell me he saw two cars or while we are in our balcony he can tell me that he spotted three squirrels and so on.
Picture Vocabulary or Memory game
This game can also be used to talk about each picture on the car shape, use them as a prop in other themed activities or just to play a memory game depending on the age of your child.
Introduce kids to sounds of consonants, vowels and CVC words
This is something that I intend to use this toy for in future. Currently my son can identify words and knows the sounds of certain consonants but does not yet know the sounds of vowels yet.
But he is going to be three soon so I plan to learn phonics and introduce it to him. So we can soon play this game together to learn phonics.
Introduce Phonics
Understand and relate letters of the alphabets with its sounds
Understand that words are made of different sounds (a smallest unit of sound that can differentiate between two words is called Phoneme and this understanding in technical terms is called Phonemic awareness)
Introduce him to CVC (Consonant, Vowel, Consonant) words
Since I do not completely know phonics currently, I was not sure of what are CVC words. So here is what I found.
What are CVC words ?
CVC words in very simple terms are words that are made up of a consonant, vowel and consonant. Cat, hot, tip, man and hut are all CVC words
Why CVC words are important ?
CVC words are the easiest to start with to develop Phonemic awareness which is critical to help your kid learn to read.  These words allow kids to understand the basics of reading i.e. one we have to read from left to right. Second since sounds of consonants is usually unique so putting it together along with common vowels kids can understand the transformation of simple sounds into words.
Vowel cars present CVC words in an interesting format – so the cars only have first and last consonants. Where are the vowels are on the car base. And kid has to stack right set of cars on the vowel base (so its like a self correcting puzzle).
Also each car shape has a picture of the CVC word. While playing with this game even when I am not talking to my kid about sounds he will automatically make association between a set of CVC words and its pictures and thus effortlessly converting these into long term memory.

For e.g. have you ever noticed that nowadays even small kids who can not read can associate contacts stored in your phone with the person who is being called ? This is because they unconsciously associate the written word or in some cases pictures with the object or a person.
This particular toy is part of Skola's alphabet learning journey. I liked this concept of having a set of toys that walks a kid though a specific learning path. I like the thought process they have put for designing toys and creating a journey for a child. To be honest, this is the first thing that attracted me to Skola.
To understand alphabet learning journey consider below example. The first stage is to identify shape and sound of each letter, second stage is to develop phonemic awareness of consonants and vowels and form 3 letter words followed by other bigger words, then comes a stage when they learn that they can put words together to form meaningful sentences. So Skola has a set of toys that is designed for each of the above stage.

What I liked about the product – Skola Vowel cars
Material  – The toys is made of wood and non toxic colours so its safe.
Open Ended Learning toys – As I have said in previous articles and I think also somewhere above, I prefer open ended toys with which a kid can do multiple things as opposed to toys programmed to do only few things. But I have a collection of both as I have preferences but am not fixed. We do have a battery oriented train and airplane as well, as my son is in love with them.
Skills learnt  – I liked the multitude of activities a child can do with it and the fact that it helps in early learning and growth and development. Its a good way of introducing kids to sound of consonants, vowels and CVC words. For parents like me who did not CVC words its a starting point to learn about phonics build awareness and help my kid in understanding how to read
Child's interest – This is very important for me as I believe in child led toys, activities and thus learning. A toy may be great but if my kid is not interested in it he will not play with the toy. This particular toy worked for me because my son likes cars, making and breaking towers and alphabets. Also his favorite color is yellow and so are the cars. so these vowel cars definitely  worked for us 🙂 .
Sturdy – This is another thing that I consider- will the toy be able to stand throwing around and average wear and tear. Since its a wooden toy and looking at the quality it seems it can.
What I did not like about the product – Skola Vowel cars
To be honest there is nothing that I did not like. As I said before the toy is a little pricey.
But if I consider it can be used for stacking and shape sorting (we started with that at 1.5 years), Counting (which we started at 2 years), Phonics (which can be started at 3 years) and understanding basics of reading (can be used maximum till 5) it is definitely value for money.
Summary – Will I recommend Skola vowel cars to other parents
Finally, to summarize will I recommend this toy or the brand Skola to others. Yes I will.
Excellent Toy
An excellent toy to teach multiple skills and also introduce kids to phonics.
PROS
Made of good wood
Non Toxic Colors
Safe for Child
Open Ended Toy
Sturdy
Can be used to work on multiple skills - fine motor, hand eye coordination, Cognitive skills, Introducing Phonics, Memory games, picture comprehension, counting skills, free play
CONS
A little pricey. But considering that it can be used for multiple things depending on kid's age and can be used for a long time. Its value for money

Wooden educational learning toy for 3 year old and 4 year old children set includes 5 bases each fixed with a geometrical shape on which the vowels are printed set also includes 50 cars, each with a picture of 3 letter word and the first and last letters printed on them when the cars are placed on the bases, the words are formed
Last update was on: 3rd October 2023 8:58 am
Wooden educational learning toy for 3 year old and 4 year old children set includes 5 bases each fixed with a geometrical shape on which the vowels are printed set also includes 50 cars, each with a picture of 3 letter word and the first and last letters printed on them when the cars are placed on the bases, the words are formed
These fun car-shaped word stackers keep children engaged for hours on end with numerous challenges - from picture association to shape slotting and fitting the right vowel between consonants the final outcome is delightful as children can read any three letter consonant-vowel-consonant (cvc) word since the shape of the printed vowel on the base corresponds to a single shape on the car, the toy is totally self correcting the vowel peg will only hold the corresponding shape that matches it
3 Letter consonant-vowel-consonant words are the first step to reading phonetically, since they have a clear first sound, last sound and middle sound stacking cars that are similarly shaped and have the same vowel sound, gives children a clear indication of the vowel sound and in turn helps them absorb the basic cvc word structure children develop their reading skills and word formation skills while recognizing the pictures on the different cars
Painted and finished beautifully with non-toxic paints complaint with en-71 part-3 guidelines
Comes packed in a Skola doodle box with a detailed instruction manual to use the toy effectively the manual describes several interesting activities and games for the little scholar that will challenge them incrementally at every stage

Rs.

1,668

Rs.

1,895
in stock
Firstcry
Last update was on: 8th September 2023 10:55 pm

Flipkart
Last update was on: 27th September 2023 6:45 pm
If you would like to listen to the my Skola vowel cars review, you can check out the video below.
Will I spend my money on skola toys. Yes. There is a list of toys that I like and would like to buy from Skola with time. I will let you know when I buy more.
Last update was on: 3rd October 2023 8:58 am
Do tell me if you have any toy from Skola and what is your input on it using comments below?
Liked This Post ?
You may also want to read our popular post on How you can contribute to your Child's growth and development.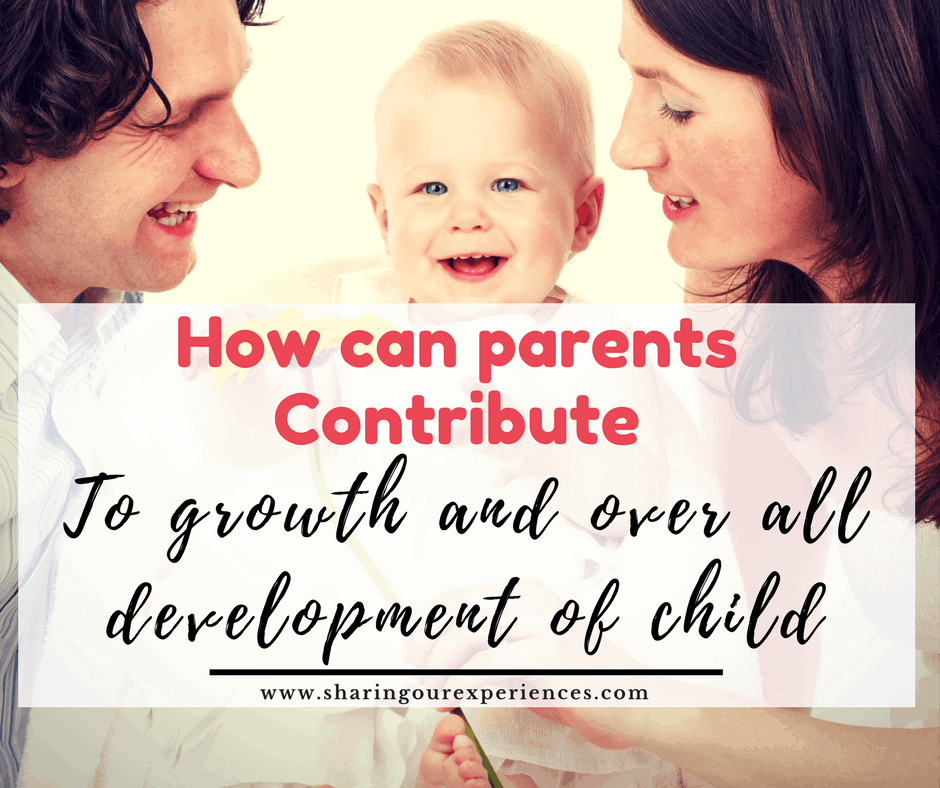 Your Turn Now
In case if you liked this article do show your support by sharing this article.
[shareaholic app="share_buttons" id="27265281″]
Like our Facebook Page and Stumble It!
Stay connected with us using your favorite social media, we can be found on
Add a comment
Did you like this Skola toy review ? Do you have a brand of toy that your kid loves. Do let us know using comments below. We would love to hear from you.
Do you want us to review any other toy, let us know by using comments below or mailing us on sharingourexperiencesblog@gmail.com