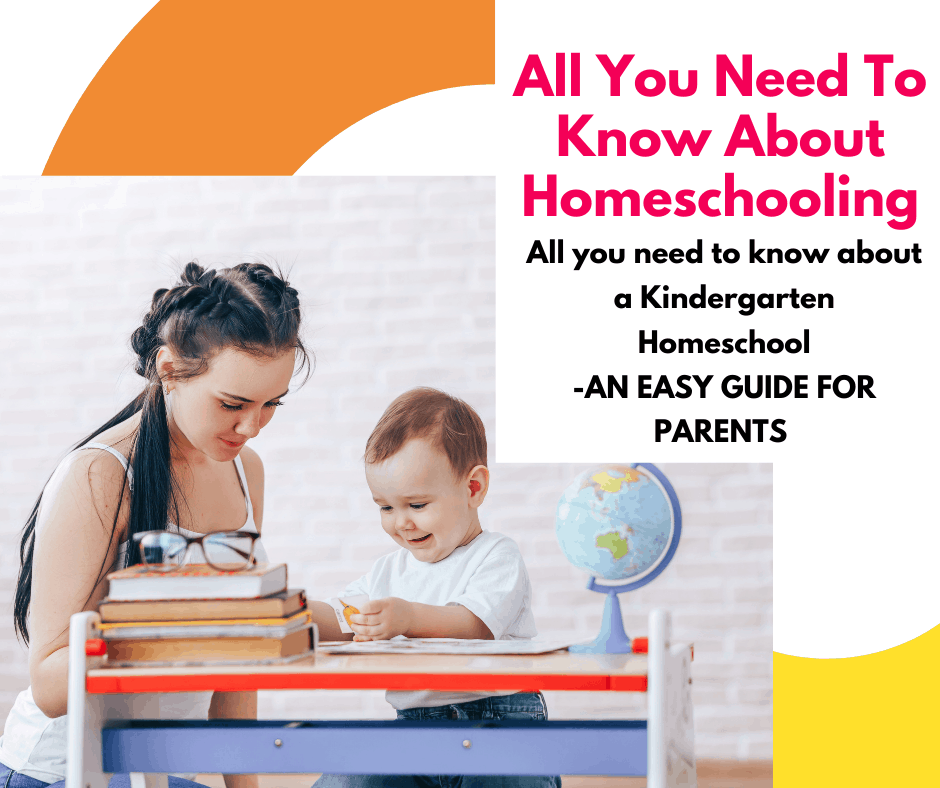 Looking to start Homeschooling your child? Don' t know how to begin? This is the right place to start.
Life has changed for all since the year 2019, with schools shut and online classes taking over, many parents have or are planning to make a switch to HOMESCHOOLING.
Many parents are at a loss of ideas on how to keep their high-spirited, energetic preschooler busy and constructively engaged. This article is the right place for you as we have delineated the steps and other important information and aspects of homeschooling.
What is Homeschooling?
As the name suggests, Homeschooling is – Schooling at home where parents choose to educate their child/ren at home following a set curriculum or a mix of different curriculum.
In homeschooling parents design the curriculum based on their child's interest and inclination. The program or ways of teaching are bespoke for each child, who can understand the children better than their own parents.
Most people feel that the process of Homeschooling can isolate the child from the rest of the world and the child may lack social skills, but that is a false belief!
The children are not solely taught by their parents, but when the need arrives they get to interact with other tutors too. Homeschooled children are also taken on field trips. For homeschooled children, learning is not restricted within the four walls of their homes, classes can be planned and conducted at any safe place.
Factors You Should keep in Mind Before Starting to Homeschool your Child?
Time– Being a parent in itself takes a lot of time, energy, and patience; when you choose to Homeschool you take up a full-time job of being a teacher, and an administrator too. Before taking a plunge ensure that you have the time that is required for homeschooling.
Efforts– Parents become that one point of contact for everything, you are a teacher, a counselor, and an administrator. You may get a few other tutors as the subjects to be taught get complex. The resources may be outsourced too, but you have to put effort to bring it all together.
Interest– If you are someone who loves teaching and spending time with children then homeschooling is for you. You will be exploring new and different teaching methodologies and grow as your child grows. You may not be a Subject Matter Expert, but if are keen on learning and passionate about it, you can be the best teacher for your child.
Environment- Create an environment that supports learning. Make a section in your house dedicated to school time. The start of the day should happen from that one place every day, formal lessons should also be performed at that space. for free time and playtime, you may have your child spend time in the veranda or garden.
Support from family– Is your spouse supportive of this decision? Are others in the family fine with not sending the child to a regular school? Make it clear to all others involved in the decision-making at home, orient them all, if possible make them meet other homeschooling parents and kids, so that all are convinced and happy about it.
Law– You will also need to check the legal aspects of starting to homeschool your child. Each country has a distinct education policy. In India Homeschooling though is legal, there is no regulatory body for it.
Backup plan– We plan, some plans succeed and some don't; please have a backup plan, if homeschooling doesn't work out for your family, find out details about prospective schools that you will have your child get admission in.
10 Things That Can Help You With Homeschooling- Home Schooling Resources for Beginners
| | |
| --- | --- |
| Interesting Teaching Material | Where To Check |
| Preschool Nursery Maths Workbook | Click Here |
| Magnetic Black and White Board  | Click Here |
| Magic Practice Copybook Set of 4 | Click Here |
| Trace and Slide 123 | Click Here |
| Action Words Flash cards for Kids for Toddler Preschool learning | Click Here |
| Magnetic Drawing Board Educational Toy  | Click Here |
| Alphabet and Phonics flashcards bundle | Click Here |
| Best Preschool Early Fun Learning Educational Activities Workbook | Click Here |
| FlashCards for Kids (Set of 12)  | Click Here |
| Hindi Shabd Rachna Woooden Set | Click Here |
How to Start Homeschooling in India
Homeschooling is not very popular among Indian parents. Reasons could be many, lack of knowledge about homeschooling and absence of any formally authorized body can be attributed as the main reasons.
As schools may not open for this academic session too, many Indian parents are considering homeschooling their tiny tots. Here below we have all the information you need to begin your homeschool journey in India.
How to Start Homeschooling at Home?
You have made up your mind and convinced others in the family (including your child) about the idea of homeschooling; the next step would be to meet and interact with other homeschoolers. Connect with your tribe, collect as much information as possible. Decide which curriculum/ philosophy you want to follow. In this article, we will be talking about pre-schoolers.
Different Philosophies/curriculum to choose from are Montessori, Reggio Emilia, Waldorf, and Playway method.
You may look at considering a curriculum that merges well with the primary school curriculum.
Early Learning/ Pre-school Pedagogies you can choose for Homeschooling
Pedagogy refers to the method of teaching, in the early years children need a nurturing environment, and the pedagogy used must also be holistic and nurturing. Below are some popular teaching philosophies/pedagogies for preschoolers.
Montessori Homeschooling in India:
Unlike the other 3 pedagogies, the Montessori method introduces academic components. Montessori homeschooling way helps children in problem-solving skills, builds patience, and makes them self-disciplined. The Montessori practice teaches compassion for all living beings and the environment. Montessori also focuses on age-appropriate life skills.
You may also want to read All about Montessori for Toddlers and Practical Life Skills Activities at Home – By a Montessori mom
Reggio Emilia Approach for Homeschooling
This approach in Early Learning focuses on creating an environment where a child can self-direct and learn. Reggio children are collaborators, not students. Reggio Emilia approach is based on Howard Gardner's Multiple Intelligence Theory. One Idea is presented to children in different ways and forms for them to assimilate and understand it. Forms used for educating children are- art, drama, puppetry, music, and so on. The Reggio Emilia approach sees the children as collaborators, collaboration is considered necessary to enhance a child's cognitive growth. children also are made to work in groups.
Waldorf or Steiner Education in India
The Waldorf or Steiner philosophy is based on the teachings of Rudolf Steiner, Steiner worked on the spiritual concept of anthroposophy. In Waldorf philosophy children in kindergarten learn through imitation, free play, and imagination; a lot of focus is also put on outdoor time and practical skills like cooking, cleaning, gardening, etc. Waldorf also lays a lot of emphasis on art, music, and storytelling.
Playway Method for Homeschooling
The Playway method was introduced by Fredrich Froebel (1782-1852), Froebel was a German Educator. Froebel believed that children learn best through guided play.
A blend of all of the above– This is the beauty of homeschooling, you can modify it as per your child's need and interest.
How to Create a Homeschooling Friendly Environment at Home
Dedicate a space or a room for homeschooling, make that place comfortable, inviting, and calming for your child or children.
Choose an open space, a space where your children can move freely and also engage in activities and play. Put a few bookshelves and storage cabinets for storing all the daily supplies. Get a chalkboard & a pinboard up on the wall. You can set up this space with your child.
✅ Check this article and choose the best bookshelf for your child <<< Click Here
Make sure that your homeschooling space gets enough sunlight and airflow. You and your children will be spending considerable time here, so ensure that it is comfortable for all.
Toy Storage Organizer Or Daily Supplies organiser for Homeschooling
It is important that your daily or weekly supplies are in place and easily accessible to you and your child. You may look at investing in some baskets and shelves for the same purpose.
Check The Latest Price here ⬇️ 
Is Homeschooling Legal or Recognised in India?
Yes, Homeschooling is legal and recognized in India, there is however, no regulatory body for it.
Homeschool Preschool Nursery or Kindergarten Schedule
Creating a schedule is very important, it is like the backbone for your homeschooling system. Don't worry if the very first schedule you create doesn't work. A schedule will have to be worked over and over till you know what works the best for you and your children.
We have worked out a few samples and free printables for you. As per your need, you can make changes to it.
Free Homeschool Schedule Printables
A schedule puts everything in a rhythm. Your children and you can prepare better and more efficiently when a schedule is in place. Here below are a few samples of kindergarten schedule/ daily plans.
How to Teach Your Preschooler at Home?
Since we are all cooped up at our homes, the children are missing their school time and friends. For preschoolers many parents have opted for Homeschooling until things settle for best. Below are a few things you can take cues and ideas from and start your homeschooling journey.
See what your child loves and enjoys the most. If he/she loves their outdoor time, see to it that you give at least a few hours every alternate day to them in your balcony/veranda or lawn.
My son doesn't enjoy coloring, so I avoid coloring worksheets, But he does enjoy freehand drawing and watercolor painting, so our art sessions are based on his likes. After all, it has to be an enjoyable experience for them.
Follow a schedule, you may change the activities, but the rhythm should be consistent for your child and your sanity.
In this article we have shared themes, worksheets and activities for you to plan your Homeschooling lesson plan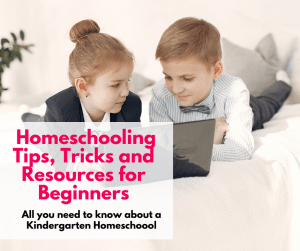 How do I start homeschooling my preschooler?
It has been a year since children are home, not a very pleasing thing, but the good part is that if you plan to start homeschooling, there may not be any resistance.
For preschoolers it is best to plan Theme based units. It will make your job simpler and also keep the child focused.
You can blend your theme activities across art, music, mathematics activities, and reading altogether. Below mentioned are some preschool education themes.
Online Homeschooling in India
Pandemic has completely changed the way the world looked at education. Now children across the globe are homeschooling, willingly or unwillingly, there is no escape.
As parents to preschoolers, if you are not keen on enrolling your child in an online kindergarten, you could choose some online classes for your child to add variety to learning.
For older kids here are some options to choose from
Wolsey Hall Oxford – Wolsey Hall is a registered School Of Cambridge Assessment International Education, Wolsey Hall provides quality structured online courses for Ages 7-18.
Khan Academy- For children from 6 years and above, Khan academy resources can prove to be excellent. Being a nonprofit organization, Khan Academy resources are free.
Byjus- Byjus also offers personalized online Home-learning programs.
Shemock Homeschool program– Edumax and Edumaxplus by Shemrock are their online homeschooling programs, supporting parents in their homeschooling journey.
Preschool Education Themes Ideas
Looking for some interesting themes for your preschooler's homeschooling? We have put together some selection of activities based on themes.
Themes will help you plan your activities better, and you will know what exactly you are going to achieve.
If you want you can get it individually or you can all the digital printables in ONE go by clicking here
Alphabet activities worksheets for kids
Animal Theme preschool Activities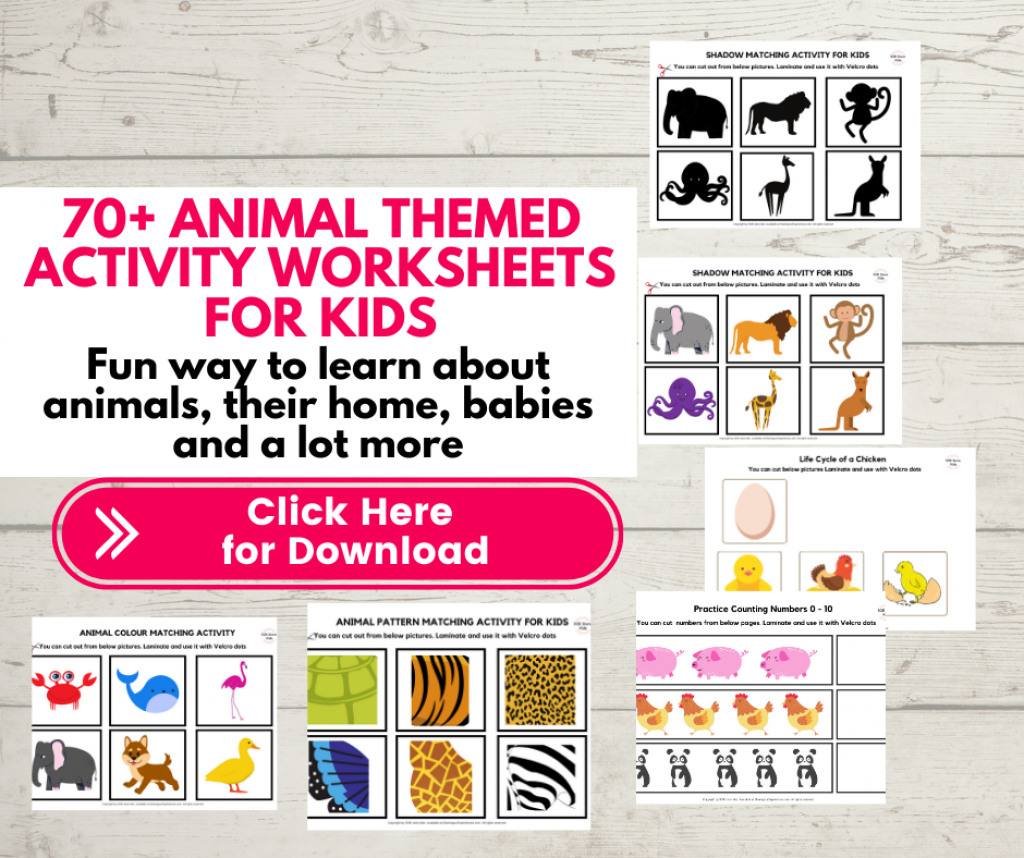 Colours and Shapes Theme Activities
Bird theme activity worksheets for kids bundle
Transport Theme Printable Bundle for Toddlers & Preschoolers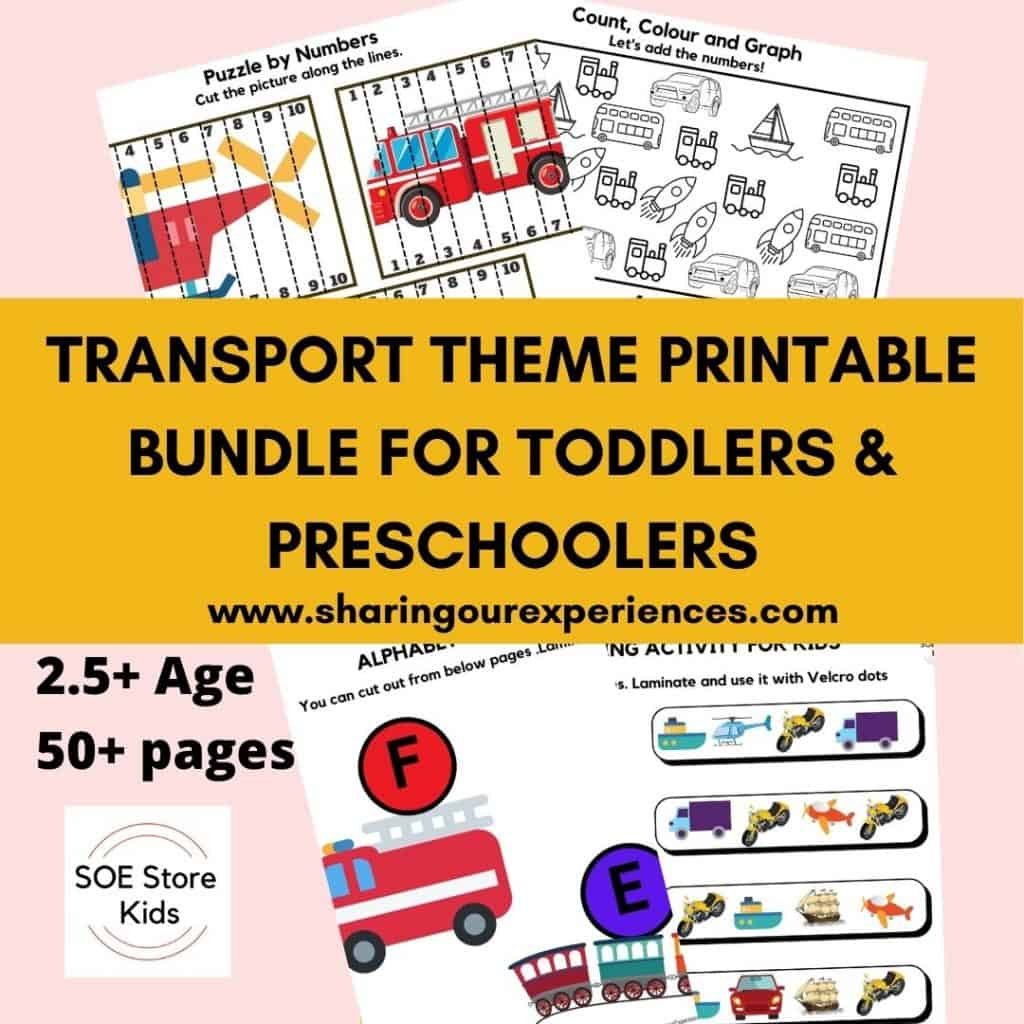 Teaching Emotions and feelings to young children (Emotional Intelligence pack for kids)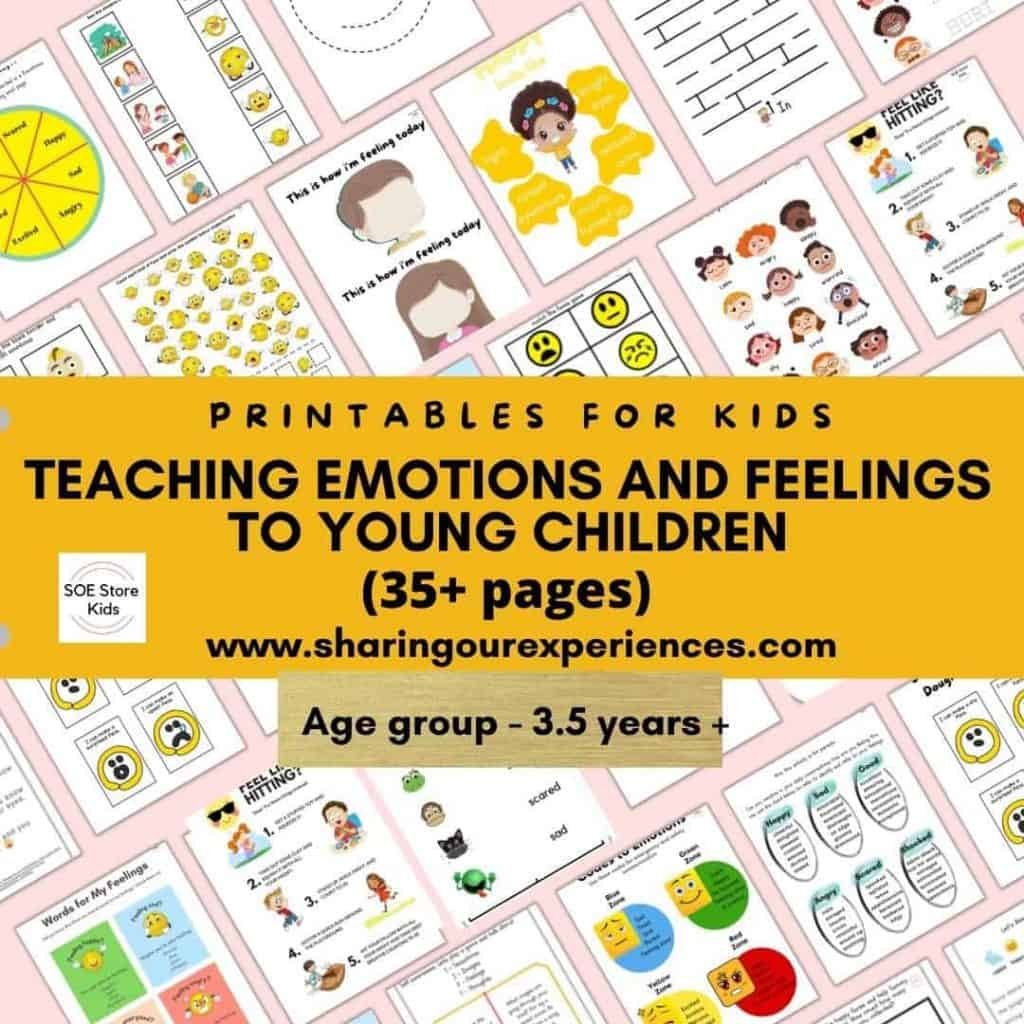 Dinosaur Worksheet Printable Pack for Toddlers, Preschoolers and Kindergarteners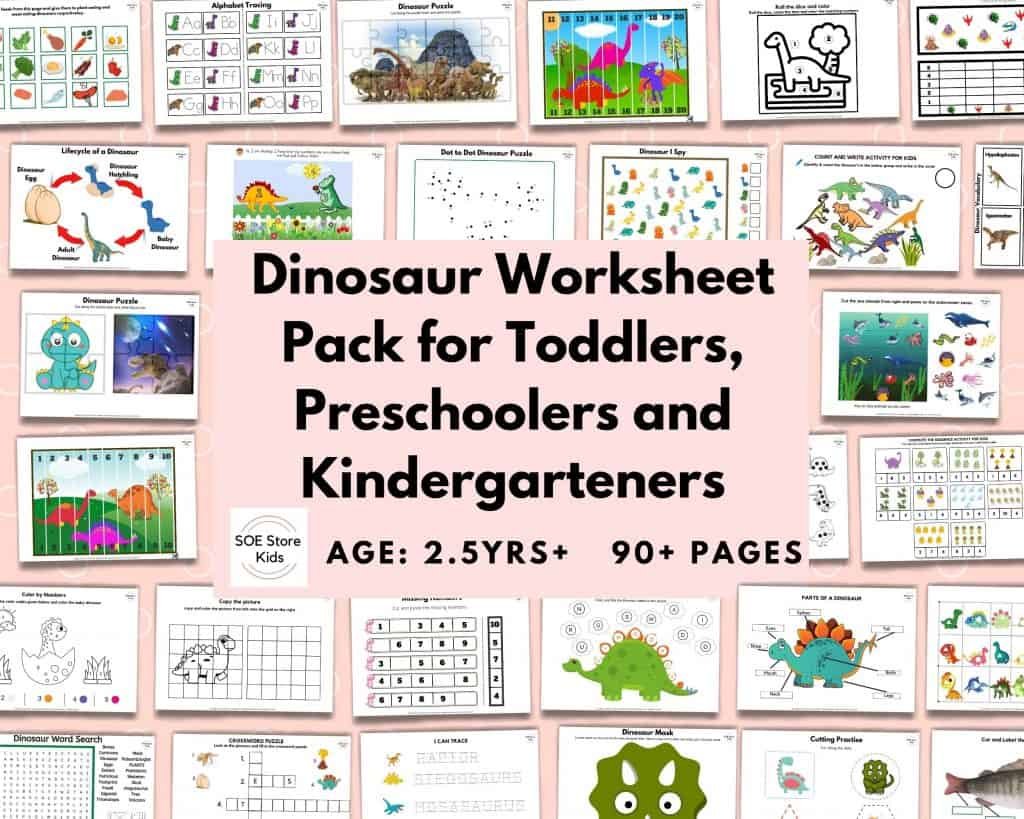 Hindi worksheets for Kindergarten kids printable bundle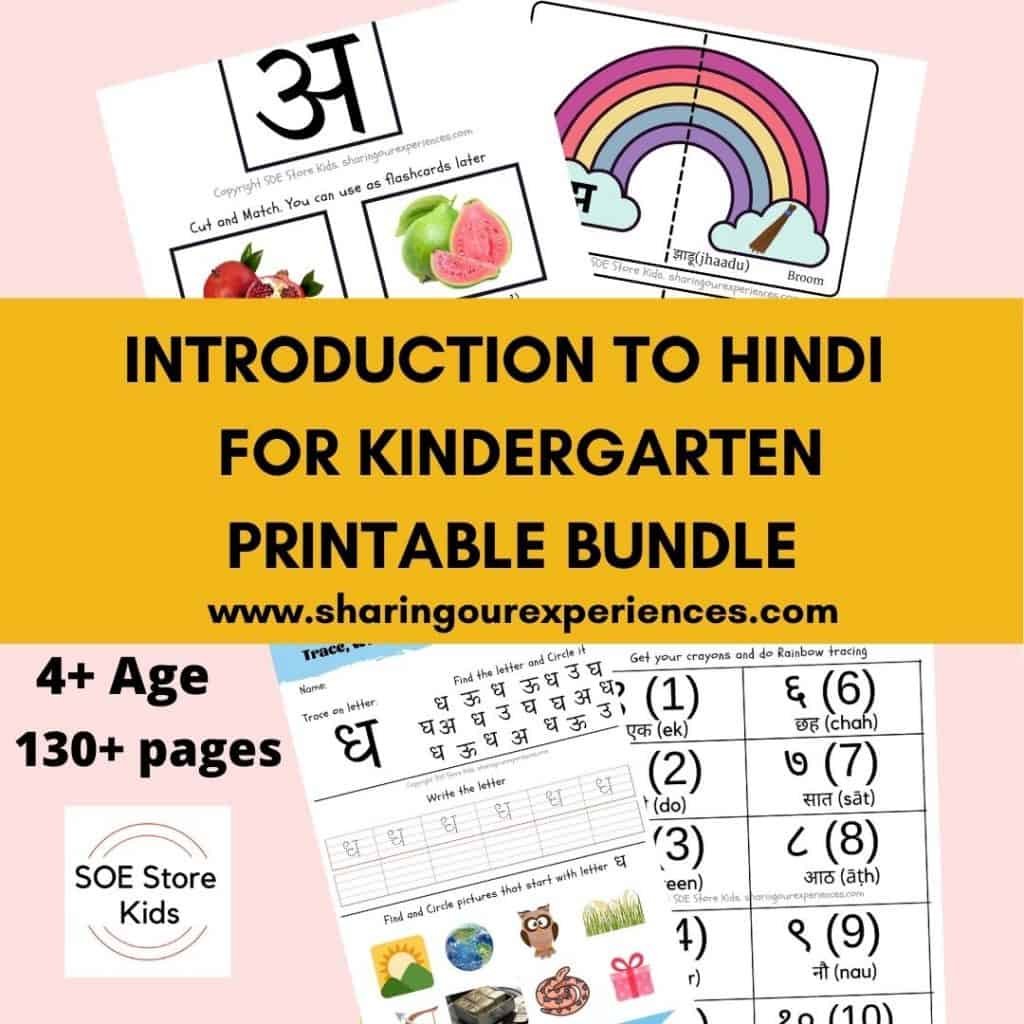 Under the Sea – Ocean Theme Activities for kids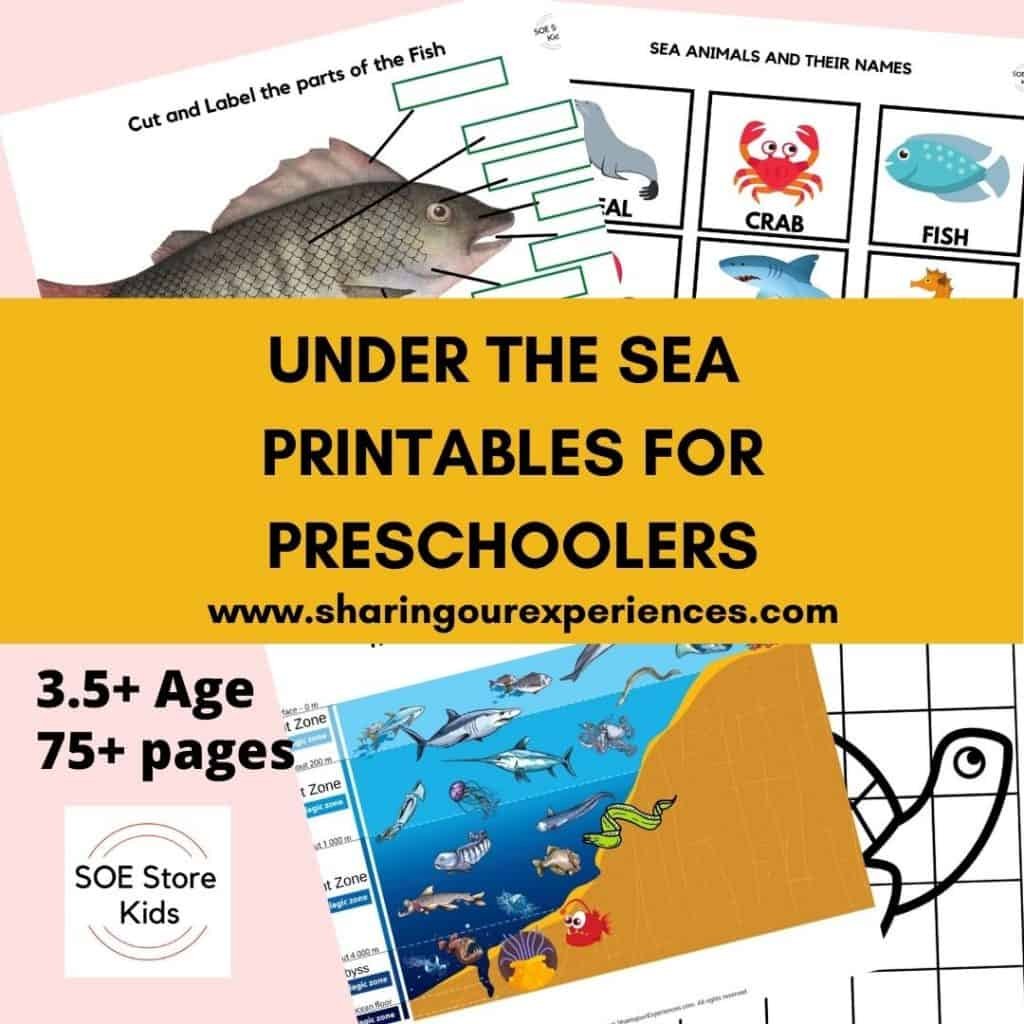 Introduction to early coding activities for preschoolers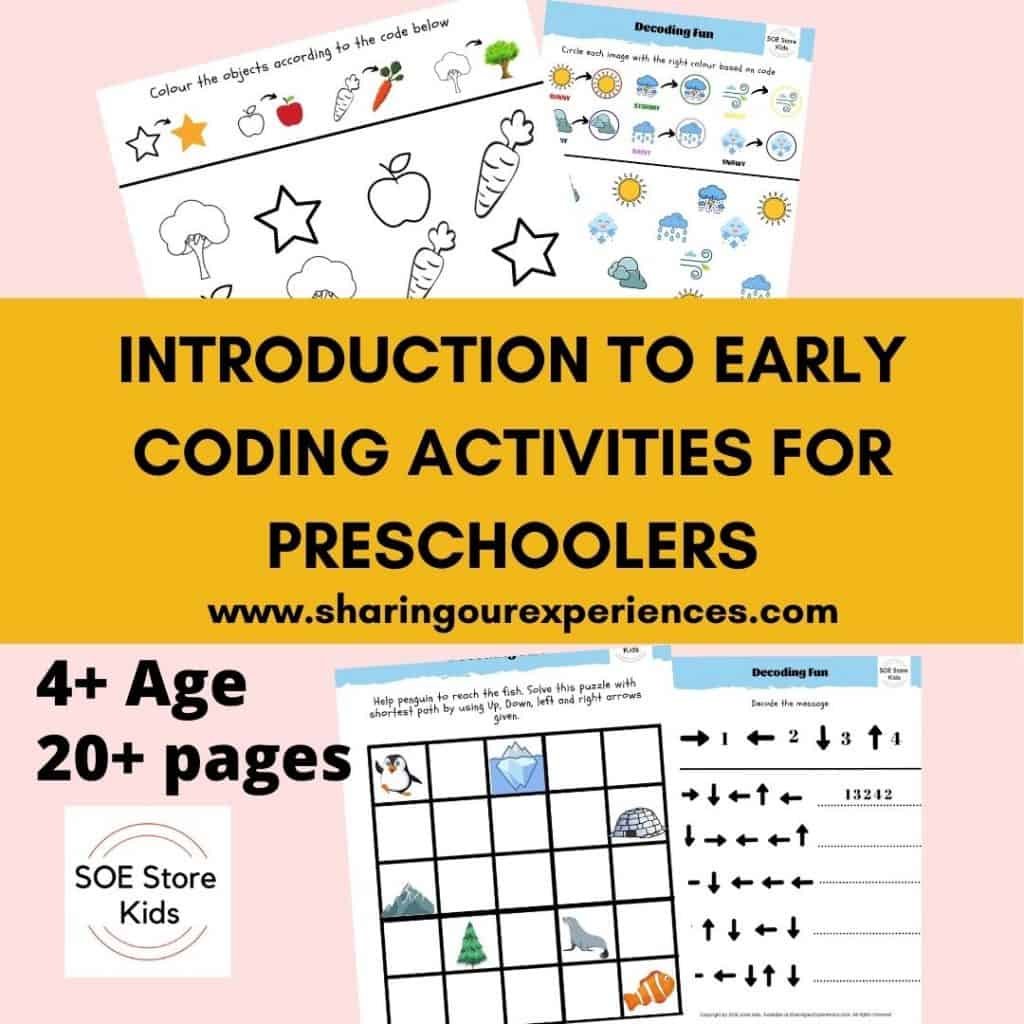 Simple Science experiments
How do I make online learning fun for preschoolers?
Good internet is the most important thing for any virtual interaction, ensuring that you and your students have good internet is a key to a good start. Here are a few things that you can do to make online. learning fun for preschoolers
Send a weekly plan to the parents to prepare the material.
Interact and ask questions
Give enough timely breaks
Play games in between or in the beginning to break the ice
How do I start homeschooling my 4-year-old?
For a 4-year-old child, the best is to give ample free-play time coupled with few activities. check out our activities and worksheets. The most important thing is to have a schedule, this helps children remain calm and also helps parents keep things under control. Check out our schedule and activities for preschool children, based on these you can work out a homeschooling plan for your 4-year-old.
What is the best homeschool curriculum for preschool?
We have listed the popular Preschool curriculums above, you may want to choose one that fits your need and environment. You can choose from Montessori, Reggio-Emilia, Waldorf/ Steiner, or Playway. You can even use a blend of all these methods, Preschool learning should be a lot of fun and easy, with the least stress on academic components.
Best Homeschool Preschool bundle
If you are looking for a digital homeschool preschool bundle, you can use the below link to get our VIP membership in which you get ALL our existing bundles plus ALL new bundles we launch for LIFETIME at just ONE TIME COST.
✅ Click here TO GRAB this Amazing deal now

What is a Lesson Plan?
A lesson plan is a tool that helps educators and trainers to prepare well and analyze the outcome of their teaching. It helps them be confident and prepared for the class exercise or any activity they undertake with their students.
A lesson plan is a crisp, concise written document that states the aim and objective of a particular lesson. No matter how short the class is, it is ideal to have a lesson plan in place. Planning is the key to any successful classroom session and so if you want your homeschooling to be effective, do prepare lesson plans well in advance.
How to Plan Homeschool Lessons?
Lesson plans are roadmaps that help you reach your destination with many hurdles. Here is our quick checklist for planning a lesson for your homeschool class.
Topic: Write down the name of the activity or topic that you are going to teach, be descriptive, it will help you write the objectives better.
The objective of the class/lesson: What is the target or objective of a particular lesson? It could be one objective or more.
Resources/ materials required: It is important to write this down so that you have a ready reckoner with you when you set up the place for your class. It should be a complete list of things that are needed for the activity.
Location: It is important to consider this while planning your session as some activities could be best performed in the garden, by the beach, or in the kitchen or classroom. Once you think about it and write it down, it will be easier for you to do arrangements.
Introduction: Write how you are going to introduce a particular topic/activity.
Procedure: This should have all the details of the activity that you intend to do with your preschooler.
Closure: This part should detail the conclusion of the activity.
Sample Preschool lesson plan
For your ease of understanding, we have created a sample lesson plan, you may tweak it as per your requirement.
How do I Make an Activity Plan?
An activity plan has to be simple, concise, and to the point. It must state the objective of the activity. It will prepare you to smoothly conduct the activity with your child. We have provided the details of lesson plans and also a sample Lesson plan above.
How do you write a preschool activity plan?
Now that you have decided upon the pedagogy or approach to teaching your child, the next step for you is to prepare lesson plans. Some parents prepare lesson plans for the whole year, others prepare it on a weekly or monthly basis. For Kindergarten, you can create a weekly/monthly plan, as there is less focus on academics at this age.
All about Homeschool Lesson Plan
Steps to create a lesson plan
Prepare a daily timetable
Keep a calendar with you, mark all the holidays and vacations
Calculate the number of hours you will have for each subject
Check the number of topics to be covered
Ascertain which topic will take how many hours.
Take up topics one by one and devise a lesson plan.
While preparing the lesson plan keep the objective of that lesson in mind.
Best homeschooling kit in India (Digital worksheets)
Here is an ultimate Homeschooling Bundle that will prove to be an asset to you during current times.
At What Age Can We start Homeschooling
You can start homeschooling from 2.5 year/3 years. On a lighter note, don't we as parents start schooling our children from the time they are born 😉
Benefits of Homeschooling
Homeschooling is not so popular in India yet. But as many parents are finding the current education system faulty and redundant, they are either moving to alternative schooling or are choosing to homeschool their children. Here are some benefits of homeschooling:
Strong parent-child bond
The secured and safe environment of home
Using teaching methods that are best suited to the child's interest and personality.
Homeschooling offers a lot of flexibility to children
Personal one to one attention of parent/tutor
What are some disadvantages of Homeschooling?
All teachers can be good parents, but all parents cannot be good teachers!
While homeschooling is a very good choice if you do not like how the education system works and how redundant it is. But homeschooling has its flipside too. Here are some disadvantages of homeschooling:
Being around with your own children 24*7 can be overwhelming.
A constant need to prove oneself as a teacher, even though you may not be the best teacher.
Parents may tend to overspend on supplies and to create a school-like environment.
A need to explain to others about your homeschooling decision.
The schooling/teaching suffers in case of any emergency at home.
Getting to meet other homeschooled children close to you for interaction could be difficult.
What is Unschooling?
Mary Griffith, author of "The Unschooling Handbook says "Unschooling means learning what one wants, when one wants, in the way one wants, for one's own reasons," this is what Unschooling essentially is.
How is Unschooling different from Homeschooling?

Unschooling is letting the child be. Unschooling lets the child learn on their own, the children learn from the environment and from the people around them.
On the other hand, homeschooling is all about learning in a structured way. In homeschooling the complete onus lies in parents, they become responsible for their child's education.
Hope you liked this article and found it useful, If you have any questions you can ask us in the comments and we would love to get back to you