My daughter is about that age now that she has started to feel like a miniature grown up. Barely a 6, she often wants to have a say in where we holiday, what's cooked for dinner, why isn't the maid given a bigger room to live in! She advises papa after mother-father have had a petty fight. She feels like a mini adult in her head now, I think.
So this year is going to be about talking to her as equals. look what i found A new beginning, yet again! Saying, 'Today is Republic day and hence it's a holiday' is not going to work anymore. She will want to understand at length, the meaning, significance and worth of this day which is important enough to be declared as a holiday Nationwide. I am not that perfect mom ready with all the answers in that perfect child friendly vocabulary. I am more of a work in progress species on parenting!!e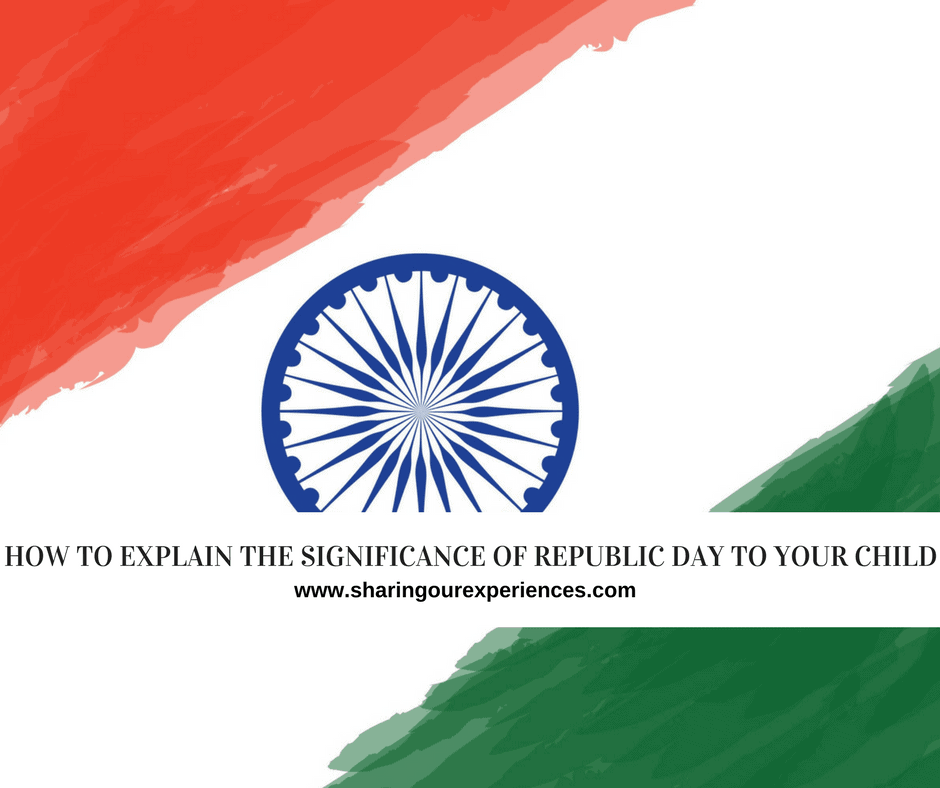 So with the festive season around the corner, I have to prepare myself for some of the questions that would be tossed my way. I have done some research and penned down a few Q&A on the Republic day for you all to read while I continue to read on Sankranti.
Q: WHAT IS THE MEANING OF REPUBLIC MAMMA?
A: In a country that is a Republic, the supreme power is not held by a monarch, but by the elected Prime Minister and President.
Q: WHAT EXACTLY IS REPUBLIC DAY?
A: On this day in the year of 1950, our country was declared a Republic. This means our country was no more under the rule of some other country. Since then, every year 26th Jan is celebrated to enjoy and remember the historic independence of India from the British rule. Republic day is also our national festival and everyone has a holiday on this day.
The celebrations begin by hoisting the national flat and organizing a big event with special parade at the Rajpath in New Delhi.
Q: ARE THERE OTHER NATIONAL FESTIVALS TOO?
A: Gandhi Jayanti and Independence days are our two other national holidays.
Q: I DON'T QUITE UNDERSTAND THE DIFFERENCE BETWEEN INDEPENDENCE AND REPUBLIC DAYS. WHY DO WE HAVE 2 DAYS?
A: On August 15, 1947 our country won its independence from the British rule. However it took us 2 years to properly define the country of India and what rules the government must follow. Independence day is about the past and Republic day is about giving a glimpse of our bright future. Independence is about simplicity and happiness. Republic day is about honor and pride.
Q: WHY DO WE HAVE TO STAND IN ATTENTION DURING THE NATIONAL ANTHEM?
A: Singing the National Anthem gives us an opportunity to show our thankfulness for the sacrifices that have been made by so many people before us. Sacrifices that enable us to live in this free country. And we pledge to not let their sacrifices be in vain by staying in attention whiling singing the National Anthem.
Q: WHY DO WE HAVE TO RESPECT OUR COUNTRY MAMMA?
'We already respect so many things like, you, papa, granny, books, God mamma', she asks.
A: By showing respect to our country, we show appreciation for all the positive aspects of our culture and tradition. We show our thankfulness towards the opportunities that have been provided to us. For example, in our own country we can easily find a job, a home, basic facilities comparatively much easier that in a foreign country.
Like Walt Disney once said, "We keep moving forward, opening new doors, and doing new things, because we are curious and curiosity keeps leading us down new paths." My new beginning with my daughter in the New Year is to let her spread her wings of knowledge long and wide, like I said 'speak as equals'.
Don't miss to pin

This article was first published in mycity4kids.
Liked this post ?
You may also want try your hand at this interesting Republic day activity for kids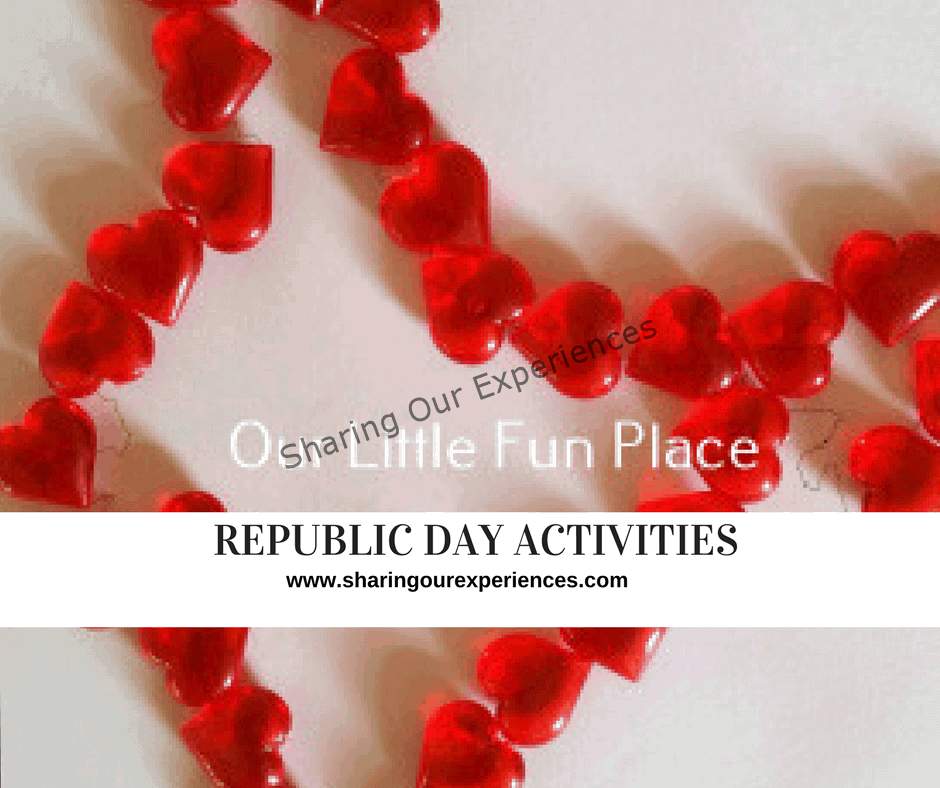 Your Turn Now
In case if you liked this article do show your support by sharing this article.
Like our Facebook Page 
Stay connected with us using your favorite social media, we can be found on
Add a comment
Don't you find this crepe paper flowers craft idea interesting and beautiful ? Try it and let me know using comments below. Would love to hear from you.