Ever since mankind came into existence there has been a rat race of moving ahead from each other. One of the foremost parameters which differentiate a person from another is the level of intellect or knowledge possessed by him. This is where education plays its role. Parents these days are also aware of the importance that education has in their child's life. In order to provide the best education to their children, parents do not leave any stone unturned. They even enroll them in coaching centers so that get an edge over their peers.
The sole purpose of this article is to showcase the top signs which suggest that a child needs a home tutor. So, let's get started.
Your Child is Getting Bad Grades
One of the foremost signs that your child needs a home tutor is the slipping grades. The need for a tutor becomes even more essential when there is a sudden drop in his grades and you know your child can perform much better. Hiring a home tutor would enable you to discuss the root cause for the drop in grades and find a solution for the problem. A home tutor will pay personal attention to your child and discover the root cause of the problem. Once the actual problem is known then the tutor will begin proving your child with a solution that will enable him to improve his grades again.
Difficulty in Understanding the Concepts
Is your child getting stuck on a particular subject or is not able to understand a concept? If yes, then it's a good time to look for a home tutor that will give your child personalized attention. Your child needs an extra help or expert advice which will make him understand a particular concept and get over the intricacies that are faced by him. Sometimes a student is not able to get his basics clear due to which he keeps on facing the same problem again and again. There is no harm in hiring a tutor for your child and make him get rid of his struggles.
Lack of Confidence
Sometimes a student might lose his interest in studies and as a result, lack the confidence which is needed for performing well in exams. In such a situation, the student will start doubting himself and his ability to learn. This will have a negative impact on the student's overall academic performance. A home tutor would enable the student to build his lost confidence and boost his self-esteem. This will make the student actively participate in the classroom discussions along with the other school activities.
Time Management Issues
If your child is not able to manage his homework or the projects that have been assigned to him then it is necessary that some steps are taken so that he manages his schedule. Yes, an occasional delay is fine but not on a daily basis. Hiring a home tutor will enable your child to improve his study habits and cultivate the needed self-motivation. Through this, he will be able to keep pace with all his upcoming assignments and projects. There might be a case that your child is struggling to devote time to a specific subject. In such a situation, you can hire a home tutor who has an expertise in that specific subject.The tutor will bring your child again on the track and make him manage his time.
Parental Supervision is Lacking
Are you not able to provide a solution to the queries to your child regarding his homework? If this is true then it would be better to take the assistance of a tutor. The teaching methods, concepts, and the syllabus have undergone a massive upheaval. This is one of the major reasons why parents find it difficult to help their children with completing their homework. As a parent, you should not waste your time and hire a private home tutor for your child. A home tutor will guide your child in areas where he is facing difficulty.
Being in a State of Confusion
Due to the academic burden which the students have to face these days they often end up getting confused. This is one of the main reasons for their poor performance in academics. However, sometimes it might be difficult to come to the root cause of the confusion. A tutor who is well trained and deals with students on a regular basis will be the perfect person to go to ask for assistance. He will make your child comprehend every subject which will have an impact on his grades.
If Your Child Has Any Learning Disability
Tutoring sessions are very helpful for all those children who have been diagnosed with any sort of learning disorder. Such children have to work much harder than their peers in order to get good grades. A tutor that is trained in handling such children will follow a particular approach which is easier for the students to understand. This will make the whole process of learning quite easy and enjoyable for the students.
Summing Up
So after going through all the points which have been mentioned in this post, I am sure that you would have made yourself aware of the signs which suggest that your child needs a home tutor. I would love to know from you if the article is worthy of a read or not. Do let me know your views about the article in the comments section below.
This post is by Robert Wilson. He was born and raised in Malaysia. He is working as a blogger and Home Tutor for ChampionTutor.
Liked this post ?
You may also want to read Storytelling- A crucial part in developing your child's overall personality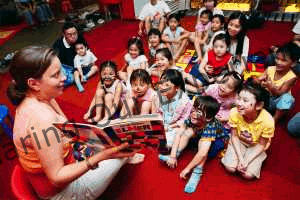 Your Turn Now
In case if you liked this article do show your support by sharing this article.
[shareaholic app="share_buttons" id="27265281″]
Like our Facebook Page and Stumble It!
Stay connected with us using your favorite social media, we can be found on
Add a comment
Don't you find this post useful ? Try it and let me know using comments below. Would love to hear from you.