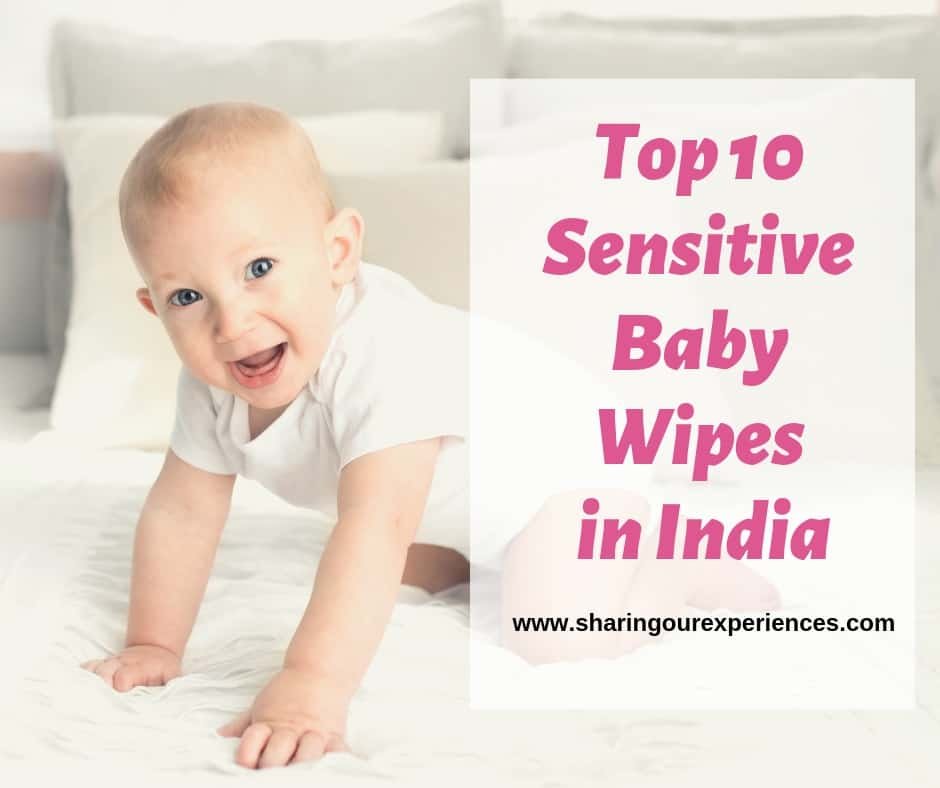 When it is about child's safety every parent is very careful while choosing the product. A newborn infant's skin is 10 times more sensitive than a grownup and hence any sort of harsh chemical might give rashes and skin irritation.  As the baby wipes are mainly used to clean the infant's skin, and very much essential while changing diapers, moms must be very careful while choosing the one.
But this is not an easy task as the market with the baby product is flooded with many brands local as well as international, claiming to be the best.  The answer to this is to choose the most trusted and well-known brand and keep a watch for any marks of rashes/ irritation/allergy causing the baby. So instead of following other's experiences, it is always best for a mom to follow her own instinct as a mom's instincts never flop.
Here are a few top baby wipes brands available in India. 
✅ Top 10 sensitive baby wipes in India 2022
Mother Sparsh:
The Mother Sparsh water wipes are made for super soft and delicate baby skin.
These skin-friendly wipes are perfectly gentle and designed for newborns, infants with sensitive skin.
Their wipes are alcohol free, parabens free, hypoallergenic and dermatologically tested to ensure pure and safest touch to babies.
They are comparatively thicker than normal wipes. There are two variants available for this 98% water wipes and 99% water wipes.
One thing that sets them apart is their use of natural fabric and thus they are completely biodegradable. The packing with a flip cap is very convenient.  They are also affordable so a good deal safe option for babies.
Product is available on online portals like firstcry & amazon. For further details visit their [eafl id="22410″ name="" text="website"]
Pampers:
This brand is very well known for their diapers not very popular for their wipes and they are slightly overpriced for the Indian market. Yet, they are best in terms of quality and texture with a touch of milk. But if you ignore the price then this is a good choice for your baby. The brand was under the scanner for using Phenoxyethanol, but PG came up with a harmless formulation and even though the pampers fresh clean wipes contain a number of chemicals, they are all considered to be safe for baby skin and health. Pampers wipes are lotion based wipes and they are soft textured that clean the dirt and uphold the skin's moisture.  The packaging is user-friendly with a click lock lid that averts loss of moisture in the wipes and it's very handy while traveling.
 Huggies:
These wipes do not contain any alcohol or soap. The wipes contain vitamin E and Aloe Vera. Huggies wipes are thick, still soft, and spongy, they warranty complete protection for the baby's sensitive skin. Besides, the Huggies wipes are gentle and refreshing they ensure a quality product.
 Huggies wipes cannot be classified as completely safe as they contain certain chemicals such as malic acid and polysorbate20, which may result in skin irritation depending on skin sensitivity. Other than that, the packaging is appropriate and suitable for the baby who does not have sensitive skin. Huggies wipes are not possible to cause any skin rashes.
Chicco:
This is an Italian brand with its presence worldwide, they are well-known for the top quality baby products. The Chicco baby wipes are tested clinically, safe, and free from detergents, alcohol, or parabens. The disinfectant-coated wipes contain Aloe Vera and  Chamomile so, they are very gentle on the baby's skin. These wipes make the baby feel soft with no skin irritation or rashes after using them.
Dove:
I don't think that this brand requires any introduction but many do not know that they have entered into the baby care product segment with their baby wipes. Like their other products, the Dove baby wipes are non-irritating, very mild, and free from any alcohol or hypoallergenic. It is a terminologically tested product. The baby wipes moisturization makes the baby's skin soft and hence, can be used even for the new born infant too.
Pigeon:
This is a very known and trusted brand in baby care products ever since 1957.  The Pigeon baby wipes comprise chamomile extracts and rosehip and they are prepared from very soft fabric which is good for even sensitive skin. The gentle moisturizing barrier of the wipes contents prevents the occurrence of any diaper rashes and its cream averts any dryness. The unique mesh woven stuff absorbs the moisturizing formula of the product and ideal even for repeated use during the diaper change.
Himalaya Herbal:
The Himalaya healthcare deals with personal and baby care products are Ayurvedic products, made of 100% herbal ingredients. Their baby wipes are tested clinically and specially made to clean, moisturize, and preserve the baby's skin moisture. It comprises Aloe Vera and Indian lotus extract which keeps the baby's skin soft and averts any dryness. The Himalaya baby wipes are 99%water based hence, they make sure the baby skin remains infection-free all through the day.
Mamaearth Organic baby wipes:
The elements used in this brand product are natural. The Mamaearth wipes are completely free from any sort of harmful ingredients such as paraben, synthetic fragrance, or petro-chemical- therefore it is gentle and soft on the baby skin. The preparation is not free of fragrance but is made of natural ingredients such as Lavender oil. They have a very user-friendly packaging and the clip-on lid prevents moisture loss or dryness hence, the wipes stay wet and fresh for a long. Largely, this product is considered to be the economically safe baby wipe available in today's market.
Mee Mee:
This is a premium quality product brand in baby care products. The wipes are formulated with premier safety standards.  It is a very soft, dermatologically tested product that contains anti-bacterial elements and they are undeniably safe for the baby's sensitive skin. This product contains Aloe Vera which moisturizes and keeps the skin cool with a mild fragrance to make the baby feel fresh every time it is used.
Johnson's baby:
This is the very trusted brand name for decades, it never concludes to impress. The very new advanced fiber technology together with the moisturizing lotion makes sure that the baby's skin is safe from any kind of nappy rash. The product is delicate, perfectly soft, and free from alcohol. The supper fine fabric keeps the baby's skin healthy and soft. This is the product most of the moms have been using for decades. It is the best selection for moms who are specific about soap-free baby wipes.
If you liked this article on Top 10 sensitive baby wipes in India. Don't forget to Pin it
Liked this post?
You may also want to read http://Best Baby Books loved by moms and babies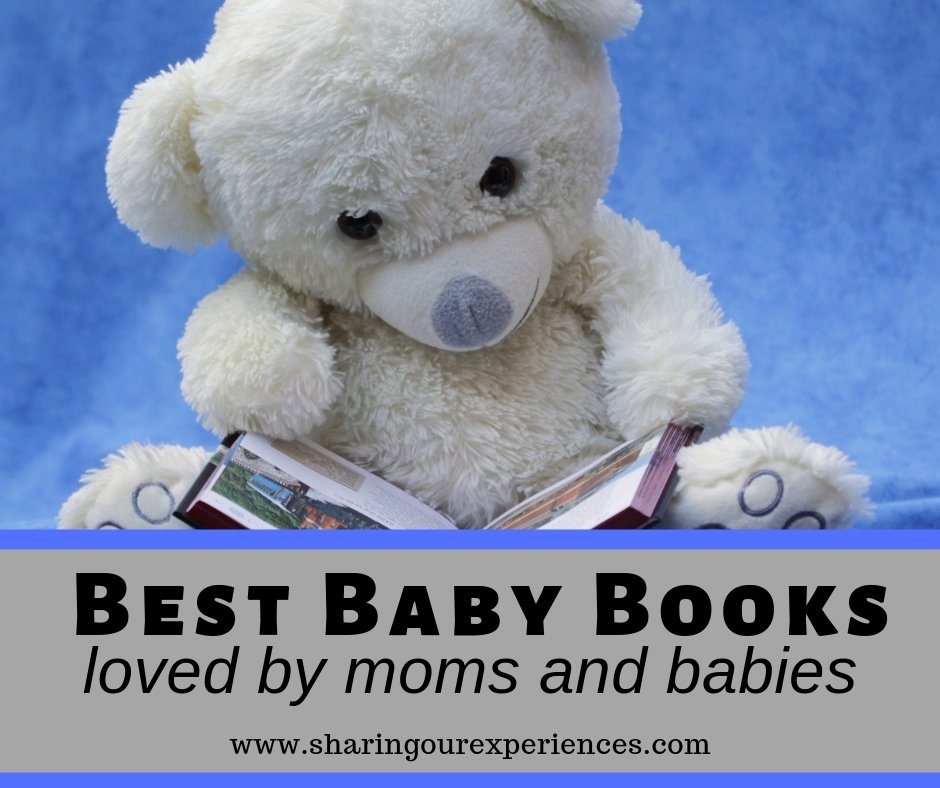 Your Turn Now
In case if you liked this article on Top 10 sensitive baby wipes in India and think it may help someone do show your support by sharing this article.
Like our Facebook Page 
Stay connected with us using your favorite social media, we can be found on
Add a comment
Did you like this guide on Top 10 sensitive baby wipes in India? Do let us know using the comments below and if you have any more questions or something to add please do let me know. Would love to hear from you.