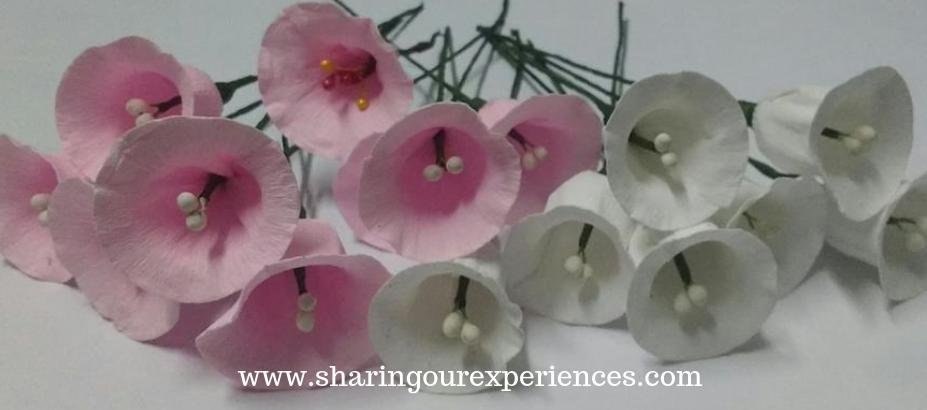 These Crepe paper flowers are so gorgeous that you won't believe they are not for real. Read on for a step by step tutorial with pictures to help you with how to make Pink and White Crepe Paper Flowers.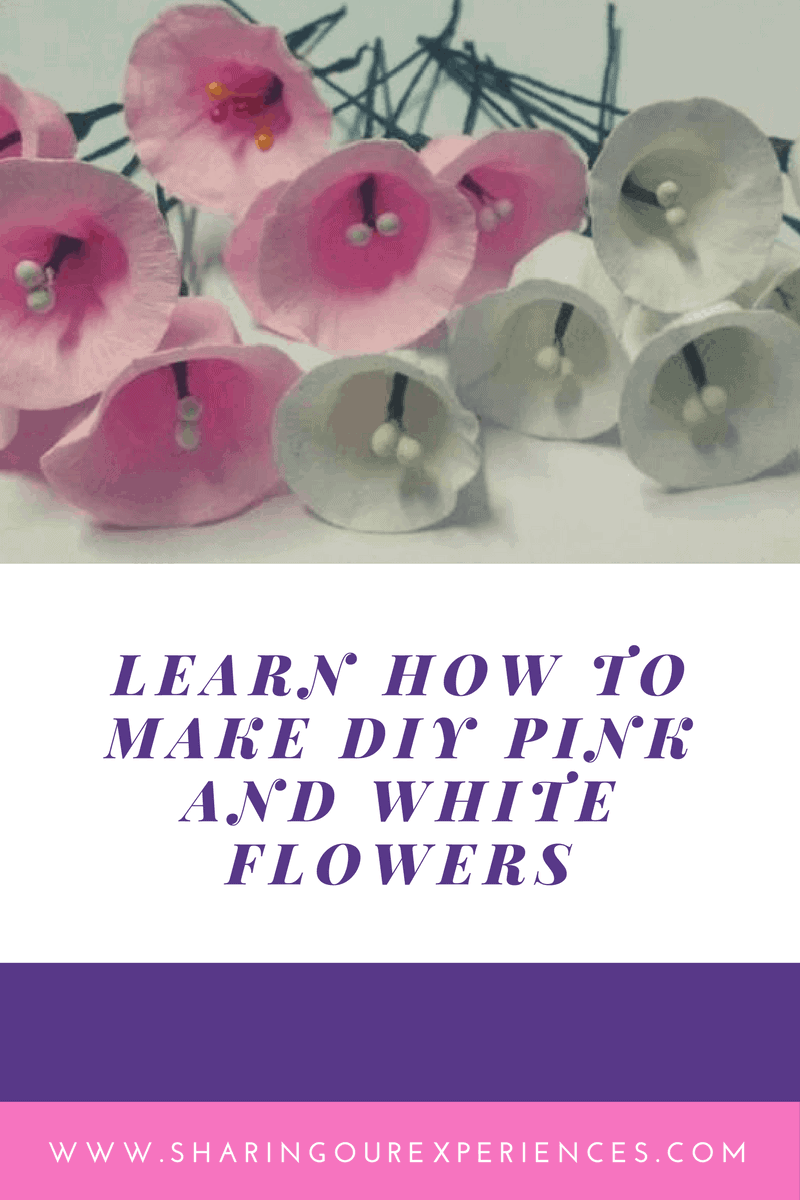 As you know fresh flowers are not always available and don't last very long. Why not decorate your home with a bouquet of these beautiful DIY paper flowers that will last for months with no extra effort ?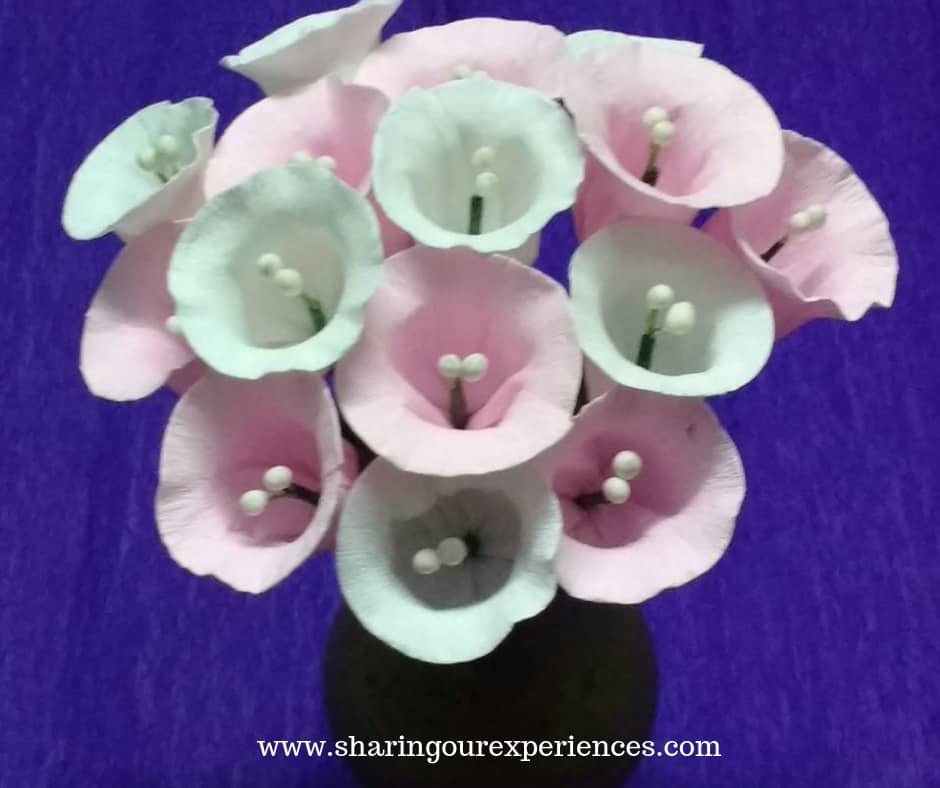 Also, this simple and quick Paper Flower DIY craft is a great way to keep your kids engaged and enhance their creative skills.
Isn't it much more interesting and exciting to decorate our house with handmade flowers created by ourselves or our kids ? These vacations, let us keep our kids busy with some interesting and productive activities!!
---
---
If you want to try making a variety of paper flowers, check out any of the free paper flower tutorials below:
[pt_view id="7bf942en6o"]
Materials needed to make Pink and White Crepe Paper Flowers
Crepe Papers (Pink n White approx. 2 each)
Thread (Preferably Green)
Green Stems (Easily Available in Crafts Shop)
Small Sticks with beads on both ends
Green floral tape
Scissors
Glue Stick
Step by Step Process on how to make DIY paper flowers using crepe paper
Step 1 – Take a crepe paper. Cut crepe paper into a rectangle (6 Cm Width and 8 Cm long)
Step 2 – Fold the crepe paper rectangle into half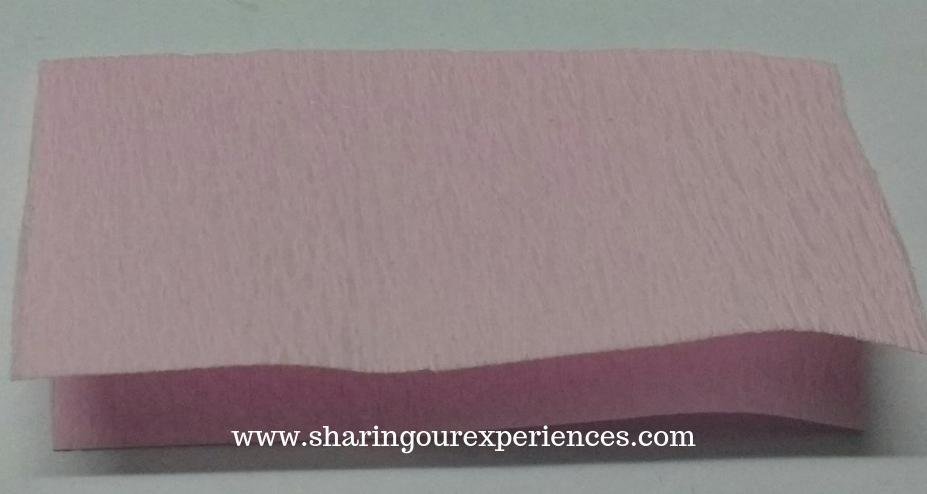 Step 3 – Add Fevicol on one side of the crepe paper rectangle  (as shown in the pic below)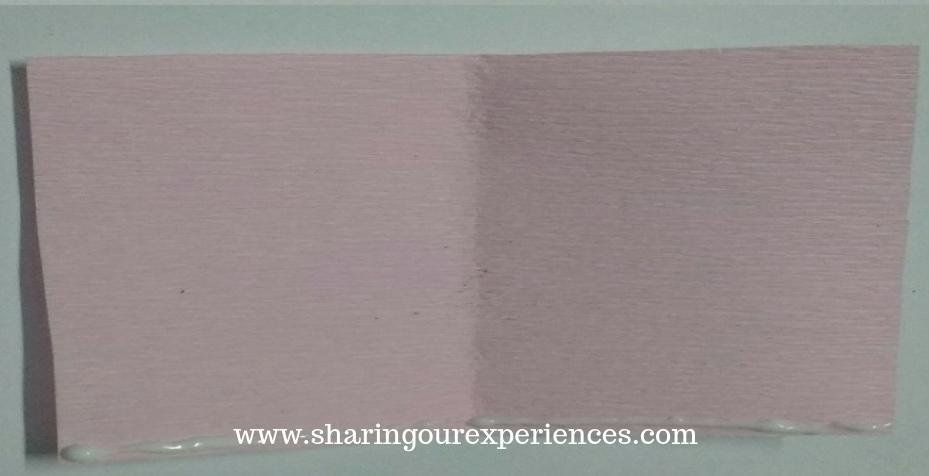 Step 4 – Now insert the other edge into the edge you applied Fevicol on (as shown below)
Step 5 – Fold all the crepe papers rectangles in a round cylindrical shape (see pic below)

Step 6 – Fold the sticks (with beads on both ends) and tie them with stems with the help of green thread (shown below)

Step 7 – Insert the stamen into round cylindrical shaped petals (created above)

Step 8 – Then tightly tie with the thread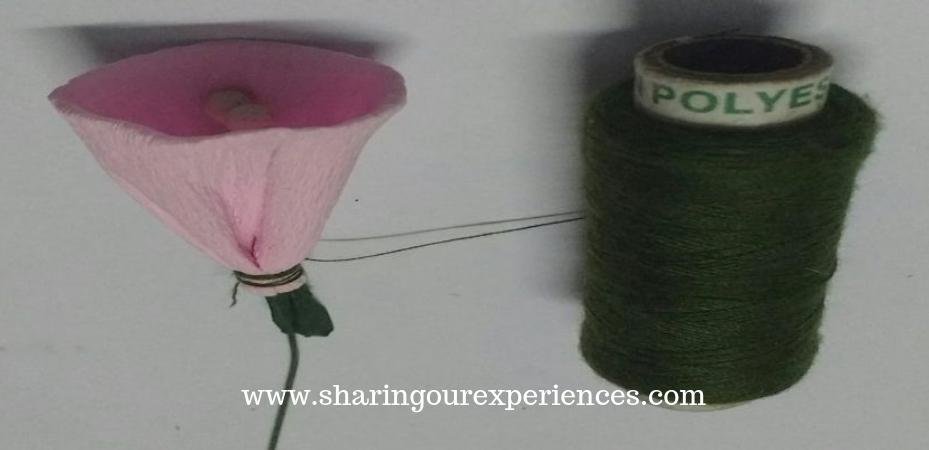 Step 9 – Wrap the lower part of flower and stem with green floral tape
Step 10 – Put your finger inside and wide the bottom as shown in the pic
Step 11 – Stretch the edges of crepe paper smoothly and make it look like a flower
Step 12 – Make as many crepe flowers as you want (by repeating above steps)

Don't miss to pin


So friends don't you find the activity simple and quick ? These crepe flowers are great for home decorations or special occasions like Valentine's day.
I am sure you are going to try it at home and surprise everyone with these beautiful handmade flowers. You can use any other colors to make them more beautiful.
Do share what you have made using comments below.
These pictures were first published on author's blog
Liked this post?
You may also want to try making theses beautiful yellow Crepe Paper Flowers.

Your Turn Now
In case if you liked this article do show your support by sharing this article.
Like our Facebook Page 
Stay connected with us using your favorite social media, we can be found on
Add a comment
Don't you find this crepe paper flowers craft idea interesting and beautiful ? Try it and let me know using comments below. Would love to hear from you.