Eco-friendly vacations are a bliss to unwind and explore new destinations keeping in mind the finances and the need to care for the environment by reducing the carbon footprint. After a thorough research, following are some of the eco-holiday tips to protect the ecosystem while traveling.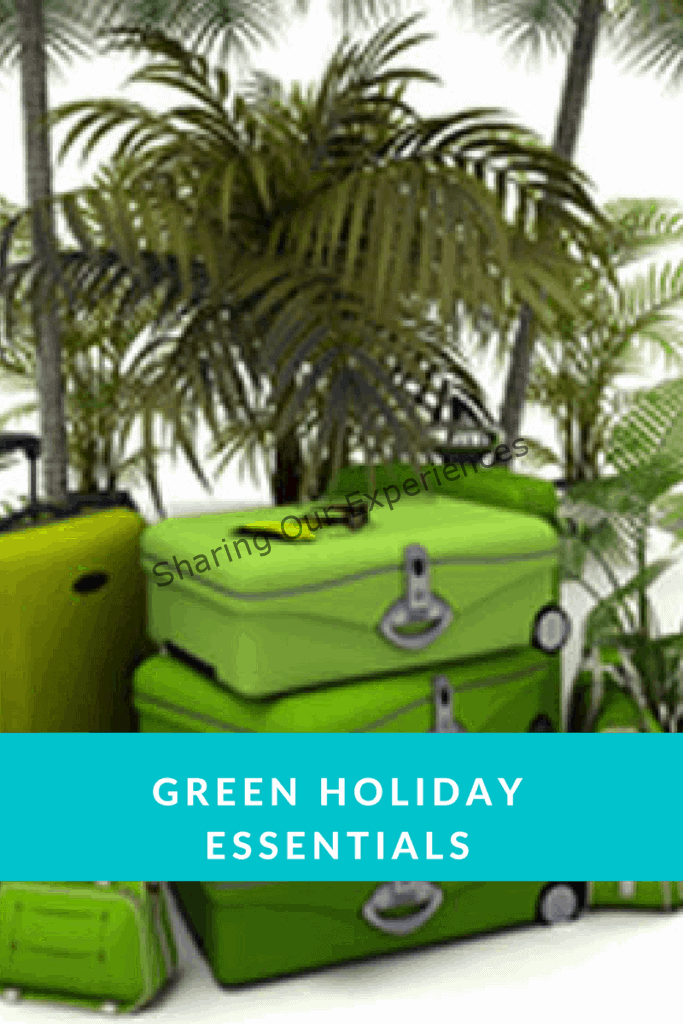 Light Luggage: Light luggage of around 5-7 kilograms not only makes movement convenient and less stressful by reducing additional baggage costs for us but also reduces the aircraft weight, thereby improving it's fuel efficiency.
Comfortable shoes for effective transportation: Air travel leaves a huge carbon footprint, so wherever possible use a train and a local tourist bus or car pool for long distances. It is advisable to explore the nearby surroundings on a rented bike or bicycle. We can also enjoy the lush greeneries with leisure walks for which comfortable walking shoes are a must. This will not only keep you fit but also reduce the carbon waste.
 Eco-friendly shoes for an alternative option: Eco friendly shoes are stylish and beautiful, such as the newly popular bamboo shoes. These shoes usually have recycled inner tube and hemp with organic cotton, cork and bamboo. Since they are stylish, comfortable and eco-friendly, one pair serves all the different outfits. Some of you maybe more concerned about sustainability of the planet and how the materials used in making shoes, such as leather, affects animals and the environment. Yet others are bothered by the use of toxic materials, such as glue used in making most shoes and how those toxins are absorbed into our bodies and affect our overall health.
Re-usable water bottle: Remember to carry a re-usable water bottle and lessen the use of plastic. Since it is very difficult to get safe drinking water, it's better if we can pour the mineral water to our bottle and return it to the shopkeeper so that it can be sent back to the vendor for recycling. Also safe drinking water can be re-filled from restaurants and eating joints at different halts.
Savoring the taste-buds to local and organic cuisine: Local cuisine is always a great attraction for the tourists. You can carry lots of organic fruits and veggies that is convenient and healthy to eat. It helps refresh the taste-buds and also reduces carbon waste emitted due to transportation. Also a shift from non-vegetarian to vegetarian meal helps in attaining a healthier body.
Laundry: Carry a small trash bag for dirty clothes and don't wash each and every clothing unless absolutely necessary. A pair of jeans can be worn more than once and it is better to avoid laundry services of the hotel to save water, electricity and money. Towels and bedsheets can be re-used unless too dirty.
Sanitizing agents & toiletries: A hand sanitizer is inevitable to avoid wastage of water and soap and also keep yourself germ-free before trying out varied cuisines. Using bio-degradable or organic soaps and shampoos will help keep the environment clean.
Re-usable shopping bags: Re-usable shopping bags are very handy while shopping and in this way we reduce plastic usage.
Sustainable gadgets: Backpacking gear, that is environment-friendly or is made from recyclable items and a wide range of gadgets that are solar-powered are a must to travel in an eco-friendly manner. Also buying rechargeable batteries and reusable containers from companies which support eco-conservation is beneficial as you know that the money you are spending will be donated for a good cause.
If we all target at implementing these basic hygiene practices, I think the earth will surely be a more green and eco-friendly place to live in.
So dear readers, we would love to know about your innovative ideas too.
Liked this post ?
You may also want to read about Monaco ,The land of Affluence
Your Turn Now
In case if you liked this article do show your support by sharing this article.
[shareaholic app="share_buttons" id="27265281″]
Like our Facebook Page and Stumble It!
Stay connected with us using your favorite social media, we can be found on
Add a comment
Don't you find this post useful ? Try it and let me know using comments below. Would love to hear from you.