Learn how to make easy crepe paper flowers.
Can you believe these flowers are made out of crepe paper ? Crepe papers are very easily available in market and you can them in a variety of colors.  If you want you can also use German crepe paper for better results.
These DIY crepe paper flowers are so easy to make that you will definitely say why didn't I think of it before.
These paper flowers do not need much of your time and effort and are excellent as centerpieces. Flowers made out of paper also give an advantage over natural flowers – as they are far more durable and does not need much care.
Before I go ahead with the tutorial, would like to share what got me into making these easy crepe paper flowers at home.
My kid's summer vacations have started and now we want to do something creative and interesting. What better than to indulge in some craft work.  After all we both love DIY craft projects.
Thus, we collected some stuff already available at home and made these super easy and simple crepe paper flowers.
We had lots of fun together in making these beautiful flowers and now sharing this paper flower tutorial with you so that you can also give it a try.
 Now let us get back to the DIY handmade crepe Flowers tutorial. Here are step by step instructions (with pictures) on how to make easy crepe paper flowers.
Materials needed to make easy crepe paper flowers
Crepe paper (colours of your own choice)

Sticks

Scissors

Glue Stick

Floral Tape

Thread
How to make DIY crepe flowers at home step by step
Step 1 – Cut the petal shapes from crepe paper
Based on your estimated size of flowers cut the shape of petals from crepe paper(as shown in pic below).
Note- If you want to make a bunch of colorful flowers take 3-4 colorful papers and cut the petal shapes of same sizes. I used yellow and white crepe paper to make the flowers.
Step 2- Glue all the petals.
To make the flower, paste all the petals and let them dry.
Step 3 – Give it a flower shape.
To make a flower paste the first and last petal together and let it dry.  
Step 4- Prepare the stamens.
To make the center of the flower wrap the stick with crepe paper.
Note- To make it more interesting and beautiful you can also use the stamens (easily available in market) and tie it with a wire and then wrap a floral tape on it.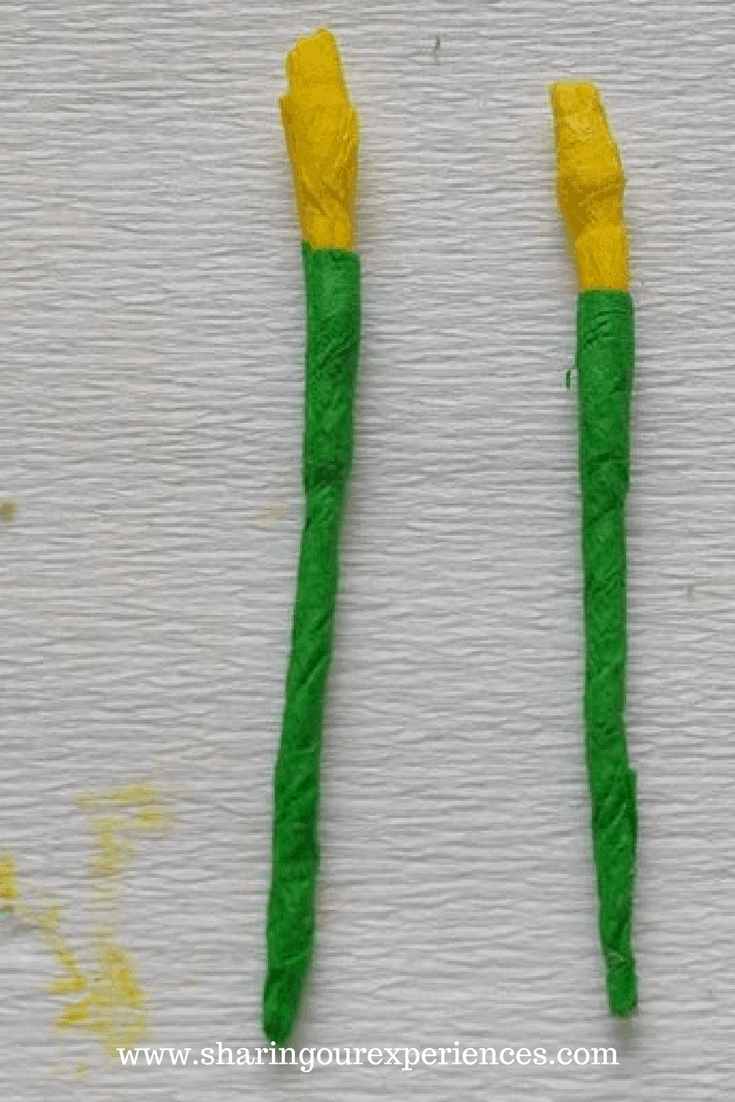 Step 6 – Complete the flower.
Insert the ready stamen in flower and wrap it with floral tape from outside or tie it with a thread.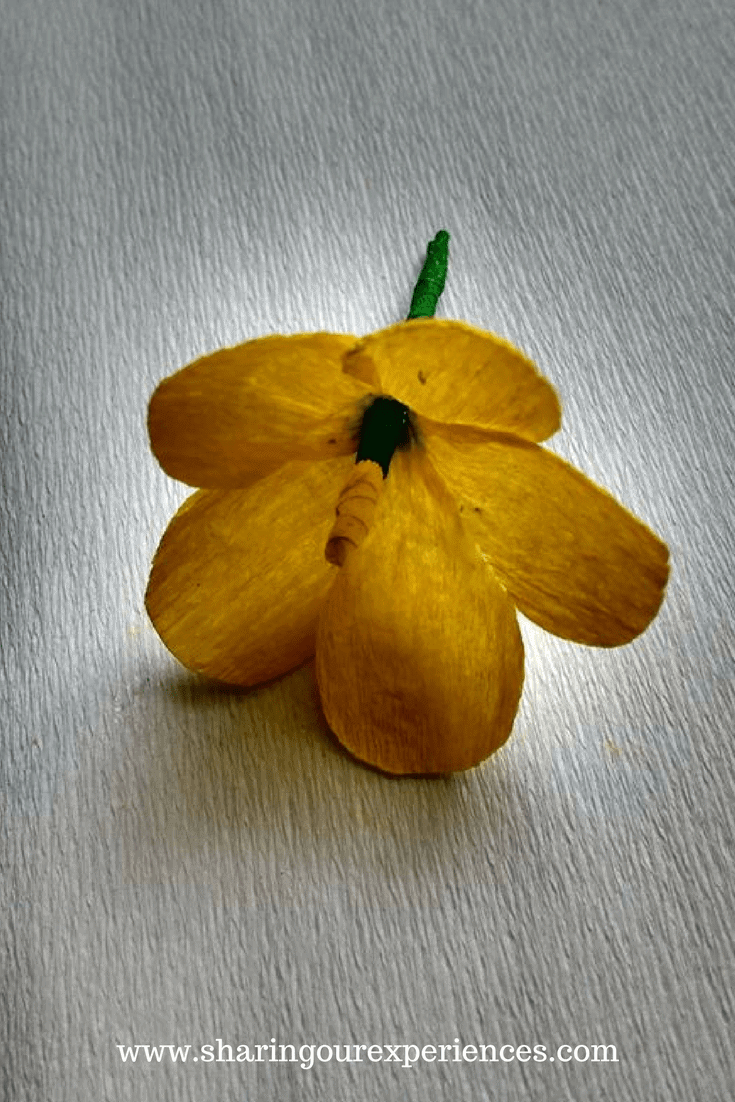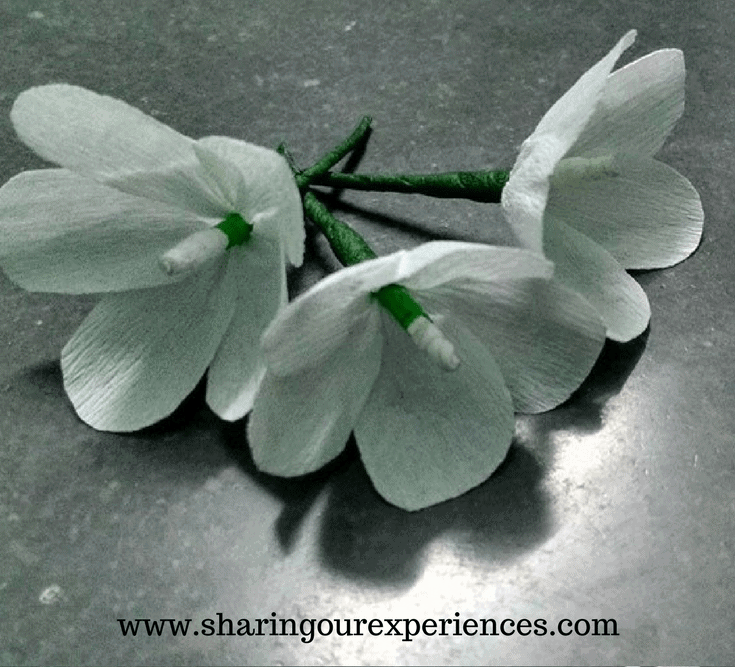 Note – Follow all the above mentioned steps to make all the crepe flowers.
Step 7 – Make a bunch of flowers.
Take all your ready flowers and with the help of floral tape tie them on a stick.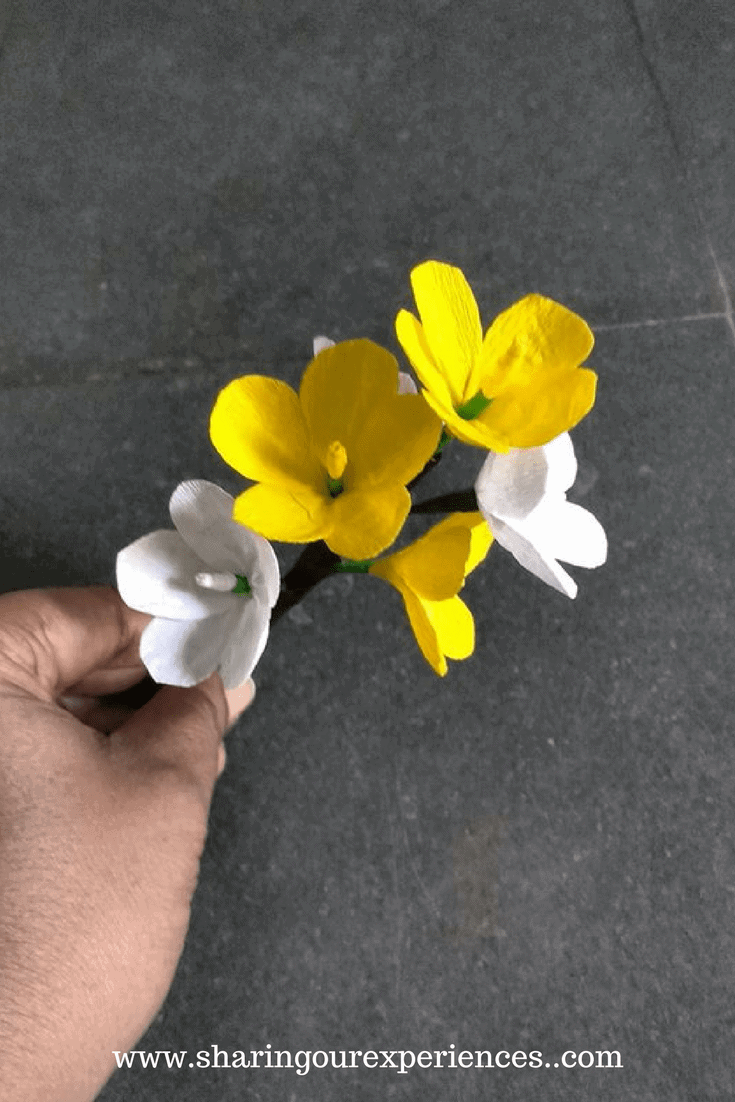 Step 8- Be ready to decorate your home.
Your bunch of beautiful handmade crepe paper flowers is ready. Decorate it in your home and spread smiles and love.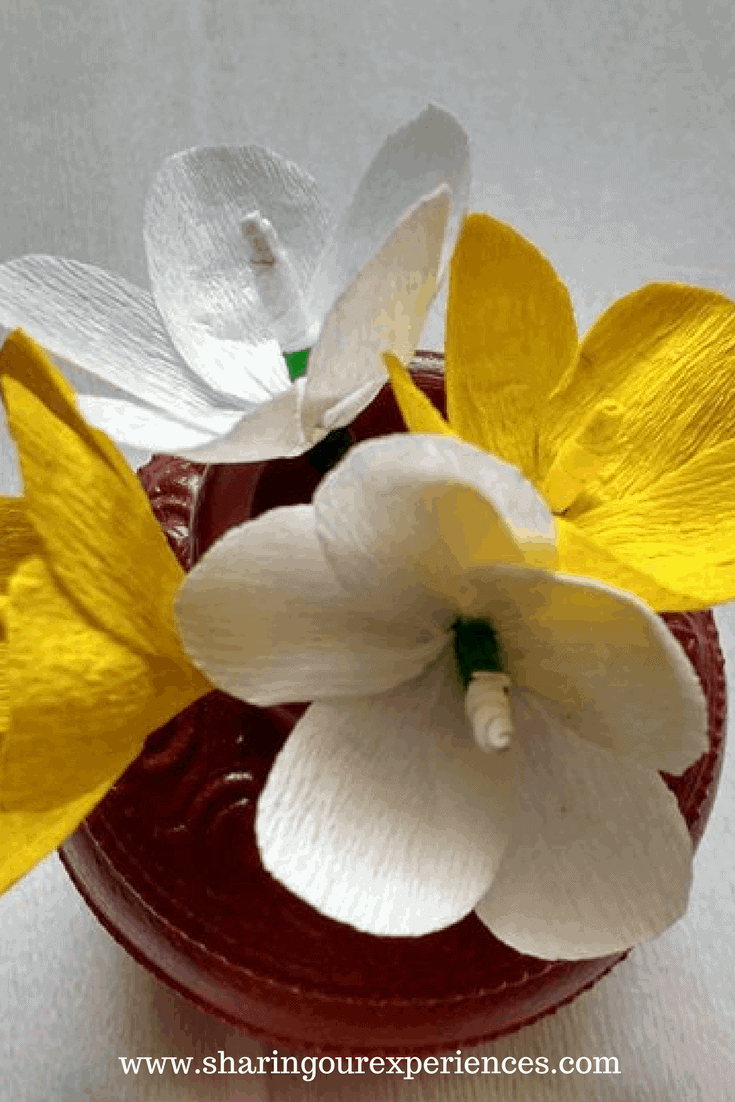 Don't you find it interesting and super quick. Quickly grab all the material required to make these beautiful handmade crepe paper flowers and give it a try and don't forget to share with me right here.
Liked this post ?
You may also want try your hand at this interesting DIY Paper Quilling Lamp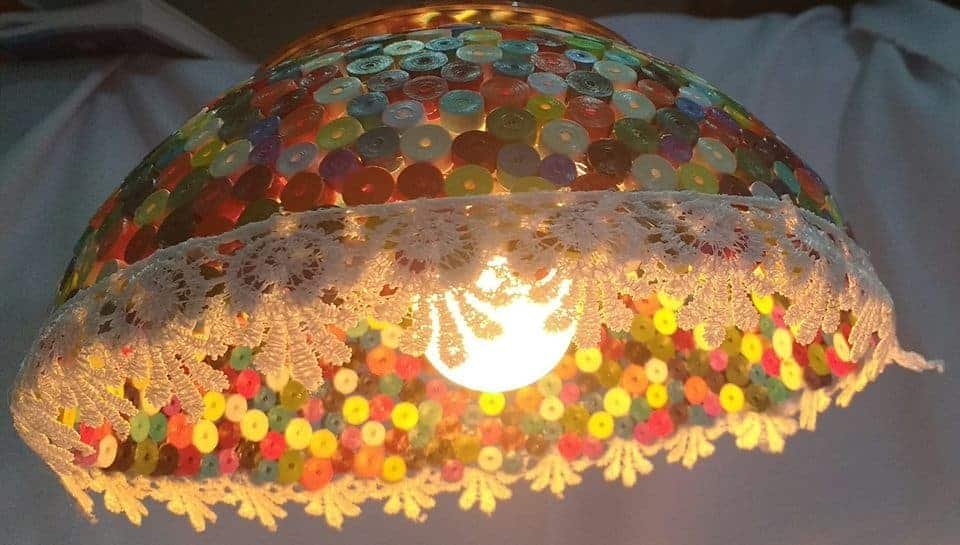 Your Turn Now
In case if you liked this article do show your support by sharing this article.
Like our Facebook Page and Stumble It!
Stay connected with us using your favorite social media, we can be found on
Add a comment
Don't you find this crepe paper flowers craft idea interesting and beautiful ? Try it and let me know using comments below. Would love to hear from you.