I had few really over ripe bananas on hand, whenever i get those bananas on hand, i pop them in freezer. visitlcvalley.com So i can use them in cupcakes, muffins and cakes. This is one of the muffin which i did few weeks back. I added some oats in them to make it super healthy..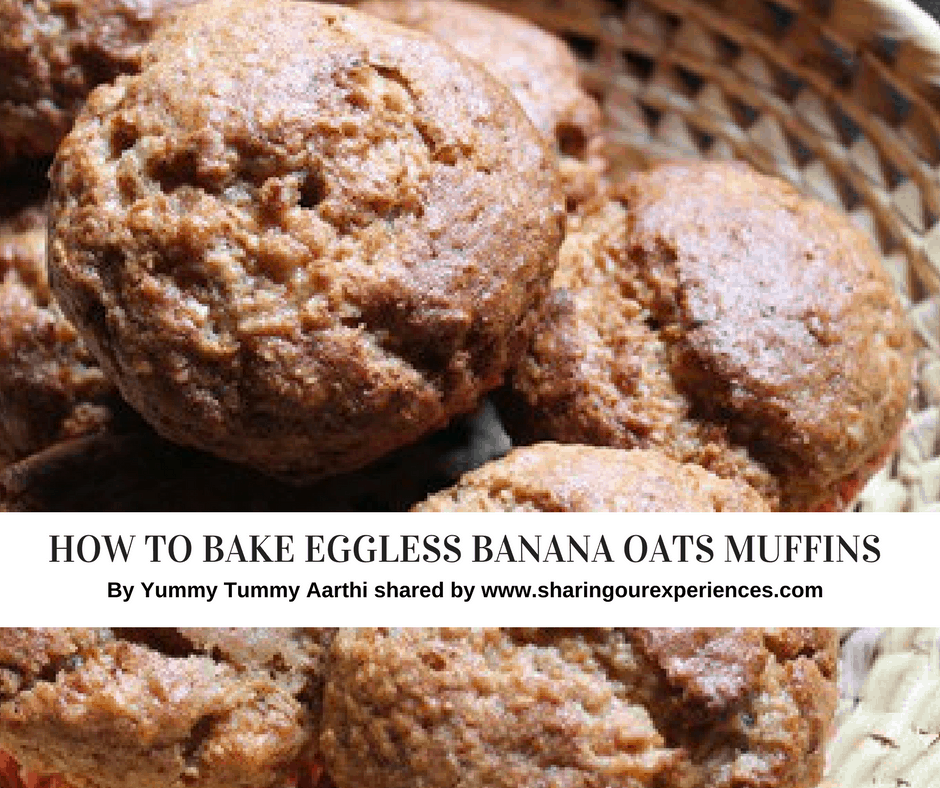 Past few weeks i was in full of muffin mood, I made quite a bit of muffin recipes as well..I have made few more recipes coming up..So stay tuned..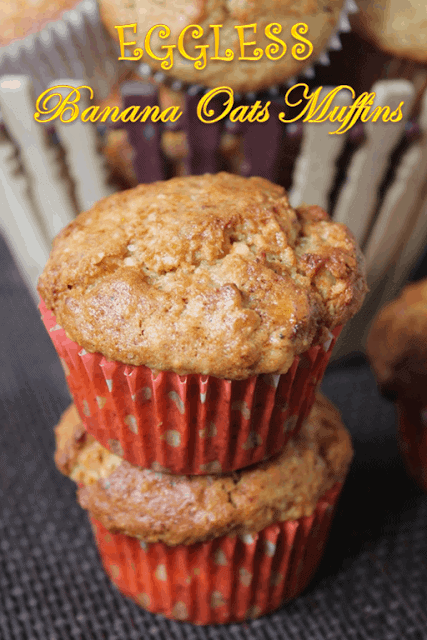 This muffins is a recipe which was in my mind for quite a long time. Finally i made it few days back and it was delicious. It tasted so healthy and filling, it has full of banana flavor and the addition of oats made it little more filling.
Hope you will give this give a try and let me know how it turns out for you..
Preparation Time : 10 mins
Baking Time : 18 to 20 mins
Makes : 6 to 7 muffins
What you need to prepare banana oat muffins
Wheat Flour / Atta – 3/4 cup / 90 grams
Oats – 1/2 cup / 45 grams ( i used quick cooking instant)
Sugar – 1/4 cup / 50 grams
Baking Powder – 1 tsp
Baking Soda / Cooking Soda – 1/2 tsp
Salt a pinch
Ripe Banana – 1 large mashed (around 1 cup)
Oil – 3 tblspn ( i used cooking oil)
Milk – 1/2 cup / 120 ml
Vanilla Essence – 1 tsp
Note – ( My 1 cup measures 240 ml)
Method to prepare healthy egg-less banana oat muffins
Preheat oven to 200 degree C. Line 7 muffin cases with cupcake cases.
Take banana in a bowl and mash it roughly with fork.
Add in oil, milk, vanilla, sugar and mix well
Add in oats, wheat flour, baking powder, baking soda and salt. Mix well.
Use a icecream scoop to fill the cupcake cases with the batter. Fill to the top.
Bake for 18 to 20 mins.
Remove it and let it cool for 15 mins.
Serve warm.
Check Out this Quick Video:
This article was first published here.
Liked this post ?
You may also want try your hand for yummy Paneer Cheese Sandwich

Your Turn Now
In case if you liked this article do show your support by sharing this article.
[shareaholic app="share_buttons" id="27265281″]
Like our Facebook Page and Stumble It!
Stay connected with us using your favorite social media, we can be found on
Add a comment
Don't you find this recipe interesting ? Try it and let me know using comments below. Would love to hear from you.