Not sure how to teach sight words to your kid? Here are 14 fun and easy ways to practice sight words at home. And most of these are low prep activities that you can easily do and actually help kids learn tricky sight words
What are Sight Words?
Sight words are words that do not follow any rule of phonics and young children are encouraged to memorize them as whole. For example – could, am, one, yellow etc.
These are also referred to as tricky words.
Being able to recognize and read Sight words is one of the key skills needed to help your chill learn to read fluently.
Jolly Phonics sight words list
You can download the Jolly phonics tricky words list from below link. Jolly phonics is a way of teaching phonics to kids and they have divided the sight words into 4 levels.
Download your Jolly Phonics Tricky words list from here https://www.jollylearning.co.uk/resource-bank/handy-tricky-word-list/
Fun and easy ways to practice sight words at home
At an early stage, the child may find it difficult to memorize and might also start disliking it, hence it is important to introduce these words to them in a funny and engaging way. Some easy activities that may be helpful to practice sight word at home are as following:
Build the Sight Word
One of the most available teaching resources that most of the parents have are magnetic letters or even simple block letters and flash cards. I have used these sight words flashcards (click here) from Amazon.
The parent may show a particular Sight Word to the child and motivate the child to stick the letters in
the particular order as that of the spelling of the sight word on a fridge or a magnetic board.
They may even arrange the letters on a table/paper or use alphabets flashcards. Since this is a hand on activity the child learns through being involved completely.
You can also see these magnetic letters for making sight words or these small flash cards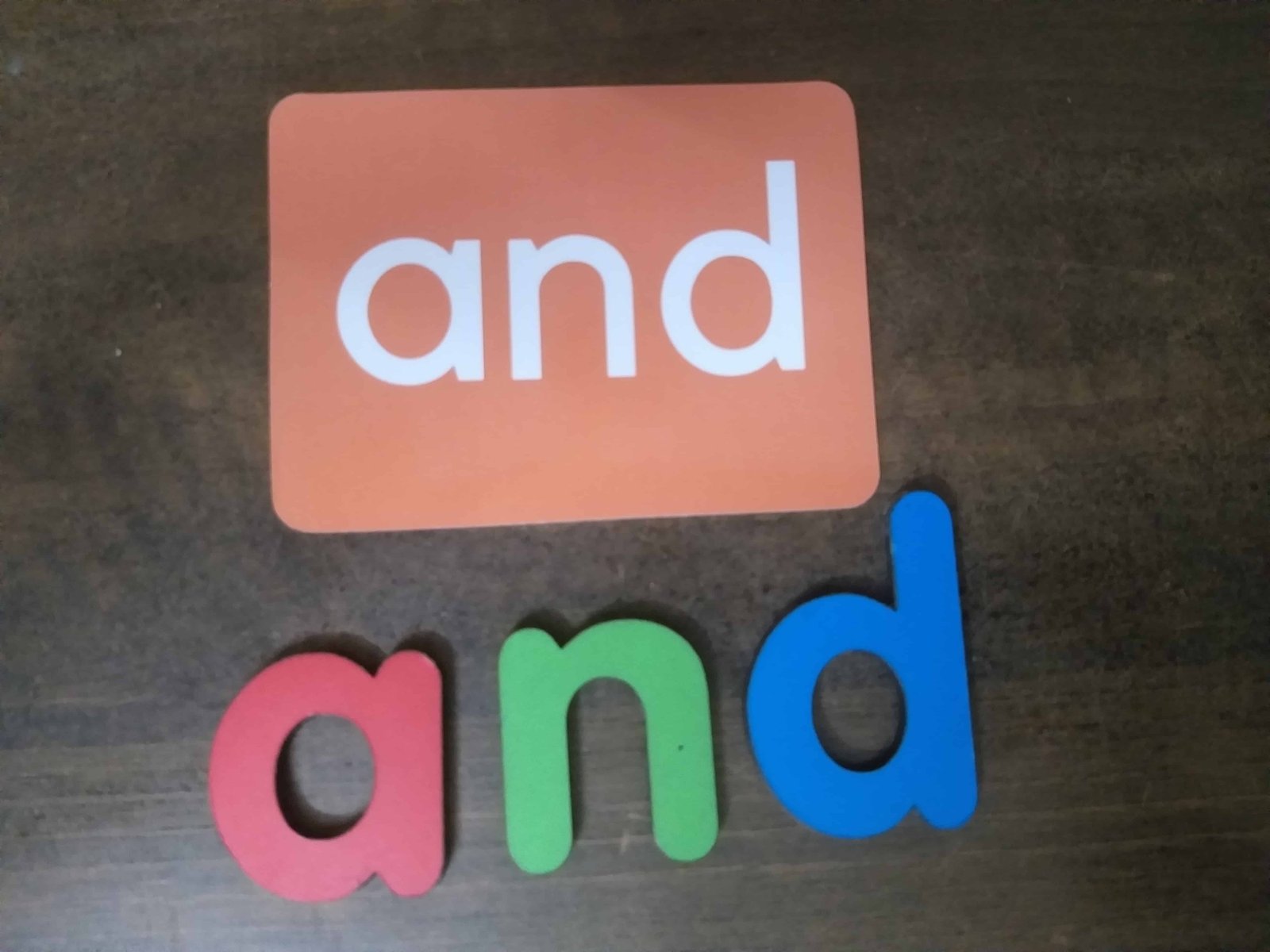 Find the letters and make a Sight Word
We often play this game and love to play it while singing rhymes or listen to music. To play this game you need big building blocks or nesting eggs ( I used nesting dolls).
Make small cards of letters (if you want something that lasts longer you can get these laminated flashcards), hide them in the blocks or nesting egg. Shake them and sing a rhyme and ask the kid to open it. After that, encourage your kid to form a Sight Word with the letters found in the blocks.
This game will make the kid more familiar with Sight Words and will improve their problem solving skills too.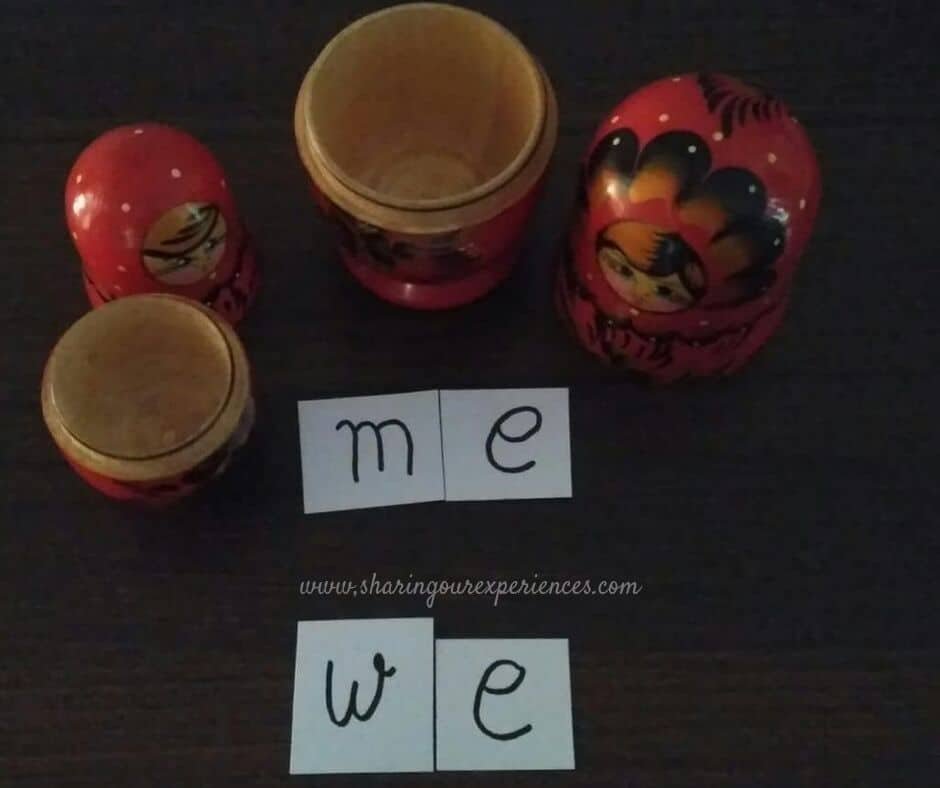 Lace Sight words together
Parents may make colourful chits of paper and may write same sight words on 4 – 5 chits.
To begin, choose maximum of four to five words. Put all the chits in a bowl. The child needs to pick the chits and lace the same words together.
To make it more interesting, the parent may also participate and take turns to do the activity. In the example below I have just used two coloured papers and three sight words.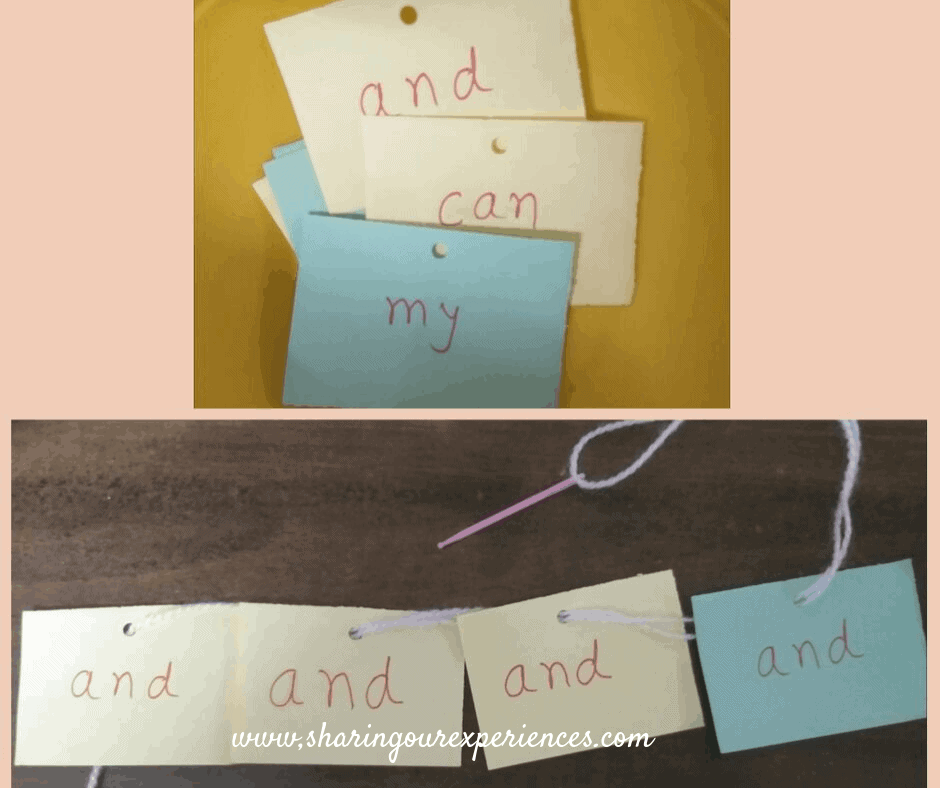 Hunt the Sight Words (Easy no prep sight word activity)
This is a lovely activity which actually does not need any preparation. You just need to write the Sight Words your kid is familiar with on stick-on notes and paste them on white board, black board, fridge or table. If you have these sight words flashcards you can use them instead
Now parent need to speak a word clearly and loudly and kid needs to pick that word from the board and keep it in the basket.
If you have just started to practice Sight Words, it is advisable to paste less Words on board. When you find your kid comfortable enough with Sight Words you can paste more number on Words on board.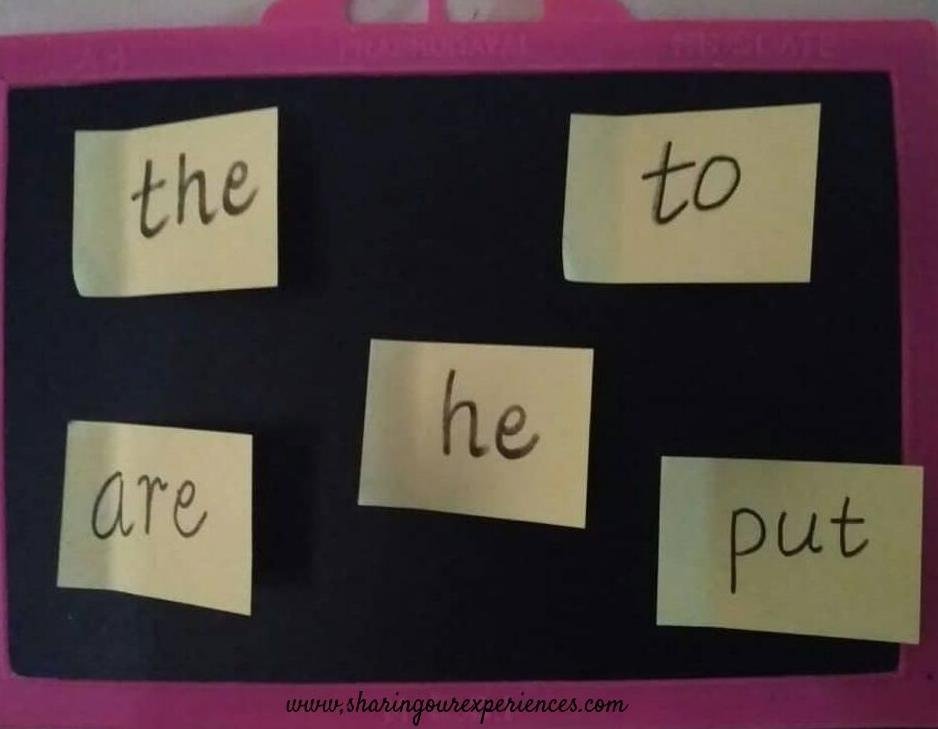 Colour the same Sight Word
You may make a simple worksheet where you may write a particular sight word, make a cubicle of three word below that, one of which will be similar to the original word.
The child has to read the word and colour the similar word in the below
row. Again, maximum of 5 words are advisable at a time.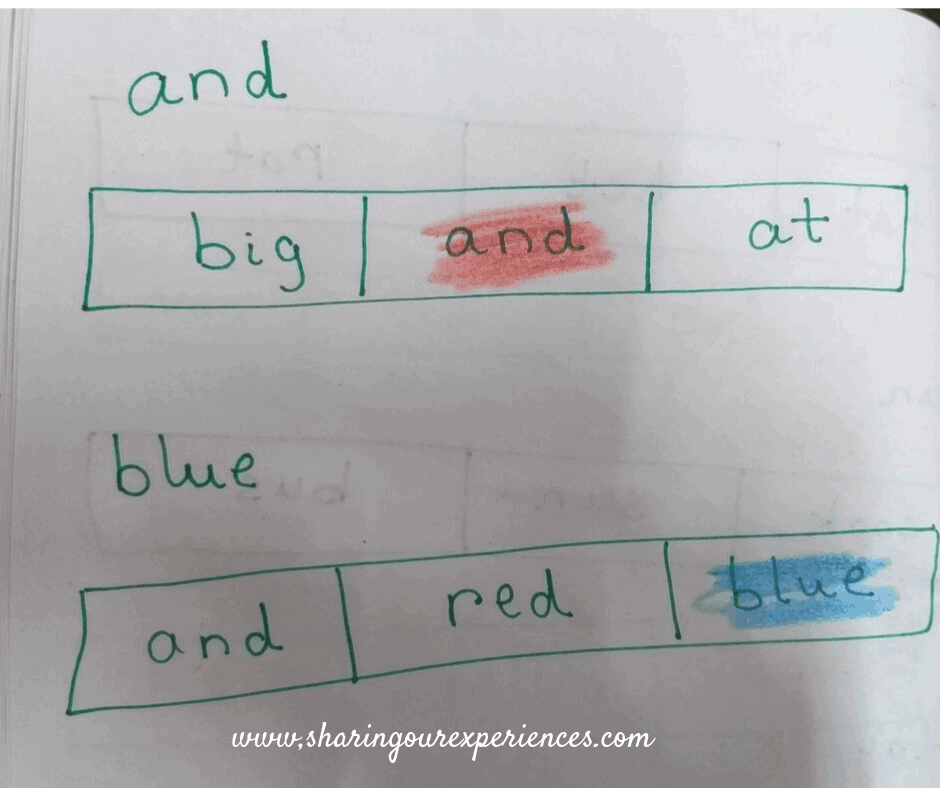 Sight words Clip Cards
You can also Download and Print these Sight words clip cards for kids. This makes learning sight words a fun and hands on interactive activity.
Clip cards are great for kids to improve fine motor skills as well.
Supplies Needed
– Downloadable Number Counting clip cards printables (You can download from links below in a minute)
– Cardstock or thick paper for printing (Click here to see on Amazon)
– Or you can use Laminating machine and Laminating sheets. I personally have this laminator purchased in 2018 and it is still going strong. And I have these sheets
– Clothespin. These are cute ones that you can consider
– For younger kids who can not handle Clothespin you can use Colour counters or pom poms. Usually Colour counters in India are expensive you can get this game it comes with colour counter
Download the clip cards pdf, Print and then cut them. Ask your child to read each sight word and clip the peg on matching sight words.
You can also use them as reusable cards with these white board marker pen if you have a laminating machine and lamination sheets at home.
To make them self correcting – You can put stickers on the back on the right number to help kids self correct their answers.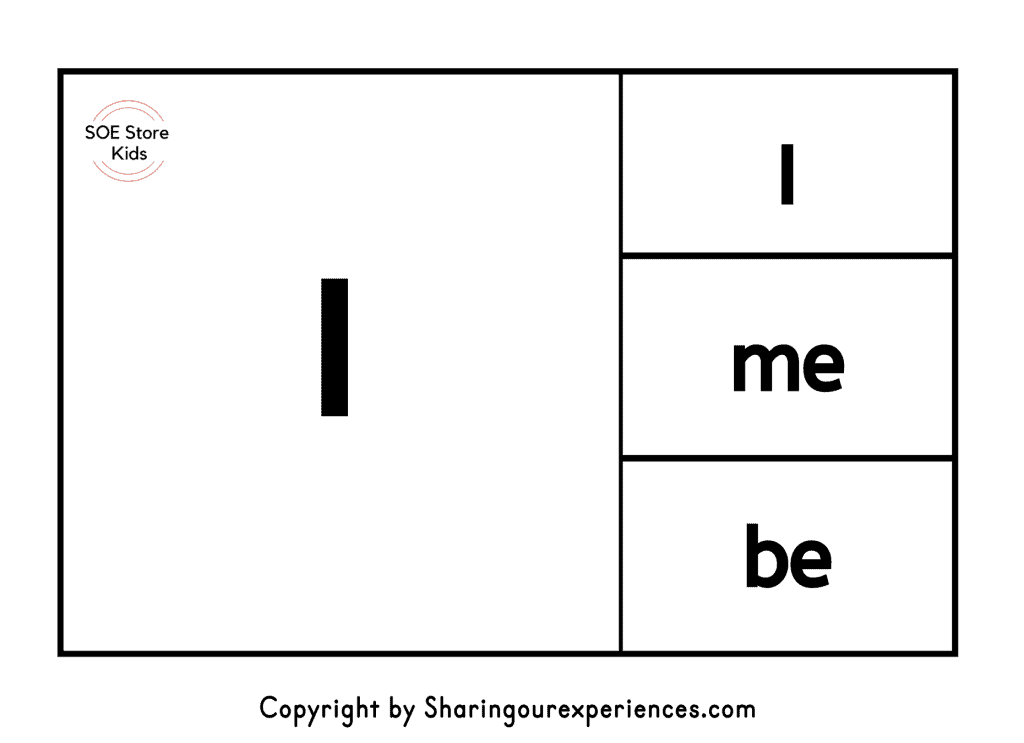 Make a Sight Word Collage
Take an old magazine or newspaper and look for the Sight Words that the child knows, ask them to cut them and paste on a paper in a random fashion.
This activity helps the child to understand the relevance of these words in real context and usage.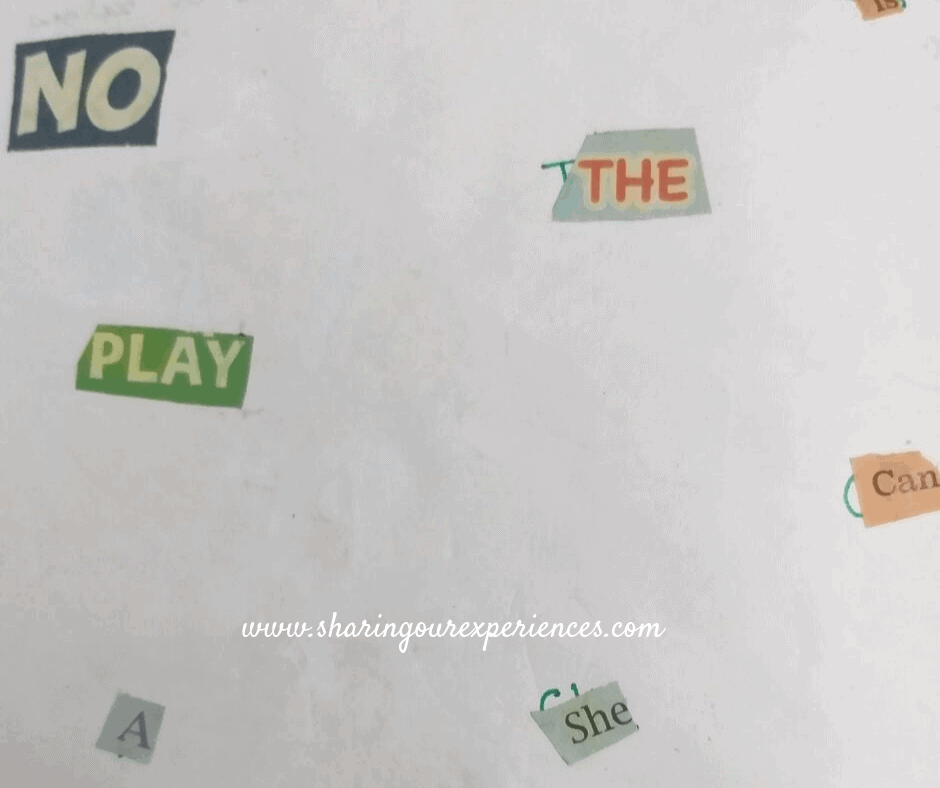 Match the Raindrop to the cloud
Make small cut-outs of clouds and raindrops and write sight words on them. The child has to match the correct raindrop with the same cloud.
Spy the Sight Word
Write four- five Sight words on a paper multiple times on a paper and the child has to circle the same sight with the same colour crayon or count the number of a particular sight word and write.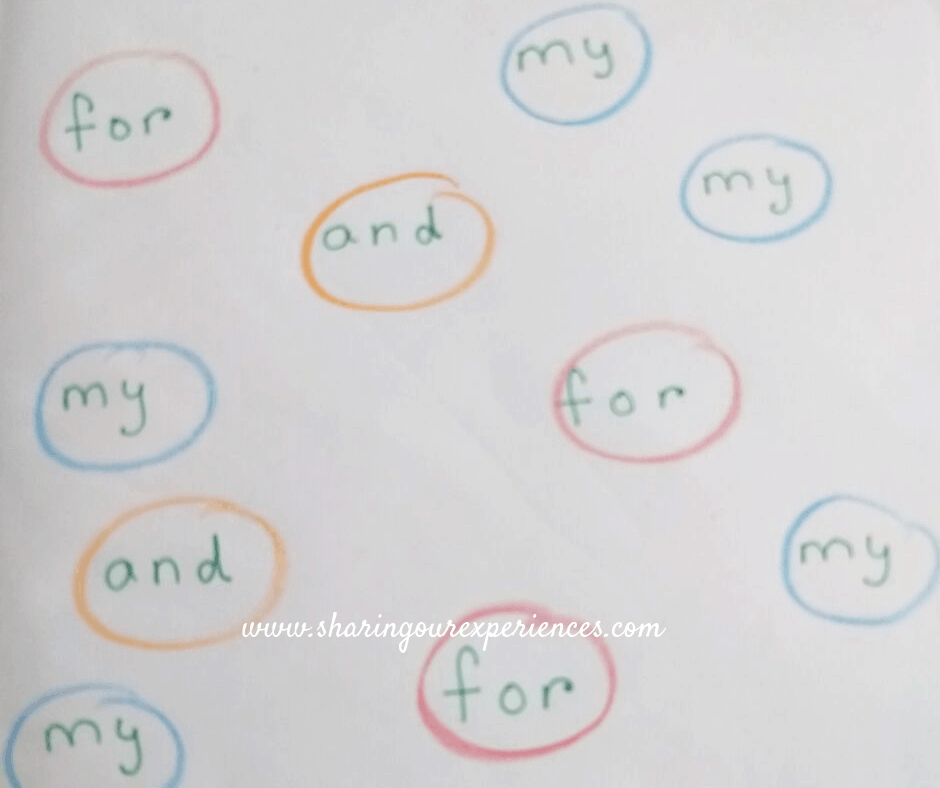 Sight word matching with favourite toys
My son is a huge car/vehicles lover, so I stick some sight word on each of his car and ask him to place on the same Sight word written on a paper.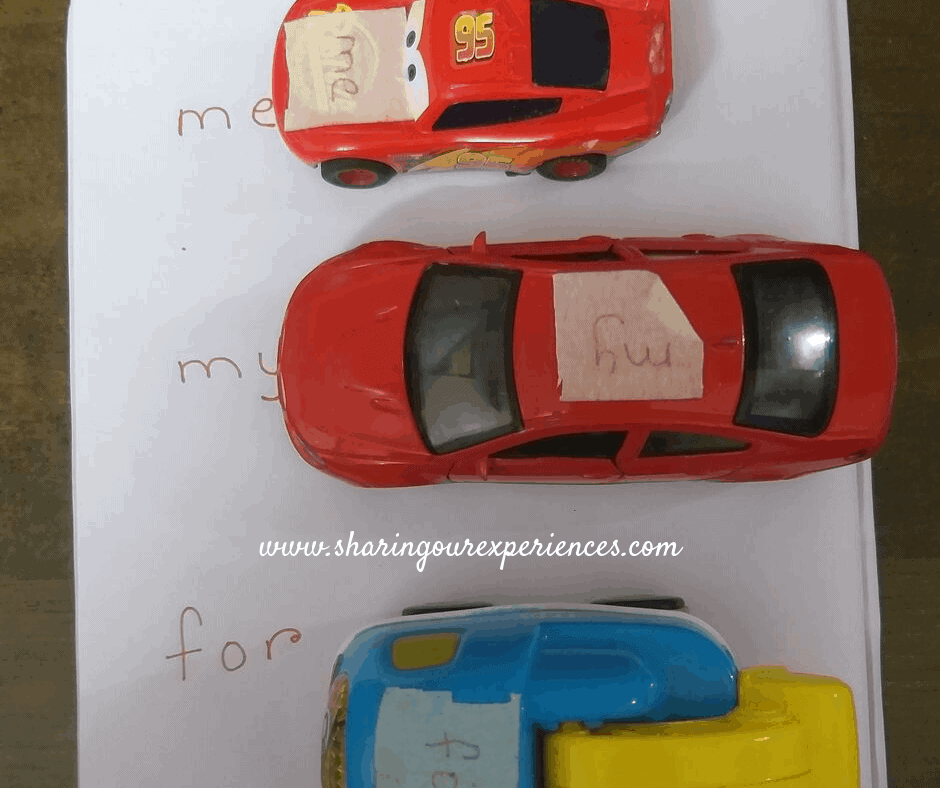 Read the Sight Word (Dice game)
We do this activity with our sight words flashcards and a dice. Spread the sight words cards and let your kid throw the dice. If number 4 comes on dice, start from first card and stop on 4th card.
Now motivate your kid to recognize and read the sight word on the 4th card.
To encourage and motivate  your kid, you can keep small gifts or appreciate, hug or pat when your kid reads the word correctly.
Sight words Riddles
Parents may form simple riddles and ask the child to identify the word. For an example: If the word is COME: the riddle may be it starts with C, the next letter is the beginning sound of Owl, followed by ME.
The simplicity and complexity of the riddle may be decided by the parent depending on the child.
Read and find sight words
Finding sight words in books, newspapers and semtences helps kids in associating with them. Below is a worksheet from here.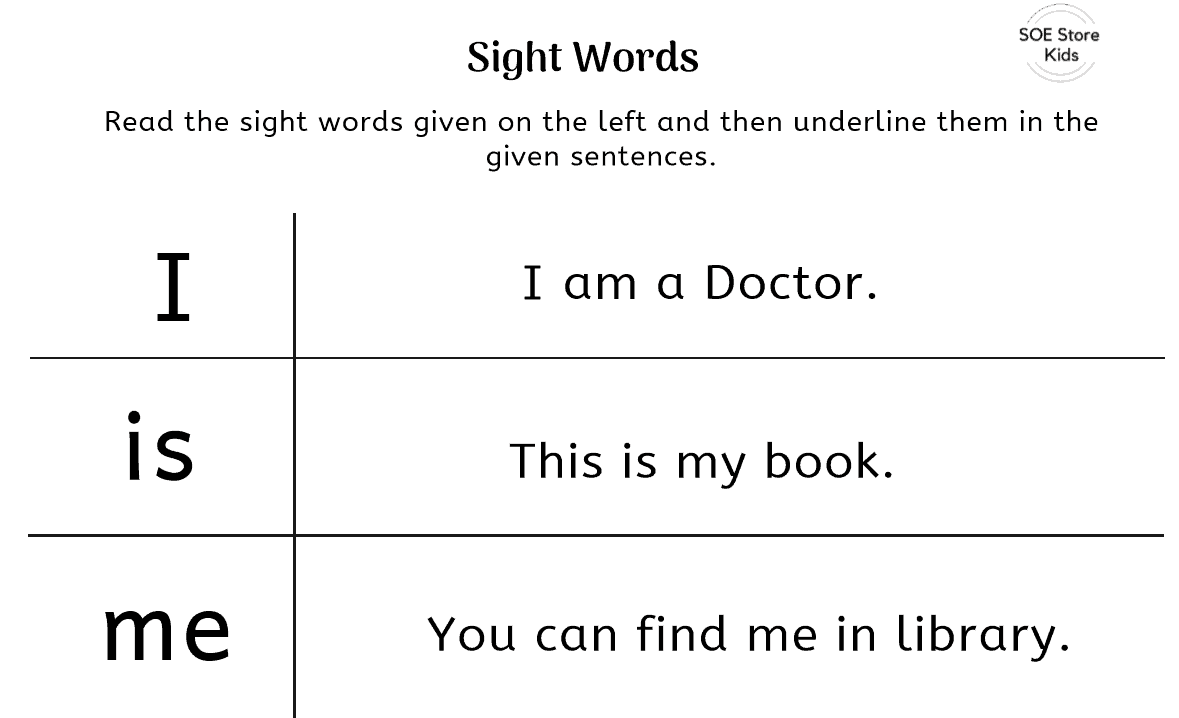 Jumping Jack
How can we forget to mention our favourite game?
We write some sight words on the floor and the child jumps from one to the other as he/she listens to the instructions.
Colour by Code Sight word Activity
It's a good activity to practice and reinforce Sight Words. My kid actually loves such type of activities and it keeps him occupied for long. You can download these sight words worksheets from here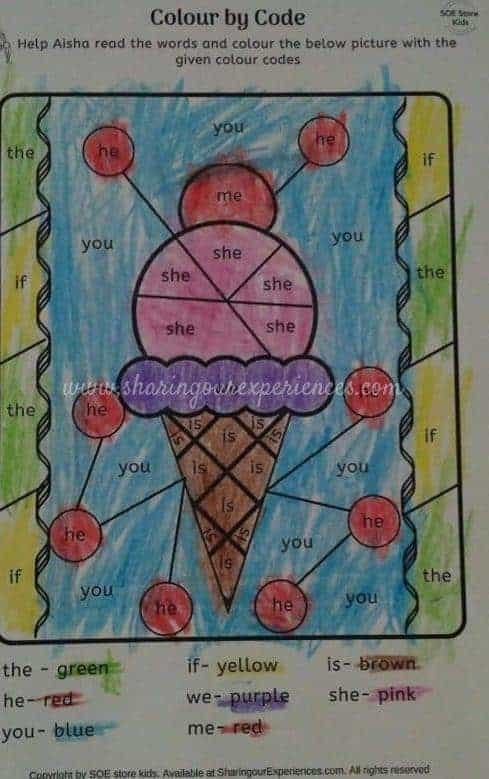 The child has to strike through the same sight words which may be vertical (as above), horizontal or diagonal.
For a little older children, they may play the game with you, either write the words themselves or stick the words written on a chit before.
Hope you liked all these Hands on activities to teach sight words activities With these activities the kids are engaged thoroughly and learn sight words at the same time.
Though Sight Words are all about memorizing them, but the more the child practices them, the more confident he/she becomes.
Happy Learning!!
Liked this post on Hands on Sight word activites for kids
You may also want read one of our other popular articles on 8 Simple DIY Activities to strengthen visual spatial intelligence for preschoolers
Your Turn Now
In case if you liked this article do show your support by sharing this article and Liking our Facebook Page
Stay connected with us using your favorite social media, we can be found on
Do you want to share your crafts, parenting tips, stories, toy or book review, let us know by using comments below or mailing us on sharingourexperiencesblog@gmail.com
Add a comment on engaging activities to teach sight words
Don't you find this Engaging activities to practice sight words interesting and beautiful ? Try it and let me know using comments below. Would love to hear from you.